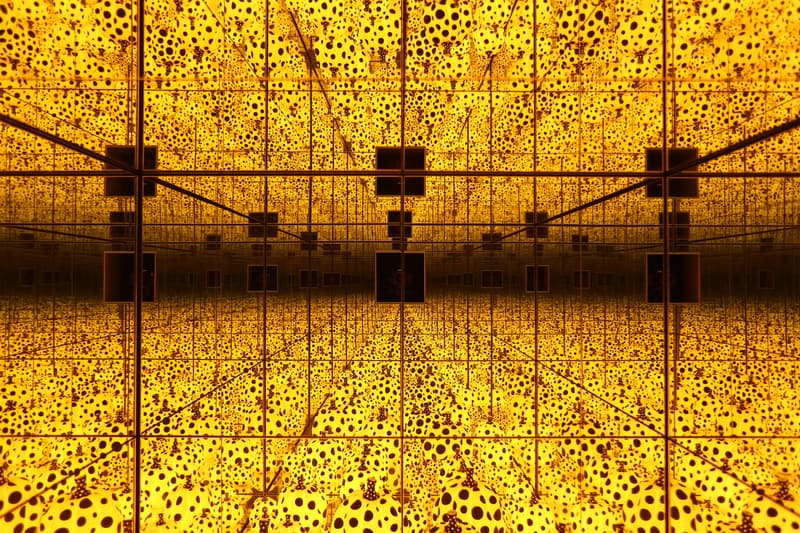 Yayoi Kusama's Acclaimed "Infinity Mirrors" Exhibition Will Come to the Broad Museum in LA
Expect tickets to sell out fast.
---
Yayoi Kusama's most-popular "Infinity Mirrors" exhibit will finally make its way to The Broad contemporary art museum in Los Angeles, California. Tickets to the immersive showcase always sell like hotcakes and West Coast fans are already plotting out on how to secure their spot. If you're planning on attending, you'll definitely want to have a tab open to the museum's website starting September 1 at exactly 12 p.m. PST.
Without a shadow of a doubt, purchasing tickets to this installment are going to a hell of a lot more difficult than previous ones. How so? There is no advanced registration rather the museum is going to unleash all 50,000 tickets—for the entire Kusama showing—on the aforesaid date. "It will be a matter of hours," said The Broad's museum director, Joanne Heyler to Los Angeles Times. "There will be high demand."
"Yayoi Kusama: Infinity Mirrors" will launch on October 21 up until January 1. The legendary Japanese artist's presentation is comprised of six "Infinity" mirror rooms alongside sculptures, paintings and sketches. Head over to The Broad museum's official website to learn more and let us know if you'll be dropping by. If you miraculously manage to secure a spot, be extra careful when taking selfies in the exhibit.