Get to Know the UK's Best Place for Vintage Stone Island
We spoke to the founder of Too Hot Limited about the upcoming Harvey Nichols pop-up.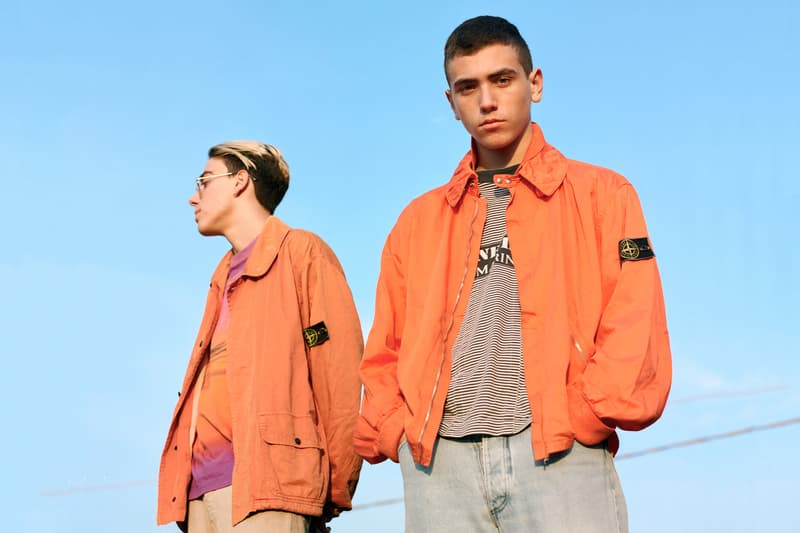 Stone Island is in the midst of a renaissance. With a Drake endorsement and its adoption by the streetwear scene en masse delivering the Italian brand to a whole new audience. Before this, though, Stone Island was more typically known for its association with specific subcultures — namely the 'Casuals' and the 'Paninaro' movement in Italy. For more than one generation the clothes made by brands like Stone Island and C.P. Company, Massimo Osti's other most famous endeavor, hold a particular cultural significance — an emotion particularly strong with vintage pieces that throwback to Stone Island's heyday, and a time when young people all over Europe bonded over football and Italian jackets.
Since its founding, London's Too Hot Limited has become known as the UK's number one stockist of vintage and retro Stone Island, stocking a wide range of iconic pieces from the brand alongside one-off classic from the likes of C.P. Company, Armani and Moncler that it describes as "iconic cultural artifacts." Now, Too Hot Limited has announced a pop-up at Harvey Nichols in London, putting some of its finest '80s vintage pieces in a bricks and mortar location for the first time. We caught up with Too Hot's founder, Ollie Evans, to talk about the pop-up, how he got into Stone Island, and why he loves the brand so much.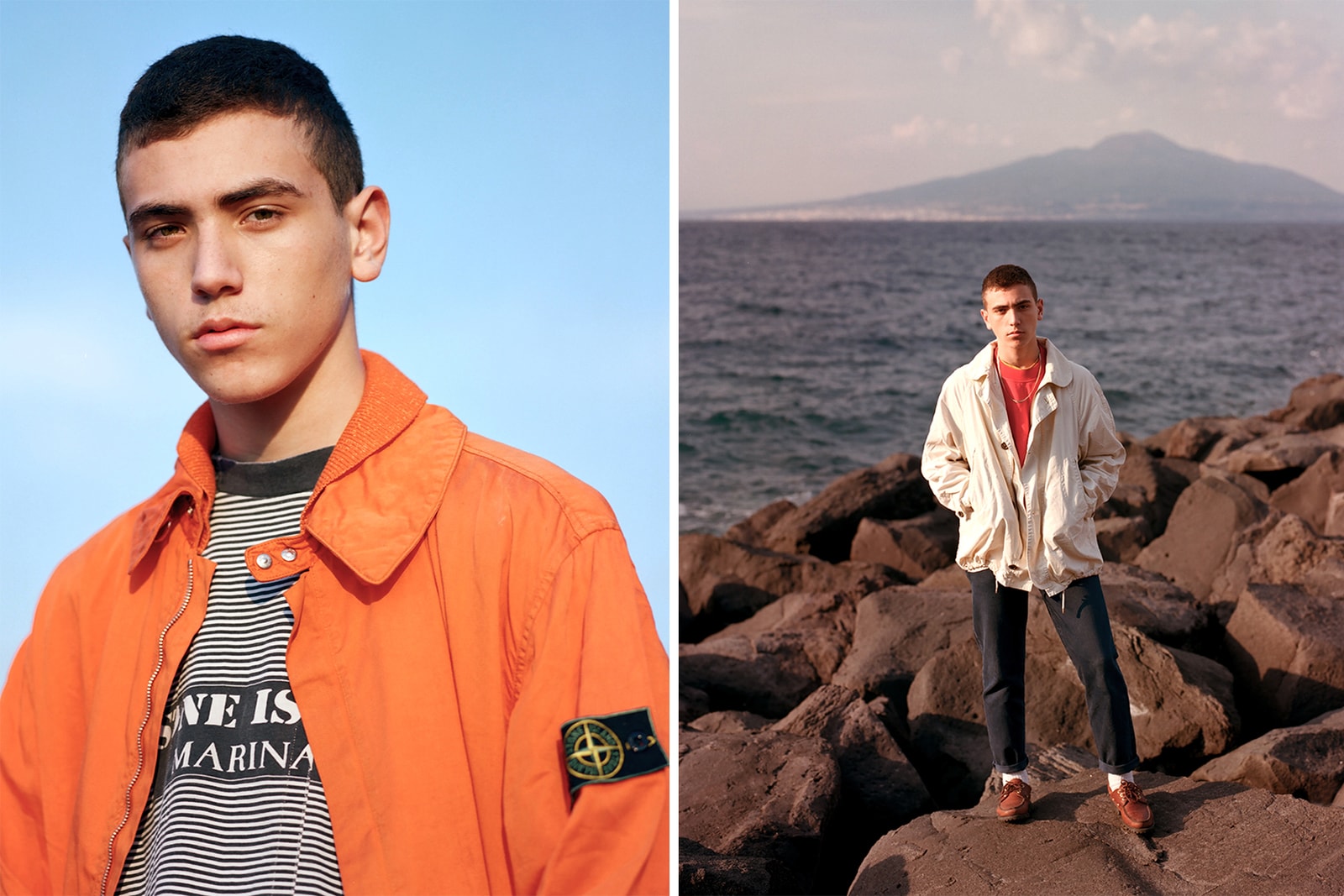 Why did you decide to start Too Hot Limited?
I started Too Hot whilst working as a music video director. During my downtime between jobs I would buy and sell vintage Stone Island jackets and very quickly became hooked on it. Quite soon I started to turn down video jobs, converted my front room into a makeshift photo studio and launched the Too Hot website.
What is it about Stone Island and C.P. Company that you like so much?
It's always about design and cultural significance; I'm fascinated by the appropriation of designer clothing by subcultures. My dad was an original mod in the '60s and he always instilled in me the importance clothes and style. All the brands I source for Too Hot have very strong visions behind them and at their core are very idiosyncratic personalities who brought them to life. For example Massimo Osti who brought us Stone Island and C.P. Company. He went to the furthest lengths to produce clothes that pushed the boundaries of garment technology basing a lot of his research on military wear that was designed purely for function with no expense spared. His work is like art, it's so innovative and uncompromised. Its appeal is very special.
What do you look for in a piece you want to sell?
With this collection we're launching in Harvey Nichols everything is in reference to the Italian youth culture of the '80s Paninaro, their look was a bold and vivid mix of classic '50s American teen cool and the latest European designer sportswear. The Paninari were the first subculture that adopted Stone Island as a brand causing it to have great success right from the beginning. Their style is very relevant at the moment so it seemed right to honor this movement and the roots of European streetwear. We've worked long and hard to source the most original, exclusive and sought-after pieces from that era, we've got a large amount of original Osti designed Stone Island and C.P. pieces alongside Moncler, Iceberg, Best Company, Armani and many more. It's a selection you won't be able to pick up anywhere else in the world.
How do you source your stock?
Top secret locations around the globe.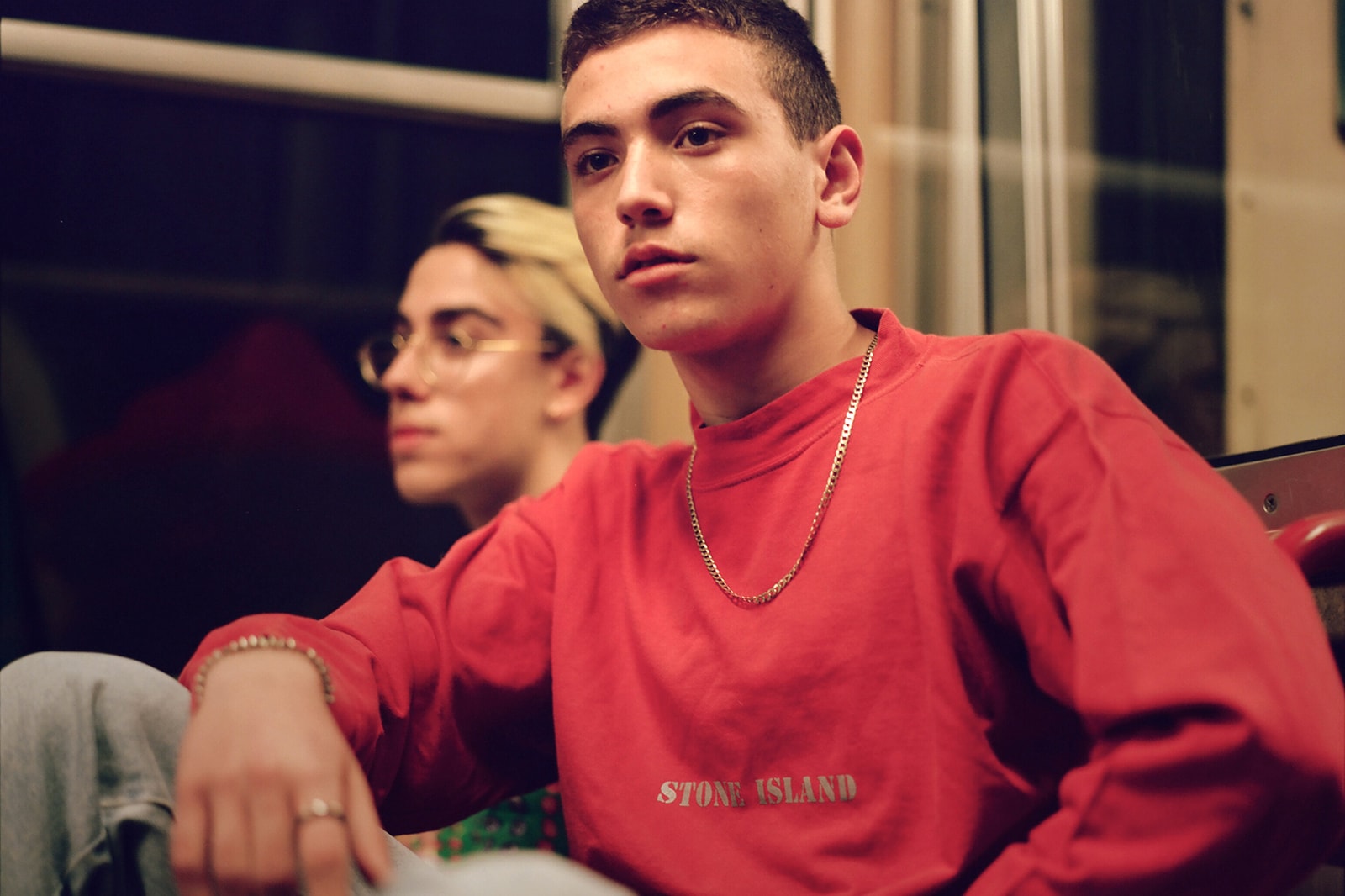 How did your Harvey Nichols pop-up come about?
The Harvey Nichols pop-up came out of an unexpected Instagram DM just before Xmas last year. Benn McGregor, their senior menswear buyer got in touch on his private account and asked if we wanted to do an in-store pop-up with them. It seemed like an incredible opportunity and one I couldn't turn down. Harvey Nichols has always had a firm place in my heart from trips there as a kid growing up, it was the place to go in the '90s so it was a huge privilege to be asked to take our brand in.
You're launching a zine to go alongside the pop-up, what's the idea behind that?
The zine we're launching we've put together with our good friends at LAW Magazine who produce the most beautiful publication in the UK, it's an essential read. When we first spoke about collaborating on this they suggested we go to Italy to put a shoot together for a zine. It seemed the logical step to take all the clothes back to the mother land and create something really visually exciting. We chose Sorrento because it's the gateway to the Amalfi Coast and has a classic luxury feel that I thought would really suit the aesthetic. We've put together a high-end collection of very sought-after pieces and wanted the shoot to reflect that. The zine itself is in reference to Paninaro magazine and Wild Boys which were two comic/zines that documented the culture and included some incredible street style photography of kids in '80s Italy wearing all these amazing clothes.
Why do brands like Stone Island and C.P. Company have a special significance?
I think the appeal of brands like Stone Island and C.P. Company comes down to their authenticity. Both operate on the principles on which they were founded by Massimo Osti; they both look for constant innovation and haven't relied on heritage. Their appeal is very genuine, they transcend fashion as they are constantly looking to push the boundaries of what is possible rather than working from trends. That strong design element really resonates with people and especially guys. When you can say your jacket changes color in heat or is reflective or made out of metal it gives you a sense that what your wearing has been really thought about. It's those aspects that have appealed to very particular subcultures and markets over the years whether that be casual, grime, streetwear or any of the others that have adopted them.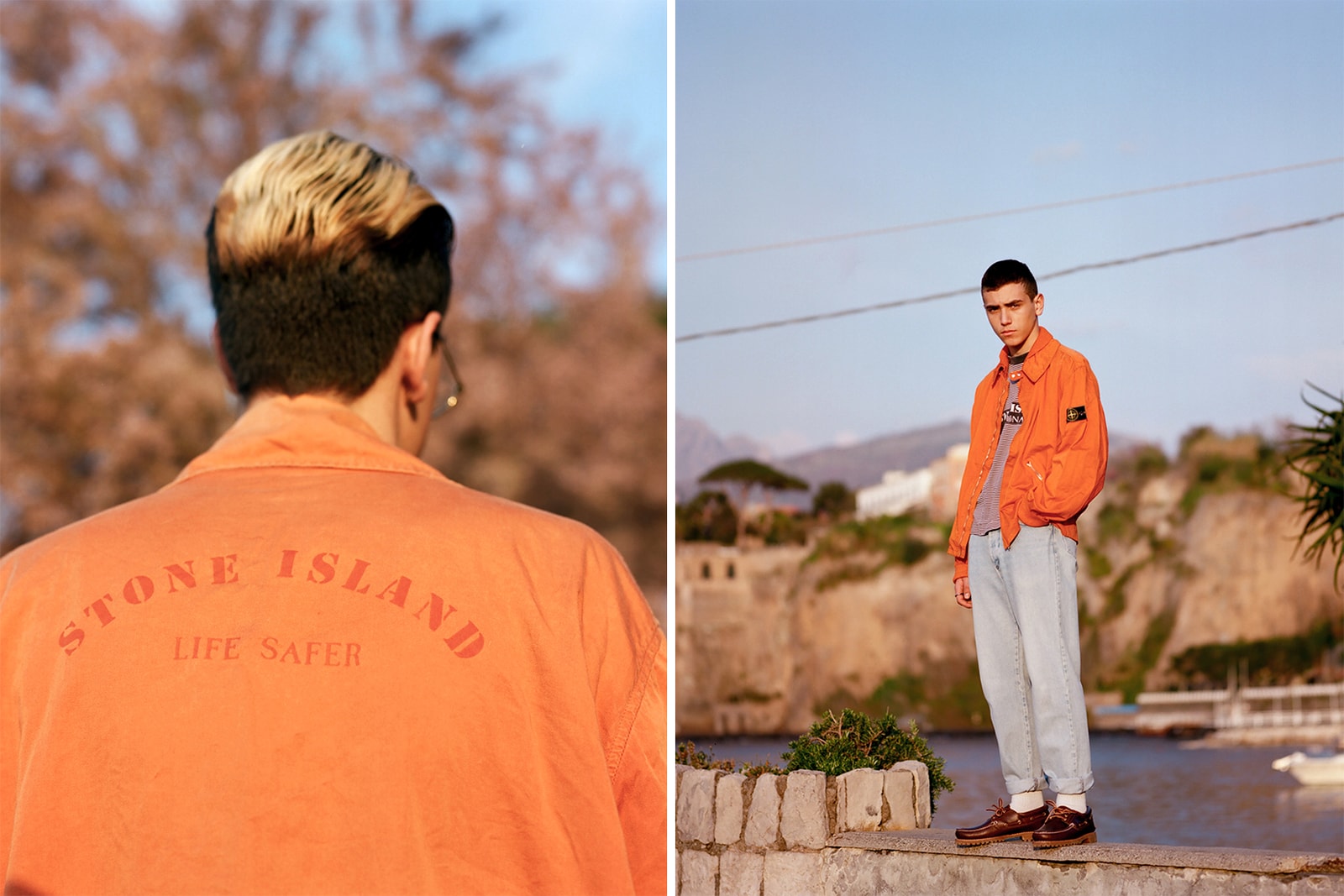 What do you think of Stone Island's new popularity?
I think it's great that Stone Island is so popular again, it went through a patch where it was very niche for a number of years so it's great to see it back in favor again. I think it's interesting that even though it now has a new audience, there are strong similarities with those who have always bought it. It seems to appeal for the same reasons that it always had and its audience is still made up of people who are in the know about what they are wearing. It's very popular but not completely mainstream, it attracts a clientele who seek it out.
What was the first Stone Island piece you ever bought?
When I was a student I used to work in a shop called Zee & Co in Bow, East London. It was there that I first became taken with Stone Island as a brand, I always felt the quality and attention to detail was way above anything else we used to stock and we stocked some incredible stuff but it was Stone Island I really lusted after there. Even with a discount I couldn't afford to buy the jackets that I wanted back then. Years later the craving hadn't worn off so I bought a vintage piece from the era I used to work at Zee about five years ago. It's snowballed from there.
What's your favorite ever piece of Stone Island?
That's a really difficult one to say as there is some stuff out there I've not got my hands on yet that I'd really love, but out of what I own it's a 1983 Tela Stella jacket; I bought it really early on in doing Too Hot and it's become a mascot of the company that hangs on the wall of our studio. It's from Stone Island's second ever season made from the fabric that founded the brand, Tela Stella which is based on a military truck tarpaulin that is dyed different shades on both sides. Massimo Osti thought it was too rugged for C.P. Company, his original brand, so developed Stone Island to utilize it. This particular jacket also features the iconic Stone Island compass patch is on the body rather than the sleeve. It's a real rarity from the very beginning of the brand and something I hold dear to my heart.
Too Hot Limited's pop-up at London's Harvey Nichols store in Knightsbridge runs from July 6 until August 3, featuring exclusive pieces and copies of the accompanying zine.
Photographer

Theo Cottle
Art Direction

LAW Magazine
Image Credit

CMBK