The Most Beautiful Starbucks on Earth Is in a Historic Japanese Townhouse
The coffee giant opens its take on a traditional Japanese tea house.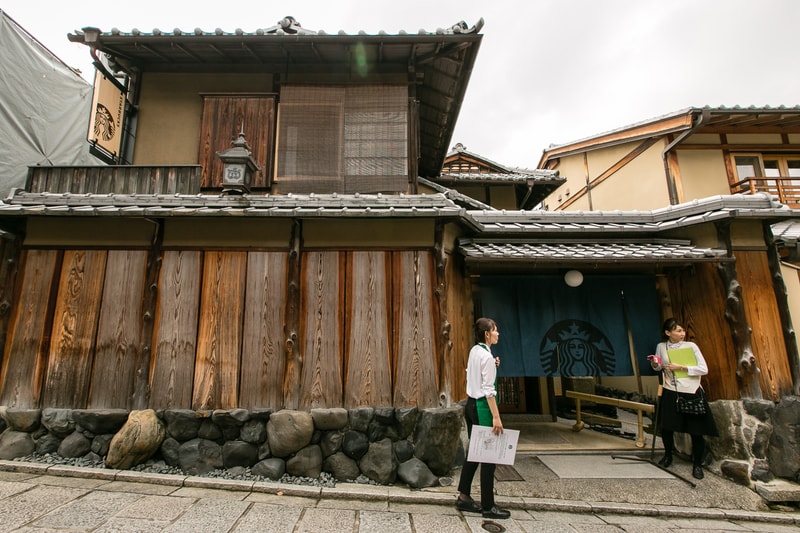 1 of 8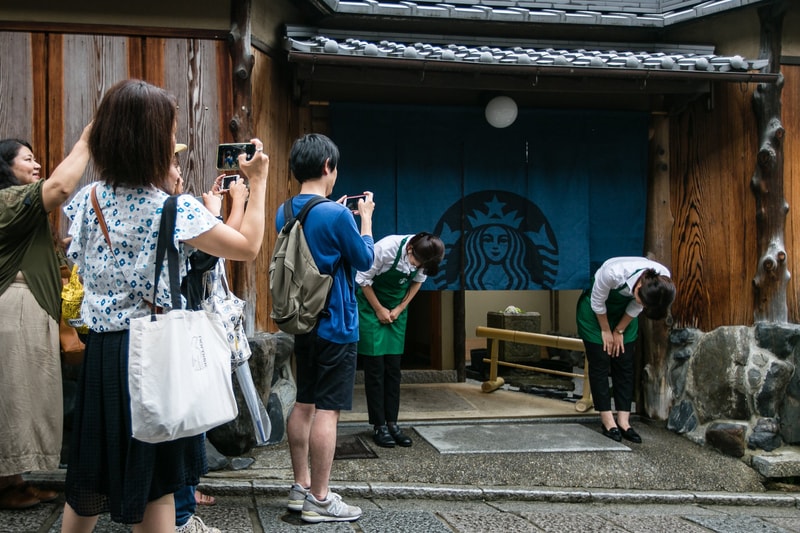 2 of 8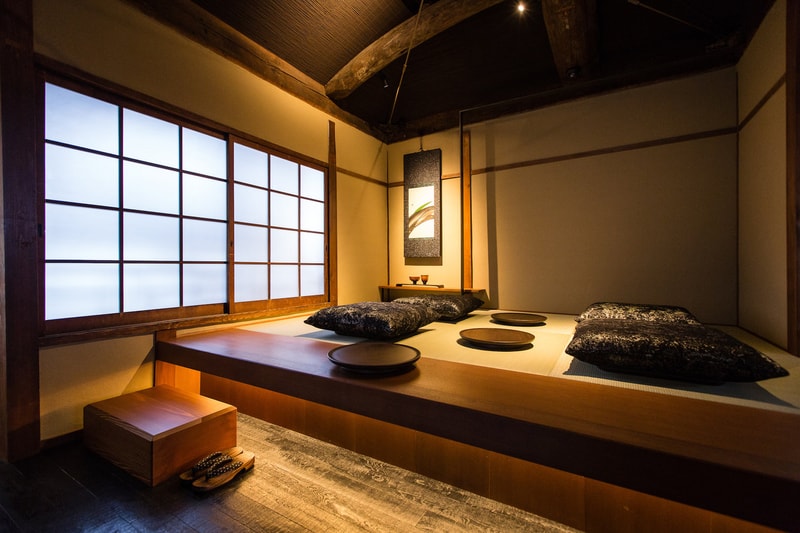 3 of 8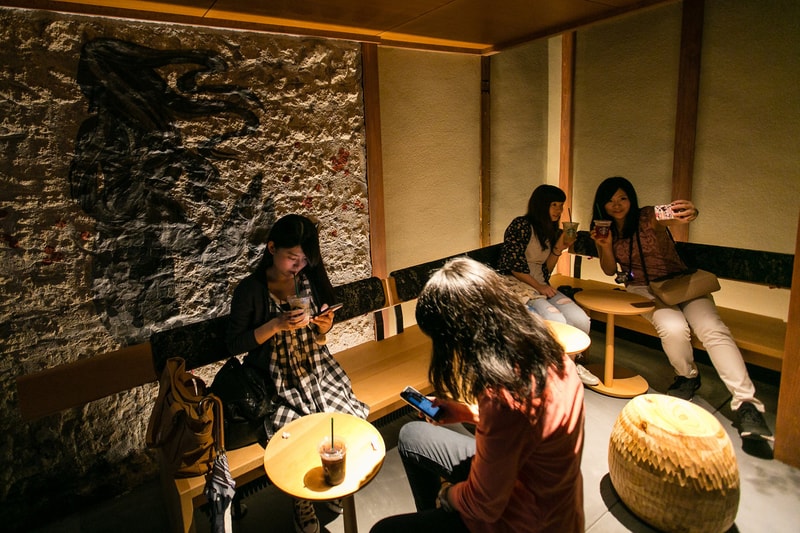 4 of 8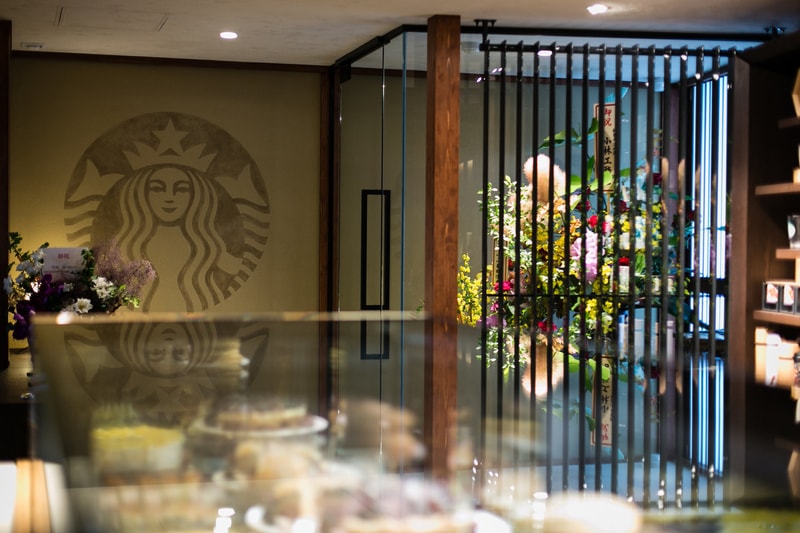 5 of 8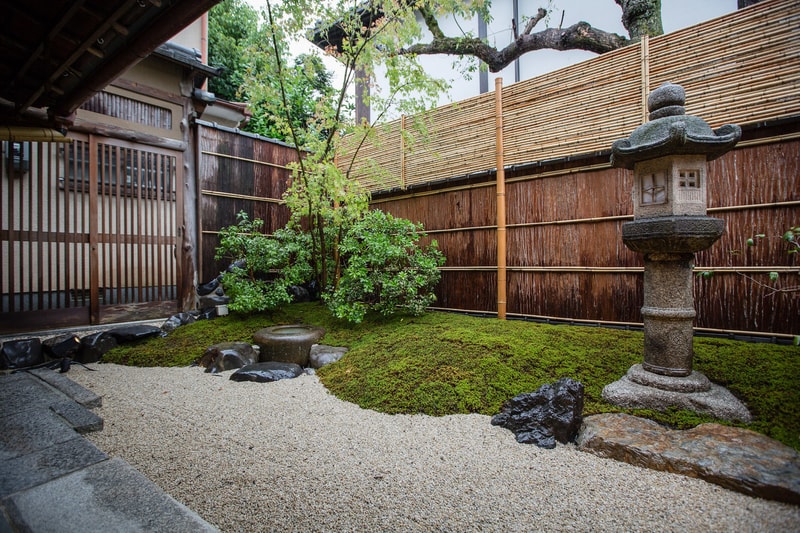 6 of 8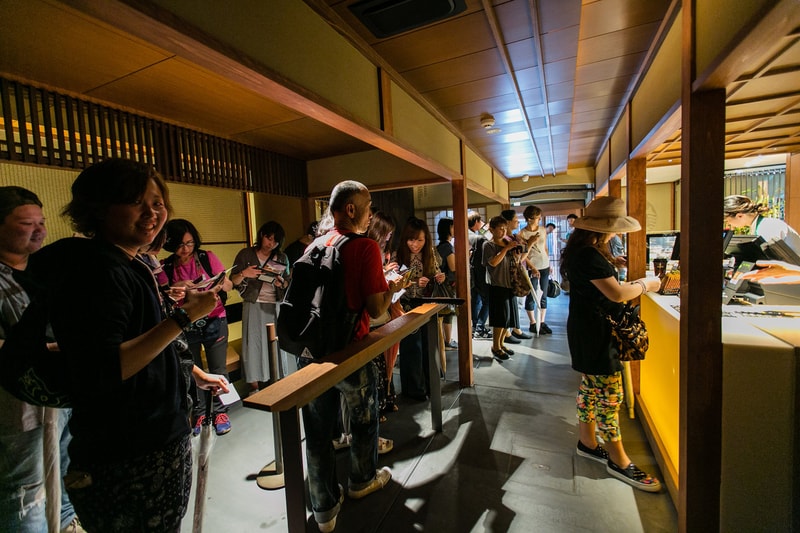 7 of 8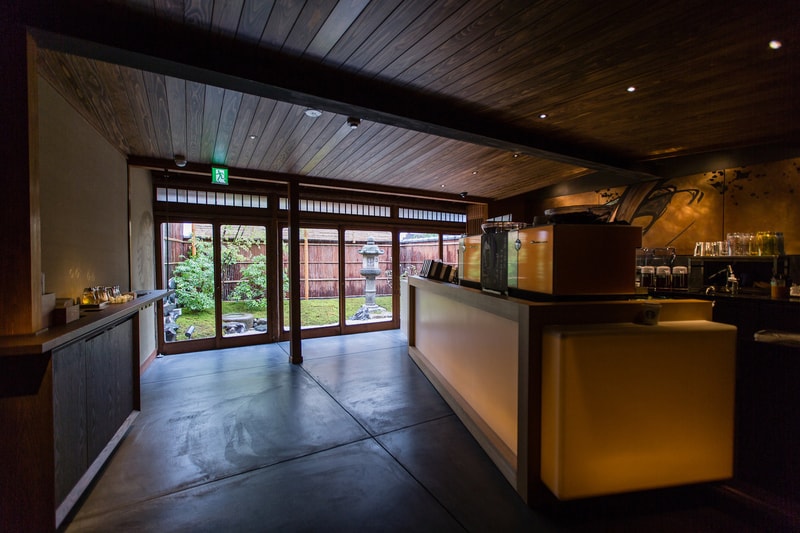 8 of 8
This past Friday, Starbucks opened the doors to its new outpost located in an ancient Japanese tea house in Kyoto's historic Higashiyama district. Months before opening, the coffee giant had received backlash from locals in the community who were concerned that the store would not fit in with the conservative surroundings. Instead of a modern aesthetic, Starbucks whole-heartedly imbued traditional Japanese design for its two-story teahouse that was constructed over 100 years ago. For example, instead of its glowing green sign, a dark blue noren—a Japanese fabric divider affixed to doorways—is embellished with the Starbucks logo in black to welcome guests to the shop. Moreover, the ground floor features bright-colored wood which directs visitors to several Japanese Zen gardens in the front, back and center sections of the space.
To amp up the traditional teahouse ambiance, guests are required to remove their shoes before heading up to the second-floor seating area with their drinks. Furthermore, customers are encouraged to sit on tatami mat flooring alongside zabuton seating cushions festooned with Kyoto's famous crepe fabric to boot. On the flip side, folks who want more of an "American" experience can choose to kick it on regular chairs with matching tables. As with every Starbucks, free Wi-Fi is included in the temple as well.
Peruse the photos above and find the store address below. Visit Starbucks' official website to find more information.
Starbucks Coffee Higashiyama
349 Masuyacho, Higashiyama Ward
Kyoto, Kyoto Prefecture 605-0826
Japan