Snapchat's Latest Update Lets You Design Custom Geofilters From Your Phone
Letting your friends know where you are in style.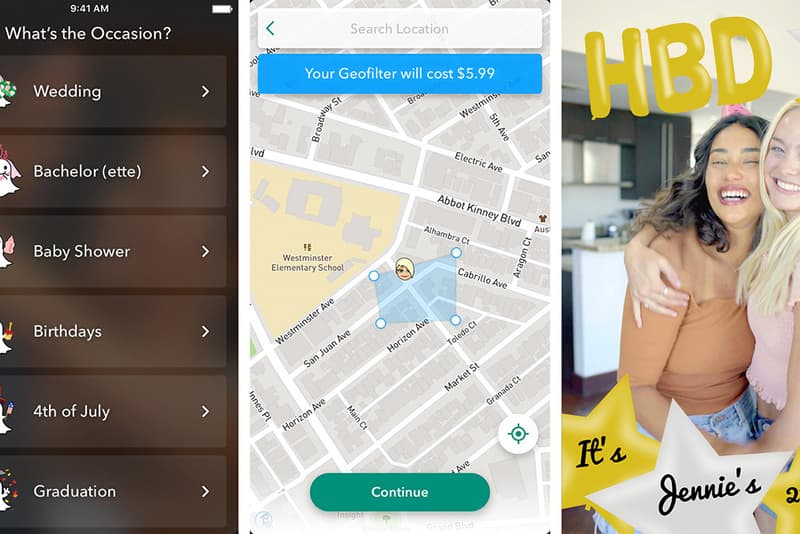 After debuting their new Snap Map feature that left everyone freaked out, Snapchat is delivering yet another new feature, this time allowing users to design their own custom geofilters right from their mobile device. Although the option to create custom geofilters has been available for just over a year, users had to log on to Snapchat's web client to create them. Now, users will be able to design and customize their own geofilters through the app, allowing for the addition of location stickers and Bitmoji characters.
As of right now, adding a custom geofilter for an event or location will cost users a minimum of $6 USD. For this price, a custom geofilter will cover an area of roughly 20,000 square feet and will last for one hour. Users can pay an additional cost for a geofilter to last up to 90 days and cover up to 50 million square feet (1.8 square miles). Once created, the geofilter's design will be sent off to Snapchat for approval. Users will then get a push notification letting them know whether their design has been approved or declined.
To make your own geofilter, open Snapchat's settings menu in the app and select "On-Demand Geofilters." That will then lead you to a menu that asks what the geofilter is for, which is where you can start designing.