Kendrick Lamar Reveals His First Experiences With One of His Favorite Producers
The 'DAMN.' rapper reminds kids to check the credits.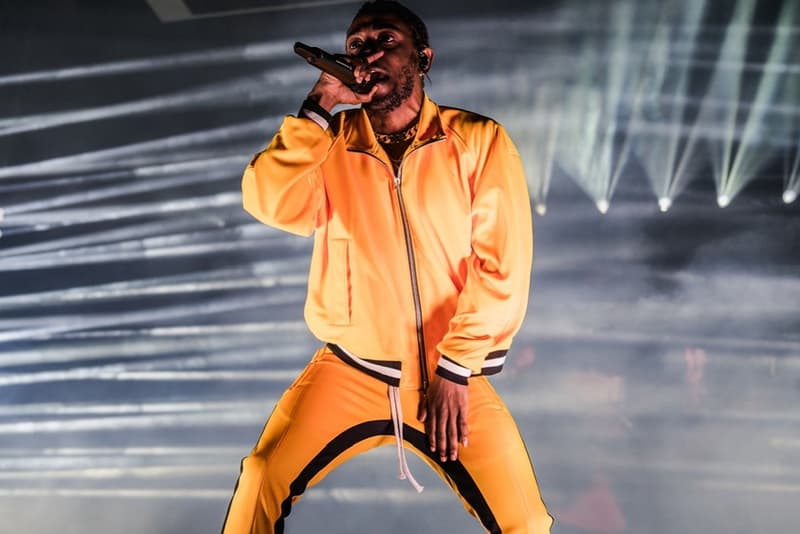 At Floyd Mayweather and Conor McGregor's Brooklyn press conference, Swizz Beatz threw down the gauntlet to fellow legend Timbaland, challenging the iconic super-producer to a beat battle. Having previously battled Just Blaze this past February, the Bronx-bred veteran was hungry for another major musical challenge. Timbo later accepted the invitation, telling Swizz: "You have woken up Timbo Snow. Challenge accepted. I'm with the smoke. That's right … You have woken up the king." Now, another high-profile, contemporary superstar has opened up about the future beat battle.
Popping up on Swizz Beatz's Instagram via video, Kendrick Lamar can be heard and seen giving viewers a brief backstory concerning his personal experience with Swizz Beatz's music. "Being the student of rap, when I first started rhyming what I used to do was check the f*ckin' credits," the TDE rapper explained. "This is something I don't know if the kids doing these days. I'm gonna explain to you, checking the credits is how I know I want to work with Swiss Beatz one day. I remember my favorite f*ckin beat. Checking the credits and they say Swizz on it." Ab-Soul also showed up for an appearance in the clip, hanging onto Kendrick Lamar as he spoke.
You can check out the aforementioned video from Swizz Beatz's Instagram below. For more, check out our exclusive visual recap of Kendrick Lamar's latest tour-stop with Travis Scott.