Supreme Collector & Instagram Influencer Eric Whiteback Insures His $50,000 USD Stash
And he's only 21.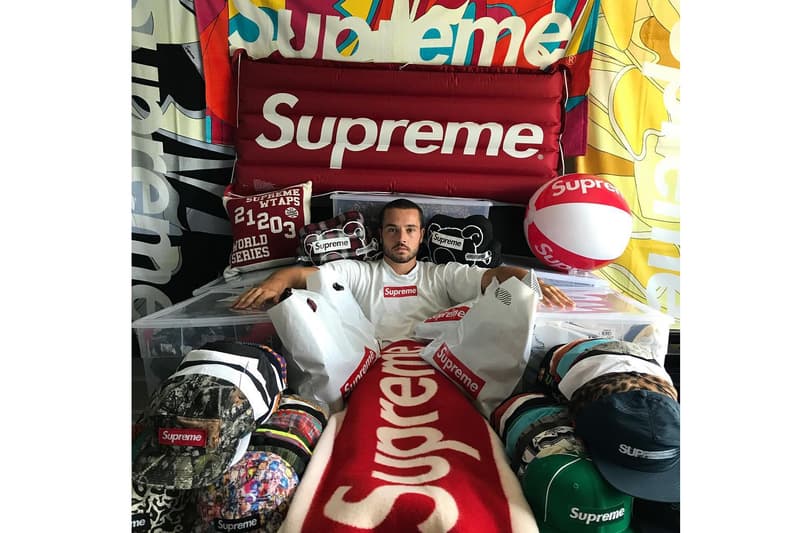 Eric Whiteback is the 21-year-old student responsible for many of those viral Supreme posts circulating around different social media platforms. As a huge collector of Supreme products, the Pennsylvania native soon realized he should insure his Supreme stash after doing a regular stock-take and finding out his collection of enviable goods is worth more than $50,000 USD. Taking him several days just to record his inventory, Whiteback admits to only wearing 10-15% of what he owns.
Though Whiteback doesn't have a steady job — a few odd jobs here and there — he started selling his large childhood sports memorabilia collection to earn extra funds towards his Supreme items. Now of course, Whiteback gets offered free clothes and discounts. Whiteback also dedicates hours a day to hunt for the best bargains through Instagram, eBay, Grailed and other online marketplaces.
By posting his outfits online, Whiteback has amassed over 35,000 followers on Instagram. Head over to his account @ericwhiteback to catch his latest grabs.