You Can Now Purchase Conor McGregor's 'F*ck You' Pinstripe Suit
Perfect for the work place or holiday season.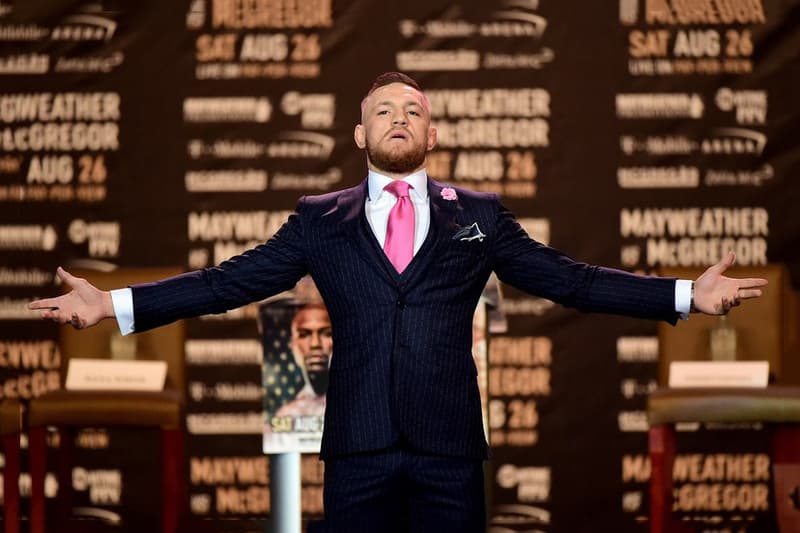 During the first stop of the Floyd Mayweather vs. Conor McGregor press tour in Los Angeles, the eccentric UFC Lightweight Champion wore a custom three-piece suit with a subtle jab at Mayweather. At first glance, the pinstripes seemed to be of normal design, but with a closer look the words "F*ck You" were repeated throughout. Of course after that night, many fans — and just plain lovers of fashion — wanted to get their hands on one.
Designed by David August, the custom-made Conor McGregor suit has now been made available for public purchase. For a limited time, David August is adding the "F*ck You" fabric to its made-to-measure collection. The custom three-piece suit will include details like French facing construction stacked buttons, hand-stitching and other options depending on the buyer. The suits will also be numbered and signed by CEO David August Heil. Each suit will take around 12-15 weeks to complete and will cost interested buyers $6,500 USD. Head over to David August's official site to purchase now.