Google Launches a Smarter News Feed to Cater to What Interests You the Most
"Feed your need to know."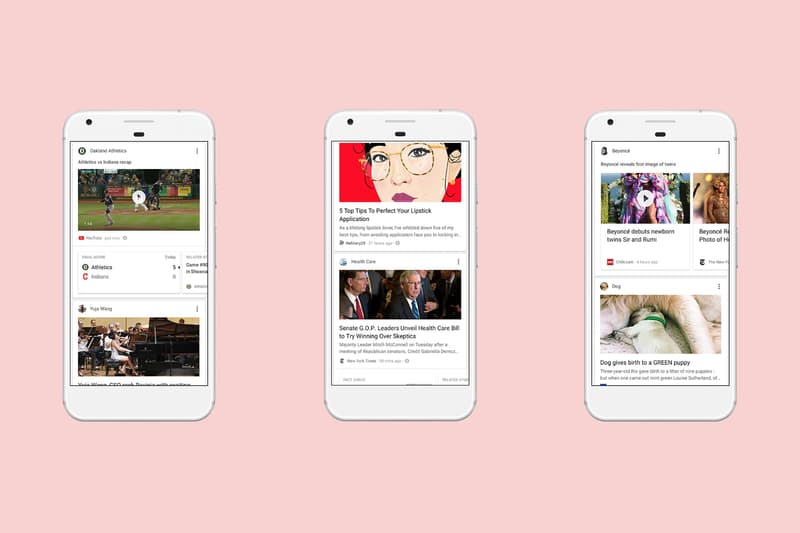 In a new blog post published today, Google introduces its latest feature: the feed. Within the announcement, titled "Feed your need to know" Google details the reason why they added the feed to the Google app, and how it will benefit users. Previously, the feed was introduced in December to Android users, however, the search engine giant has revamped its capabilities.
"Since introducing the feed in December, we've advanced our machine learning algorithms to better anticipate what's interesting and important to you," the post reads. "You'll see cards with things like sports highlights, top news, engaging videos, new music, stories to read and more. And now, your feed will not only be based on your interactions with Google but also factor in what's trending in your area and around the world."
Of course, the more you use Google, the better your experience with the feed will be. Certain search results in the app will have a follow button users can press to help Google cater their personalized feed. There will also be multiple view points added to news articles and a feature that allows you to fact-check stories. Google's aim with the updated app appears to be a focus on allowing its users to easily remain "in the know" on their favorite topics. The new feed feature is available in the Google app for Android and iOS today, and internationally within the next couple of weeks.