Watch Eminem Rap His Favorite 50 Cent Verse
It almost made Em want to stop rapping.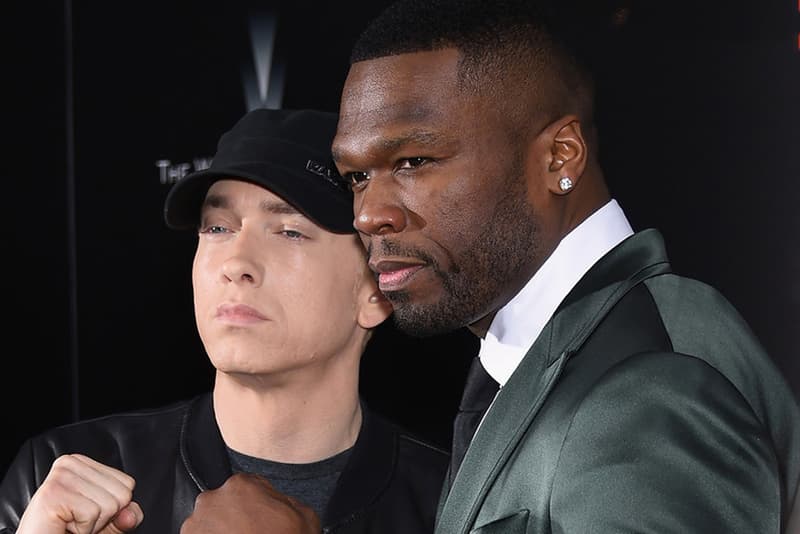 Today, July 6, is 50 Cent's 42nd birthday, and in celebration, friend and frequent collaborator Eminem gave him a birthday shout out. In the video, Marshall rapped his favorite 50 Cent verse, which is "Places To Go" off of his 8 Mile soundtrack.
"Picture a perfect picture, picture me in the paper/Picture me starting sh*t, picture me busting my gat/Picture police man dey ain't gotta picture of that/Picture me being broke, picture me smokin' a sack/Picture me comin' up, picture me rich from rap/Picture me blowin' up, now picture me going back," Em raps.
After finishing, Em revealed that Fif's verse was so good that it "made [him] want to stop rapping for a long time." After taking to Instagram to give himself a personal shout out, 50 reposted the video of Eminem, telling Mathers than he is "still the best in the world" to 50. Check out Em rap 50's verse and 50's response below.