Kris Van Assche Previews Dior Homme's Skateboard Decks
High fashion won't leave skate alone.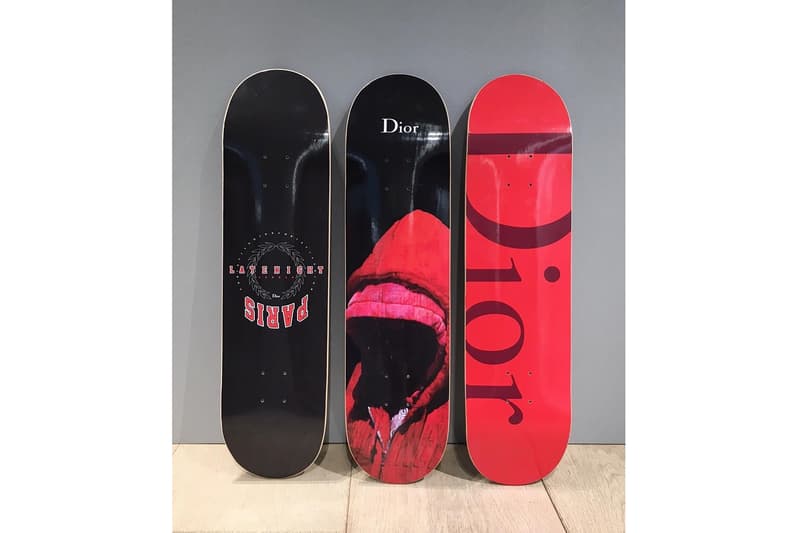 Kris Van Assche has just unveiled, via his Instagram, a sneak peek of Dior Homme's new Summer 2018 collection of skateboard decks. The three designs feature a red, black and white color scheme that reflects Dior Homme's Spring/Summer 2018 collection theme. One of the decks boasts an image of a figure wearing an all-red outerwear piece, while the other two designs feature Dior logo fonts and lettering.
Design aside, this collection is an interesting talking point as it's one of the most literal high-fashion-meets-skate-culture products to come after the Supreme x Louis Vuitton collection. Almost exactly a year ago, some figures of NYC's skate scene responded to the fashion world's obsession with all things skate, criticizing Vogue's "Skate Week" coverage and the imitation of the subculture. While there's no doubt that skate culture has a large influence on menswear — especially in the streetwear sphere — its relationship with high fashion is still rather contentious. Share your thoughts in the comments below.