Here's How Much Cristiano Ronaldo Makes on Sponsored Instagram Posts
See who else made the list.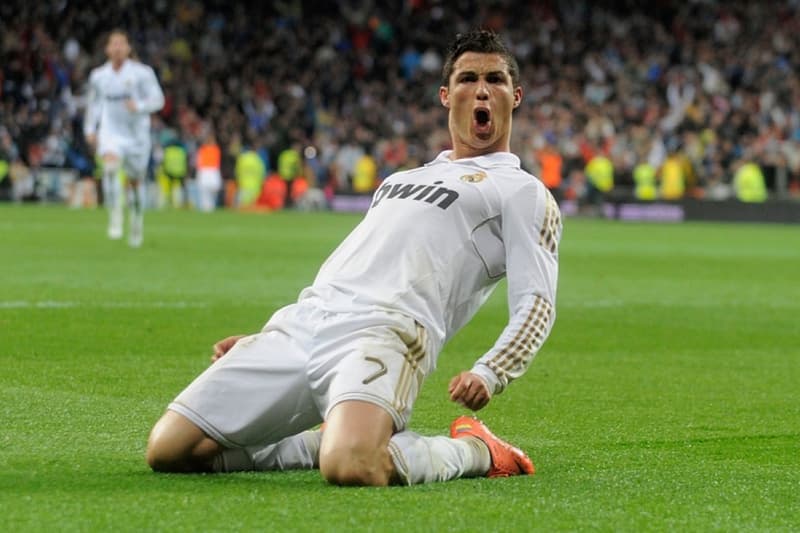 Early last month, Forbes announced Portugal and Real Madrid star football player Cristiano Ronaldo as the highest paid athlete of 2017. Ranking in $93 million USD, a large portion of his paycheque (approximately $35 million USD) was earned from sponsorships.
One medium of Ronaldo's sponsorship money comes way of Instagram. Allegedly Ronaldo averages nearly $400,000 USD for each sponsored IG post, placing him just under Selena Gomez and Kim Kardashian who make approximately $543,000 USD and $498,000 USD per post. Kylie Jenner and Kendall Jenner take the fourth and fifth spots with $398,000 USD and $368,000 USD. The only other male to make the top 10 is LeBron James of the Cleveland Cavaliers. Take a look at the full list below.
Highest Paid Celebrity Per Sponsored Instagram Post

1. Selena Gomez (Approximately $543,000 USD)
2. Kim Kardashian (Approximately $498,000 USD)
3. Cristiano Ronaldo (Approximately $400,000 USD)
4. Kylie Jenner (Approximately $398,000 USD)
5. Kendall Jenner (Approximately $368,000 USD)
6. Khloe Kardashian (Approximately $249,000 USD)
=6. Kourtney Kardashian (Approximately $249,000 USD)
8. Cara Delevingne (Approximately $150,000 USD)
9. Gigi Hadid (Approximately $120,000 USD)
=9. LeBron James (Approximately $120,000 USD)