Here Are the Four New Villains of 'Avengers: Infinity War'
Getting to know the Black Order.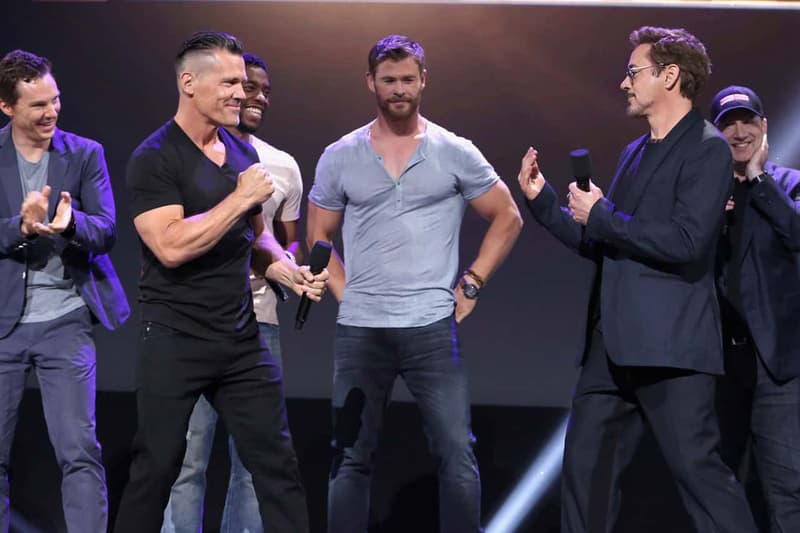 After the first teaser for Avengers: Infinity Wars was made available to those in attendance at Disney's D23 Expo, information has quickly been making its way around the internet about what we can expect to see upon the film's debut next year. One of the shown was the power wielded by Thanos, the film's main antagonist who was last seen in the first Guardians of the Galaxy movie. This time around, Thanos is bringing along a group of other super villains with him, known as his Black Order. With none of the villains from the Black Order ever appearing at any point in the Marvel Cinematic Universe, here's a look at who our favorite superheroes will be up against based on what they've done in the comic books.
Black Dwarf
Black Dwarf's first appearance in the comic book world came as Thanos was first planning on attacking earth. Thanos commanded Black Dwarf to set up shop in Black Panther's home country of Wakanda. In the comic books, Black Dwarf was fended off by the Wakandan forces and due to his failure was kicked out of the Black Order. Some of his super powers include superhuman strength and durability.
Ebony Maw
Unlike Black Dwarf, Ebony Maw doesn't use his fists to engage in combat. As one of the most intelligent beings in the Marvel comic book universe, he uses his cunning intellect to manipulate his opponents. In the comic books, Thanos sent Ebony Maw to Earth to find his son, Thane, and deal with Doctor Strange. Ebony Maw is able to take over Doctor Strange's mind, forcing him to summon Shuma-Gorath, an ancient monster similar to the one from the beginning of Guardians of the Galaxy Vol. 2. During all of his appearances in the comic books, Ebony Maw is often seen coaxing his opponents into doing his bidding, so it will be interesting to see how the directors incorporate his skill set into the movie.
Corvus Glaive
Corvus Glaive acted as Thanos's money collector, traveling from planet to planet and collecting tribute after they've been razed. In addition to being a physical freak of nature with superhuman speed, strength, and endurance, Corvus Glaive cannot die unless his enchanted blade is destroyed. Corvus Glaive also served as Thanos's right-hand man, making him an expert tactician in battle.
Proxima Midnight
Proxima Midnight serves as the perfect complement to Corvus Glaive. Not only are the two married in the comic book universe, but Glaive's tactician expertise goes well with Proxima's world class combat ability. After Black Dwarf's efforts failed in Wakanda, Proxima and Thanos were able to breach the nation's walls using her mystical spear forged by the sun. As the group's primary fighter, expect Proxima Midnight to be front and center in some of the film's action scenes.
With no word on who is playing the four members of the Black Order, we'll have to wait and see how some of Marvel's most ruthless villains are portrayed. We'll keep you updated on all things Avengers: Infinity War as the new information rolls in.