UPDATE: A-COLD-WALL* Is Hosting a Concept Pop-Up Event in London
The brand is taking over Charlotte Street News.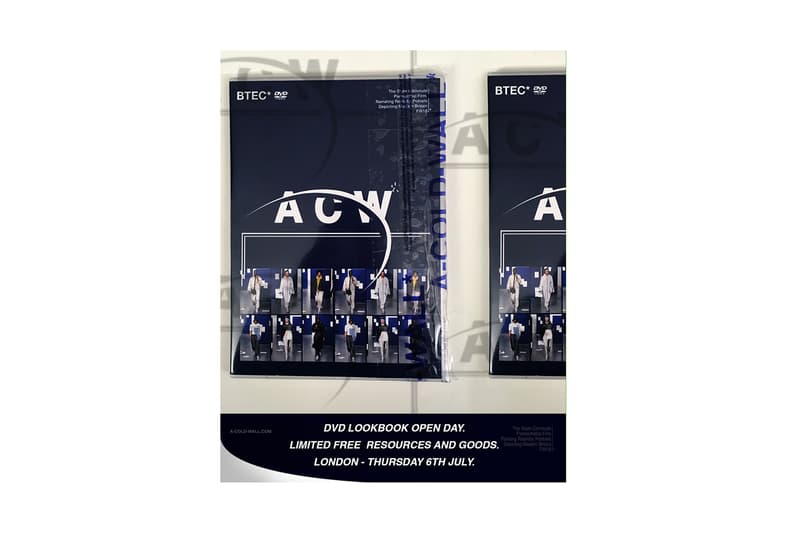 Always one to push the boundaries of design and presentation, A-COLD-WALL*'s Samuel Ross is once more displaying his innovative approach to fashion with a new concept pop-up event in London for his label's latest runway collection.
The promotional "flyer" for the event is an old school DVD-Video case that boasts the signature aesthetic of the obsolete late '90s/early noughties packaging. With details left intentionally obscure, the event will be a "DVD Lookbook Open Day" with "Limited free resources and goods." The bottom right corner of the invitation hints at A-COLD-WALL*'s ongoing partnership with "The State Commute Partnership Firm," which encompasses the shared British experiences of academic- and work-life.
The pop-up event will take place on July 6 in London. Details on the exact time and location are yet to be announced, but we'll be the first to break the news so stay tuned and share your thoughts below.
UPDATE: A-COLD-WALL* has announced more details about today's pop up. The event will take place at London's Charlotte Street News and will begin at 4pm. Samuel Ross has also announced that there are no prices and every item at the pop-up will be free.
Charlotte Street News
66 Charlotte Street,
London,
W1T 4QE