The Pre-Distressed Sneaker Trend Is Crass and Classist
Conspicuous consumption at its worst.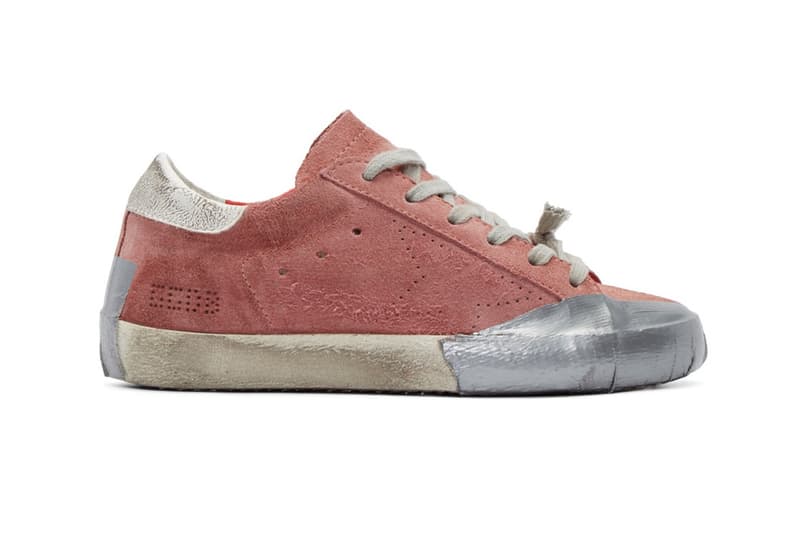 In Aesop's fable of the Golden Goose, a villager and his wife own a goose (or in some tellings, a hen) that lays one golden egg per day. The couple, convinced that the fowl is filled with a great sum of gold, kill it, only to find out that the bird was in no way different from the other birds on their farm. Motivated by greed and a desire to get rich quick, the couple cut themselves off from their greatest source of day-to-day gains. In the field of investment, the term 'golden goose' has since come to signify a source of great sums of cash, such as rich shoppers looking to spend their cash on goods.
In the world of footwear, nothing is cherished (read: fetishized) more than a pair of deadstock, box-fresh kicks. This instinct of preservation and collection is central to this very website's ideology — keep hyped sneakers on ice for a special occasion, brush them clean once worn, spray them down with CrepProtect, you know the drill. The sneakers pictured above, however, are box-fresh. Golden Goose Deluxe Brand is an Italian luxury footwear brand that specializes in pre-distressed and pre-destroyed sneakers that often imitate the look and feel of game-worn basketball sneakers and shredded skate-shoes; in other words, GGDB sells very expensive beaters. GGDB's brand literature seems to revolve around the idea that the shoes come lived- and loved-in; customers are paying a mark-up for a collectible sentiment — a "signature worn-and-loved vibe." As with any winning formula, the distressing process is a well-kept trade secret, but it's safe to say the it doesn't involve backside flipping a hubba or anything like that.
For many, the world of fashion is a walled garden: inscrutable and impenetrable from the outside, filled with strange delights that elude explanation. Regular readers of this site may be familiar with Golden Goose's offerings, but a pair of pre-cooked shoes fetching near-five-figure prices will understandably raise a lot of questions, especially outside of fashion-forward circles and publications. Beyond the fashion blogosphere, pre-distressed clothing sold at a designer mark-up is seen as tone-deaf and ridiculous — many drew parallels between lines like Kanye West's YEEZY SEASON and Zoolander villain Mugatu's fictional fashion line, Derelicte, for example. The pre-distressed sneaker trend, however, is significant evidence of fashion's crass classism and a compelling case study illustrating economic concepts, namely luxury goods and the snob effect.
1 of 2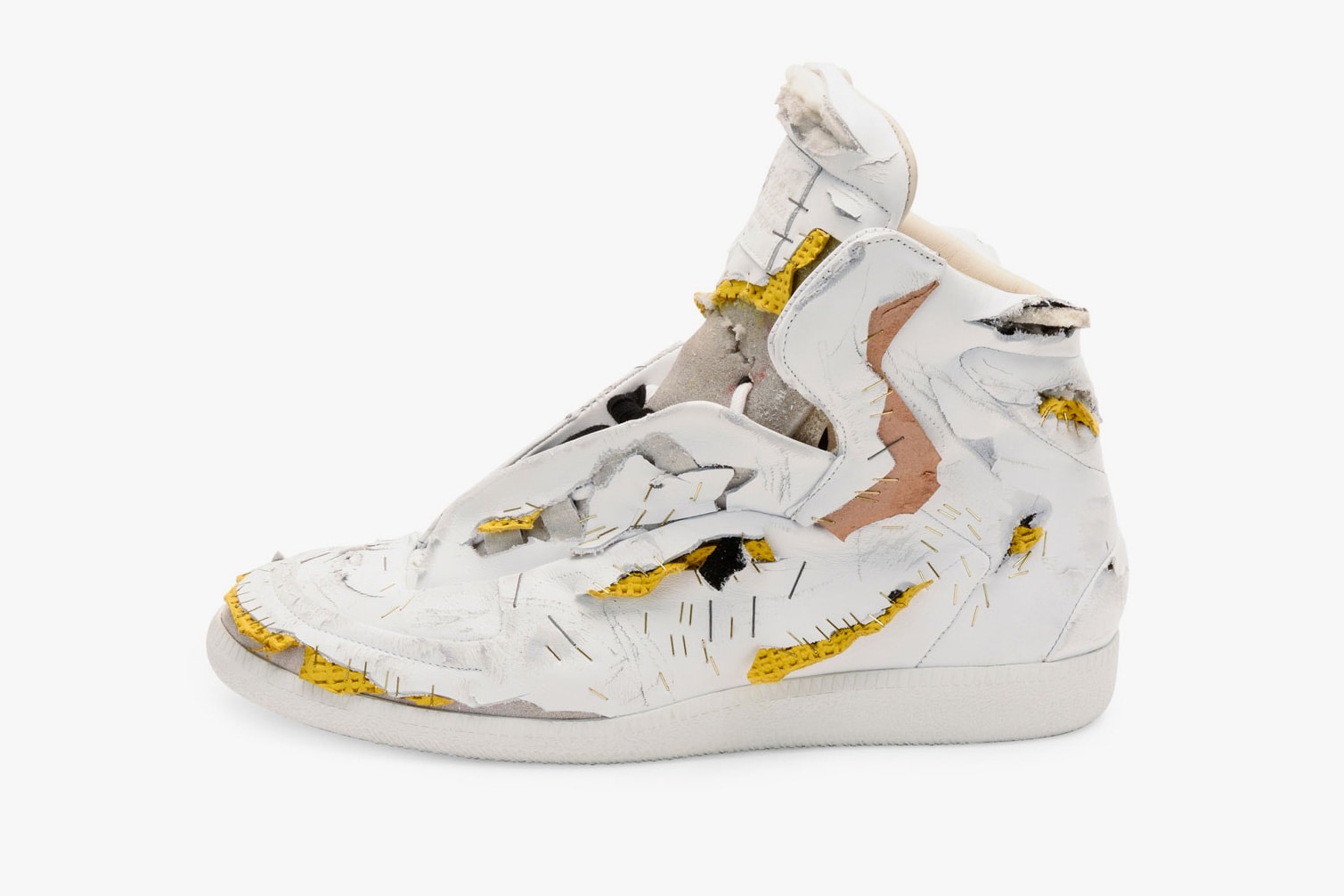 2 of 2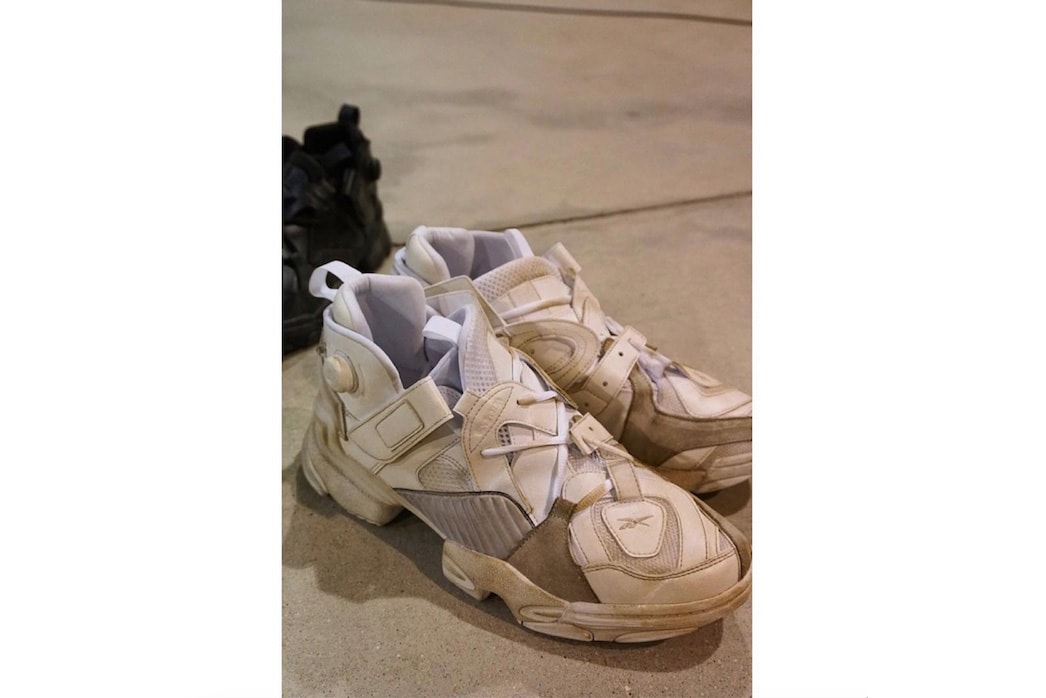 There are many types of goods available on the market, but when the demand for a particular product is proportional to its high pricing, it is considered a Veblen good. The term takes its name from Thorstein Veblen, an fin de siecle American economist known for his witty critique of late capitalism, with a particularly harsh focus on the conspicuous consumption and leisure he noted among the wealthy. That is, rich people spend money for purely social reasons, as a means of reinforcing stratification. In microeconomics, the snob effect refers to a curious case when an product's demand among wealthy consumers is inversely proportionate to its demand in lower-income strata. Simply put: 99% of consumers could care less about a pair of artisanal distressed shoes; haute consumers, meanwhile, can't seem get enough of them. It's easy to tell the difference between the two because those running around in duct-taped canvas sneakers are also carrying a skateboard in tow. Golden Goose customers, meanwhile, are much more likely to mall-grab.
Other haute brands have churned out beaters, too, perhaps in response to consumer demand for the style. Demna Gvasalia, a notable alumnus of Maison Margiela's design team, has released a pre-scribbled Reebok Instapump Fury to outrageous demand. In addition to the Instapump, Gvasalia's VETEMENTS imprint has been teasing images of an as-yet unnamed collaborative Reebok gym-shoe that appears to be caked with dust and dirt for months on end. Alessandro Michele walked a pair of pre-distressed runners down the runway as part of Gucci's 2018 resort collection.
1 of 2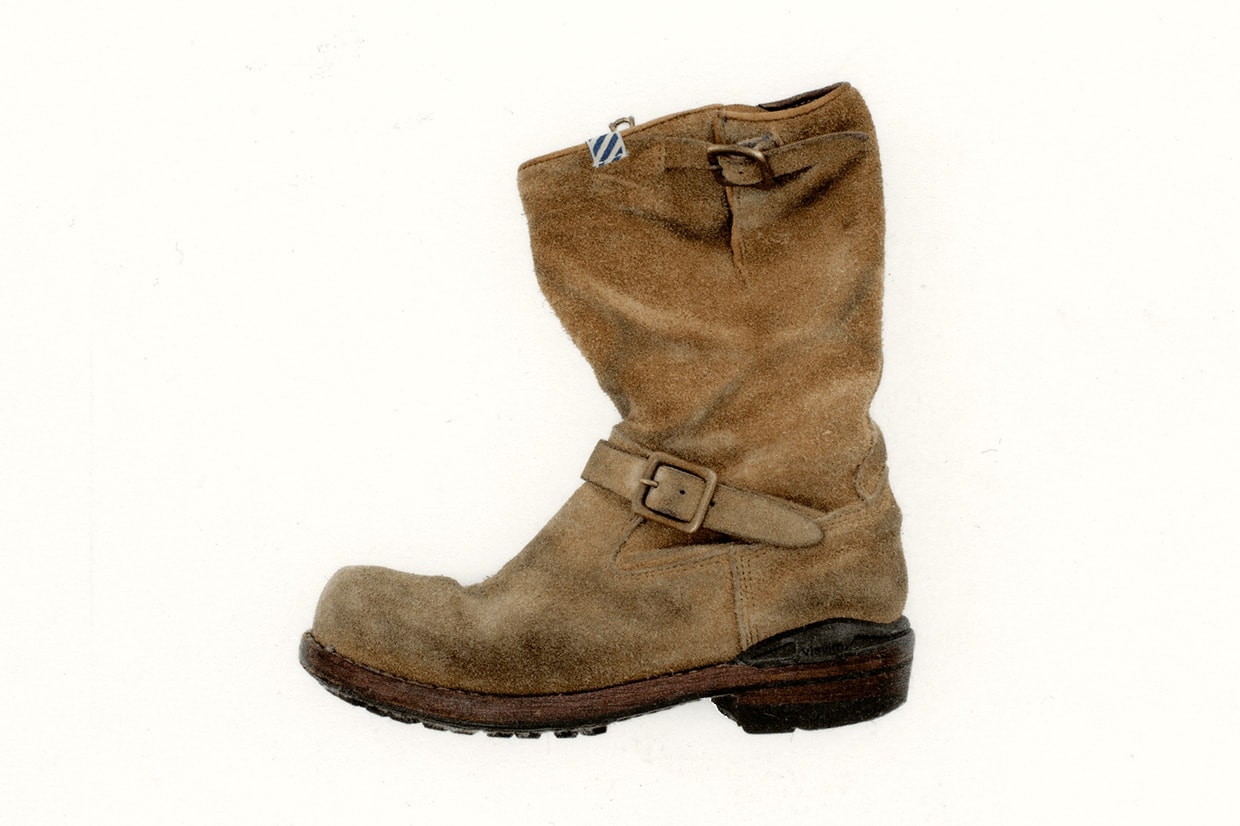 2 of 2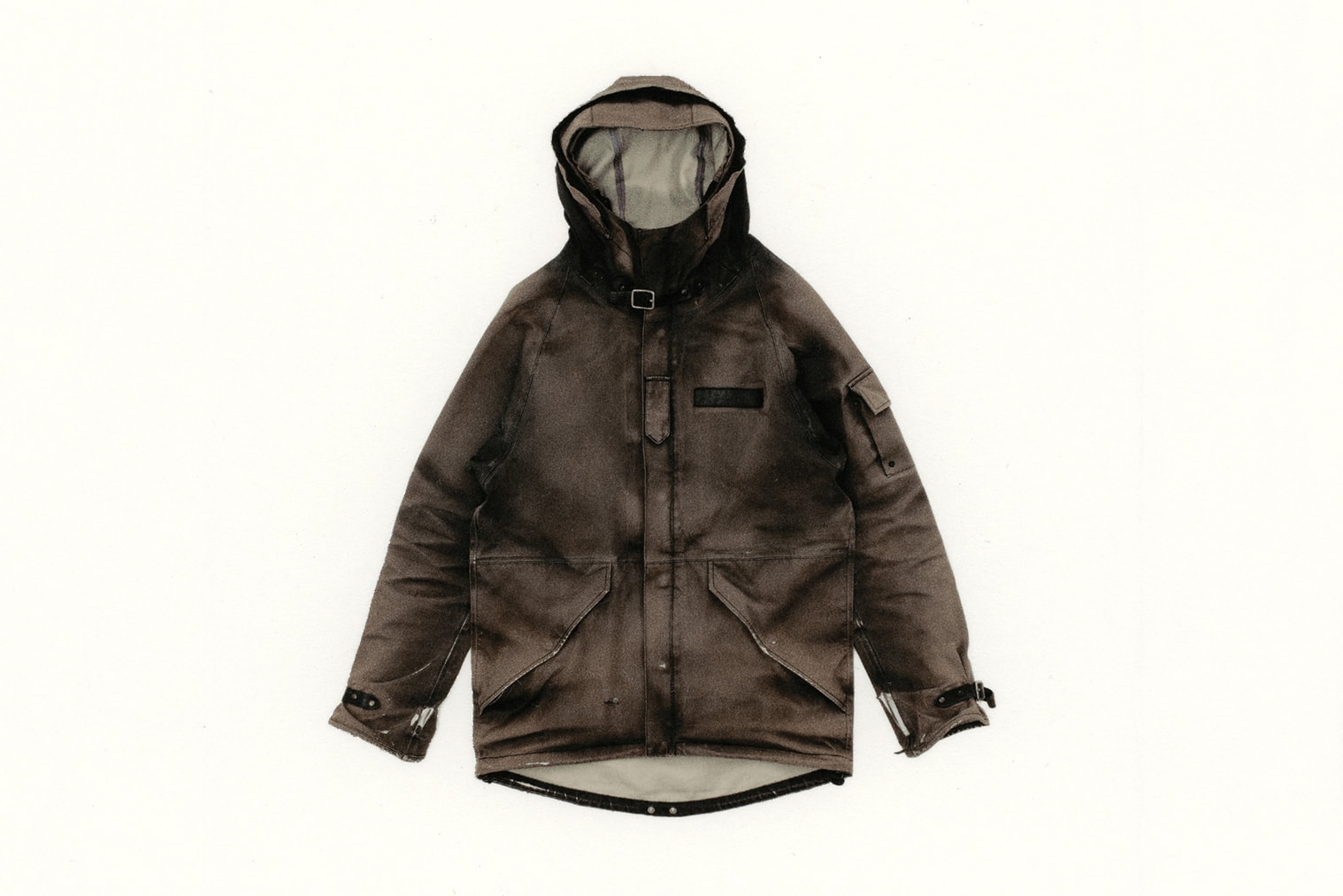 There has been a recent wave of designers, artists and creatives who have rebelled against this trend by putting emphasis on living life with — and in some cases, in — these objects.
"Whenever I get a new pair of shoes, I immediately break them in by stepping on the left shoe with my right foot, and the right shoe with my left foot." These are the words of visvim founder-turned-modern shaman Hiroki Nakamura in his appropriately-titled dissertation, Old visvim Never Dies. "The more you use something, the more you see it becoming a reflection of your own character, and you begin to feel an inexplicable fondness for the object," continues Nakamura. "When I design products, I consider what is necessary to make something long-lasting, or what kind of things can be enjoyed for a long time. As I ponder those things I also think which materials, dyeing methods, and constructions will aid in that pursuit." Whether it be a weathered pair of FBTs or the intricate honey-combs, whiskers, and atari fades on a pair of the brand's Social Sculpture denim, visvim products are meant to be worn and worn to death. This idea of longevity and the solemn beauty of the imperfect, impermanent, and incomplete is a hallmark of the wabi sabi aesthetic; when coupled with quality craftsmanship and construction, these principles also make a compelling justification for visvim's lofty price-points.
1 of 4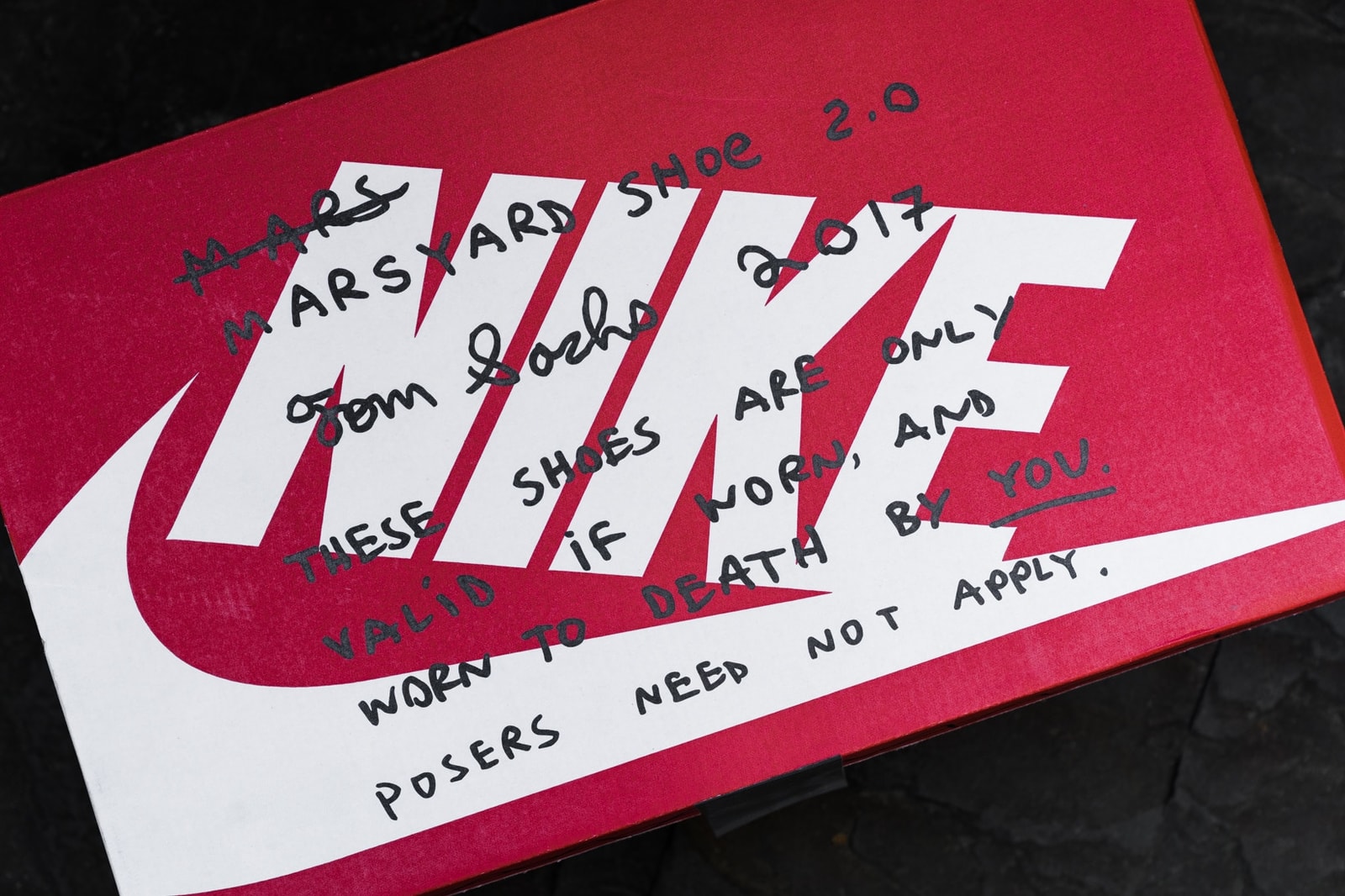 2 of 4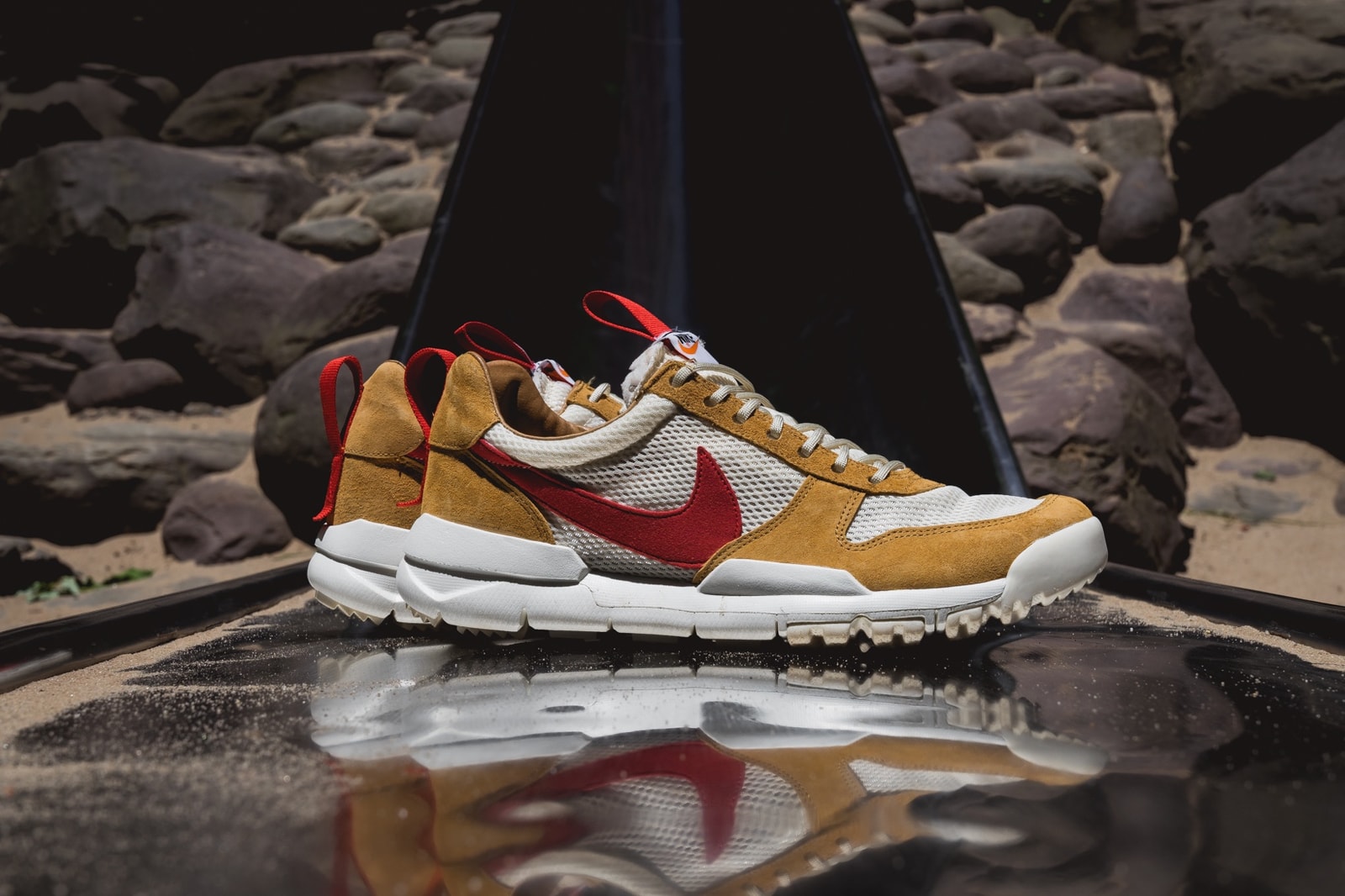 3 of 4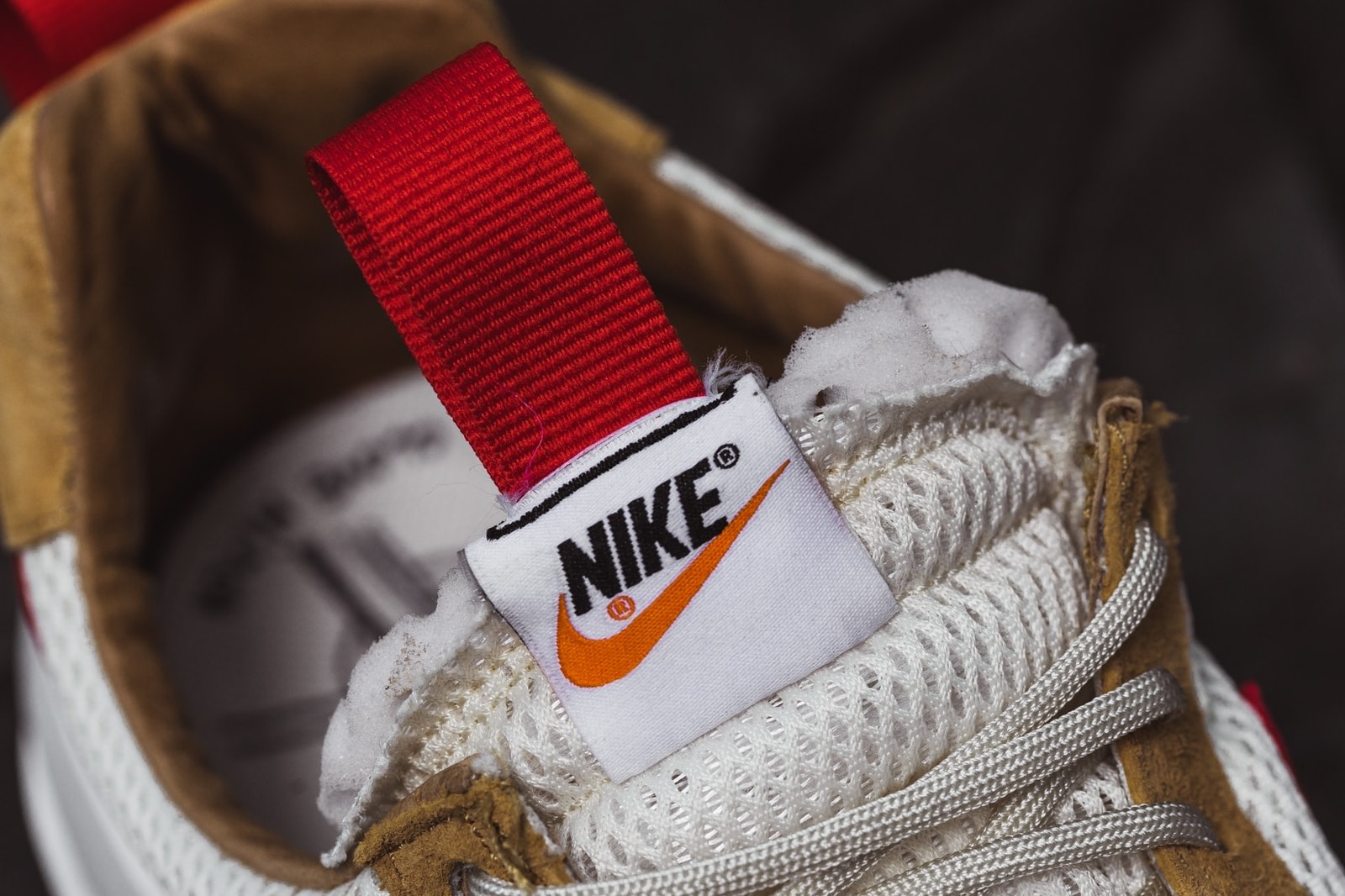 4 of 4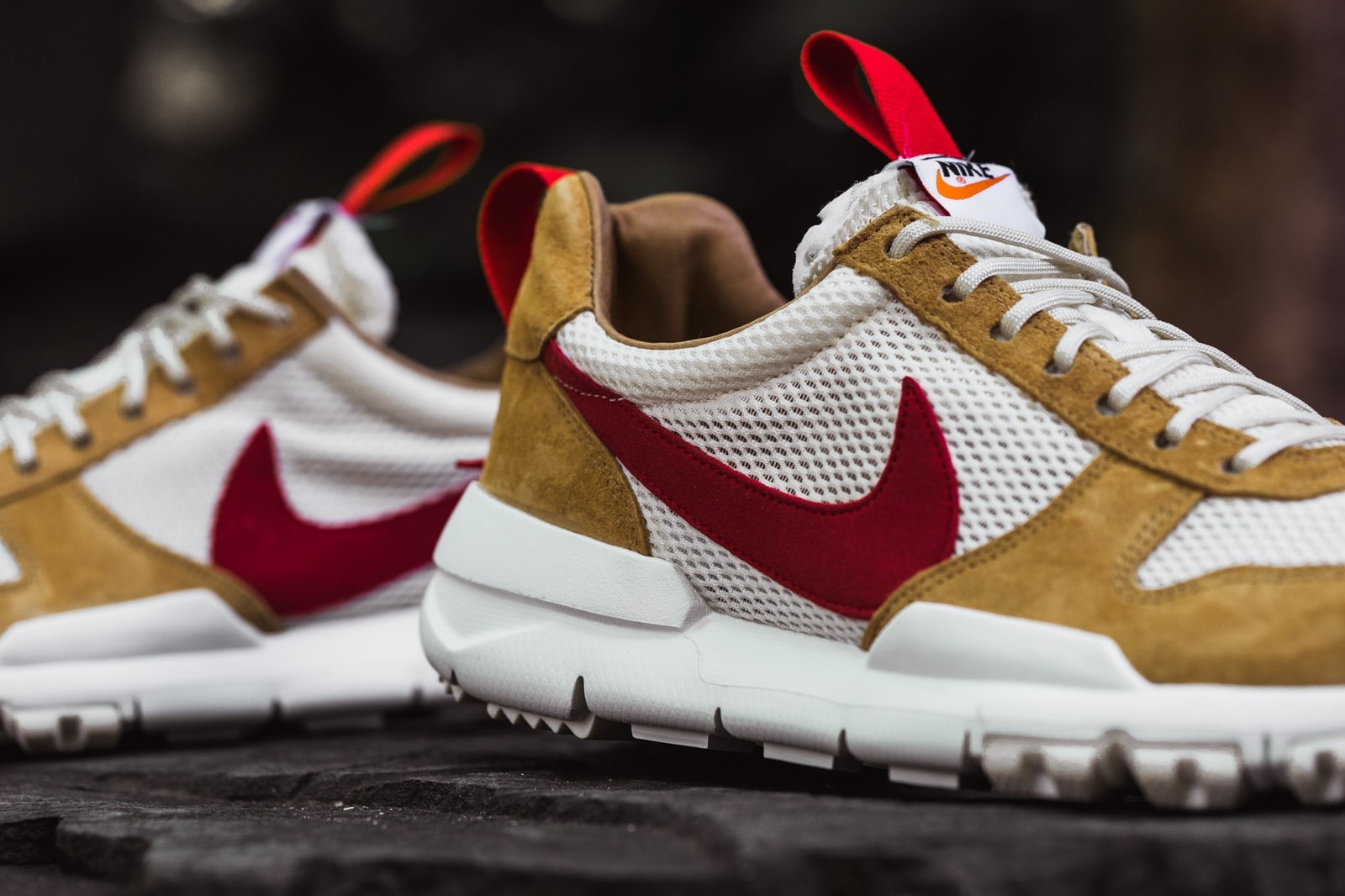 Speaking of construction, it'd be remiss to discuss this issue without mentioning New York bricoleur and artist Tom Sachs. The box of Sachs' NikeCraft Mars Yard 2.0 — one of this year's most-hyped releases — comes emblazoned with a handwritten disclaimer: "THESE SHOES ARE ONLY VALID IF WORN," it reads: "AND WORN TO DEATH BY YOU." The materials used in the construction of the Mars Yard were carefully selected by Nike, Sachs and his studio team to better reflect the scars of wear: the untreated polyurethane on the midsole attracts dirt; the foam tongue chips and flakes, leaving behind a "forensic bread-crumb trail" in the wearer's wake. As Sachs told GQ, his shoes "show other people that, 'Hey, I was here, and I did something.' You can go to Diesel and get jeans with fake holes in them, or you can go to 45RPM and spend $2,000 USD to have someone burn holes in the knees, but all the phony baloney bullshit is ethically bankrupt."
1 of 3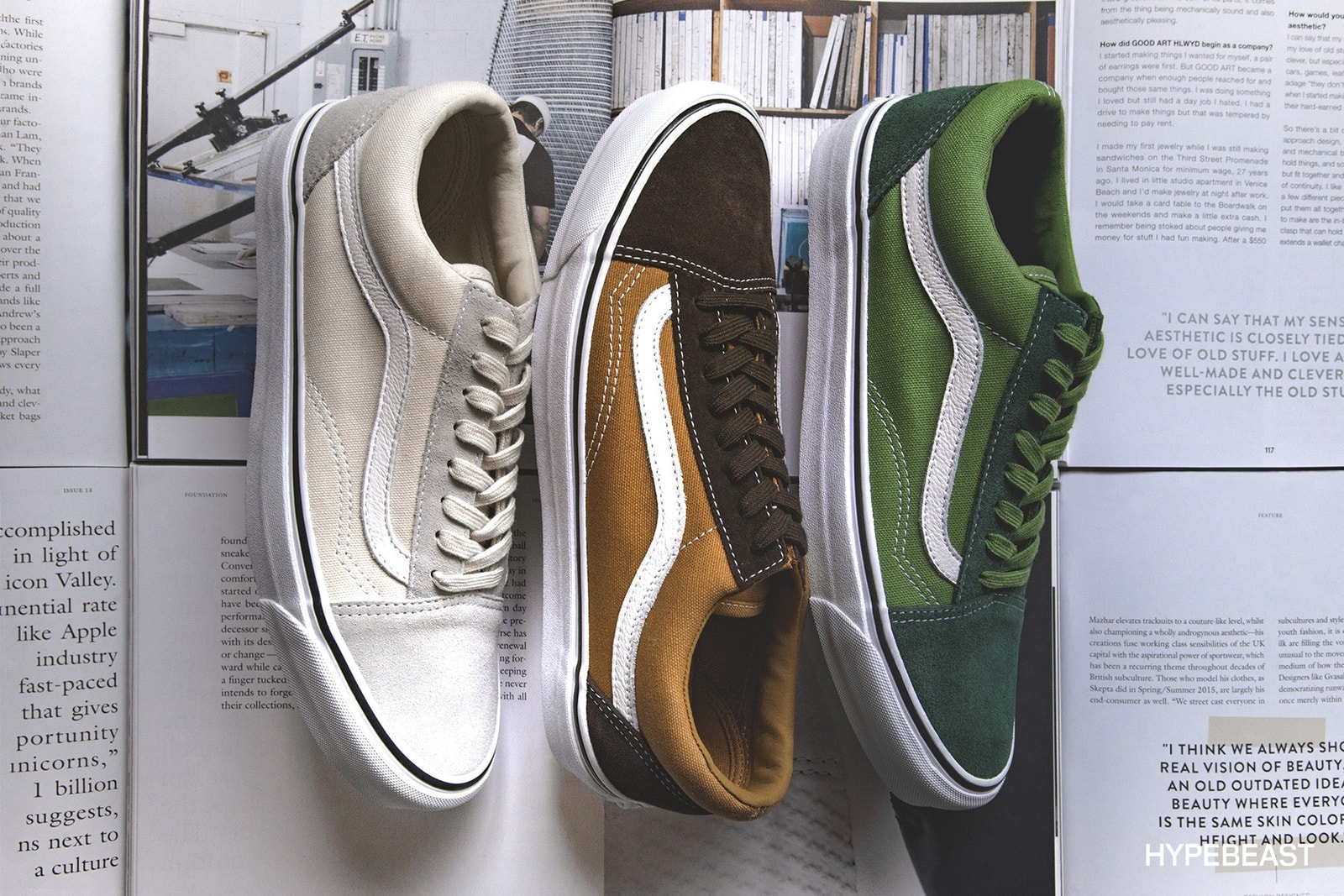 2 of 3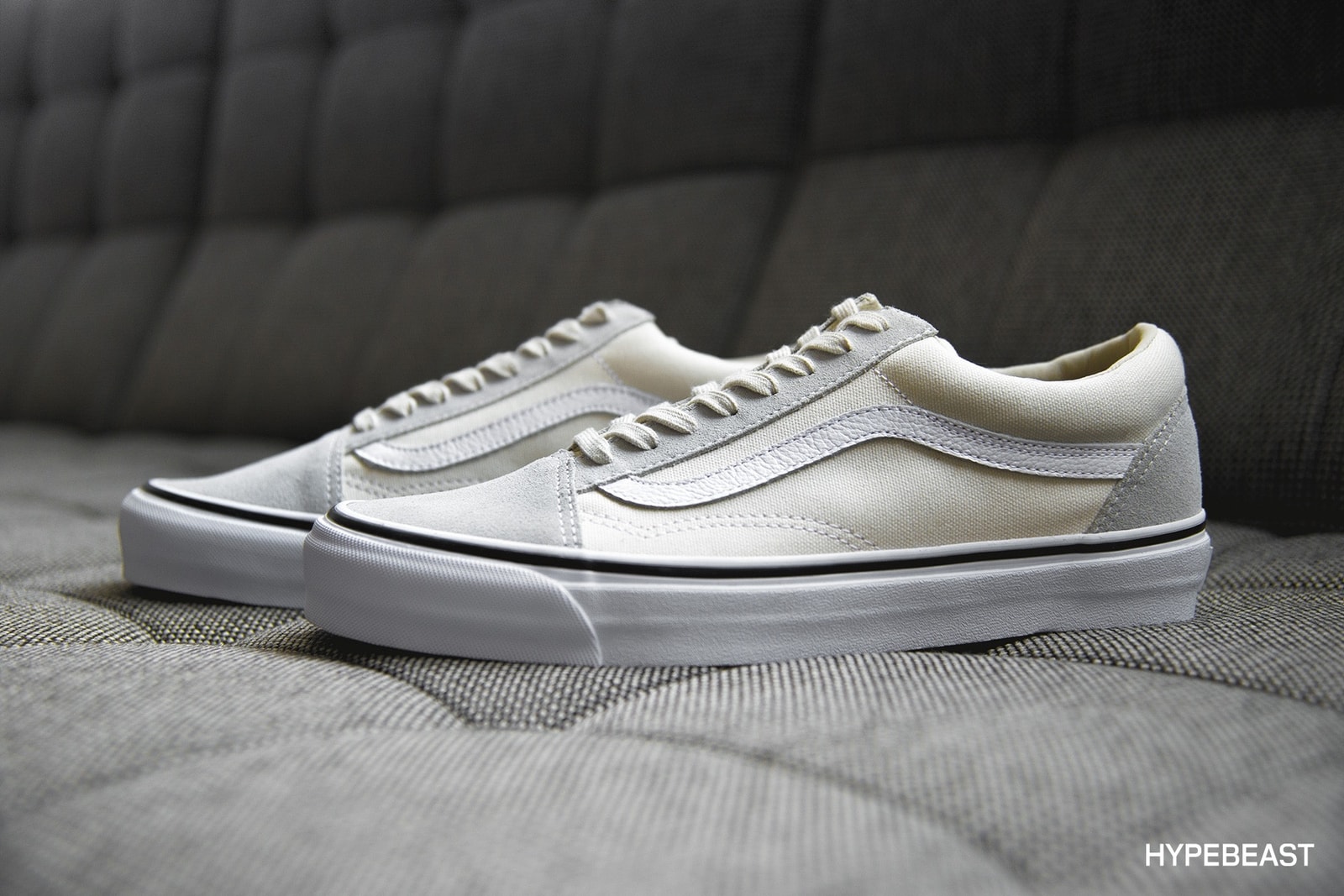 3 of 3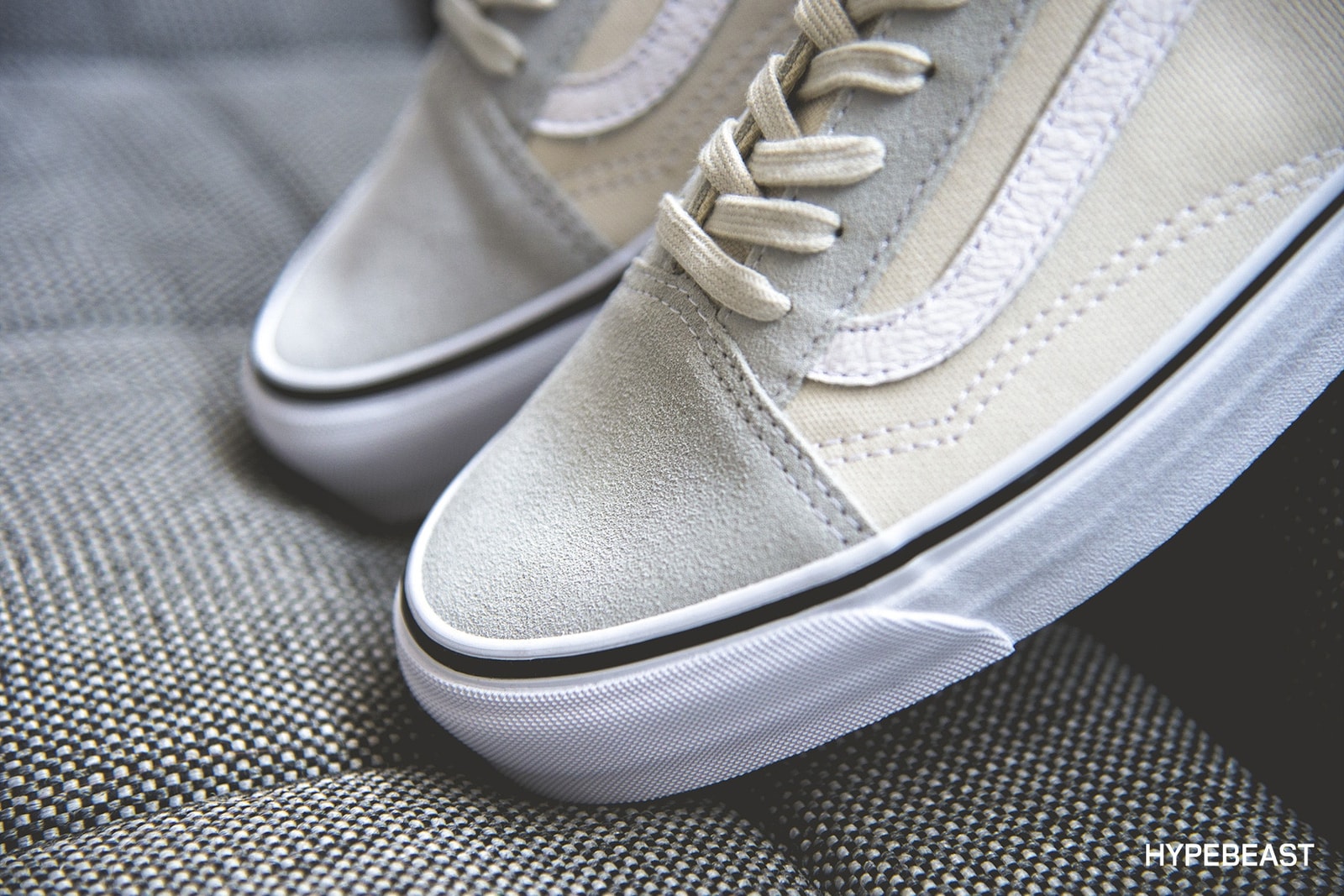 Elsewhere in the sneaker world, JJJJound creative and DONDA team member Justin Saunders collaborated with Vans on three colorways of the OG Old Skool LX. The concept behind the collaboration was simple: "I wanted to make a quality product that would stand the test of time," Saunders told HYPEBEAST. "We weren't interested in creating new color combinations, we wanted to pay homage to the past because what I love about the Old Skool model is it ages well. We designed the sneaker moving backwards: the starting point was 'how will it look old.'" The sneaker's construction subtly upgraded the Vans silhouette, swapping out standard-issue materials for 8 oz. organic canvas, American-made laces, a luxe suede toe-cap, high-quality leather Jazz Stripe, and an anti-microbial cork insole across three classic Vans colorways. The details are subtle, essentially unnoticeable from a distance. But the differences reveal themselves with extended wear.
Skateboarders have been openly disdainful and leery of fashion designers co-opting their steez, and for good reason: paying top-dollar for a pair of pre-destroyed "skate-shoes" is about as authentic as a $170 USD shoelace belt; boutique brands are just as likely to follow skaters around their stores on suspicion of stealing as they are interpreting and upcycling an aesthetic born out of austerity and necessity. After all, duct-tape protects shoes, albeit fleetingly, from falling apart. It's clear from these examples that the secret to a well worn-and-loved pair of shoes is to, well, wear and love them until they fall apart from natural causes.