Kevin Durant Will Be a Temporary Free Agent Before Re-Signing With Warriors
The Finals MVP is on board with keeping the core unit together.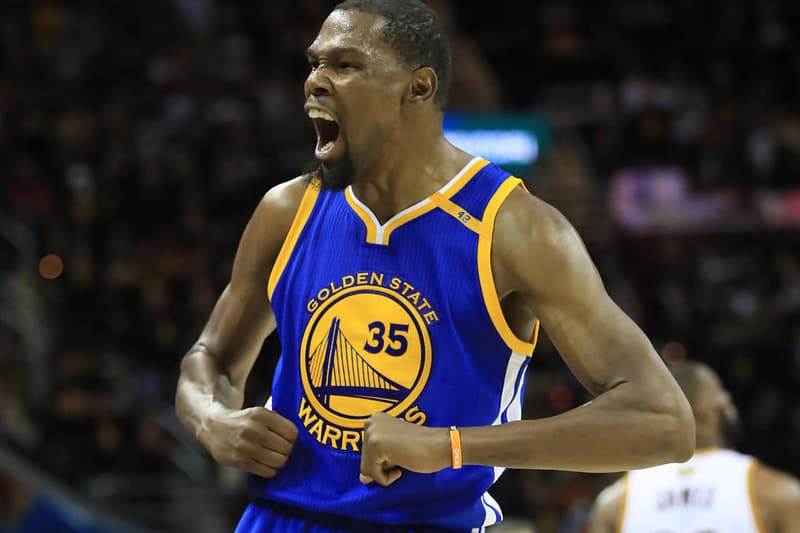 Fresh off the heels of their recent NBA championship, the Golden State Warriors have garnered much press-worthy attention — both as a collective and individually as players. One such high-priced target is Finals MVP Kevin Durant. First reported by ESPN, Durant will decline his player option with the team in order to make some necessary cap room, only later to re-sign. With extra resources at their disposal, the Warriors will have a better chance to sign all-around utility man Andre Iguodala. It's believed that KD will agree to a one-plus-one pact — a two year deal with the option to return in the second year.
In other hoops-related news, check out ESPN test the athleticism of some of the NBA Draft's top guards.