Renowned BASE Jumper Sets a New World Record for Most Jumps in a 24-Hour Period
Climbing a height that's taller than Mount Everest.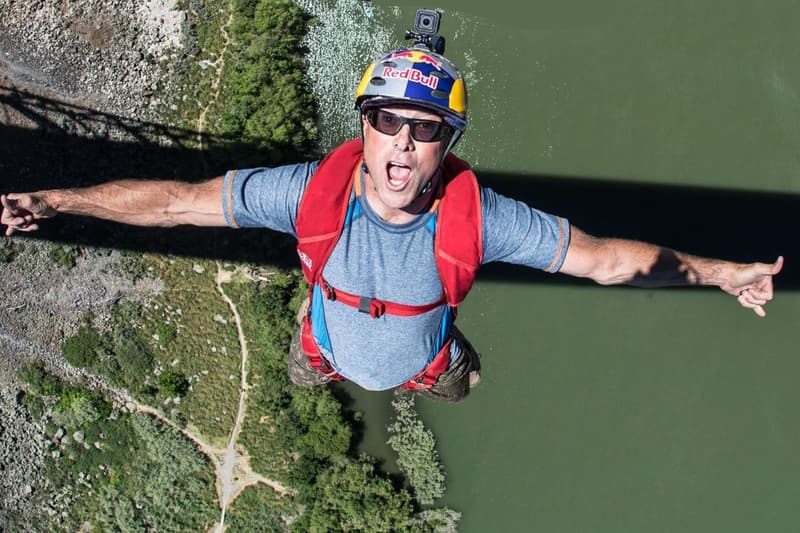 Yesterday, on the longest day of the year, Red Bull team's world-famous BASE jumper Miles Daisher took advantage of the solstice and broke the record for the most human-powered BASE jumps in 24 hours — jumping 63 times off Idaho's 486-feet-high Perrine Bridge.
But the jumping part is only half of the task. A human-powered BASE jump requires that the jumper hike or climb, without mechanical assistance, back up to the structure they launched off of every single time. This means that Dashier's record of 63 jumps also included climbing a total of 30,618 feet in 24 hours. To put into perspective, the tallest mountain in the world, Mount Everest, is 29,029 feet tall.
Expressing his excitement, Daisher commented:
"We got 63 human-powered BASE jumps in 24 hours. I'm so glad to have made them all because 60 jumps is more than 29,000 feet, which is the height of Mount Everest from sea level. But it was a collective effort. I have my teammates on the Red Bull Air Force and all the badass BASE jumpers on the planet here helping me."