BAPE Collaborates With Bamford Watch Department for Sleek All-Black Rolex Models
Not your average BAPEX — these are the real deal.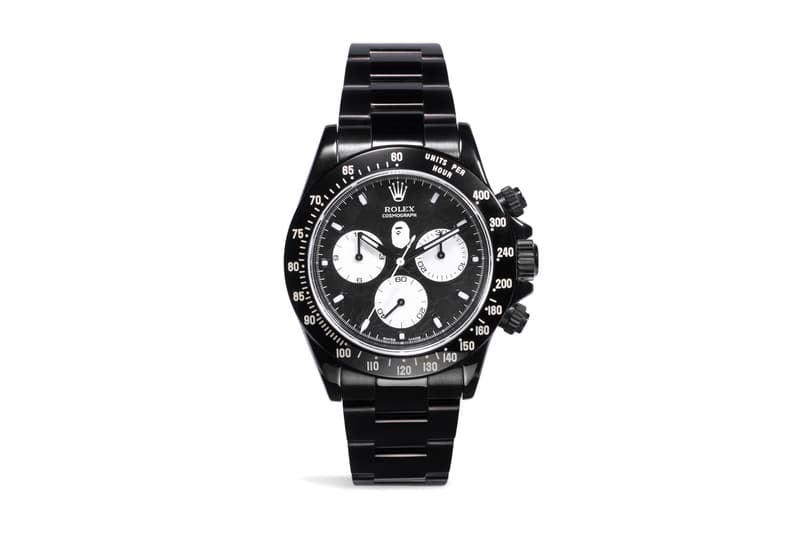 1 of 3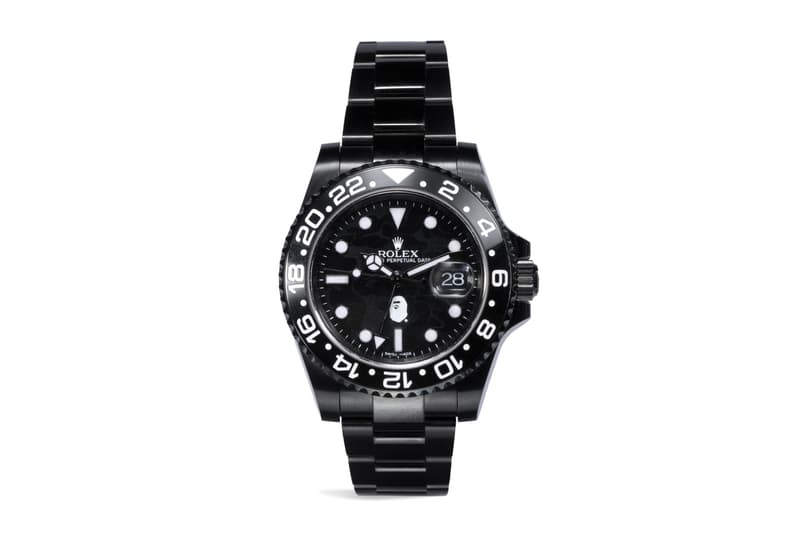 2 of 3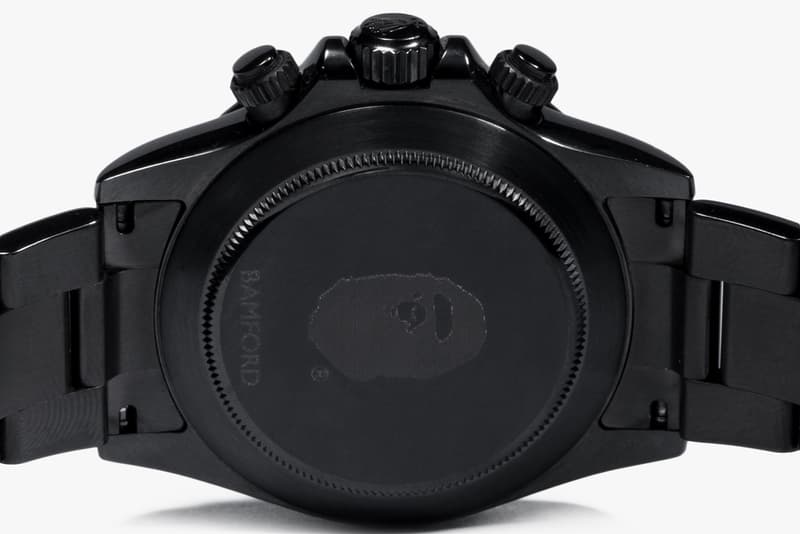 3 of 3
While BAPE and Rolex may not be a name you'll see in the same sentence, a partnership of sorts is made possible by Bamford Watch Department, known for customizing luxury watches to the finest of details. The above two models — one a Daytona model and the other a GMT — are prime examples of the exquisite detailing you'll find with such a dream collaboration. The Daytona features a white prominent BAPE head sandwiched among the chronometric dials, overlaid atop a very subtle textured camo pattern on the main dial face. The GMT is a bit more classic with white typeface font also with BAPE Camo lining the dial face, along with a magnified Cyclops Lens date. Both watches feature Swiss movement and a BAPE laser-engraved branding under the chassis.
The watches will retail for $239,000 HKD (~$30,650 USD) and $169,000 HKD (~$21,670 USD) for the Daytona and GMT respectively and release on June 17 at EXI.T in Causeway Bay, Hong Kong.