KP Projects Announces New Greg "CRAOLA" Simkins Solo Art Exhibit
A nod to 'Pinocchio.'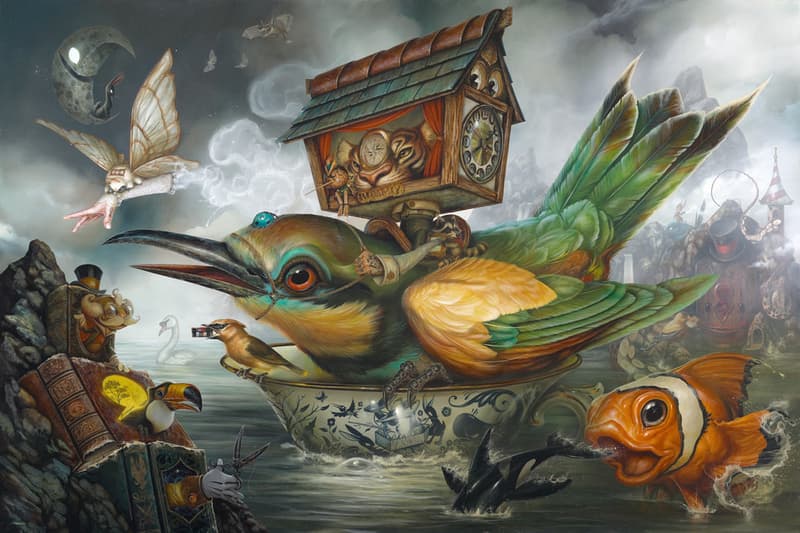 From Tony Hawk: Pro Skater 2 to The Ultimate Spiderman, Greg 'Craola' Simkins takes on many different life forms with his art. Video games, stop motion movies and large-scale murals are all within his wheelhouse, and now Simkins will have the chance to showcase his artistic talents in a new exhibition hosted by KP Projects. The show, titled "No Strings," wis a nod to the classic Pinocchio story and "acknowledges the dark origins of Carlo Collodi's original tale and the hopefully optimistic Disney version." Said Simkins of the project:
In painting this show, I found myself examining my own life and insecurities while looking at my role as a father and seeing my sons make choices and their repercussions. I feel like I am always battling becoming one of those boys who were turned into donkeys on Pleasure Island. These childhood stories, along with a brush loaded with paint have assisted me as I navigate through these paths and try to save the strings which knit me to my own conscience.
"No Strings" opens May 20.
KP Projects
170 South La Brea Ave
Los Angeles, CA 90036
United States