Big Baller Brand Accused of Stealing Logo for Lonzo Ball
Thoughts?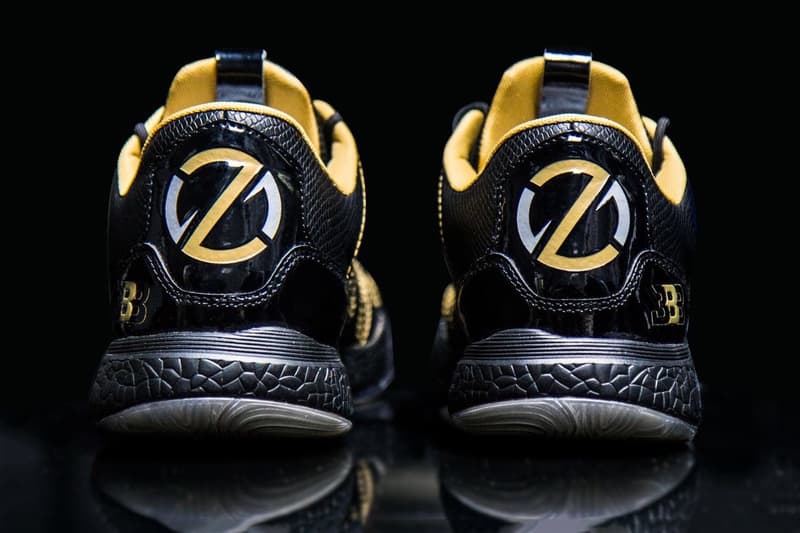 Along with the ZO2, his first signature Big Baller Brand shoe, soon-to-be NBA lottery pick Lonzo Ball also debuted a new logo on Thursday, and there's already been a ton of controversy surrounding it. Shortly after the sneakers debuted, friends and fans of Ohio State wide receivers coach Zach Smith sent out tweets accusing Big Baller Brand of stealing the logo from "Zone 6" — a nickname Smith established for his OSU's receiving corps. Though the designs are similar with its use of a rounded "Z," they are far from identical. However, Smith still feels he was ripped off though his logo is not copyrighted. Check out the tweets below and let us know your thoughts in the comments section.
Big Baller Brand was also called out recently by NBA Hall-of-Famer Shaquille O'Neal, who happens to offer up his own line of signature shoes which are notably more affordable than the ZO2s.
Why is #LonzoBallLogo ripping off @CoachZachSmith and #Zone6 ?? pic.twitter.com/1x2X20N6u3

— Chris Schaar (@Coach_Schaar) May 4, 2017
This looks awfully familiar @CoachZachSmith ?? pic.twitter.com/oA6XLNcy4G

— #Shhhhhhh (@VETTXEV) May 5, 2017
S/O to whoever turned my logo into a sleek gold and white version!! #Robbery @Lavarbigballer pic.twitter.com/2LyAoVyr3v

— Zach Smith #Zone6 (@CoachZachSmith) May 5, 2017
Gonna start my own design firm… logos for any "big time" athlete for a small fee. #Zone6

— Zach Smith #Zone6 (@CoachZachSmith) May 5, 2017
If you can't design your own logo… and cop a logo a freaking football coach designed… you're a CLOWN. ??? https://t.co/kIlvDadWWM

— Zach Smith #Zone6 (@CoachZachSmith) May 5, 2017
New Resume Title Added!!! ???? pic.twitter.com/EGIl7NymYv

— Zach Smith #Zone6 (@CoachZachSmith) May 5, 2017
What if you can't afford a logo and marketing design team?? Are you THEN, not a BIG BALLER? ? https://t.co/kIlvDadWWM

— Zach Smith #Zone6 (@CoachZachSmith) May 5, 2017
Some of us have genuine, original work to do… so I'm going to bed to catch this flight in the AM-New AVI tho… ??

??‍♂️??‍♂️??‍♂️??‍♂️

— Zach Smith #Zone6 (@CoachZachSmith) May 5, 2017