The Junction: Wayward Wheels, PWBC & the South Bank Squad
Benny Fairfax and Andrew Brophy on their new skate imprint.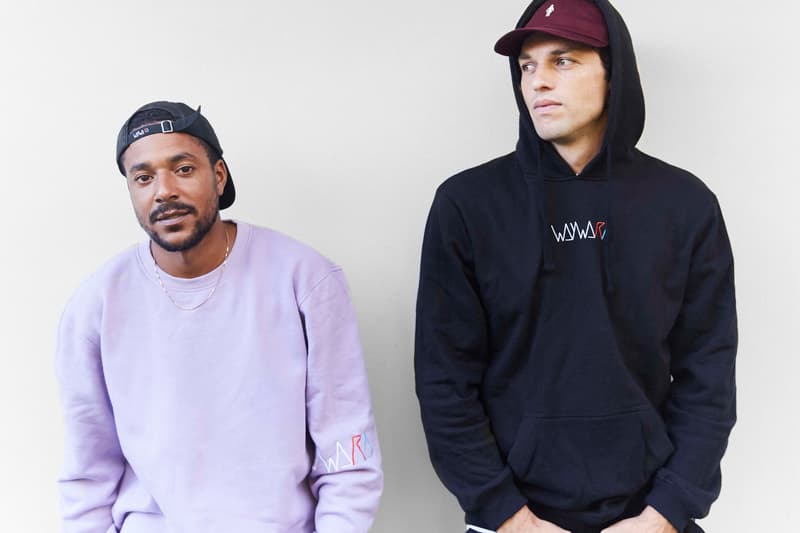 It's not uncommon for professional skaters to launch their own brands. Lucas Puig's Helas, Blondey McCoy's Thames and Jason Dill's Fucking Awesome are all immediate examples that spring to mind. While Wayward Wheels follow a similar drift, what makes the budding brand special is its inception. Founded by Benny Fairfax and Andrew Brophy, who despite hailing form separate parts of the world, became best friends (their wives are even sisters) via the schooling of London's skate institute, South Bank. The two launched Wayward Wheels to offer quality urethane wheels, in addition to follow their simple mantra of "producing gully shit for our mates."
Andrew moved from Western Australia to London when he was 18 and met British skater Benny while cutting his teeth at Palace Skateboards' stomping ground. The two quickly bonded over the "skate all day, party all night" lifestyle, before parting ways with their respective sponsors and reconnecting in LA to start Wayward Wheels.
Armed with plenty of debauchee memories, a gang of friends from The Undercroft, and skateboarding's DIY attitude, the duo started the wheels-turned-apparel brand with no real road map. Yet given both skaters' successful tenure (riding for Girl, Stereo, Cliche, adidas Skateboards, Converse Cons, and the almighty Palace), the community quickly showed support, reflective in the brand's stockists — from LA's Supreme to Amsterdam's Ben-G — and its heavy roster (from Rodrigo TX to Lucien Clark). We caught up with the Wayward skaters to learn more about how they first met, the meaning behind the brand's racing car-inspired graphics, and why Palace Skateboards's original squad PWBC will always be family.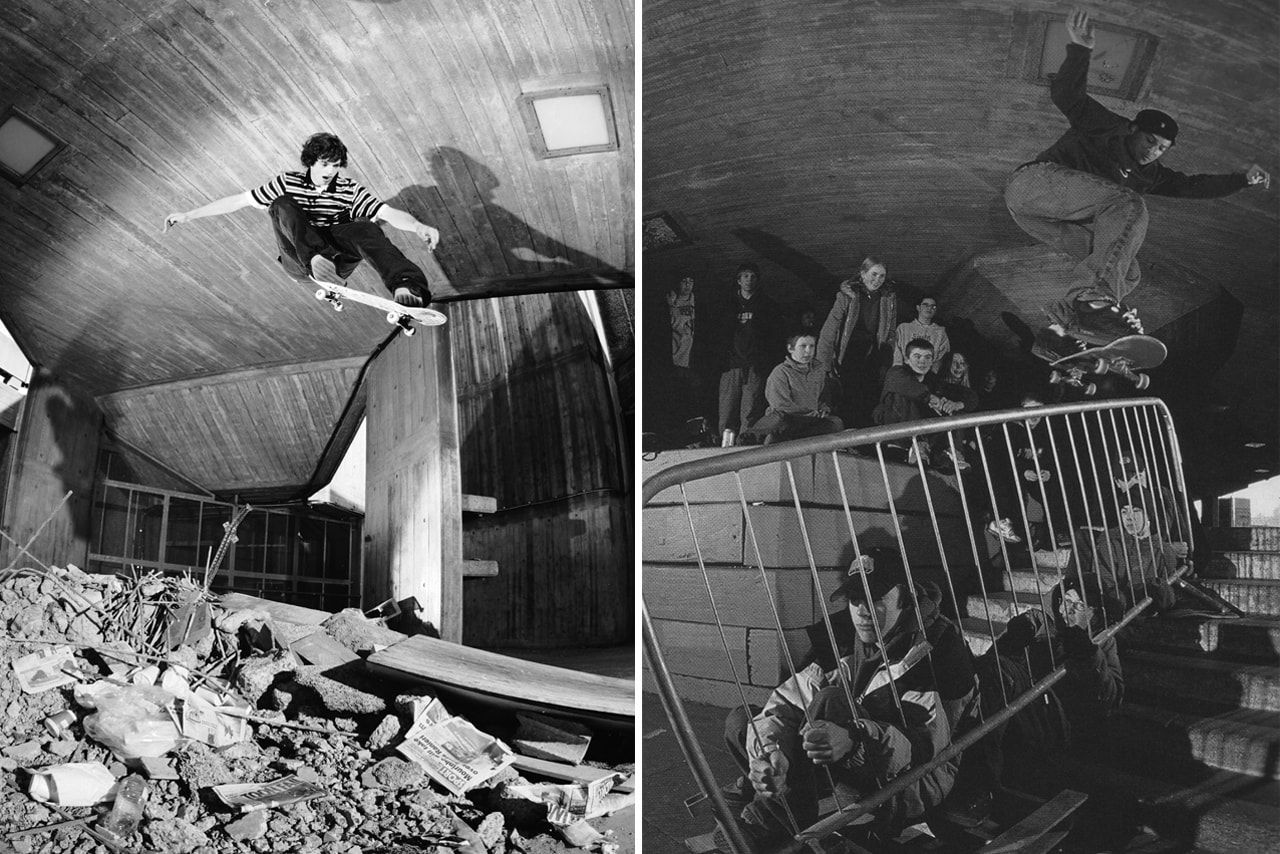 Hailing from Australia and the UK, how did you guys meet and what made you want to start a wheels brand?
Andrew Brophy: We met about 14 years ago at South Bank in London and bonded over the shared love for skateboarding and drinking free beers. I had just flown over from Australia and from a small country town called Margaret river in Western Australia, Benny was one of the first champs I met out there. What made us want to start a wheel brand? Well we both didn't have a wheel sponsor at the time but knew we wanted to start a brand up and we were all good for shoes and boards so it was kind of a natural process that led us to making a wheel brand. And it came at a time when there was not too many wheel companies out there so it was a blessing.
Benny Fairfax: It definitely all started at Southbank, I remember first meeting Broph fresh from Australia with his shell necklace on still! We were just rats around London skating Southbank and throughout the city all day everyday, selling whatever stuff we could get for free to eat and party that night and hopefully ending up at a girl's house or a somewhat comfy bit of floor space. Then do it all over again!
We then linked up a few years later in Los Angeles after we'd got hooked a little more from skating (and grown up a bit). After riding for other people's companies and not really having a say in how things are done or being able to give an opinion, we decided we should do something on our own. Having our own wheels brand means an endless supply, which is a perk! Also, all our mates have board/shoe/clothing sponsors already, so now we can get them involved.
What sets Wayward Wheels apart from other existing wheel brands?
AB: It's started by two best mates who are both still pro skaters. You know we're still in the game and have mad love for it. We make the best quality wheels and gear we can source, and we keep this gang small and tight! We want all the dudes to feel like they belong on this boat, when you get on you don't get off.
BF: Well it's run by skaters, it's just us doing whatever the fuck we want. We don't wanna cut any corners, the urethane we use is top quality and made in the USA which is expensive but it's what we like to skate. The same on the clothing side. We want to make stuff that we'd actually go out and buy, really not trying to take ourselves too seriously either, it ain't a catwalk.
1 of 3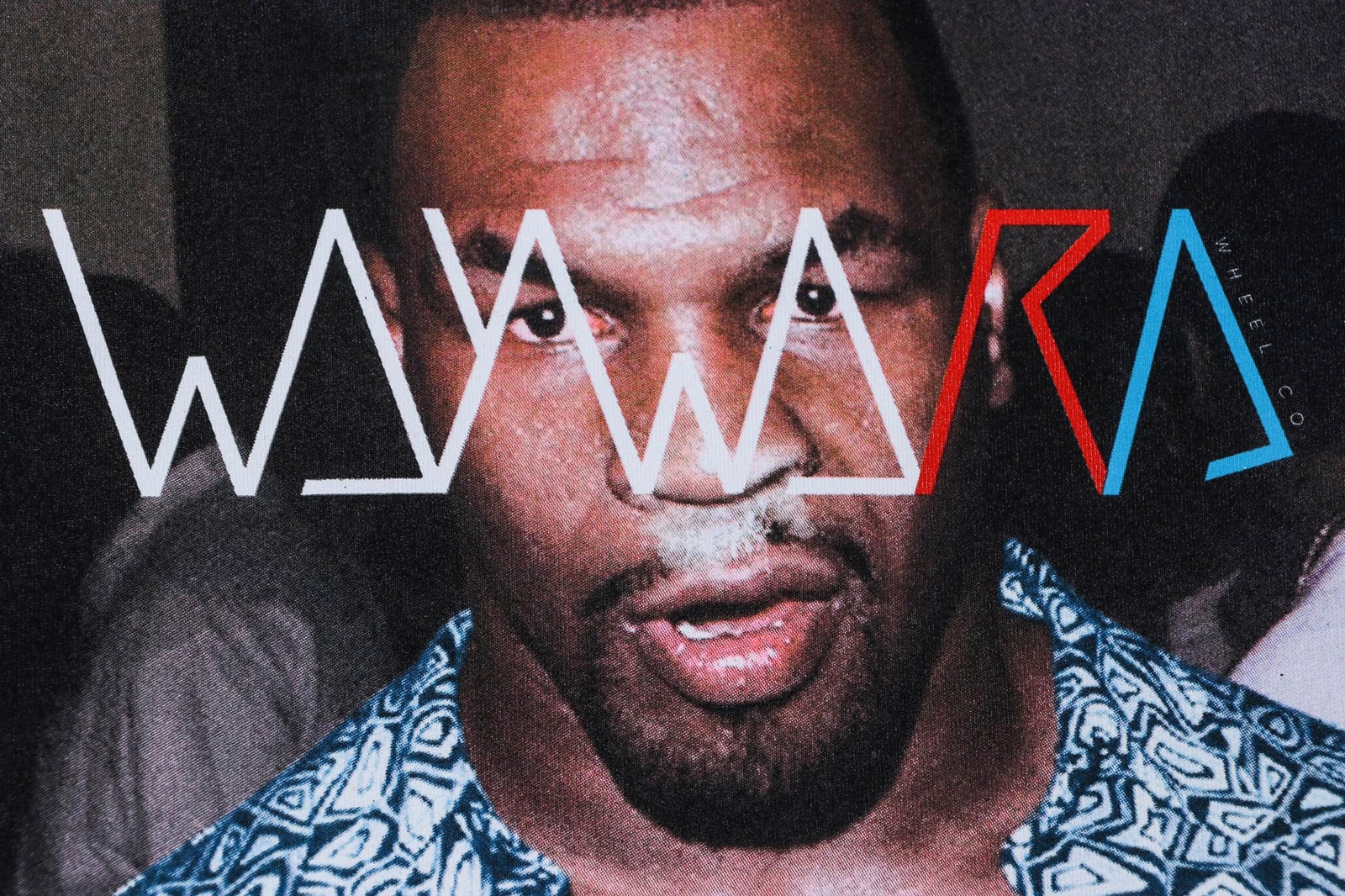 2 of 3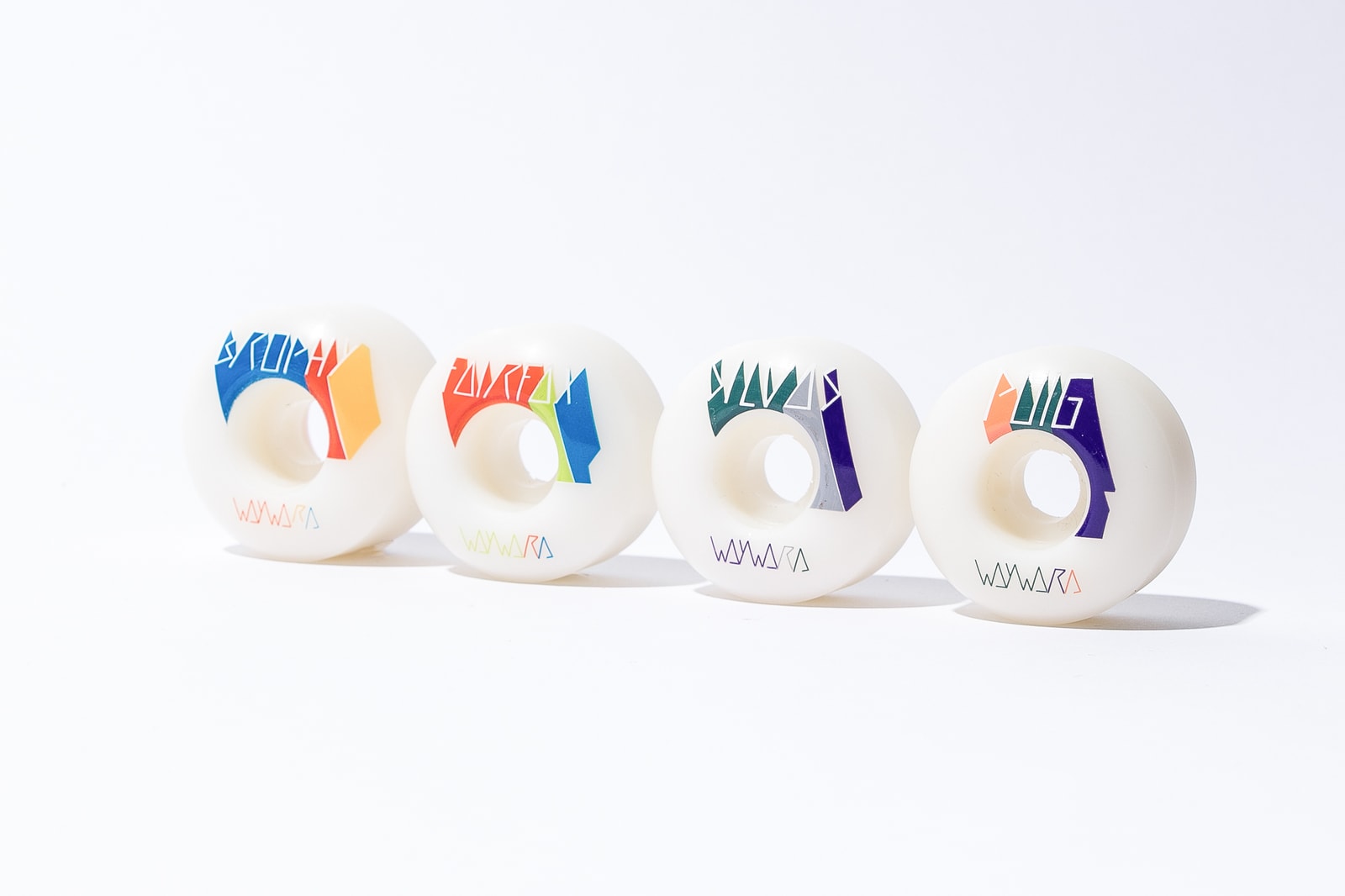 3 of 3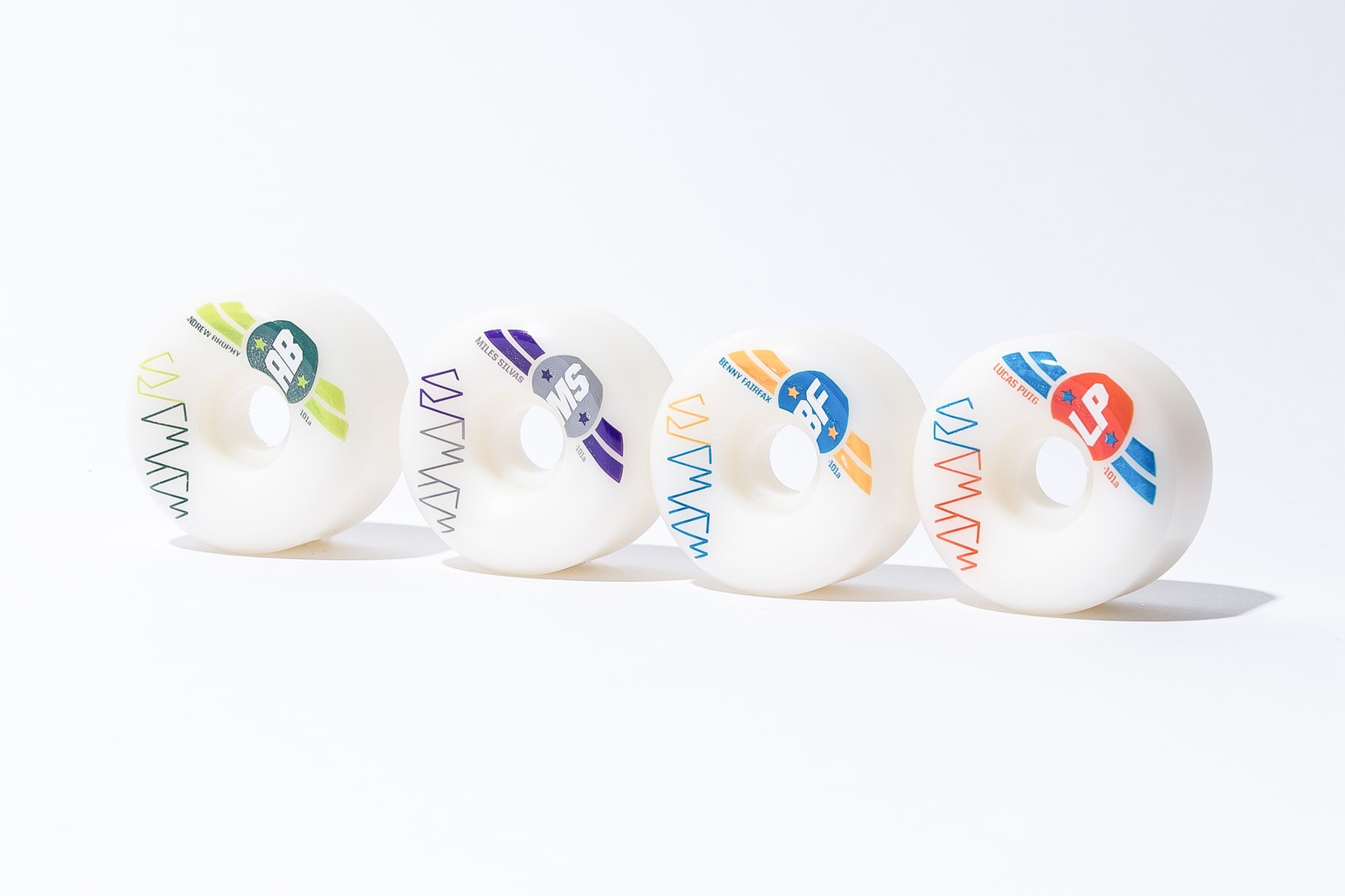 With Benny riding for Palace and Andrew having cut his teeth with the Southbank crew, what's the relationship between PWBC and Wayward Wheels?
AB: Benny and I were cut from the same cloth and same crew; I found my true love for skateboarding in London with all the PWBC gang mashing all over the city, especially at South Bank. That was my day in, day out, no matter how bad the hangover was. PWBC is tattooed on my chest, that's family.
BF: That's just where we came from, we all grew up skating together. We're family. I wouldn't have it any other way, we're lucky that we're part of something together and we're so close. A lot of people don't have that luxury I suppose.
Can you explain a bit about the inspiration behind the graphics and designs on the most recent drop?
AB: I pulled inspiration from my past when I used to rage! I grew up partying, then skate the hangover off. Whether it's a coked up Mike Tyson or some girls getting wild, there will be some ideas taken from my party days. I'm also a big fan of car racing and the graphics from the sport's yesteryears. Clean lines, nice logos and good colors are reminiscent of that. My father-in-law races a 1968 Pontiac Firebird so I'm always checking out old cars, colorways that they use on them, and logos from the '80s.
BF: It's all pretty DIY to be honest, neither of us are too savvy on graphic design but we know what we like so we have friends that help us bring those ideas to life.
South Bank was my day in, day out, no matter how bad the hangover was. PWBC is tattooed on my chest, that's family.
Can you tell us a bit about the design process behind the Wayward Wheels logo?
AB: The logo was just the way I wrote "Wayward" since day one, the letters all seem to fit perfect in one line without taking the pen off the paper except to put the dash in the "A's" and the "Y."
The red and blue Pantone-colored "RD" pulled cues from car racing.
To accompany the wheels, tees and caps are also available. Why is it important for the brand to also have an apparel line?
AB: For me, I was stoked just to be able to have the chance to produce clothing. With the opportunity, I wanted to make sure we focused on quality and production. With the cut & sew part of the program, Benny and I focus on making sure everything is perfect from the cloth, zippers, tags, logos and embroidery.
BF: I think it all comes from us wanting to wear stuff we're hyped on and make gully shit for the team.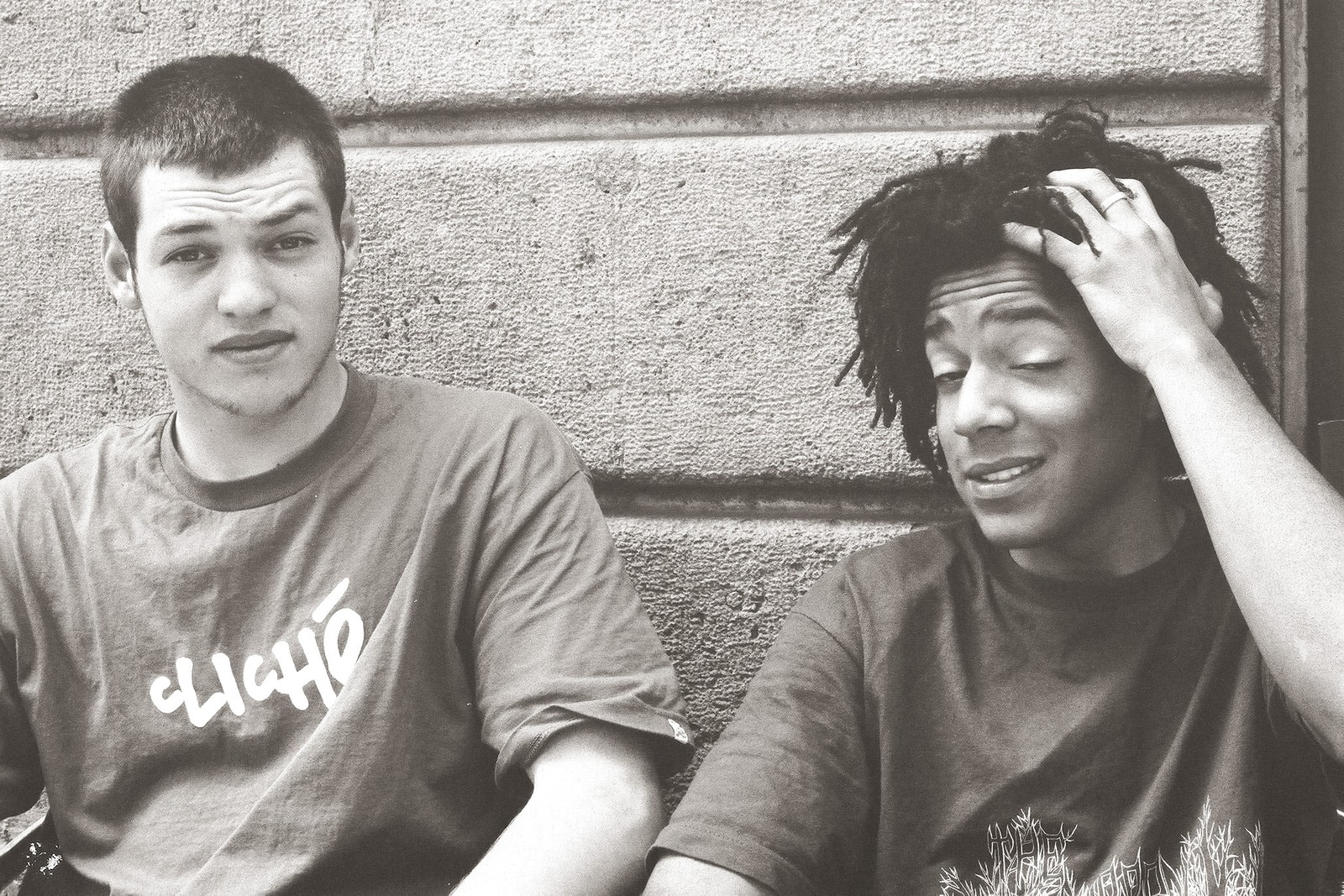 Who's currently on the Wayward Wheels team? 
AB: Diego Najera, Luca Puig, Miles Silvas, Rodrigo TX, Lucien Clark, Tyler Bledsoe, Tom Snape, Casper Brooker, Christian Maalouf, and of course myself and Benny.
BF: We're about to announce a new pro that's the most OG in the game, people are going to lose their shit.
Where is the brand currently stocked? Would you be able to expand on how you got picked up by Supreme?
All our soft goods are being kept selective but the wheels are available at all the finer skateshops worldwide.
There is the full line at The Garbstore LA, Ben-G , Caliroots, Arrow and Beast, Decade, Parliament, Consortium, Slam City Skates and some more top tier locations also.
The LA location is in my old hood, so all the boys at that shop are my close friends from years back and I held down the bench out front hard.
They just backed the boys and hooked it up. Skateboarding is tight like that, it's a family.
BF: Broph's been friends with those guys for a long time, he used to live across the road from Supreme LA.