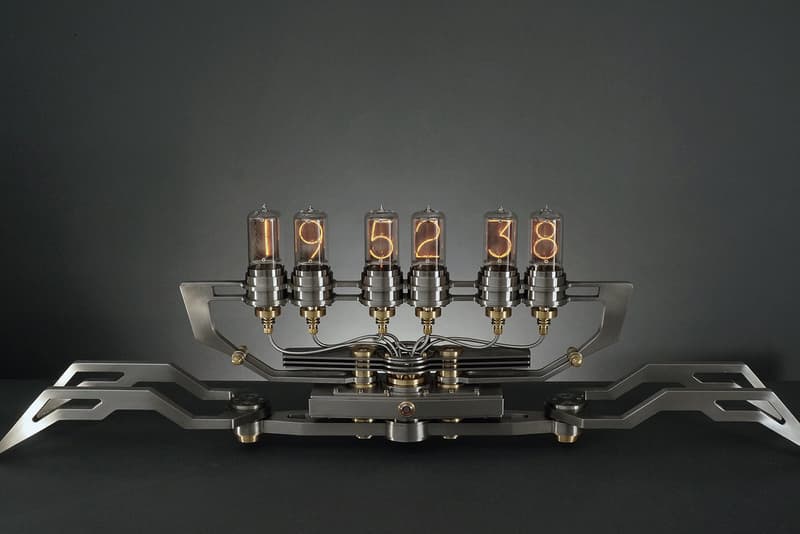 1 of 4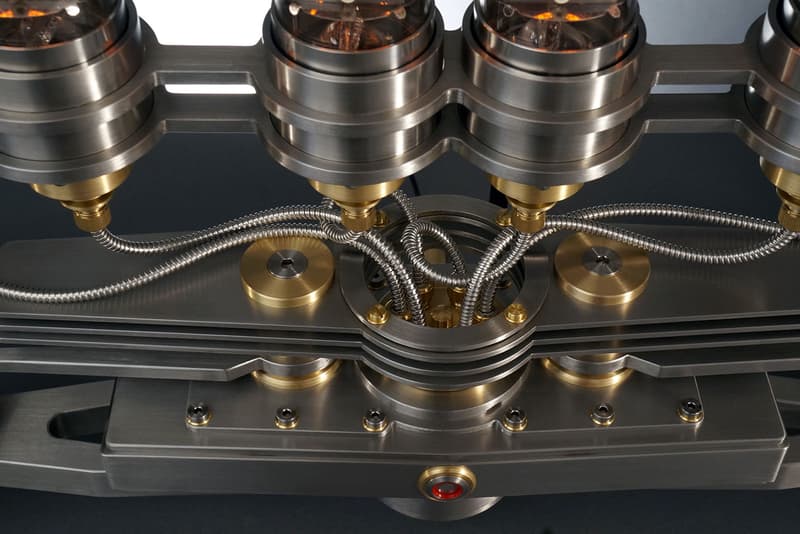 2 of 4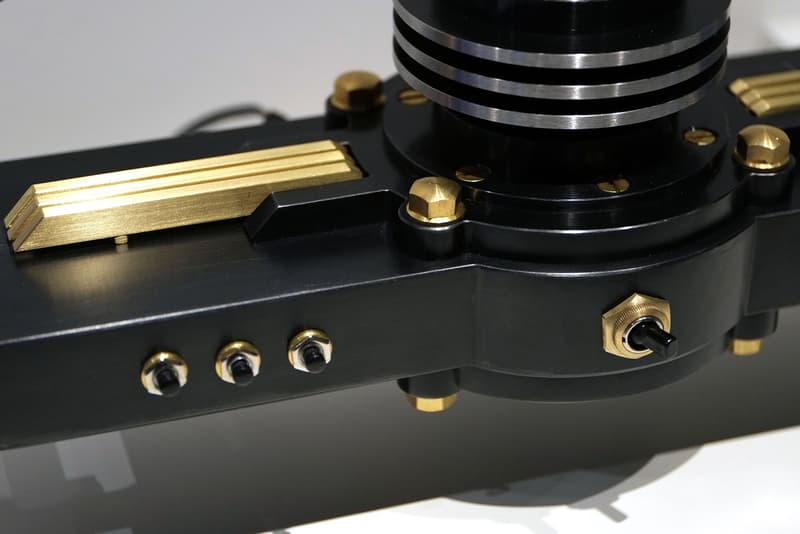 3 of 4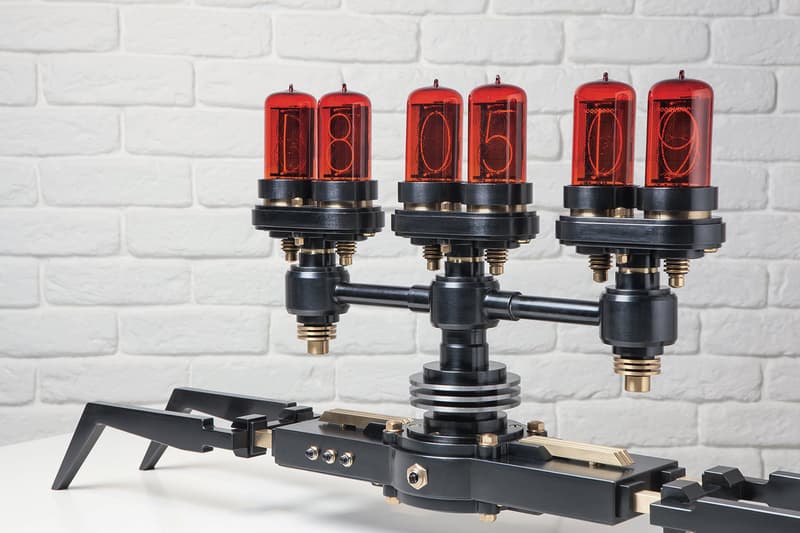 4 of 4
The Nixie Machine II Is a $30,000 USD Clock That's Based on 1950s Technology
This retro product has a unique way of telling time.
---
If you're familiar with the M.A.D Gallery, you'll know the weird and unusual contraptions featured in the exhibit. One of them is the Nixie Machine, an unorthodox clock that looks more like a set of birthday candles resting on top of a giant metal spider. Based on technology from the 1950s, the Nixie Clock was originally crafted by Alberto Schileo, who found hundreds of old Z568M Nixie tubes in an old Soviet warehouse. Schileo then contacted German designer Frank Buchwald and the two began production on the first Nixie clock. The product was completed in 2015.
Now, the second rendition of the Nixie Machine will be brought right into the future with a 1.2-meter-long frame made out of steel and brass. The frame will hold six Nixie tubes that will be used to display time, down to the second. The tubes will be connected through a series of cables that snake down the frame of the machine. On top of this, the tubes used this time around won't be 50 years old. Czech engineer Dalibor Farny has crafted six brand new Nixie tubes just for the machine. As part of bringing the device to life, the new Nixie Machine will have a built-in Wi-Fi controller that will allow the clock to set the correct time itself rather than doing to manually. There are also custom settings that allow the machine's setting to be changed remotely from a computer or a smartphone.
Originally created by MB&F founder Max Büsser, all three M.A.D Gallery locations in Geneva, Taipei and Dubai will have the Nixie Machine II in stock for a whopping $30,000 USD. Also be sure to check out the Retro Robot exhibit at the M.A.D. Gallery in Geneva.