The IKEA Obsession Continues With the FRAKTA Bag-Constructed Balenciaga Speed Trainer
Another IKEA bag becomes a wearable item.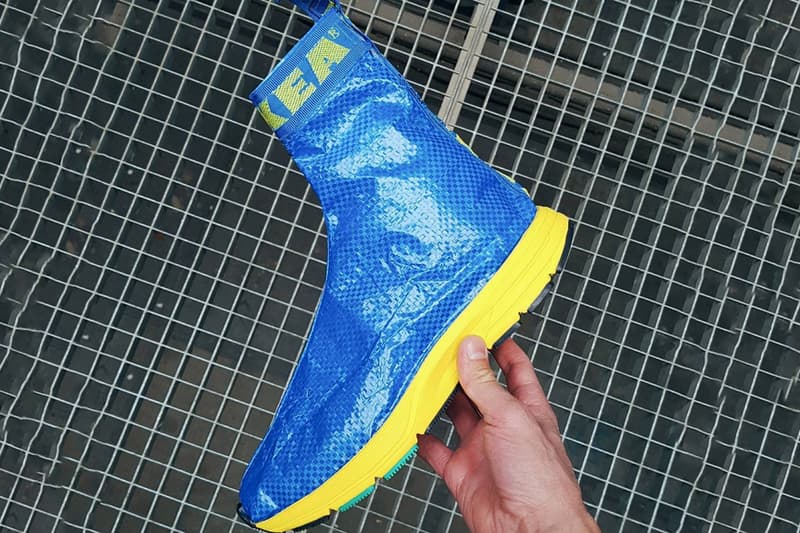 Fashion's IKEA inspirations are on a roll and here we have a new creation by way of footwear. Design collective Studio Hagel, thought it would be a great idea to turn one of the Swedish furniture giant's beloved FRAKTA tote into a sneaker. However, not just any type of shoes but a unique rendition of the popular Balenciaga Speed Trainer. The result is a clear reminder that the tote bag it's made from can be turned into pretty much any wearable item as long as it's designed properly.
For Balenciaga's IKEA-inspired tote bag, take a look here and see Pleasures and Chinatown Market's FRAKTA-made cap here.