Tyler, the Creator Wrote the Theme Song for Bill Nye's New Netflix Show
The two show their chemistry in a preview video.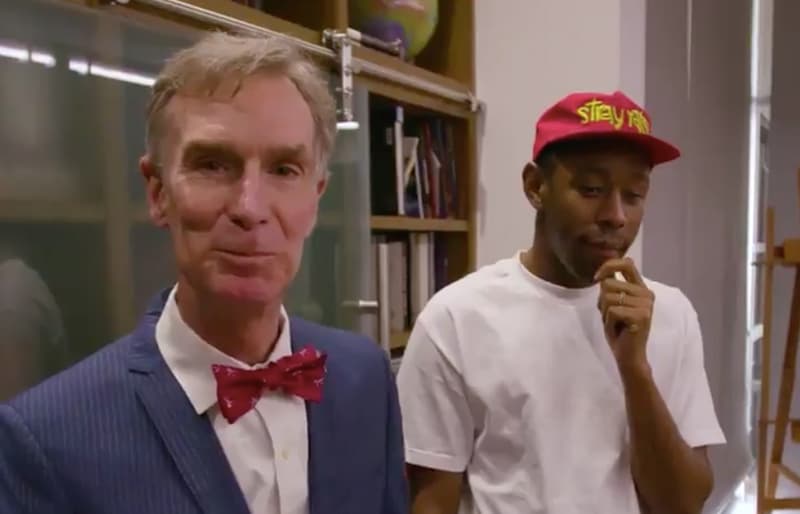 Bill Nye the Science Guy is coming back to our screens with a new Netflix series titled Bill Nye Saves The World. For the theme song of the new show, Bill Nye enlisted American rapper Tyler, the Creator, who discusses the inspiration from the original Bill Nye the Science Guy theme song in a video below. "Yeah the first one is really sick," Tyler says, "I love the fast pacedness of it. You take out that snare, it could be a house song."
As to why Bill Nye opted for Tyler to handle the new theme song, The Science Guy said: "He's the man. He's got the beat," as the two share a heartwarming embrace.
Bill Nye Save The World arrives on April 21 on Netflix.
In case you missed it, Tyler, the Creator linked up with Frank Ocean and JAY Z on a new song called "Biking."
Loved the original @BillNye The Science Guy theme song? Get ready for @TylerTheCreator's fresh new take for #BillNyeSavestheWorld. pic.twitter.com/cF2qZncPi5

— Bill Nye on Netflix (@BillNyeSaves) April 15, 2017