Nabisco Taps Dunkin' Donuts for Its Latest Limited Edition Oreos
Mocha-flavored Oreos are on the way.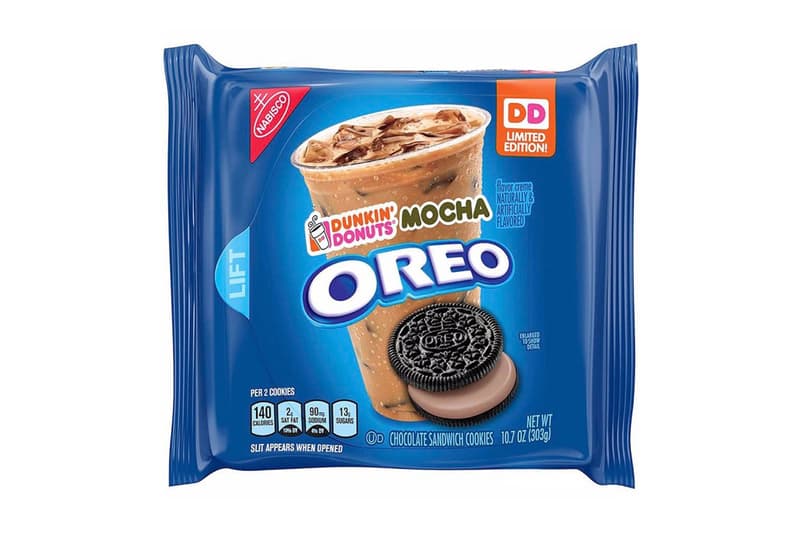 For its latest limited edition Oreo flavor, Nabisco is joining forces with none other than Dunkin' Donuts. The result? Dunkin' Donuts Mocha-flavored Oreos. A nod to one of the most popular items on the Dunkin' menu, the drop follows the likes of apple pie, candy corn, and Swedish Fish-flavored Oreos in recent months.
Expect the mocha-flavored cookie sandwiches to hit shelves soon for a limited time.