A Delicate Balancing Act: Kris Van Assche on Integrating a New Wave Spirit Into Dior Homme
KVA opens up about his boundary-pushing vision for Dior's menswear line.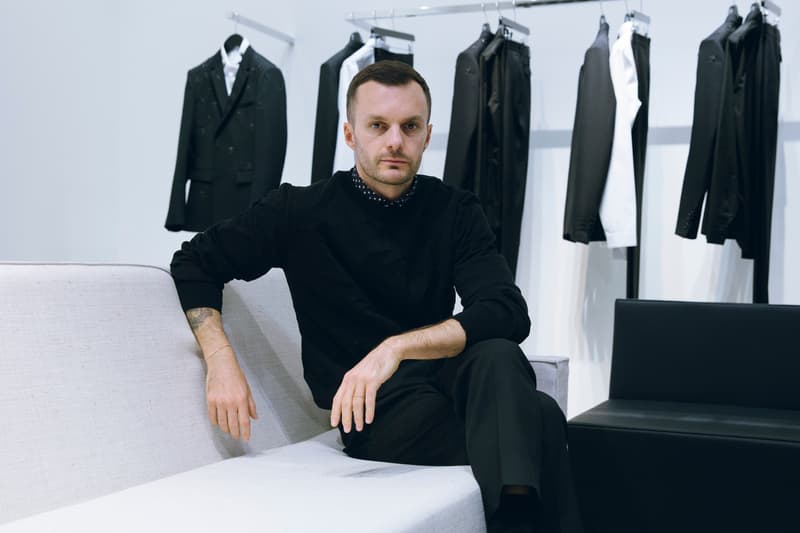 1 of 13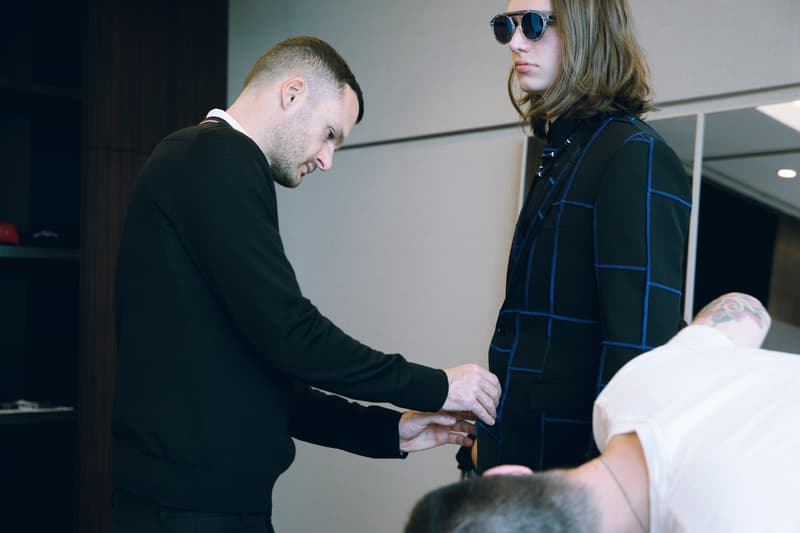 2 of 13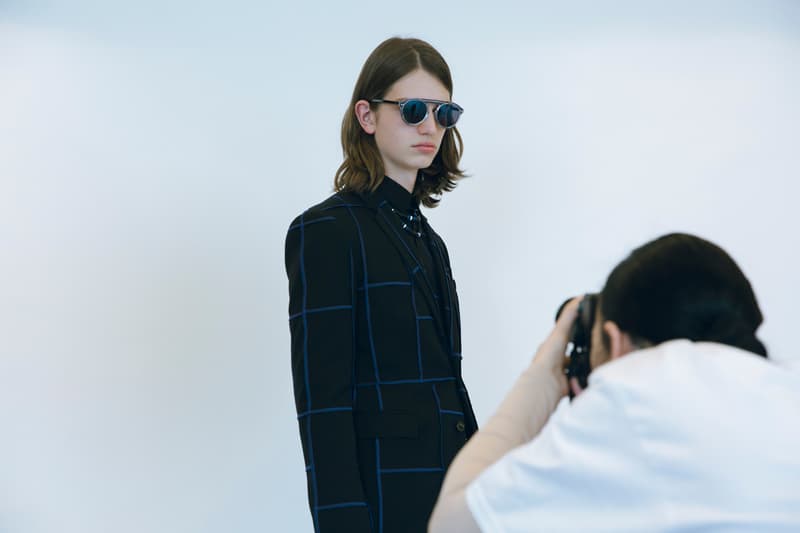 3 of 13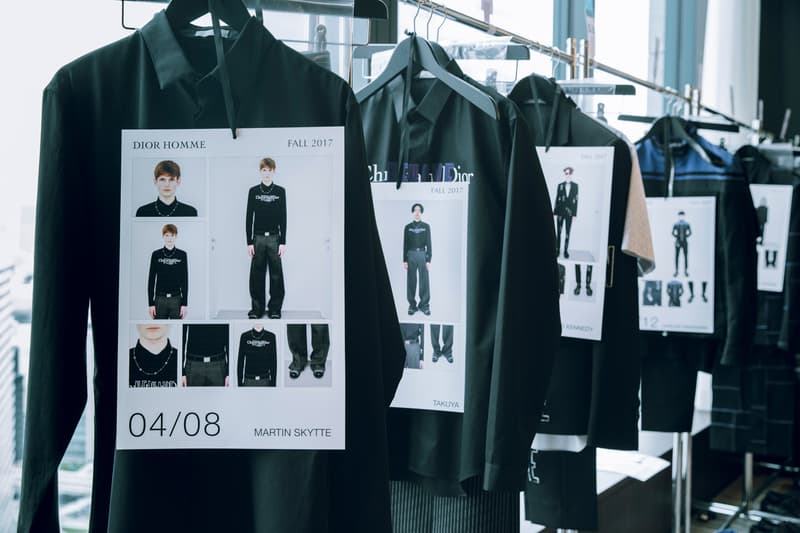 4 of 13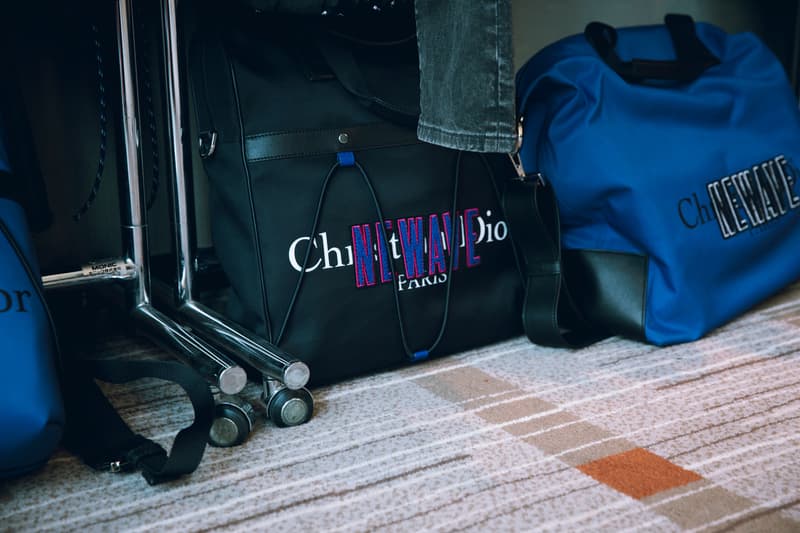 5 of 13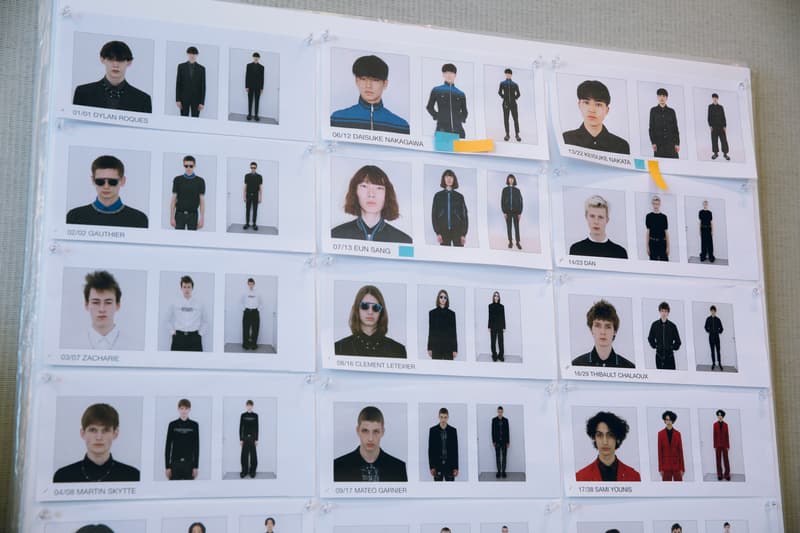 6 of 13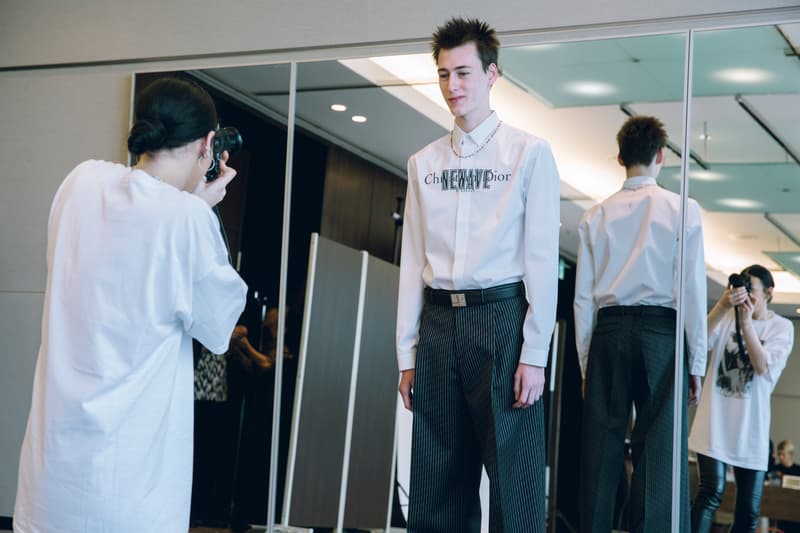 7 of 13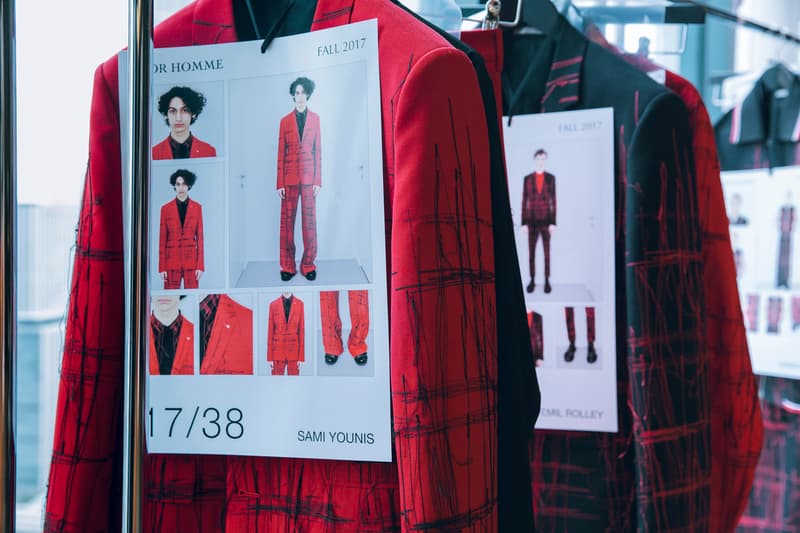 8 of 13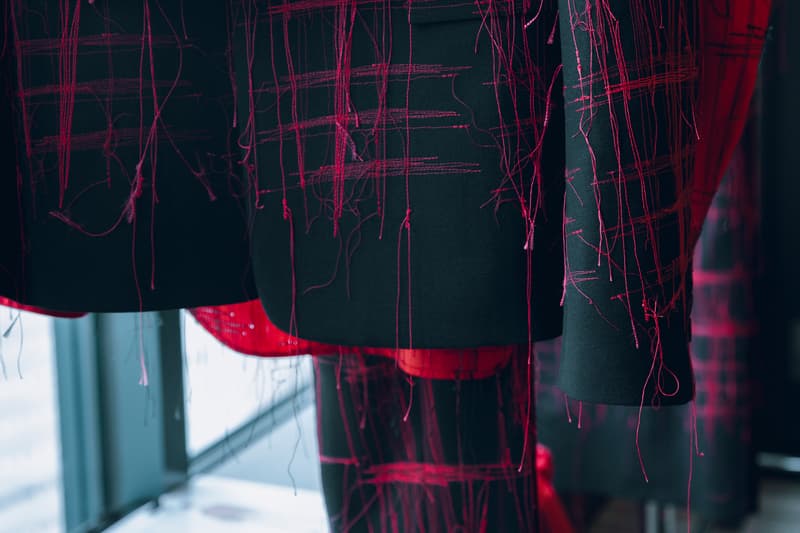 9 of 13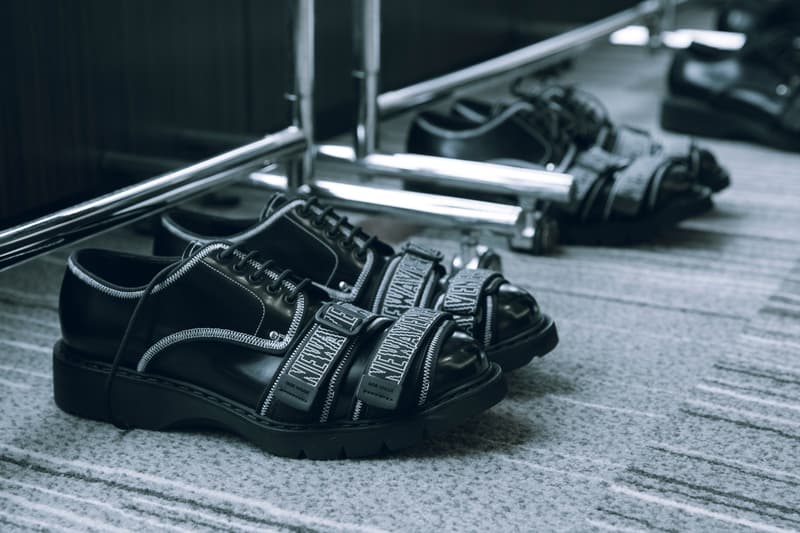 10 of 13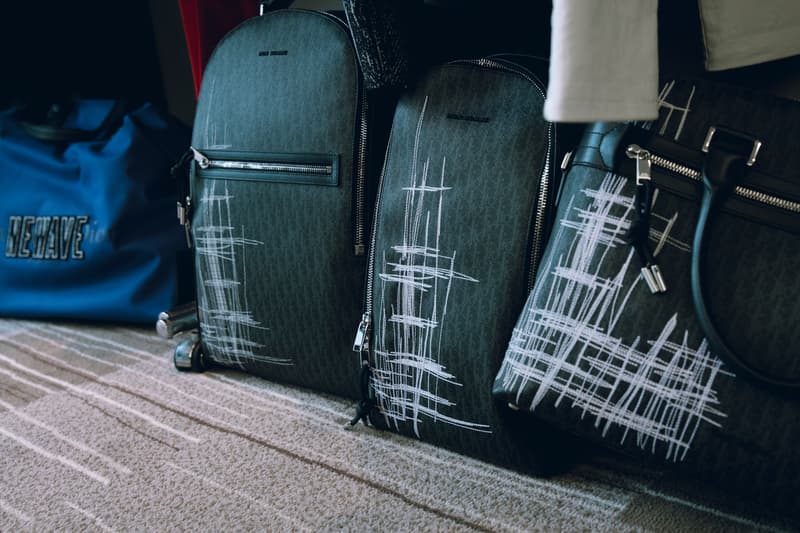 11 of 13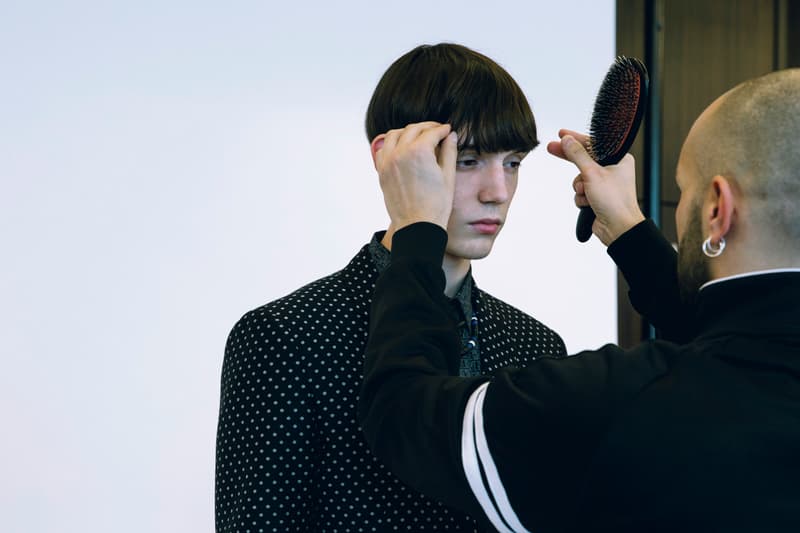 12 of 13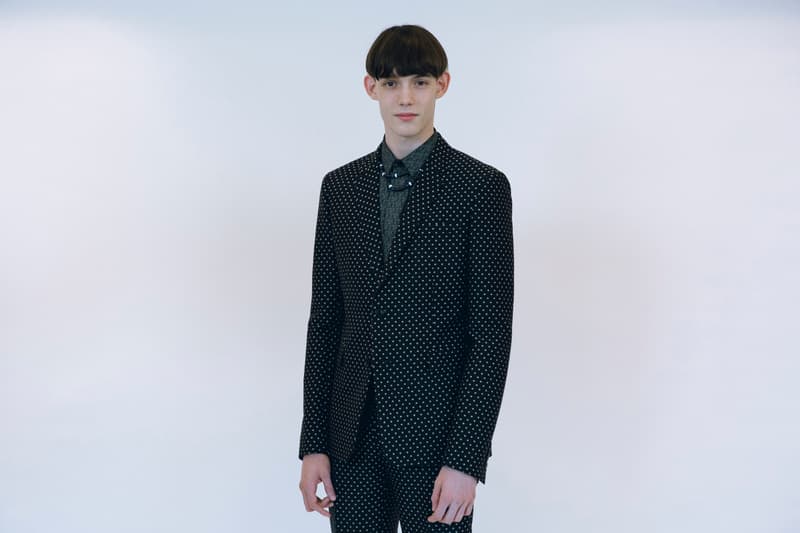 13 of 13
10 years after Kris Van Assche's association with Dior first began, it's become clear for everyone to see that the label's menswear line is undergoing a constant evolution. The Belgian designer's reluctance to settle is in part a reflection of his own desire to "disorient people," but also the state in which today's increasingly borderless fashion landscape finds itself in. This makes it more or less the perfect time for a technically and culturally astute designer of KVA's caliber to be at the creative helm of a storied luxury label. While the feminine institution still draws much of the attention in the greater scheme of things, never before has the younger brother's future looked brighter, more bold and unpredictable. But with all his far-reaching sources of inspiration and creativity, Van Assche still bears the great responsibility of carrying the weight of the Dior name on his shoulders. After all the closure of his eponymous label in 2015 signalled that his energy would have to be channelled within the confines of label's great traditions. The sole way to achieve this was through balance. Nowhere is this theme more evident in Van Assche's constant reimagining of the traditional black suit, which is after all, as the designer put it himself, "the essence of the brand."
To gain a better understanding of his ever-changing mood board, intriguing campaign choices and the importance of balance, we caught up with the 40-year-old at Dior's recent anniversary festivities in Tokyo, which included the grand opening of a stunning four-floor space in Ginza Six.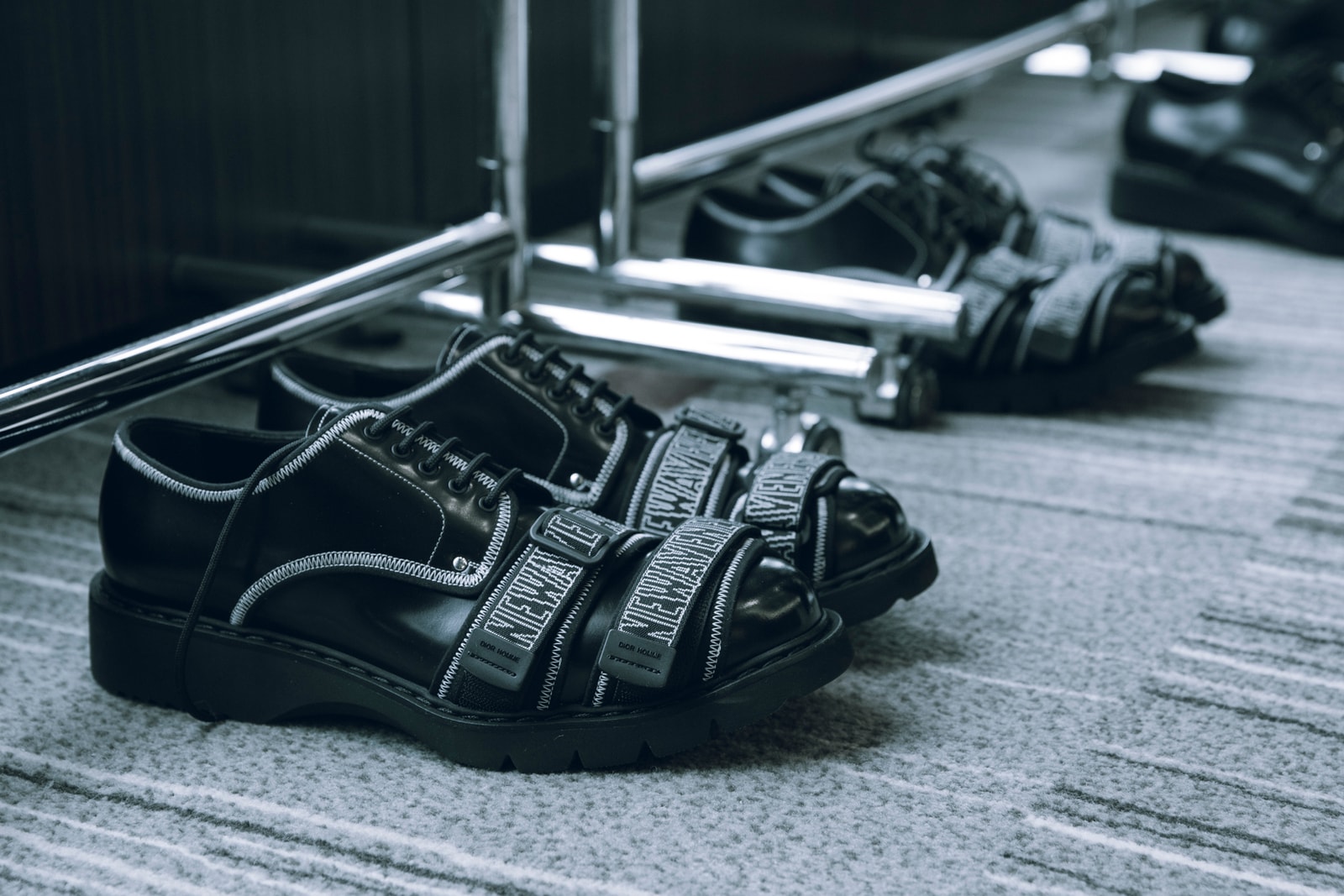 Dior is turning 70 years old this year. You have been part of the brand's story for 10 of them. How has the label changed since you joined?
Well it's grown a lot, if you look at the size of this store you kind of get an idea. I'm very fond of this store because it's such a good environment to see the scale of what we now offer now as a brand. There is of course the traditional tailoring, there is the know-how, the sartorial side of things, but also a wide range of fashion and accessories. To be able to show both, which is very important because that is exactly what Dior is. It's tailoring, it's traditional and fashion. I think the way things grew is obviously the biggest change.
What kind of lasting impact do you hope to have on the fashion house?
I don't think like that, I only think as far as my next collection and it's about keeping people interested, keeping people excited about the brand. I mean that's the only thing I worry about. I'm not so much of a revolutionary that wants to put a stamp on things immediately. My work is much more about the evolution and about consistency. So I feel like at the end there is now a very recognizable silhouette and ever since I put my own label on hold there is even more Kris Van Assche in Dior so it became even more obvious now. I don't really worry about the heritage, I only worry about next season.
You are quite involved in Dior Homme's social media accounts. What are some of your favourite Instagram accounts to follow and why?
Honestly, I use Instagram really to give some depth and some extra information about the work. I'm not the one to make selfies at three in the morning dancing on the table, which is of course what I do every night, but I don't feel like they would add anything to the creative process or creative understanding. For me it's very much about also being able to choose within this world of information. Everybody can be a journalist now, everybody can have an opinion, everybody can write a good or a bad article, anybody can post about anything and photograph about anything. It was also a way for me to highlight what I think is the right image of Dior, what I actually like within all that information, and what I think is the good article and right information. For those who want to know what I think of all this, they get a pretty clear idea on my Instagram. Apart from that I don't really have the time or the interest on being on that much than that. It's just about giving my view on things.
Technology is becoming increasingly intertwined with fashion in terms of marketing, presentation and even sometimes the clothing themselves. Do you ever see Dior Homme incorporating technology into garments? If so what would the ideal fusion be?
As I said, I'm not thinking any further than next season. I can officially confirm that there will be no technology in the next season show. But I mean who knows? Fabrics are becoming much more intelligent. There are so much more interesting fabrics to-date than there were 10 years ago so of course fashion is moving forward and of course we can go much further with sneakers and accessories and the sportswear that we do. There's so much that we've learned in 10 years, so who knows? I don't think it's so much linked with the identity of the brand to be high-tech. That's not really what we're about. But who knows?
Dior Homme works with plenty of influential figures in today's landscape, spanning the worlds of music, entertainment and even sports. What do you look for in an ambassador when trying to find a new face for a campaign?
Well what is important is that it's not just an ambassador who could fit any brand. There should a real link. When we asked to photograph Larry Clark for a campaign it was because my mood board was full of pictures of his movies and books, and we were thinking maybe it was a good idea to shoot one of these guys. Then 30 seconds later I said why don't we actually shoot the creator himself? So that's how things grow. When we asked Rocky to be part of the campaign, he'd been coming to my shows for many seasons and we'd had a real relationship going on. I've had the most amazing fashion conversations with Rocky that nobody can imagine. He had such a good understanding of my work that all at once it made total sense to make him an ambassador. It's true for all the people. I mean Boy George, such a good example. Now everybody is talking about androgyny and genderless fashion shows but 20, 25 years ago he was this figure when I was a kid. [When] I was questioning life and questioning rules and questioning whatever I was meant to be or to become, he was there and he was a person defending freedom of speech and freedom of expression. I felt like hey, hello, this happened 20 years ago what are you guys talking about? There is always a very personal relationship to the people we like to work with.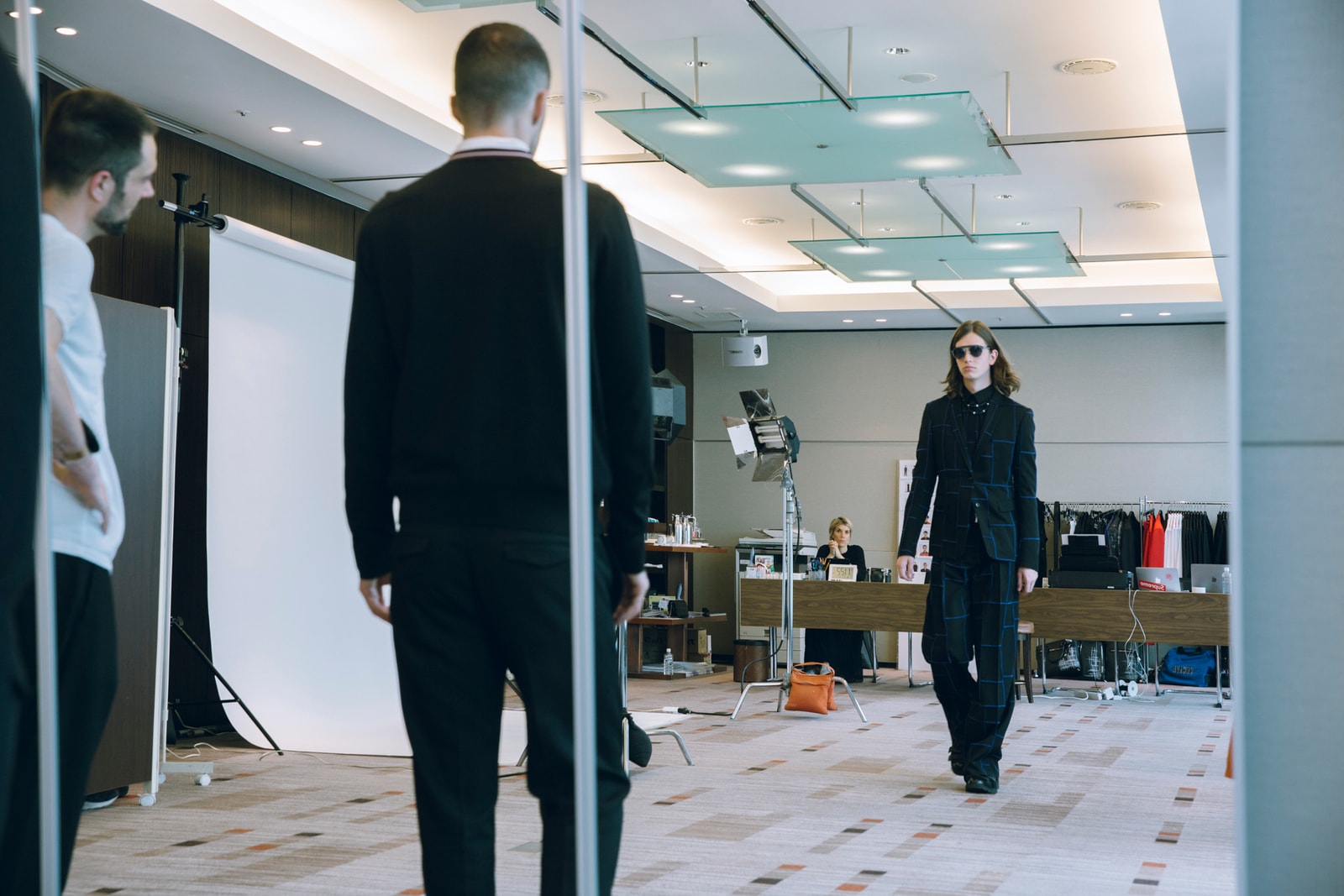 What challenges do you find when integrating you own vision into the Dior Homme line?
For me Dior is about balance. Even Mr. Dior himself was about balance. Mr. Dior himself was so much about contrast too. It was about [being] very structured on the inside but very fluid on the outside, or very feminine as in shape but very masculine in its fabric. Mr. Dior was very much about contrast and I am too. If I'm getting my inspiration from new wave music then I'll want sportswear elements. If it's about dark, romantic music then again I will put skaters in there. I always look for strong contrasts because it takes things out of their too literal context and it gives new perspective and it gives new fashion. If it would only be about '80s music, then it would become too literal. It would become basically theatre or nostalgic which I don't really want to do. So it's about contrast and it's about keeping the balance right. I don't really question how far can I go, how much can I put of myself in the show because there is basically no limit. It just needs to be right for the brand.
You have continuously reinterpreted the traditional black suit in various forms and materials under Dior Homme. What is it about the silhouette that makes it so intriguing to reinvent?
Well it's basically what Dior Homme's DNA is about. It is a black tailored suit and it's my role and my pleasure to keep it accurate. The last January show was about these sporty skater pants and a very tailored black jacket, which made for a totally new take on things. I've done a lot of jogging trousers in the same wools as the tailored jacket. Reinventing the black suit, always for the new generations, is the essence of the brand. Starting from that we have a lot of fashion and a lot of sportswear or a lot of traditional tailoring, but the central piece is a contemporary suit.
You recently tapped Toru Kamei for a collaboration. How did that come about and what was it about Kamei-san's works that stood out to you?
It happened through the most natural process. I've always been very much about flowers, Mr. Dior has always been very much about flowers, but it was within this music environment that I was working on we were doing a lot of research on new wave and gothic music. And so I asked my team to do research on gothic-meets-flowers, and of course you get skulls and flowers so the second after you end up with Guns-N-Roses. But we pushed it way further and we kept on searching and searching to find this poetry element within skulls, the dark romantic side of that. So we came across Toru Kamei's work and it made so much sense because it was literally about flowers and skulls and gothic flowers. We contacted him and that's how things got started. It really happened through the creative process of building a mood board. I mean that's what was very interesting is that he actually had worked around two of my contrasting ideas for a show so that's when it makes sense. When you feel like you can reach out to somebody who has already questioned what you are questioning then that can be interesting.
In addition to the aforementioned collaboration, you previously turned to personal style cues such as skateboarding and punk aesthetics as well. What is it about those two themes that make them so intriguing to you?
It's about keeping things accurate. I mean of course I get all romantic when I was 18 and when I was going to new wave clubs, and new wave brings back bittersweet memories, so there is something very nice about it. But it also needs to stay very much about today. Again the contrast between those two worlds is very interesting. When I was a young kid you were obliged to choose. You were either a new wave kid or you were a house kid. We didn't have the same look, obviously we didn't listen to the same music, we wouldn't even hang out together. And I kind of enjoying now cherry picking from different boxes and constructing that, because it makes for a new look. Guys, and even men, tend to like codes. Either you're part of a sports club or biker club or a banker club or a music group, but guys tend to always like to fit in some sort of uniform within codes and I think my role in fashion, and what I actually have the most fun with, is by mixing all that. To disorient people but to make them reflect on those codes again.