Kendrick Lamar's 'DAMN.' Album Cover Art Explained by Designer
A soon-to-be iconic album?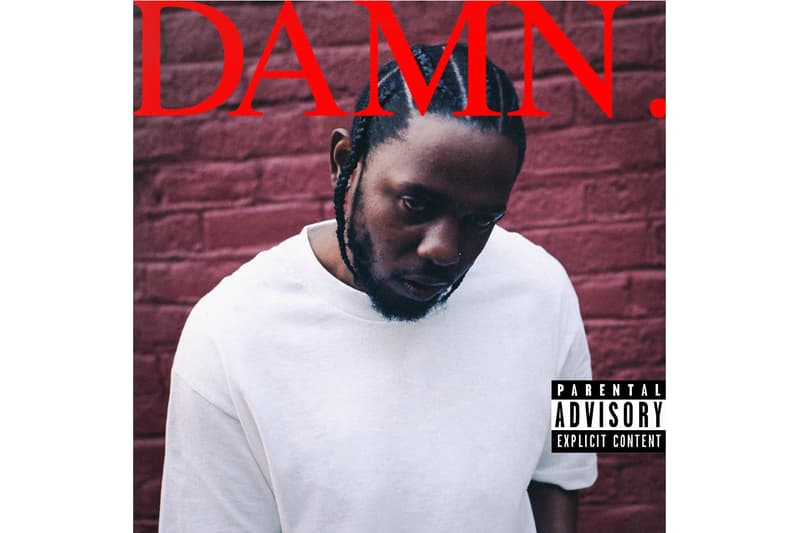 Kendrick Lamar revealed the cover art for his out-of-the-blue surprise album DAMN. earlier this week. And as soon as it hit the web, memes surfaced and discussions began. Now the artist behind the cover art of DAMN. Vlad Sepetov, speaks out on the soon to be iconic cover. Taking to Twitter, the frequent TDE collaborator made it clear his intentions were to make something "loud and abrasive." Sepetov was one of the minds behind the artwork of Lamar's last album To Pimp a Butterfly. Check out his tweets below.
DAMN. is set to drop worldwide on Thursday, April 13. It will include Lamar's recent single "HUMBLE." as well as features from Rihanna and KAYTRANADA.
already seeing a lot of discussion about the cover. and i'm really excited about it. it's interesting to see people talk about "bad" design.

— Vlad Sepetov (@VSepetov) April 11, 2017
but i'm incredibly proud of this cover. i sort of bucked a lot of what my teachers taught me. i wanted to make something loud and abrasive.

— Vlad Sepetov (@VSepetov) April 11, 2017
and maybe some won't see that, but i'm glad that dave and dot saw the value in making something that didn't fit the mold.

— Vlad Sepetov (@VSepetov) April 11, 2017
just given the bare bones we fleshed something out that has a lot of people talking. it's not uber political like tpab but it has energy imo

— Vlad Sepetov (@VSepetov) April 11, 2017