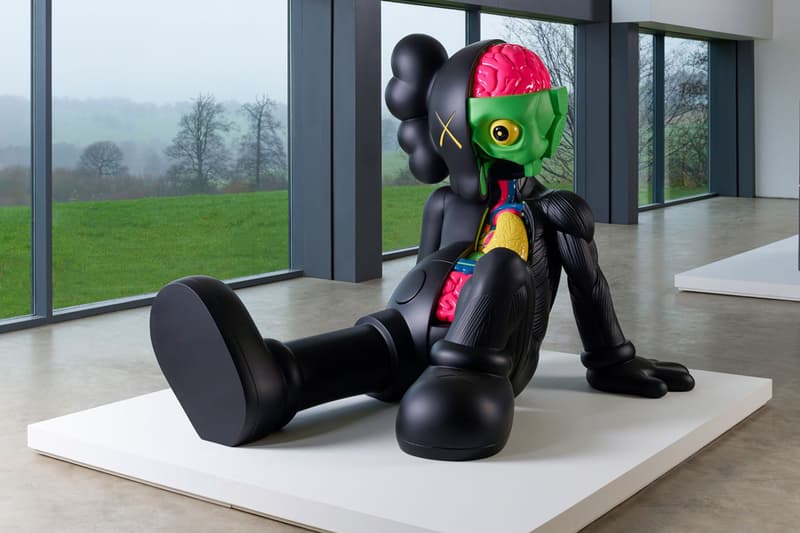 The Top Art Exhibitions From Around the World You Should Check Out Now
Featuring KAWS, Yayoi Kasuma, Damien Hirst and more.
---
It's hard to keep up with the global art scene, especially with its ever-changing nature and the incredibly diverse gamut of offerings. To save you the trouble, we rounded out five major art exhibitions created by artists of equal caliber. From KAWS's widely-popular "Where The End Starts" showcase in Shanghai to Damien Hirst's unexpected "Treasures from the Wreck of the Unbelievable" in Venice, check out our favorite artist highlights of the week.
KAWS: "Where The End Starts" — Shanghai, China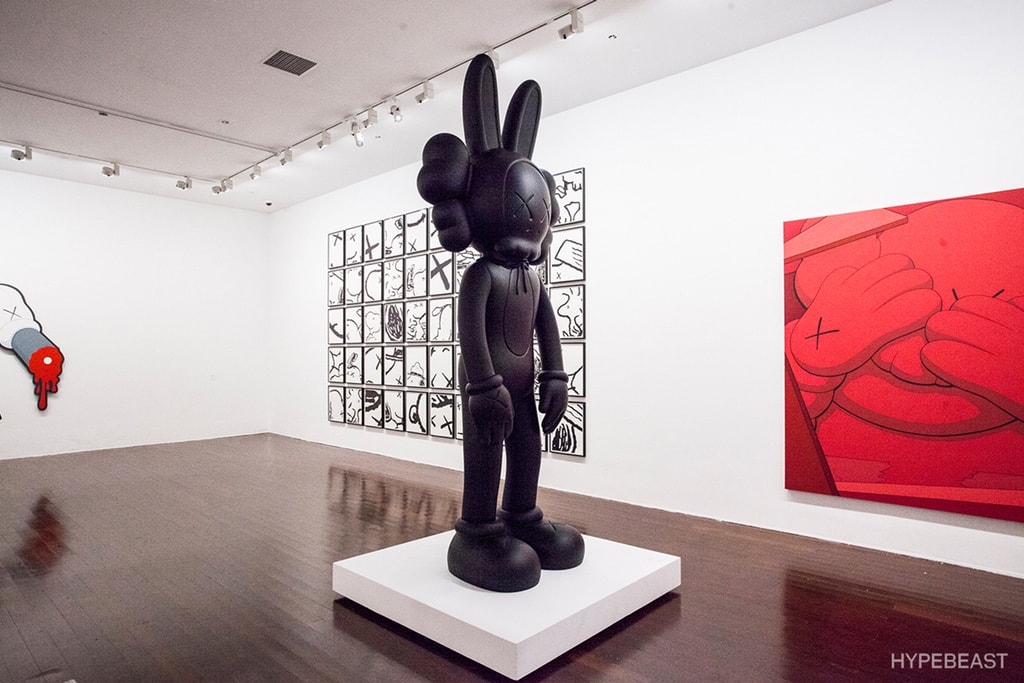 KAWS's ongoing "Where the End Starts" exhibition has recently landed in Shanghai's Yuz Museum. The presentation boasts approximately 100 pieces spanning signature large-scale sculptures such as his Accomplice figure, paintings, vinyl toys, apparel, skateboards, and of course his Air Jordan 4 sneaker. The show is currently open to the public until August 13. Find more information by visiting Yuz Museum's official website.
Yuz Museum
35, Fenggu Road
Xuhui District, 200033
Shanghai, China
Yayoi Kusama: "Infinity Mirrors" — Washington, DC, USA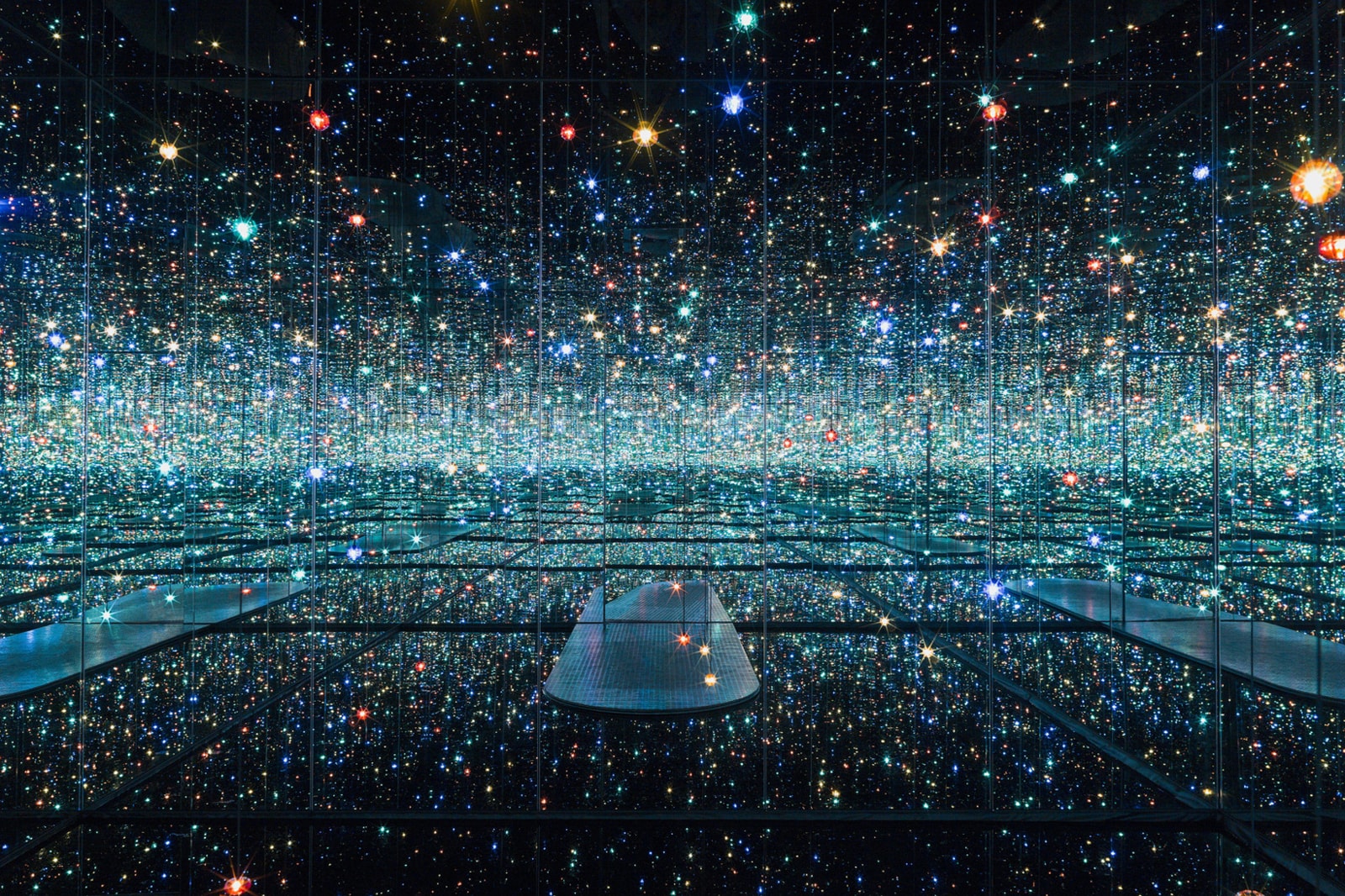 If you haven't immersed yourself in Yayoi Kusama's captivating "Infinity Rooms" installation yet, well then, now's your chance. The 87-year-old luminary's massive presentation consists of mirrored rooms festooned with LED lights dangling from the ceilings. If you're in the DMV area, be sure to drop by the Hirshhorn Museum. According to the Smithsonian Institution, the exhibit "will appear at the Smithsonian Institution's Hirshhorn Museum and Sculpture Garden, opening February 23, 2017. It will then appear at the Seattle Art Museum, June to September 2017; the Broad Museum from October 2017 to January 2018; and at the Art Gallery of Ontario in Toronto and the Cleveland Museum of Art, with dates to be determined."
Hirshhorn Museum
Independence Ave SW
Washington, DC 20024
USA
Takashi Murakami: "Superflat Consideration on Contemporary Ceramics" — Towada, Japan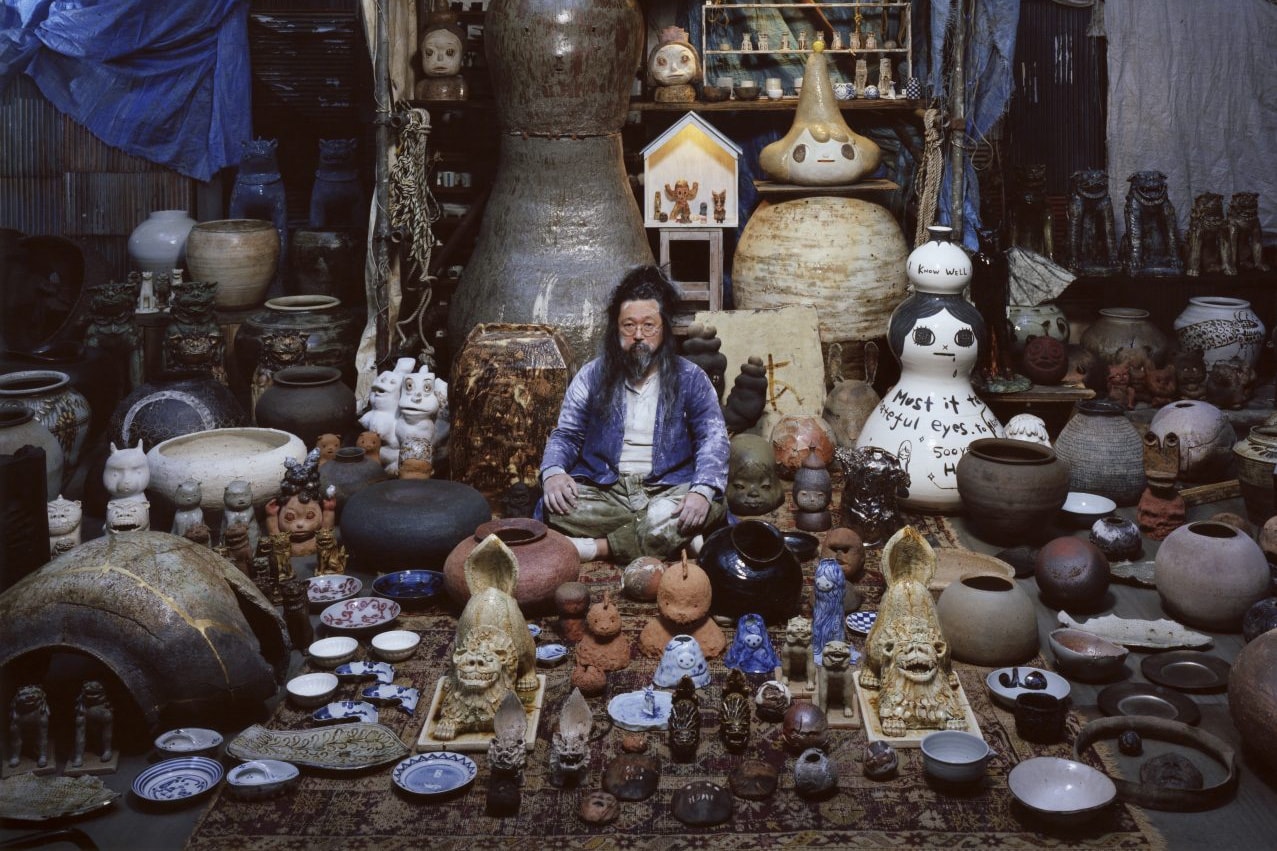 For the first time ever, Takashi Murakami debuted his ceramics exhibition at Japan's Towada Art Center last March. The Superflat icon dipped into his collection to spotlight over 300 pieces made from earthen elements such as clay for the exhibit. Accompanying Murakami's presentation are 28 artists who also presented an eclectic batch of artwork, spanning Ryo Aoki, Masanobu Ando, Shin Murata, Aso Kojima, Yoshitomo Nara, Naoki Koide and Chiho Aoshima to name a few. The exhibit is currently on display through May 28.
Towada Art Center
10-9 Nishi Nibancho
Towada 034-0082, Aomori
Japan
Ai Weiwei: "Mountains and Seas" — Le Puy-Sainte-Réparade, France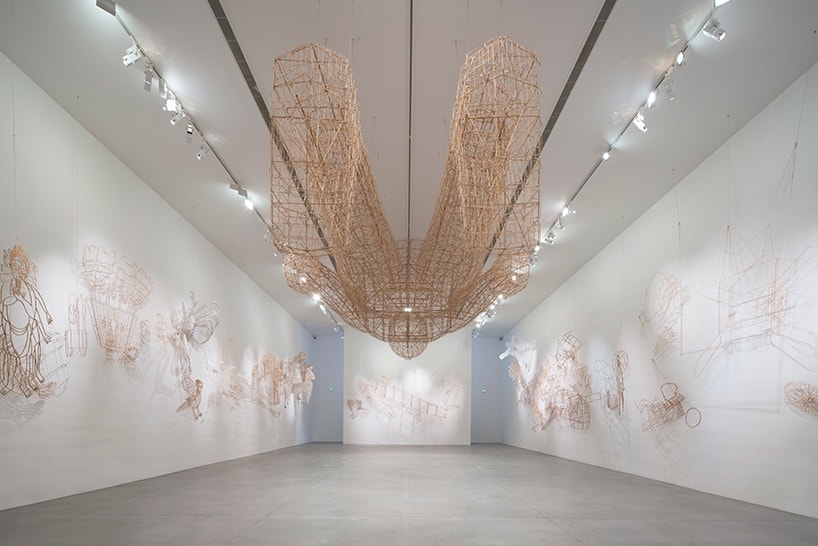 Ai Weiwei never fails to leave gallery-goers in awe with his politically-charged artwork. Recently, however, the Chinese Contemporary artist and activist presented a much less subversive yet beautiful exhibition that showcased the breadth of his talent. Dubbed "Mountains and Seas," the presentation located at Château La Coste's gallery in the south of France features works of art that were meticulously created using ancient kite-making methods in China and are inspired by various mythological figures. Not to mention, viewers will be astounded by one monolithic figure hanging from the gallery's ceiling. The exhibition is currently open for viewing up until June 17. Find more information at Château La Coste's official website.
Château La Coste
2750 Route De La Cride
13610 Le Puy-Sainte-Réparade
France
Damien Hirst: "Treasures from the Wreck of the Unbelievable" — Venice, Italy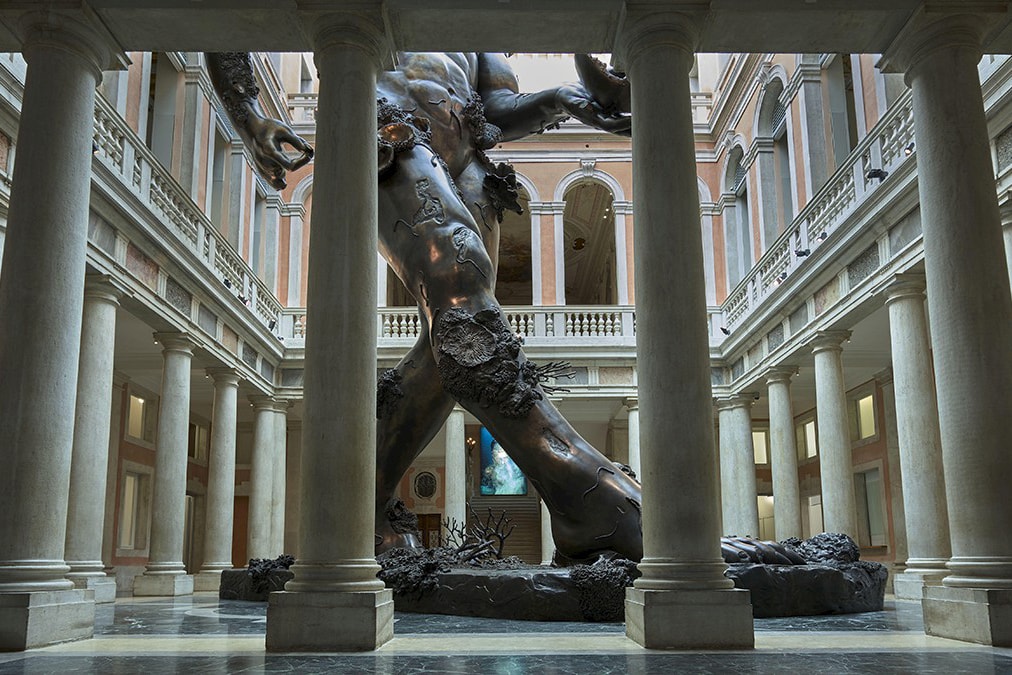 After a long hiatus, Damien Hirst returned to the art fold with a humongous exhibition in Venice, Italy. The British artist displayed his new "Treasures from the Wreck of the Unbelievable" exhibit that culls over 189 works of art. Of course, a showcase this size (approximately 5,000 square meters of museum space) would need a large budget — more precisely, tens of millions of pounds as per the BBC. All in all, the creative effort was inspired by a shipwreck of an archaic vessel that sunk in East Africa waters. Learn more about the exhibit by visiting Palazzo Grassi's official website.
Palazzo Grassi S.P.A
P.IVA 01959810274
San Samuele 3231
30124 Venice
Italy