Ai Weiwei Presents His New Stunning "Mountains and Seas" Exhibit in France
Mythological figures created using traditional Chinese kite-making techniques.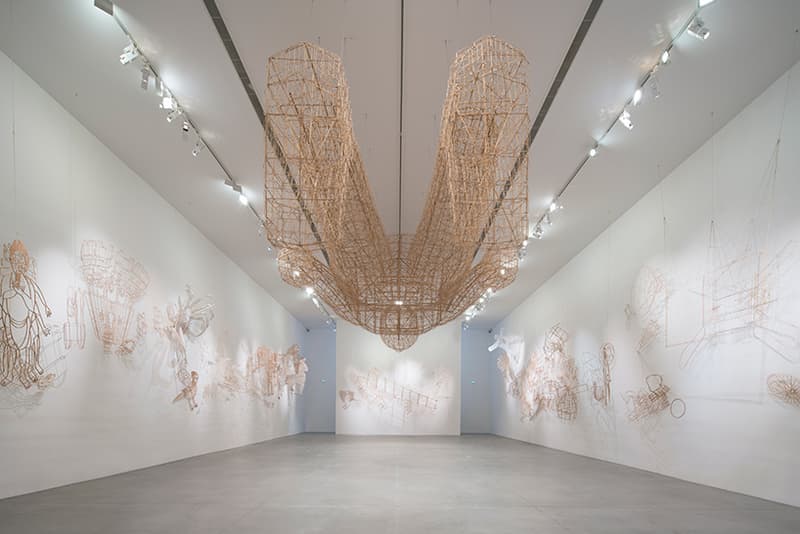 1 of 8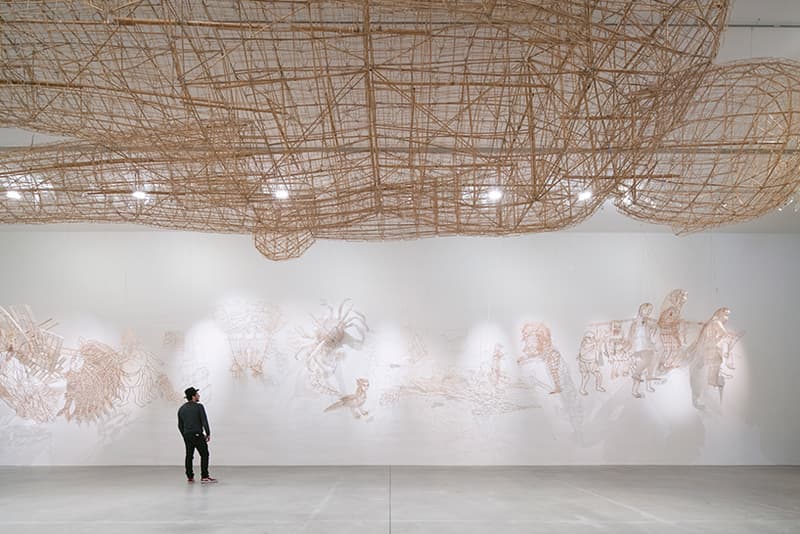 2 of 8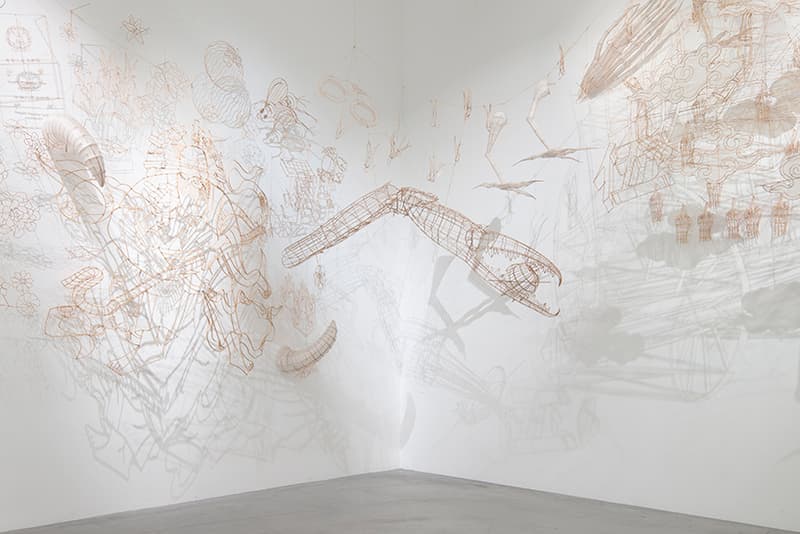 3 of 8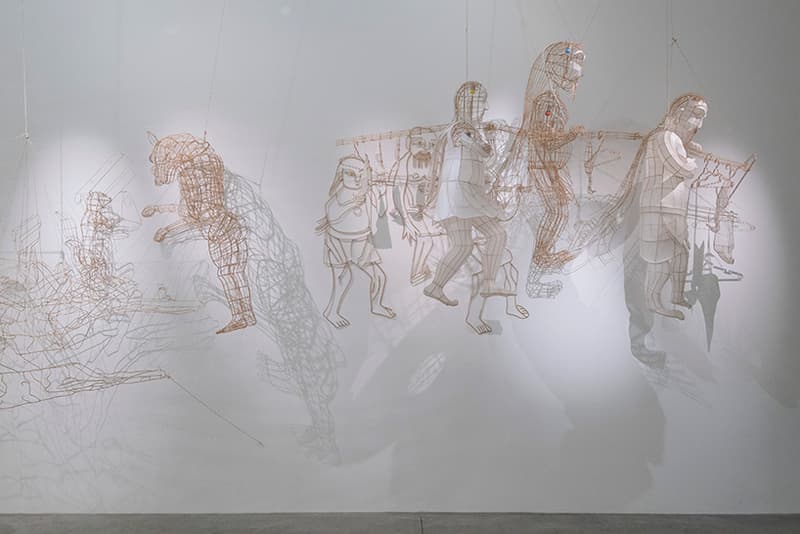 4 of 8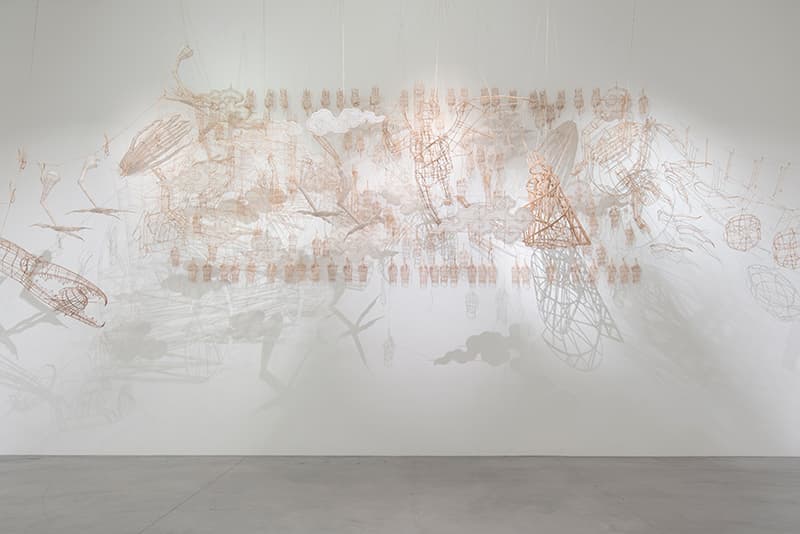 5 of 8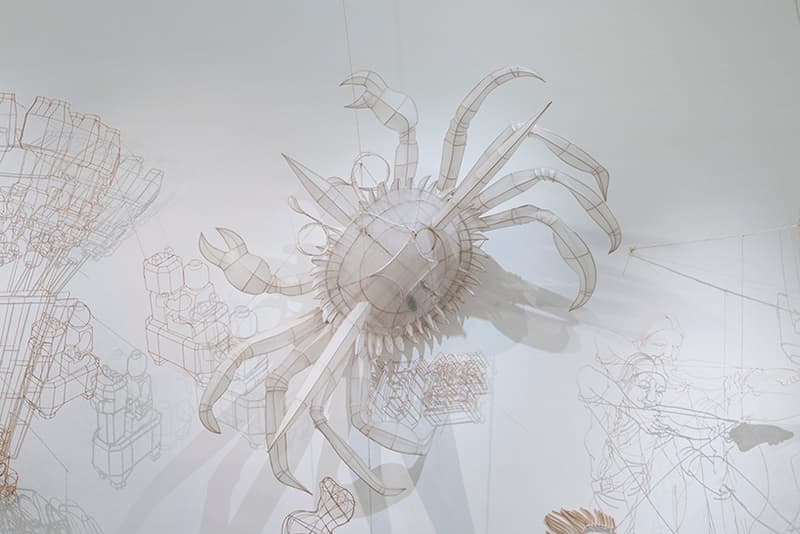 6 of 8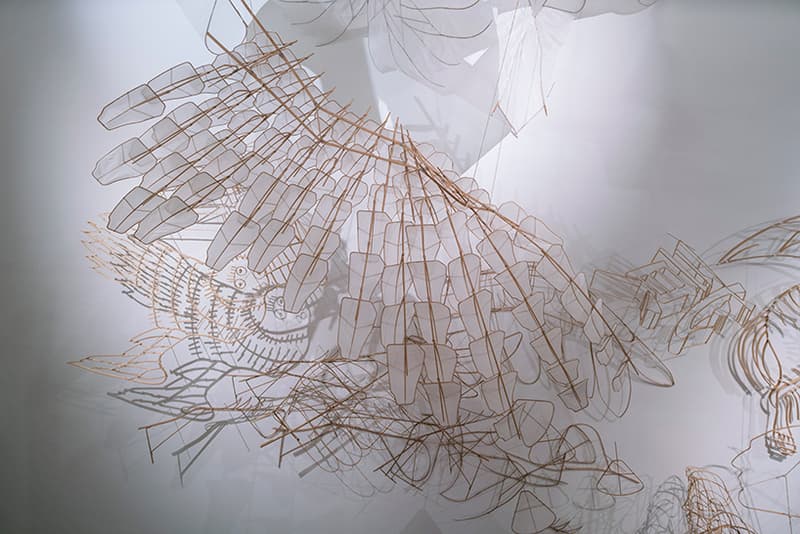 7 of 8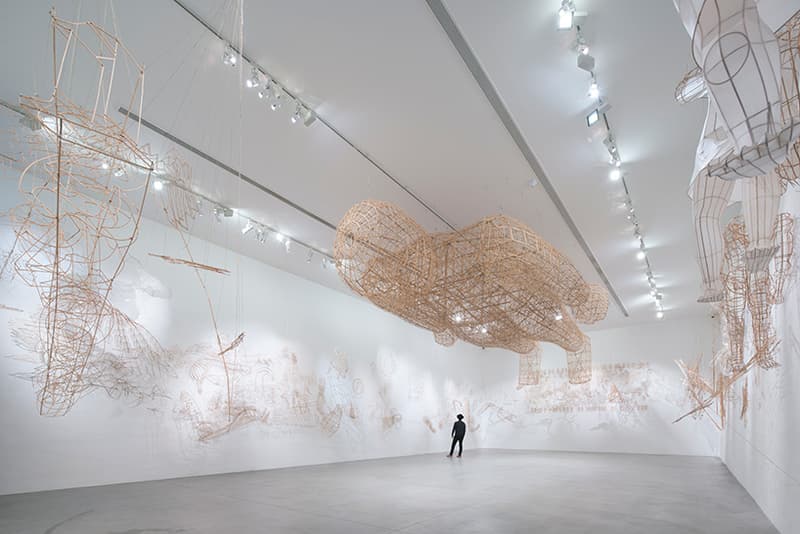 8 of 8
Ai Weiwei has just unveiled a brand new exhibit titled "Mountains and Seas" at Château La Coste's gallery located in the south of France. The creative undertaking was initially conceptualized in 2015 when "Ai Weiwei's passport was returned following his detention and subsequent four-year travel ban," as per designboom. All pieces in the series were carefully produced using ancient kite-making methods in China and are inspired by various mythological figures. The more attention-grabbing piece goes to the monolithic figure hanging from the ceiling.
Moreover, accompanying the exhibit is the polarizing artist's permanent Ruyi Path installation that is located on the Château La Coste's vineyard. More specifically:
Over the past two years, Ai Weiwei has been developing a project for Château La Coste, entitled Ruyi Path. It is named after the ceremonial scepter that symbolizes power and good fortune in Chinese folklore. The traditional S-shaped form of this scepter has provided the plan for a new pathway that weaves between the trees of the forest at Château La Coste and connects two ancient routes on the property. Created from historic cobbles salvaged from the recently renovated ports of Marseille, Ruyi Path has given a new life to these stones that so many emigrants and travellers over the years have stood upon when arriving in Europe. Defying categorization, this structure is both sculpture and architecture; traditional and modern.
The exhibition is currently open for viewing up until June 17. Find more information at Château La Coste's official website.
Château La Coste
2750 Route De La Cride
13610 Le Puy-Sainte-Réparade
France