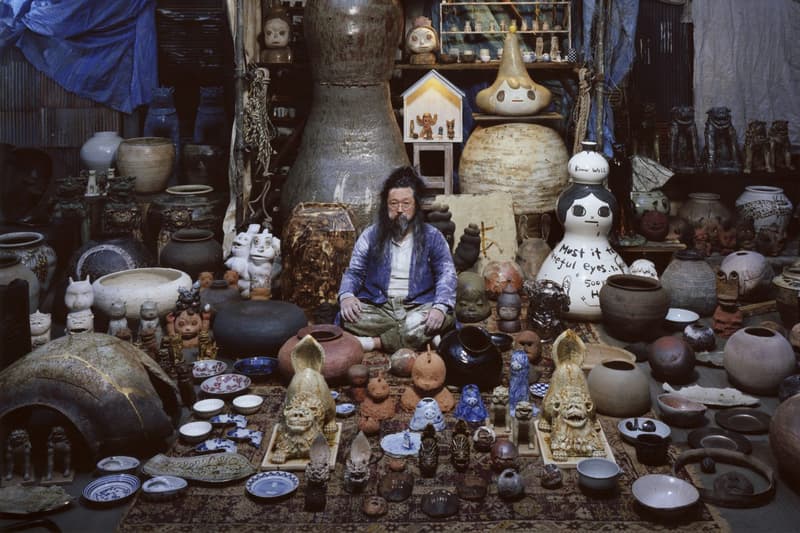 Takashi Murakami Has Curated a Ceramics Exhibition for the Towada Art Center
Featuring over 300 works from Murakami's personal collection.
---
As a followup of sorts to the success that was last year's "Superflat" showcase at the Yokohama Museum of Art, Takashi Murakami has curated his first-ever ceramics exhibition for the Towada Art Center. Featuring over 300 works from his own extensive collection, the display highlights 28 artists in all and includes pieces from the likes of Ryo Aoki, Masanobu Ando, Shin Murata and Aso Kojima, as well as works by contemporary artists like Yoshitomo Nara, Naoki Koide, Chiho Aoshima, Otani Workshop, Gabriel Orozco, Rosemarie Trockel and Klara Kristalova.
"From the chanoyu tea ceremony of Rikyuu to the more recent mingei folk art movement of Soetsu Yanagi, and from the ceramics of swanky department store galleries to those of little-known craft fairs, the mind of Murakami is laid bare for the audience in a journey into the history of ceramics that uncovers the value of Japanese ceramics and the current state of aesthetics," says the gallery. "It is a reconsideration of the ceramic context and a compelling attempt to grasp the essence of what we consider art."
Takashi Murakami's Superflat Consideration on Contemporary Ceramics opened March 11 and will remain on display through May 28.
Towada Art Center
10-9 Nishi Nibancho
Towada 034-0082, Aomori
Japan