Ronnie Fieg Exemplifies True New York City Pride with KITH's "Love Thy City" Collection
Paying homage to the aura of New York while presenting its authenticity to the west coast.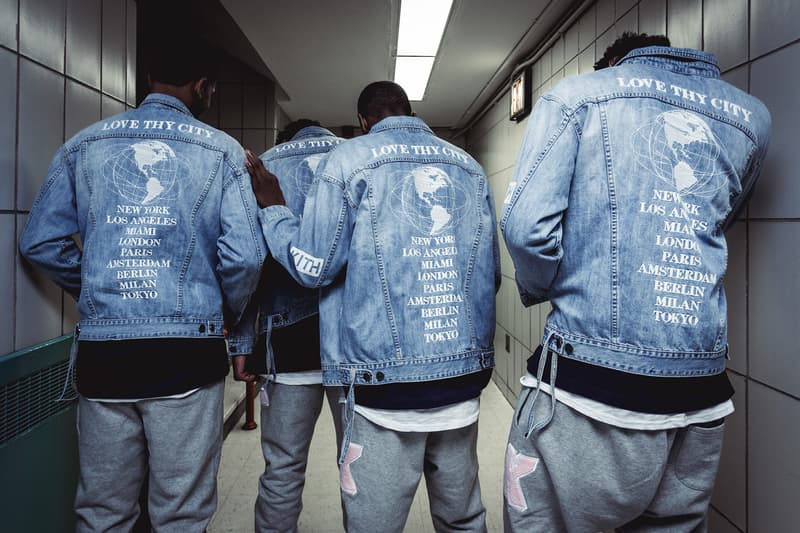 1 of 11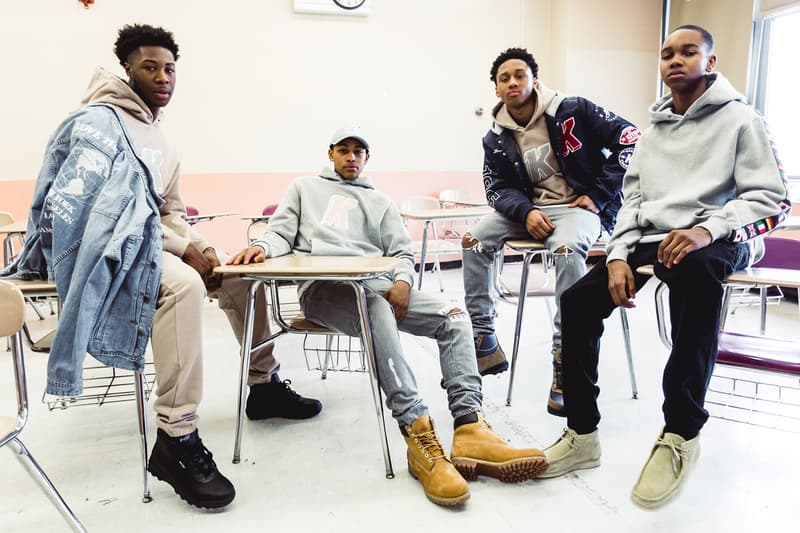 2 of 11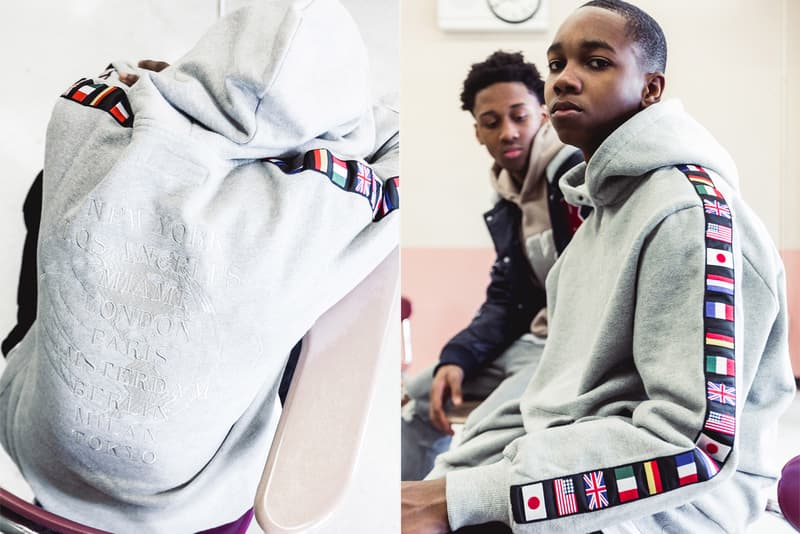 3 of 11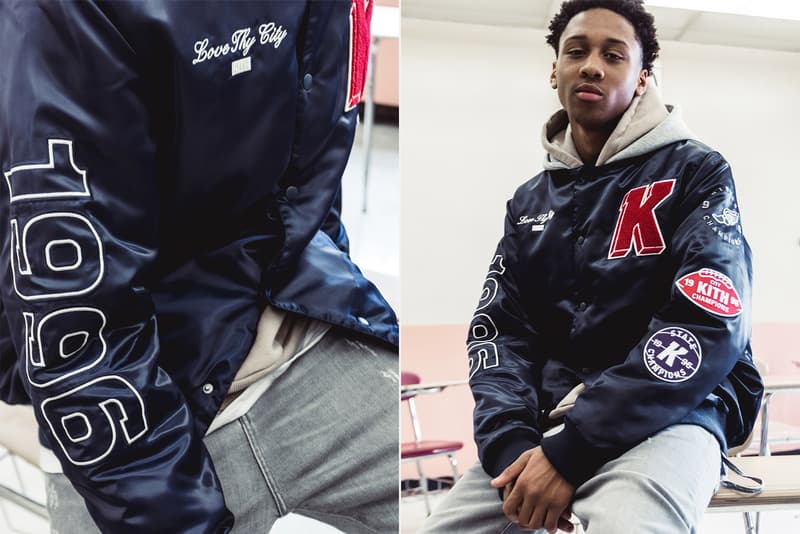 4 of 11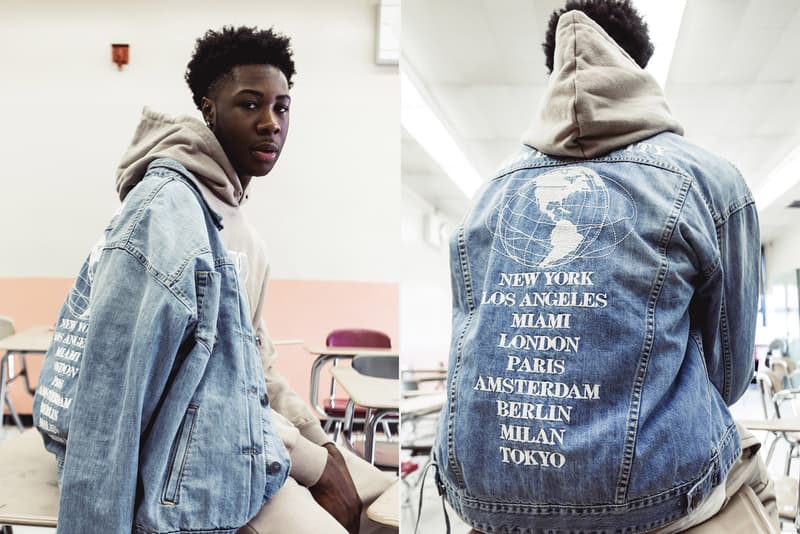 5 of 11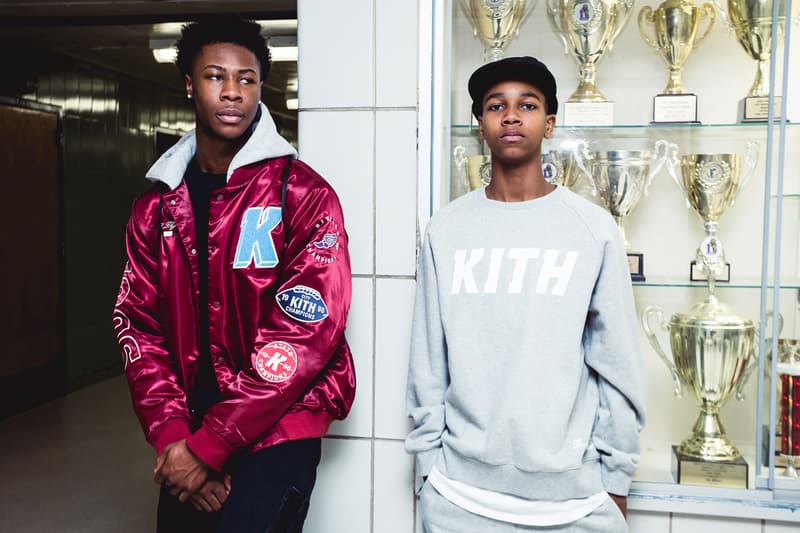 6 of 11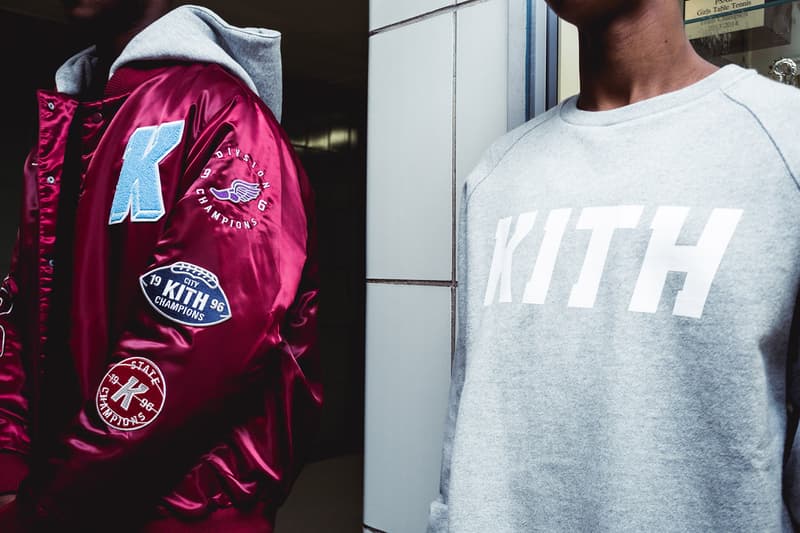 7 of 11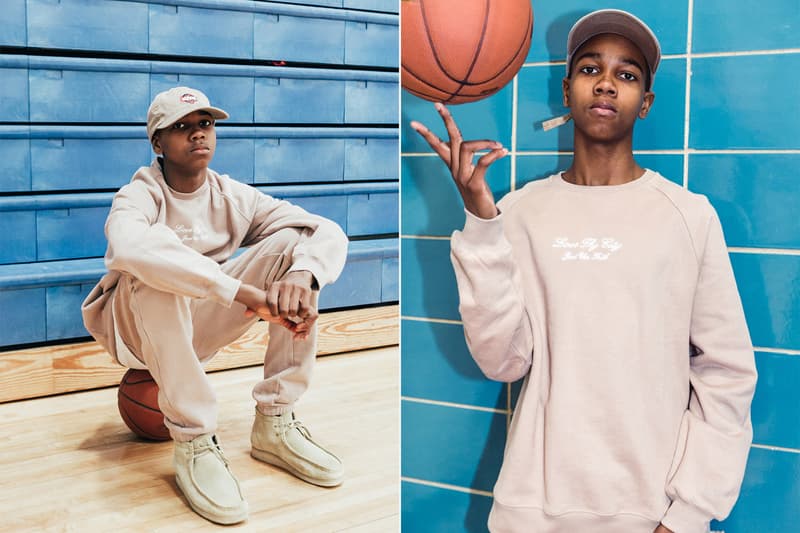 8 of 11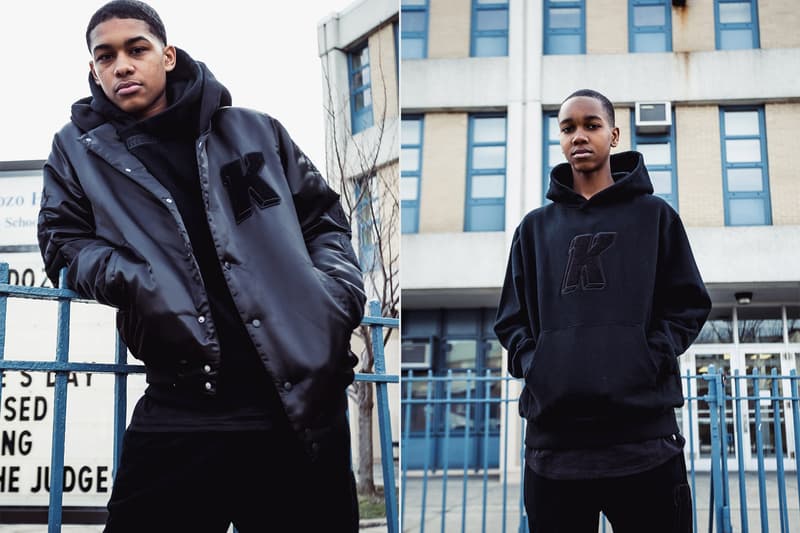 9 of 11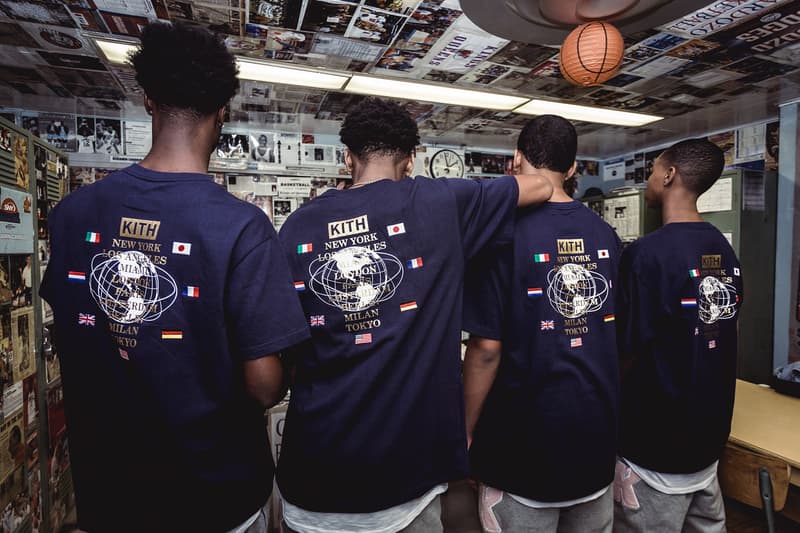 10 of 11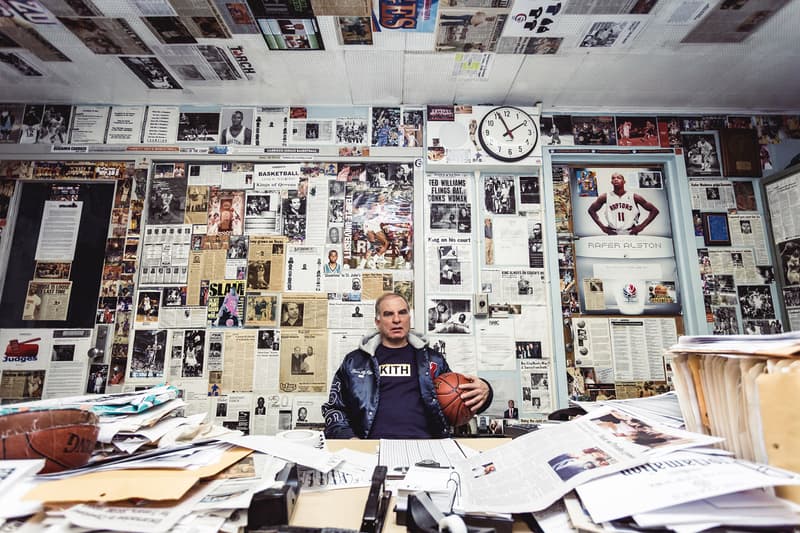 11 of 11
They say if you can make it in New York, you can make it anywhere. Known as one of the biggest melting pots, New York City possesses just the right amount of trials & tribulations to push one for a better tomorrow. When it comes to Ronnie Fieg, his days at David Z were seemingly just a blueprint for what his future had in store. Looking back at KITH's huge selection of collaborative works alongside adidas, Columbia, Coca-Cola, Saban's Power Rangers and an endless list of others, Fieg has been able to lay down a creative foundation that's been able to inspire, bring people together and shed light on the importance of New York culture.
Within KITH's latest offering, NYC pride is screamed at its highest volume. The range is dubbed "Love Thy City" and features Fieg's old stomping grounds of Queens' Cardozo High School. KITH's "Love Thy City" Collection was creatively executed by instilling a modern twist to fashion pieces that were popular during the 90s from denim jackets to pullover sweatshirts, hooded coaches jackets and more. Holding a varsity calling throughout, it brings back memories of the days where school pride was displayed by the student body attending entertaining sporting events and life after that dreaded last period came to a halt. In addition, we were able to discuss with Ronnie Fieg his mindset during his time at Cardozo HS, his favorite piece and KITH's latest pop-up at Maxfield LA.
What are some specific classes, activities, etc. that you had back in HS that helped shape you today?
I think Cardozo's biggest attribute is their faculty. Although I can't name one specific class that helped me today, I could name a number of teachers and supervisors that pushed me to learn more and be a better member of society. It's important to listen to those older than you and learn from their experiences.
Were there any members of the Cardozo HS faculty or staff that didn't believe you or did they push you and motivate you to strive to get to where you're at now?
Yes, I had plenty of faculty members that did and did not believe in me. However, people like Coach Naclerio (who we shot in the lookbook) looked out for me and pushed me to be a better version of myself. And for those who didn't believe in me, I used their lack of faith as motivation. Turning negativity into positivity is one of the biggest factors to my success.
1 of 4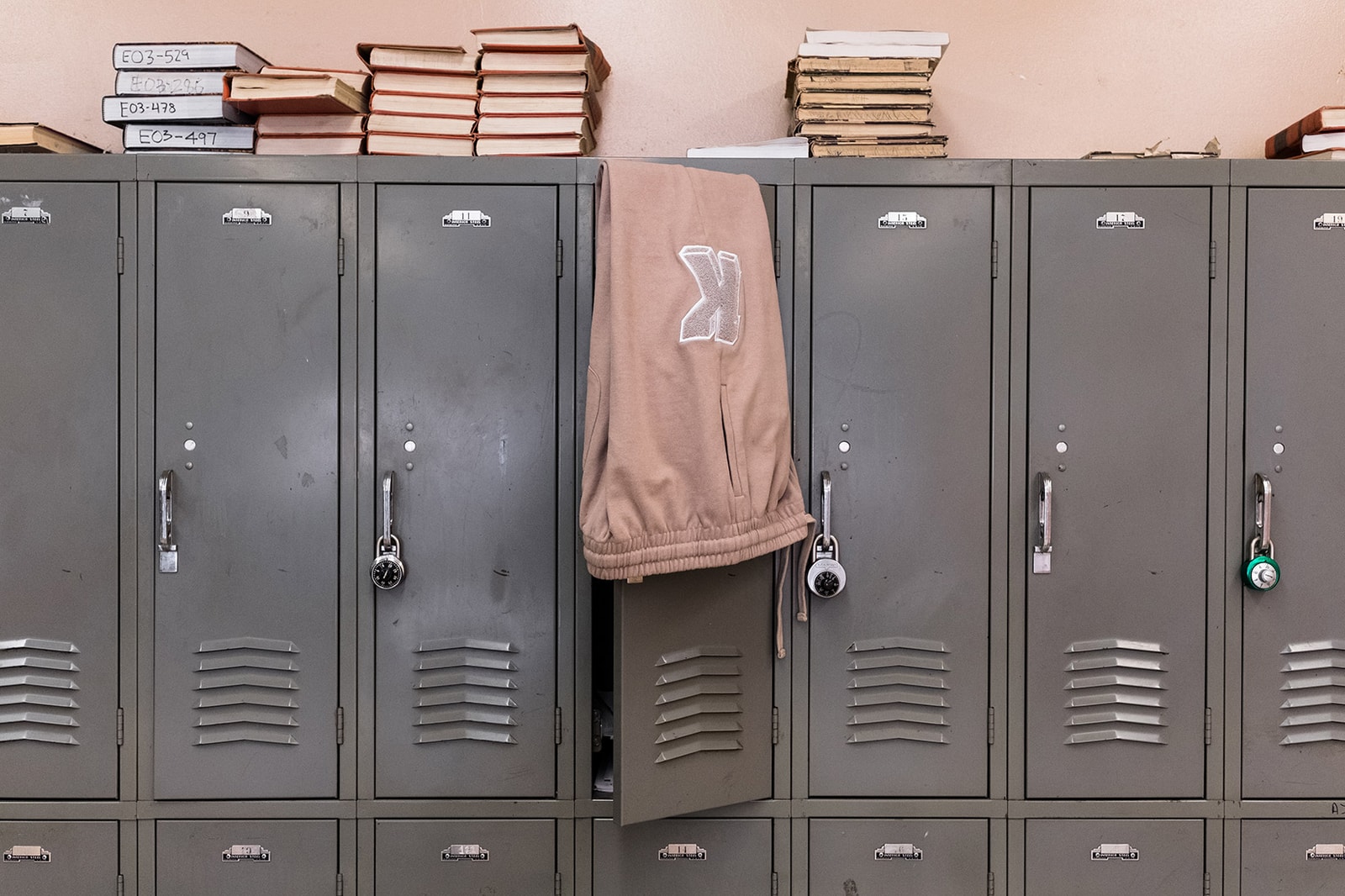 2 of 4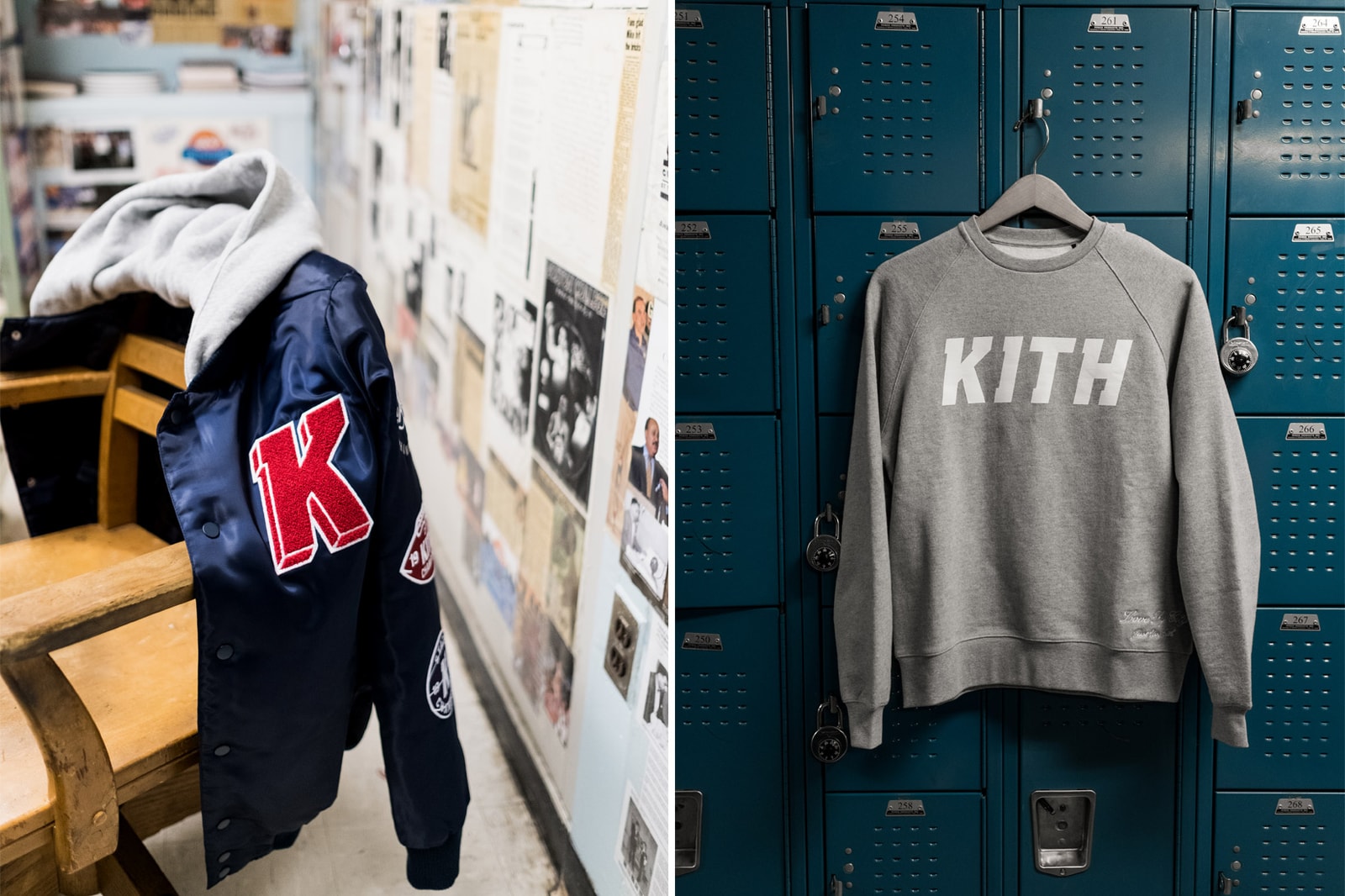 3 of 4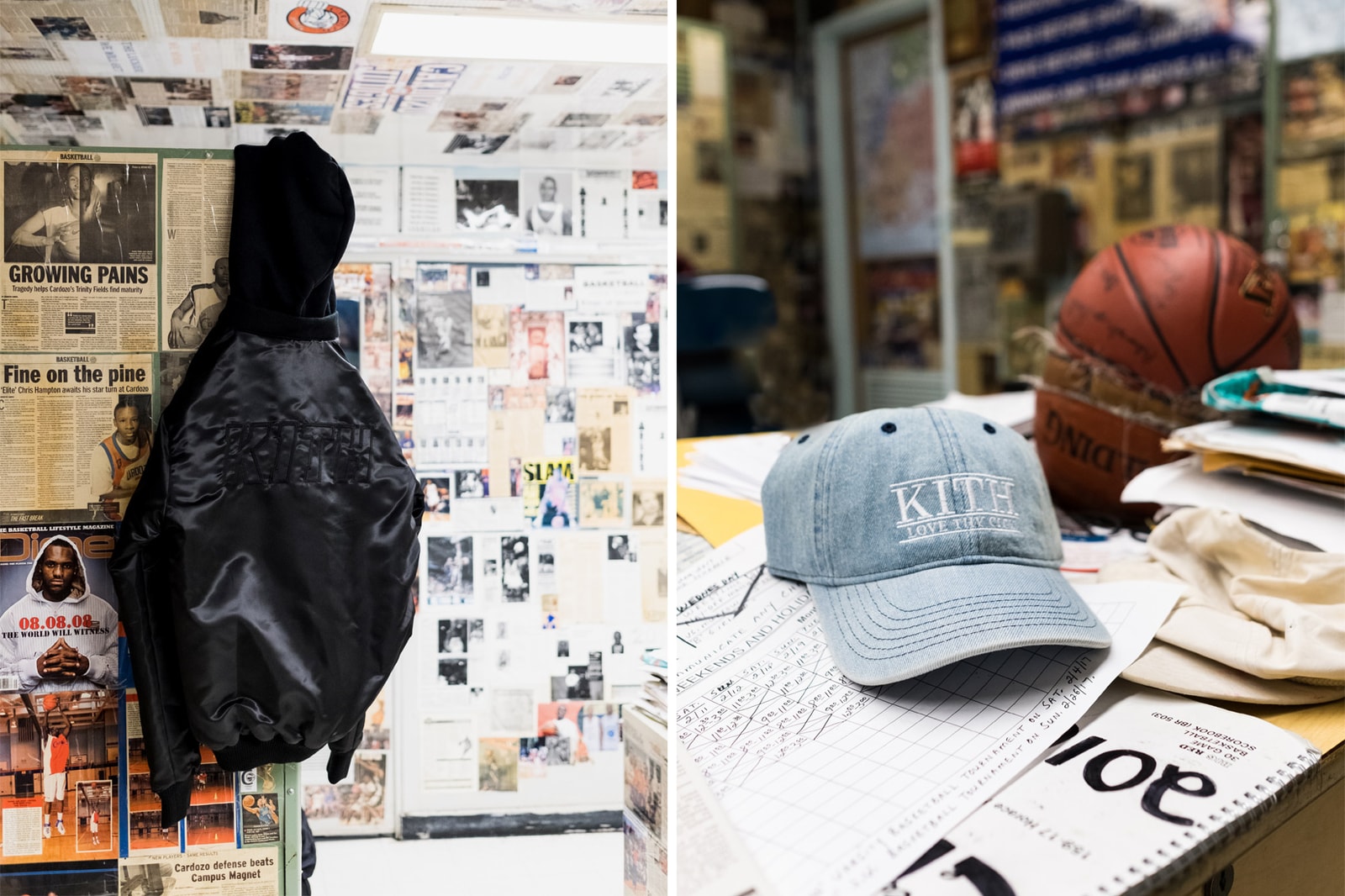 4 of 4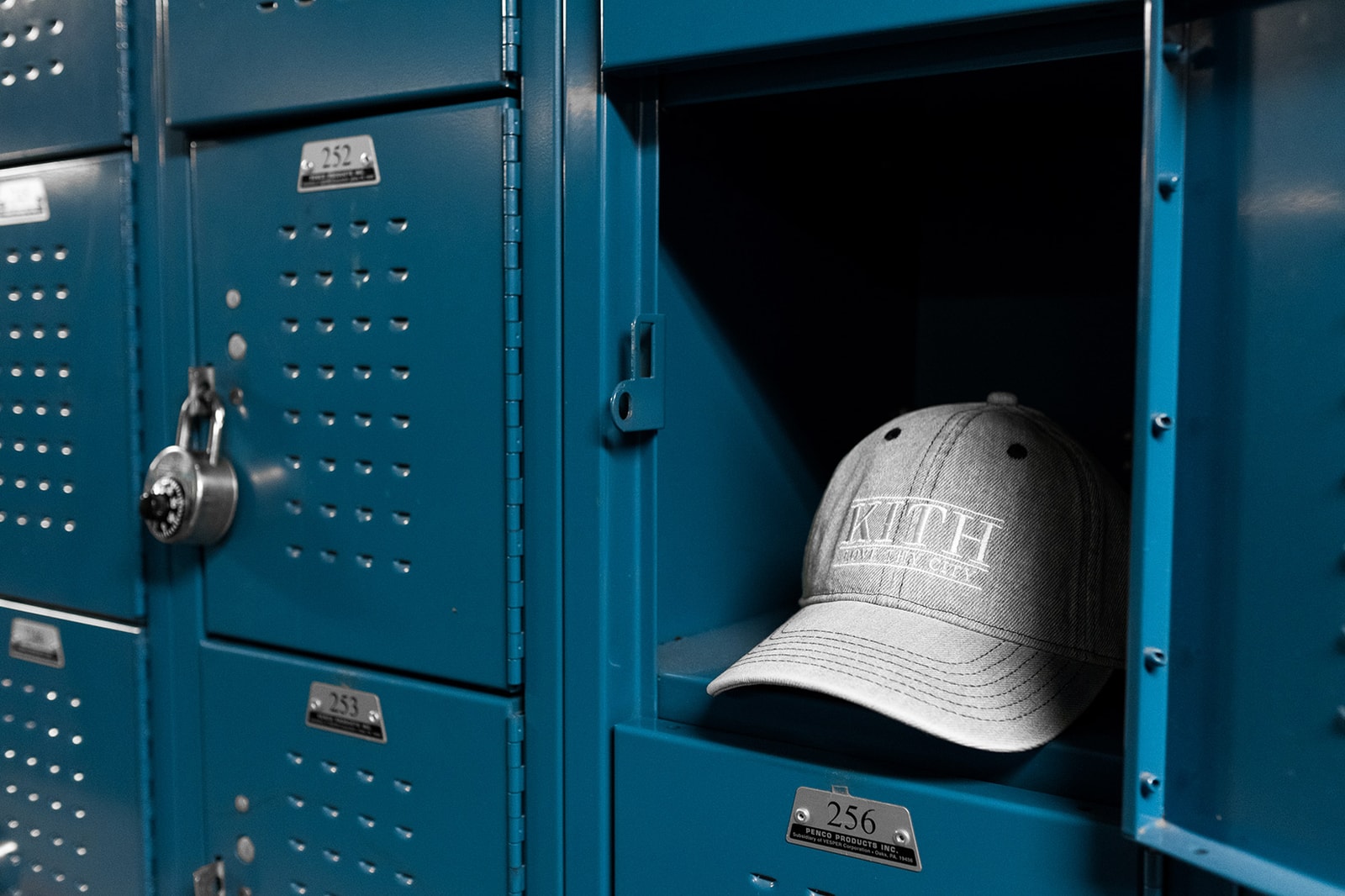 "It's ok to dream big. Keep hustling. Stay positive and let others' negative opinions fuel the fire."
How would you compare your style back in high school to what it is now?
It has definitely evolved a lot since then, but my influences derive from that time. 1996 has been a consistent theme in our collections because I believe that was the most impactful year of my life. Getting back to that feeling before the culture revolved around the internet is always the ultimate goal. To me, the few categories that are still able to give people that sense of nostalgia are clothing and music. So being able to go back to my roots and present something authentic to the new generation is extremely gratifying. This project focuses on that time period and channels it through the current KITH lens.
Growing up in New York — Queens to be specific — what is it about the culture that separates a NY native form other cities around the world?
Growing up in Queens was a blessing because I was able to experience so many cultures throughout the day. Taking two buses to school or the F train to work really opened my eyes to different styles, personalities, and backgrounds. Having worked in the village in Manhattan, I got to witness hip-hop culture in its heyday. This city is the epicenter cultural change, and we are on the ground level and ahead of the curve on almost everything. After traveling most of the world, I have yet to see a place with as much diversity as here.
What is your favorite piece from the "Love Thy City" collection and why?
We have a hooded varsity jacket that I'm in love with. It's so true to New York and what people were wearing in Queens in '96. From colorways to fabrics, we wanted to bridge the nostalgic feeling of the '90s to our audience today. This was our intention for the entire collection, but I think this piece specifically perfectly encapsulates this ideal. Although it is a heavily branded piece, it represents our vision in a tasteful and meaningful way.
Bringing New York culture to the West Coast with the upcoming pop-up at Maxfield, what's an important thing that you want LA natives to understand about New York culture?
By frequently visiting LA, I'm quick to realize that our styles are very different based on weather alone. Regardless of where the brand travels, it's always important that we stay true to our DNA. This will be our second pop-up in LA, which is exciting because we've grown so much as a brand since last time. We have the opportunity to create something far more experiential for consumers now. Our apparel projects releasing in the space will demonstrate how wide our range has become. I love LA, I hope the people of LA will like what they see as much as I like what their city has to offer.
What words of advice would the Ronnie Fieg of today give to Ronnie Fieg back in Cardozo High School?
It's ok to dream big. Keep hustling. Stay positive and let others' negative opinions fuel the fire.
In celebration of KITH's Love Thy City collection, the range will be launched in conjunction with the revealing of a brand new pop-up which will be held at Maxfield LA. Known to host other lines in the past such as Jerry Lorenzo's Fear of God, Vetements, Virgil Abloh's OFF-WHITE and many others, KITH will officially join the elite list on March 4. The offering will also be made available at KITH's flagship stores as well as online at 11 a.m. EST.