Snapchat's IPO Values at $24 Billion USD Despite Major Competition
There's a large appetite for tech stocks.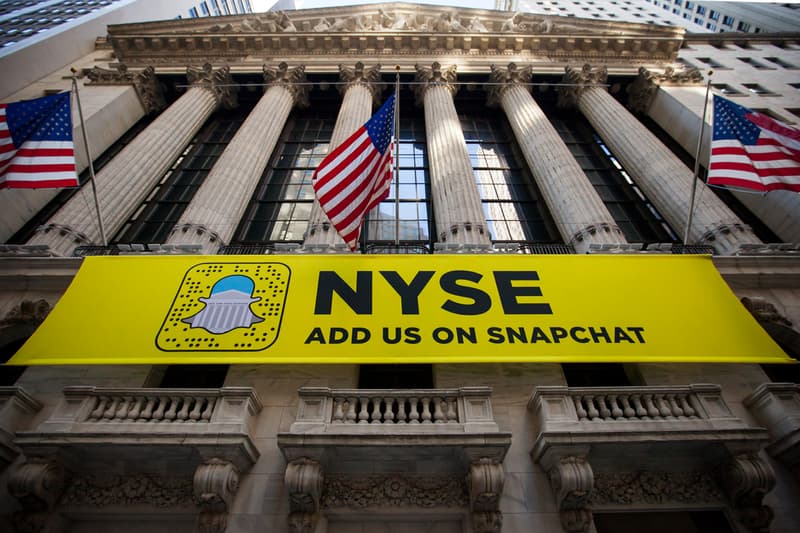 According to The Wall Street Journal, Snapchat has set its final IPO valuation at nearly $24 billion USD with a price of $17 USD per share — a full dollar more than Snap's previous expected value. This sets Snap Inc. as the most valuable American tech company to go public since Facebook and the biggest U.S. debut since Alibaba.
The five-year-old tech company filed for its IPO as "SNAP" in early February this year, initially projecting its value to be $20 billion USD. The journey thereafter, however, wasn't all that easy. In its earlier phases, Snap's IPO numbers experienced rapid losses, causing the company to acknowledge: "We have incurred operating losses in the past, expect to incur operating losses in the future, and may never achieve or maintain profitability." TechChrunch reported that Snapchat's growth was stunted by 82 percent after the launch of Instagram Stories, causing investors to worry. Adding insult to injury is the unusual factor that Snapchat sells non-voting shares, which means investors have no voting rights in the direction of the company.
Despite these dips and hurdles, Snapchat's large user base of over 158 million daily active users, the public's ceaseless appetite for tech stocks and the power of hype has all lead to these impressive numbers.