The Reebok Zoku Runner: Everything You Need to Know About the Shoe Approved by Future
It's the company's first move into knitted footwear.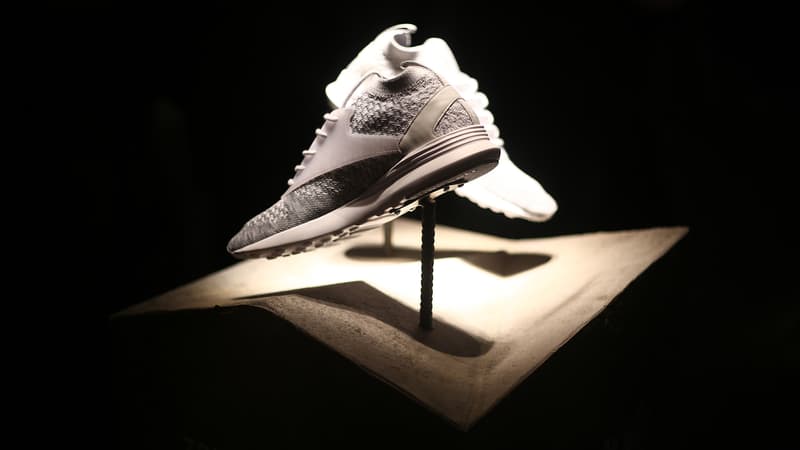 The Zoku Runner is Reebok's latest shape and it stands out because (a) it's the company's first move into the world of knitted sneakers and (b) it's a brand new silhouette. Reebok celebrated the launch by teaming up with Future and now there's a special edition Zoku Runner with Freebandz, which takes the new shoe and adds specialized branding. We caught up with both Sarah St. George and Philippe Bun, global footwear product manager, to find out more about the sneaker.
Ultraknit Technology Has Been in Production for Over a Year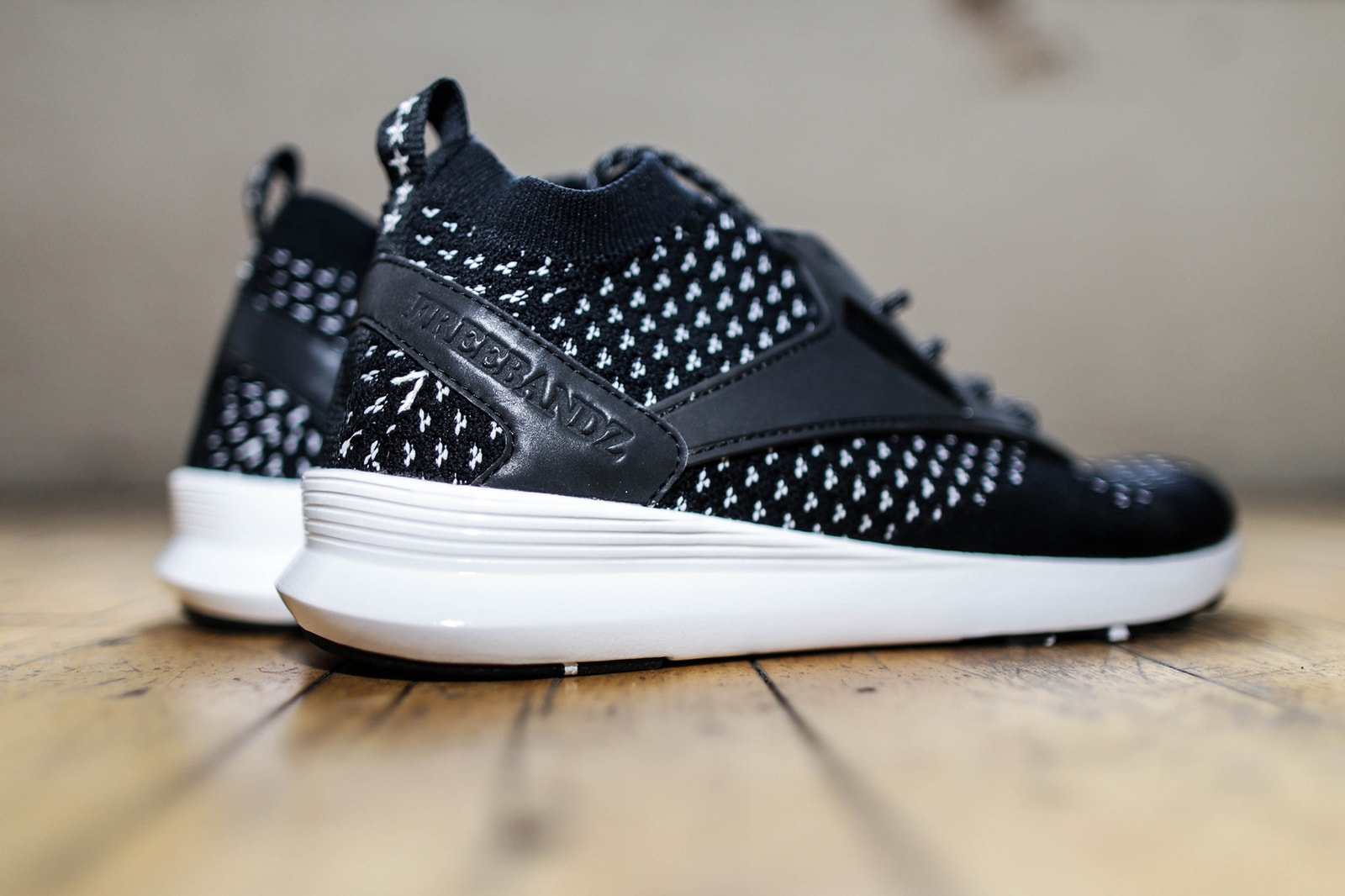 When we asked Sarah St. George about how long Ultraknit technology had been in production, she replied "About a year and a half. Maybe a little bit longer. We wanted to make sure we got it correct and that we weren't rushing it and we weren't 100% ready for."
St. George elaborated on some of the issues of creating the shoe, saying "When you're testing you get the first pullover and the mock ups up and sometimes they're not what you want them to be. So we wanted to make sure that the knit was weaved properly, had enough material and kept its shape. We just wanted to make sure we did it right."
How UltraKnit Differs from the Competition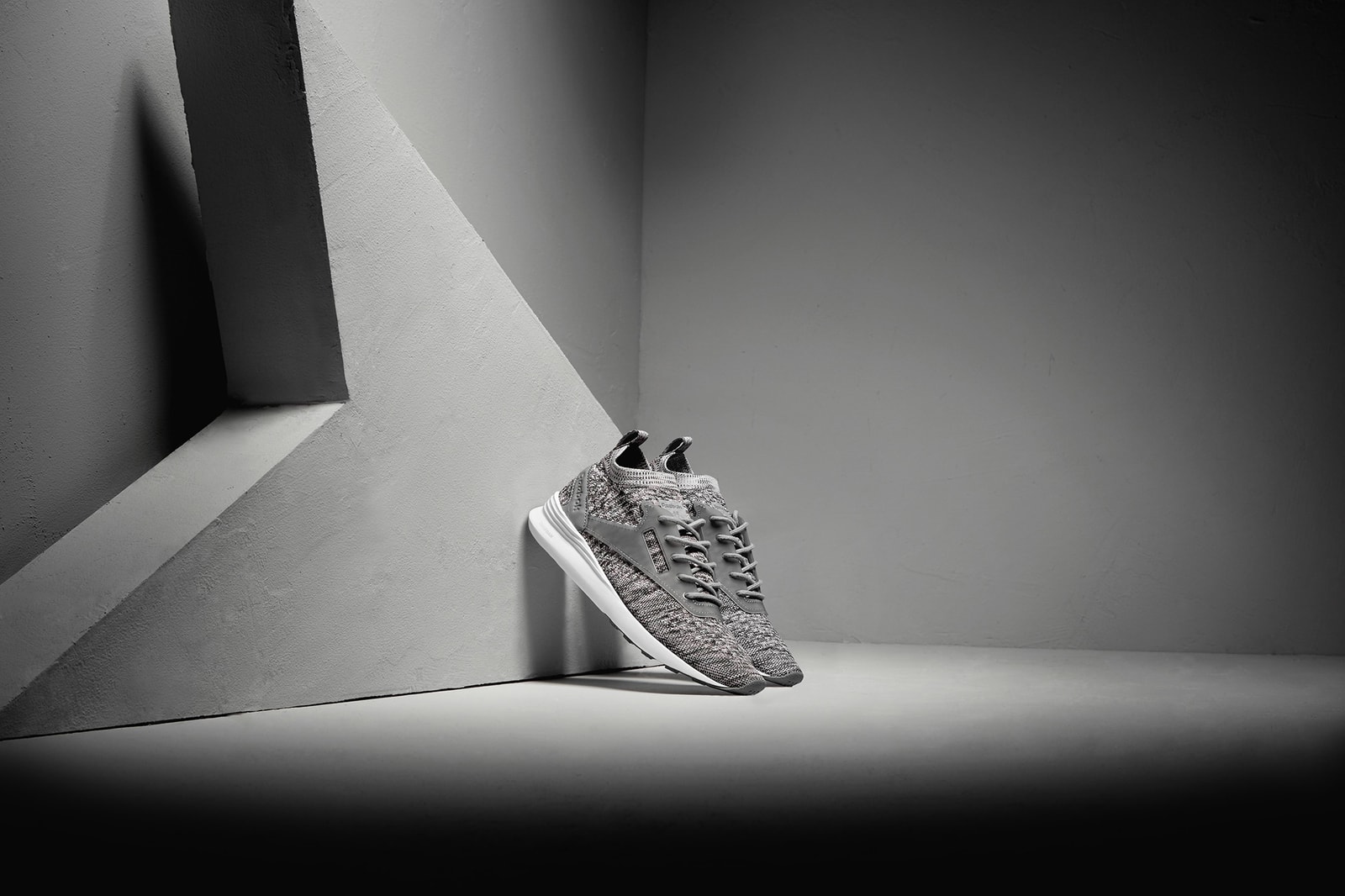 There's no shortage of knitted sneakers on the market now, with Nike leading the way with flyknit and adidas having Primeknit. So the issue comes in the form of how Reebok planned to make its knit technology stand out from the rest. We asked Philippe Bun about the process behind Ultraknit and he said that the issues for Ultraknit often bled down to the small details, which extended down to "picking up the right threads for the right design in terms of look, but also in terms of comfort. [We made] sure it is stretchable enough but not being light on support." Another issue was one that many will have come across when they've tried on knitted footwear – that of your toes appearing through the soft knitted material. Bun describes this phenomenon as "x-raying" and something they made strong strides to avoid.
Reebok is also owned by adidas Group, with some people noting that it has some similarities with the adidas Ultraboost. Did Reebok make use of adidas's knitted footwear knowledge? "We indeed are part of the Adidas Group," said Bun. "We were able to get some learnings from them. But we made our breakthrough into digital engineered knit mainly learning on our own with our Development Team and our suppliers."
Reebok Went Back to the Archives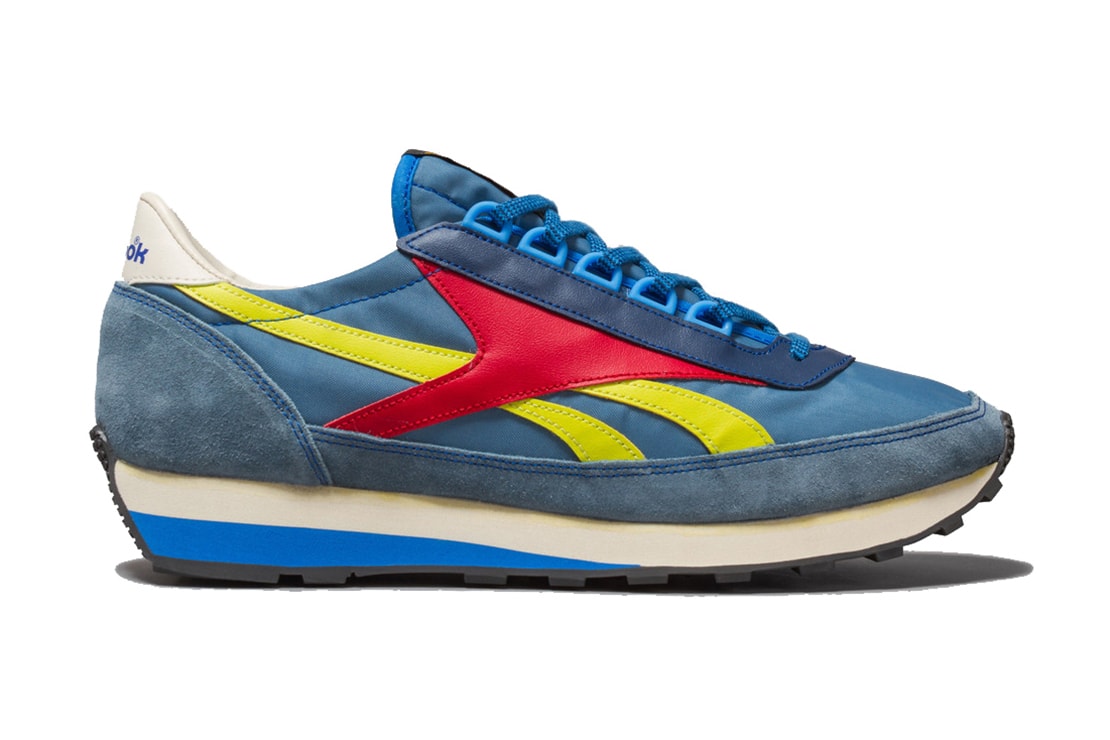 "Reebok has one of the deepest footwear archives in the sneaker landscape," says Bun. And the company used this history to draw a continuing thread between the Zoku Runner and past shoes. St. George explained the thread between the Zoku and past shoes is done via the vector on the side panel. "It's part of our original branding and it's featured on our Starcrest logo, which derives from birds and the pattern of flight."
The window box link goes back to the 1979 Aztec runner as well as the Classic Leather, Club C and Workout models although they've added a contemporary twist. "We didn't want to overly brand this so we left our window box as our branding and didn't put our name inside the window box because we didn't need to double brand it as anyone who knows Reebok is familiar with the window box." The last connection was via the heel counter, which connected to another archive model. "It's a heel cage from our dual pump runner from 1991 which is another iconic model from another decade and that helps us to give a little stability in the heel, because it is a knitted upper so you need something help you keep it stable."
Why They Made the Zoku a Runner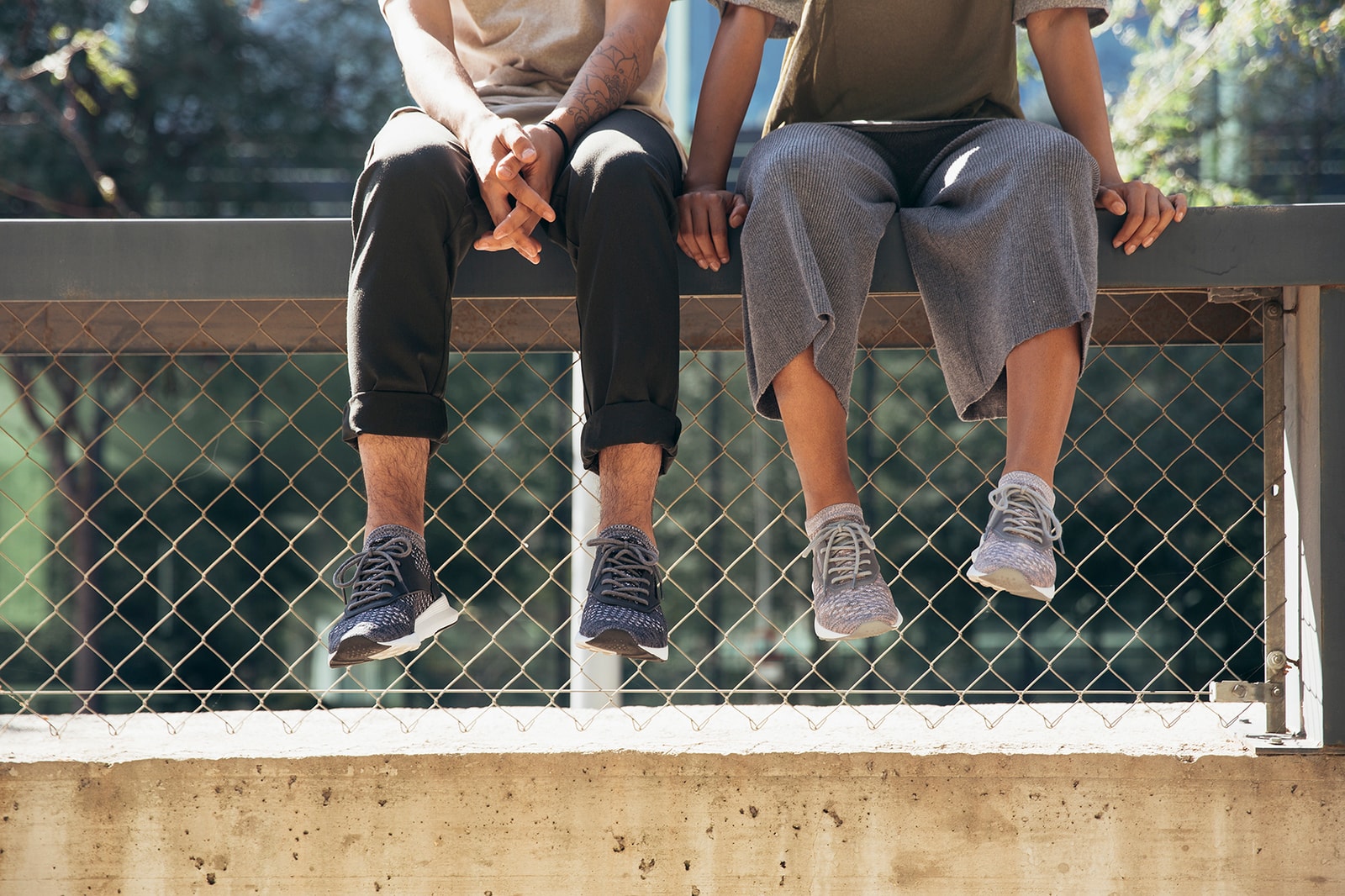 Why a runner? "Because it's iconic to us." said St George. "We were established in 1895 by JW Foster and he started out making track spikes for Olympians, so running has always been part of our history and it always will be. And because of this, anything we do we want to reflect our history and make something that really means something to us."
Ultraknit Will Likely Be Used on Other Reebok Shoe Shapes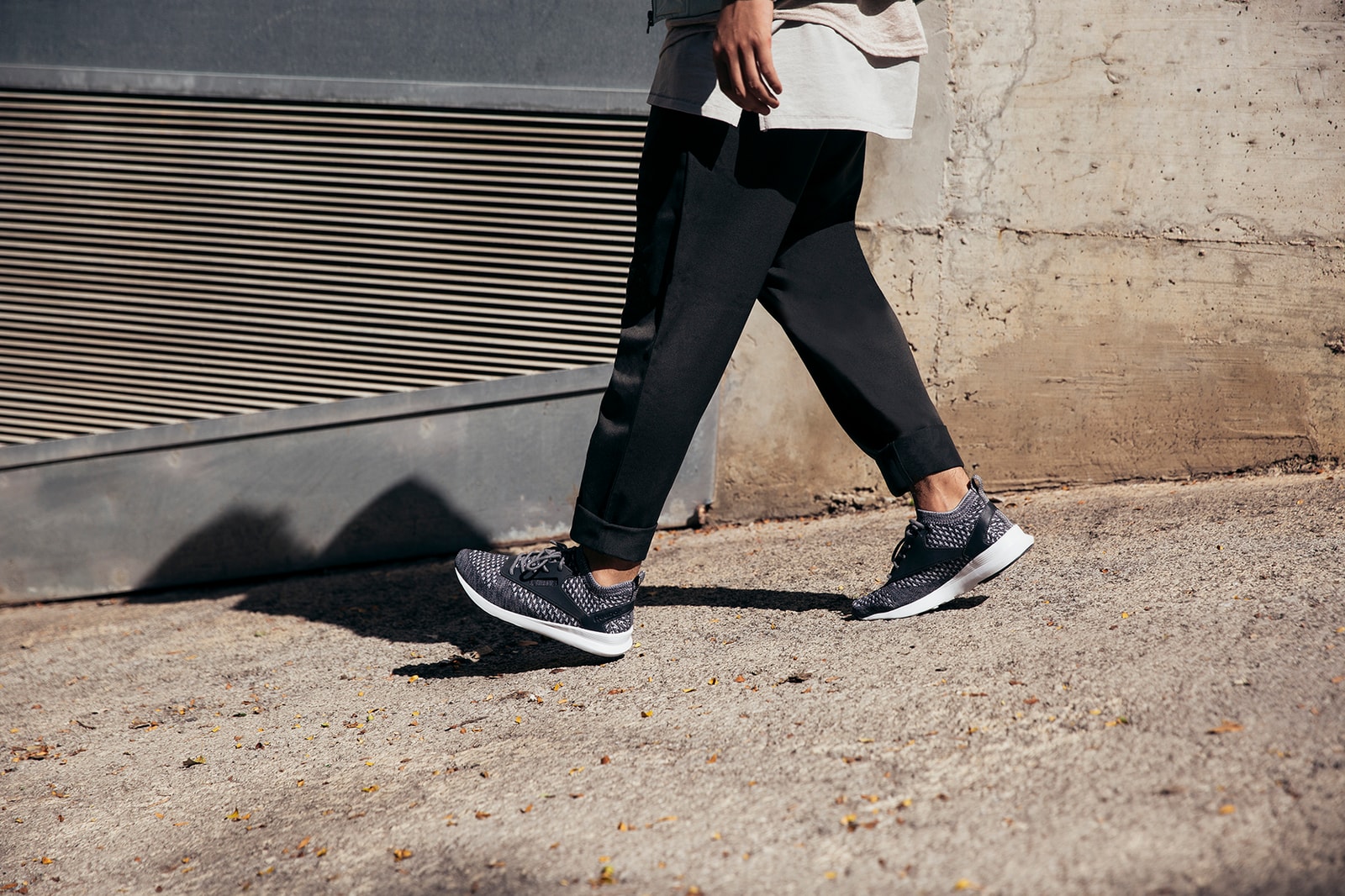 Both Nike and adidas eventually used their knit technology on a vast majority of models in their sneaker range after launching it on a specific shoe, and Reebok looks to do the same thing with Ultraknit. "The Zoku Runner is only the first model for Classics, we will release Ultraknit for our most iconic products in the coming seasons," said Bun.
The Reebok Zoku is available now from the brand's web store.