Rebuild by Needles Drops Pieced Flannel, One-of-a-Kind Tees & More for 2017 Spring/Summer
New colorways of Needles' Asymmetric Ghillie Sneaker have arrived, too.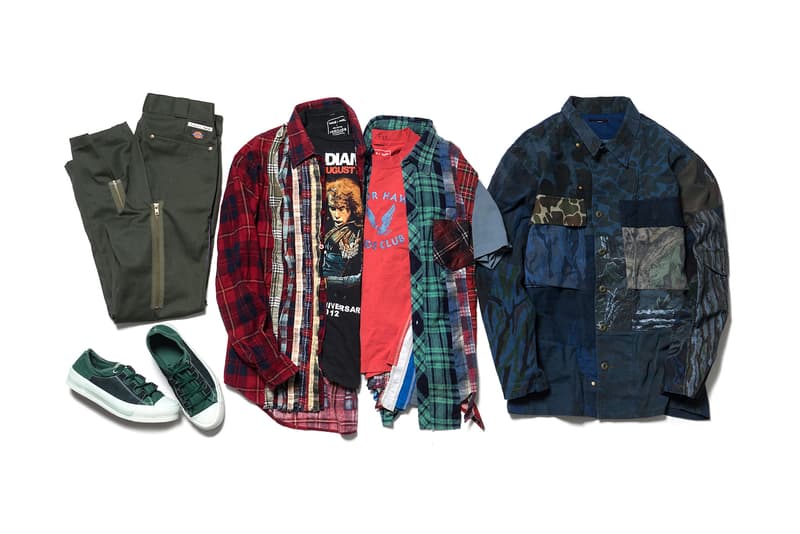 Just a few short weeks ago, Japanese mainstay Needles introduced the latest handmade pieces under its Rebuild banner: the 7 Cuts Vintage T-shirts. Now the label is back with a full-blown Spring/Summer 2017 drop. Joining the customized old school rock tees are the likes of the label's signature flannel shirts — in both long-sleeved and sleeveless form — alongside slim denim, modified Dickies trousers, and pieced military BDUs. Needles has also introduced new pieces to coincide with the Rebuild drop, including the latest colorways of its popular Asymmetric Ghillie Sneaker.
Needles fans can peruse the entire Spring/Summer 2017 delivery over at HAVEN's website.