Pharrell's Ex-Manager Phillip Leeds Reminisces on N.E.R.D. & Billionaire Boys Club's Heyday
On the eve of releasing his latest project, 'BIG SHOTS!'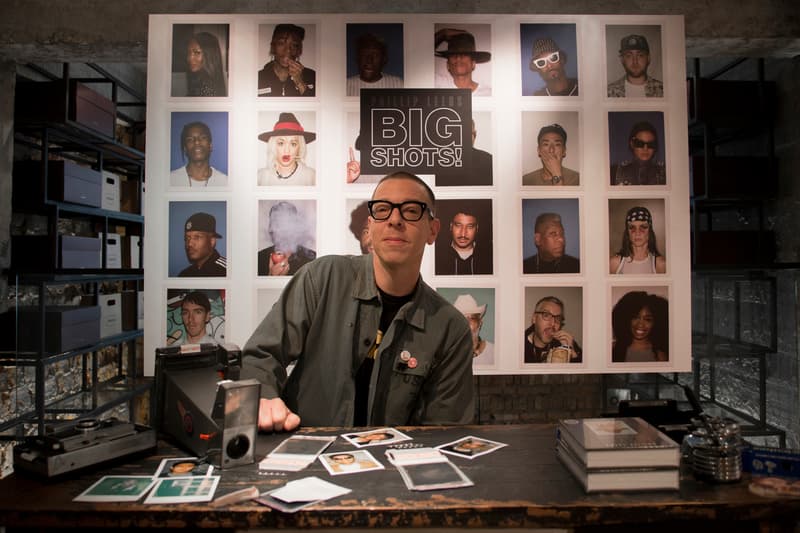 To call Phillip Leeds multifaceted is a bit of an understatement. Leeds, who was able to jump from one amazing gig to another — we're talking touring with N.E.R.D. from the group's very literal beginnings to the inception of streetwear imprints Billionaire Boys Club — has actually never gone through the process of applying for a job. A life that so many would envy seemed destined and fated from the start. During the height of Art Basel Hong Kong 2017, we caught up with Leeds at Hong Kong's lifestyle and concept store WOAW! to talk creativity and the fate of photography.
BIG SHOTS! published by industry heavyweights Rizzoli, contains Leeds's own personal collection, spanning over a decades worth of celebrity-filled Polaroids including everyone from Snoop Dogg and Pharrell Williams to Virgil Abloh and NIGO. What started out as a personal hobby astonishingly turned into a candid look at the artists, celebrities and designers we have come to admire still to this day. When asked who was his favorite to shoot, he answers without hesitance "they are all my favorites for different reasons." Pausing for a moment to laugh before continuing, "but I really like the pic of Snoop. That was a really fun day at BBC, him getting free clothes and smoking blunts all day. It was hilarious. And basically from that day, I have him in like four outfits looking progressively higher." Though Leeds feels print is becoming a dying art — going the way of vinyl, books and magazines — he fantasizes about making a followup: "There's a box of missing photos somewhere in my storage; that could be Part II."
1 of 3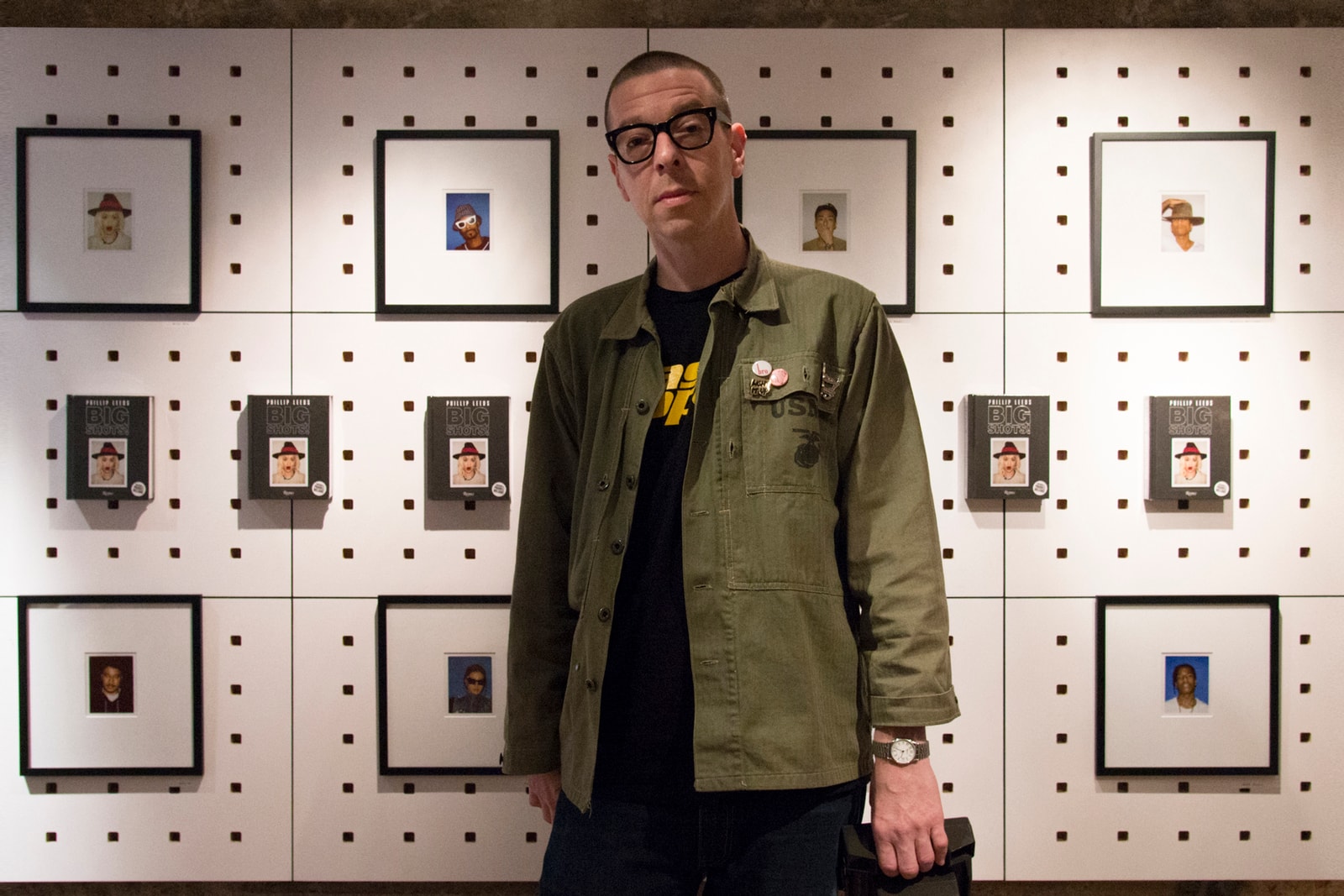 2 of 3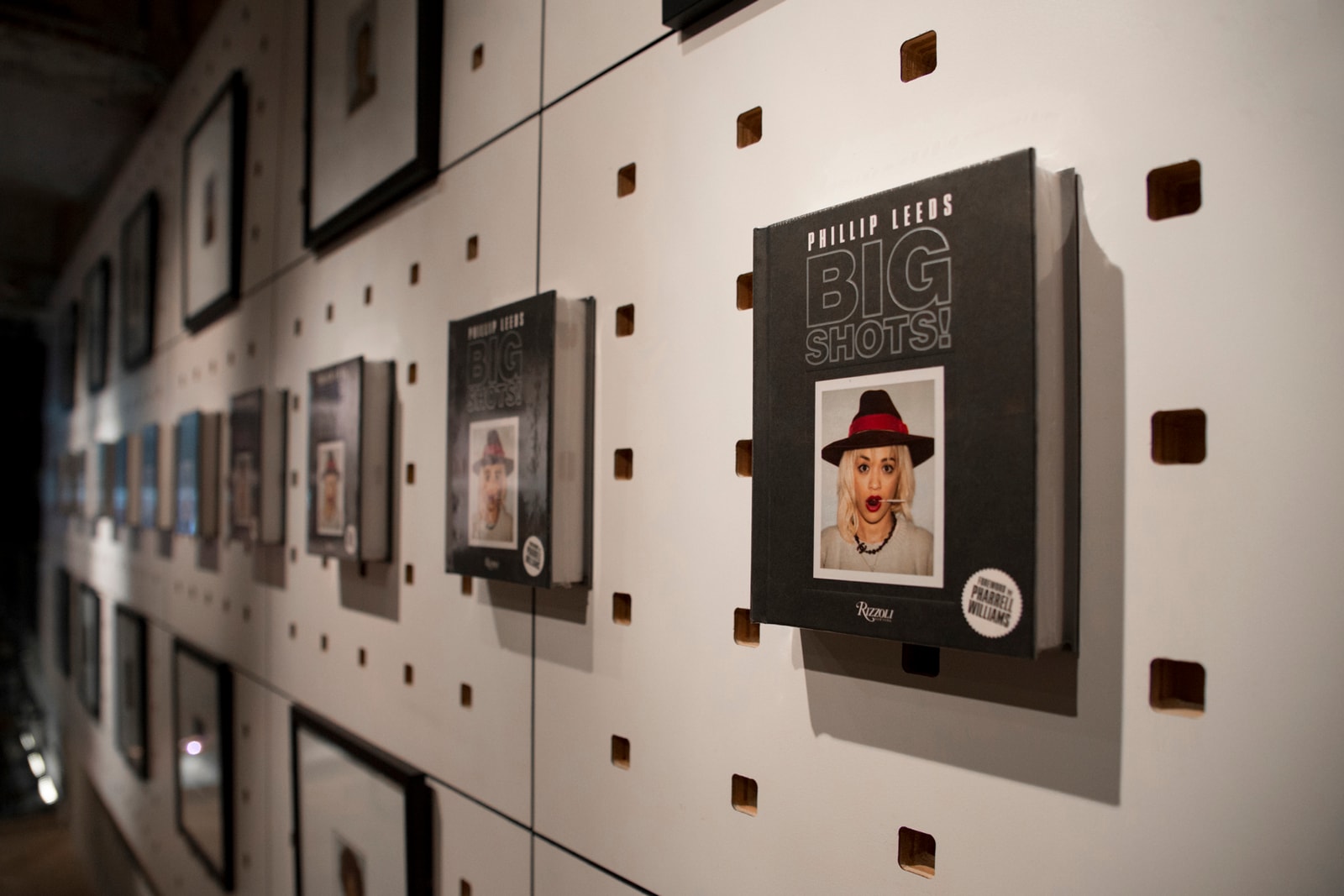 3 of 3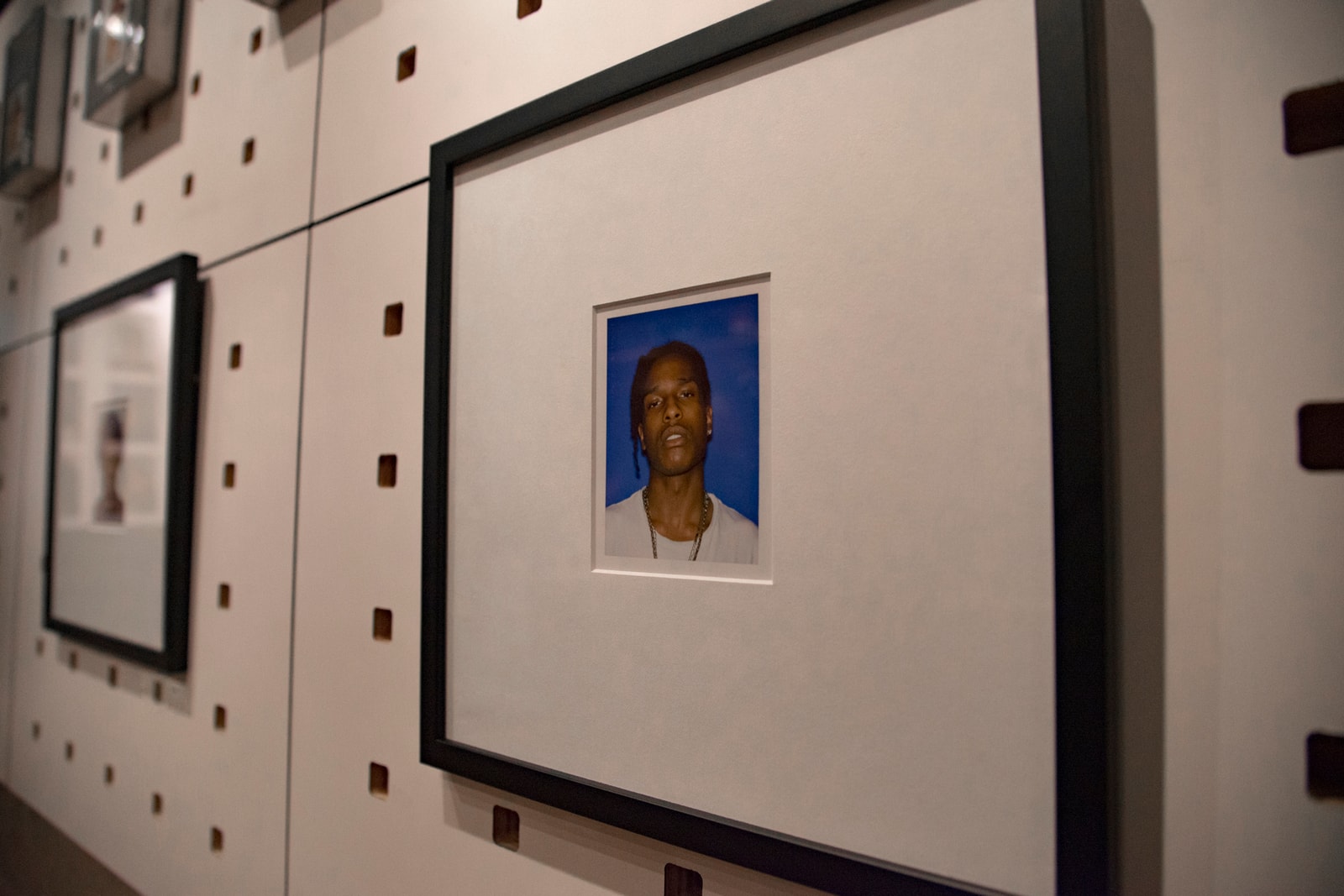 How Leeds even made it to this milestone is an intriguing one at that. As a New York native, Leeds's journey into the music industry, and eventually becoming the tour manager for N.E.R.D. and Pharrell, started off with his passion for music. "I always wanted to be in the music business," he recounts. "I was working at Tower Records and a former friend of mine had an internship over at Rush, which was a hip-hop management company started by Russell [Simmons] and Lyor [Cohen] out of Def Jam." Eventually his friend, Brian, left the internship and called Leeds up to see if he wanted to take over the spot. With a confident "yes," Leeds found himself amongst the likes of A Tribe Called Quest , Busta Rhymes, Missy Elliott and Leaders of the New School during the last independent days of Def Jam. Among the lesser known artist at the time was a young Pharrell Williams and Chad Hugo of pre-Neptunes days. "Those were my pal Rob's friends that would come up to the office and hang on my couch all day."
Though Leeds didn't stay in the hip-hop scene for long — and after a quick stint with Peter Thomas's "How Can I Be Down" conference which featured the likes of Wu-Tang Clan and Biggie Smalls — he eventually started a tour managing gig with metal bands under the guidance of Scott "Heavy Metal" Koeing.
"And while I had checked out, Pharrell and Chad had both gone from Rob's weird friends from Virginia to The f**king Neptunes!"
From touring in vans and playing small gigs to eventually being upgraded to big tour buses and opening bands for Black Sabbath, Leeds had become out of touch with the hip-hip world. "And while I had checked out, Pharrell and Chad had both gone from Rob's weird friends from Virginia to the f**king Neptunes! Pharrell was in all the music videos with the big yellow hat singing all the hooks and sh*t, and I hadn't paid attention to any of it." Jumping instantly into his mind, he starts to share an anecdote of him and "Heavy Metal" Scott eating at Fred Segal's Mauro Cafe when they were suddenly approached by a man wearing a Gucci sweatsuit, lots of jewelry and sunglasses, "We had a real superficial conversation and we just both walked off. I had no idea who he was." A few months later, and a mention from Rob, Leeds realized it was Pharrell, "I was like 'oh sh*t, I saw Pharrell in L.A.' This is how my life is. This is how I got all these picture," he says as he points to his book.
Concluding his touring gig with heavy metal bands, Leeds returned to New York coincided with the moment Pharrell, Chad and Rob landed their Star Trak deal. Two tour dates in and Leeds found himself on the road again with the rising stars of N.E.R.D. "Their third show was my first show with them and it was at RFK Stadium in Washington, D.C.," Leeds states. "Pharrell had never toured until he started touring with me." With Leeds' self-proclaimed, unconventional managing style, he prides himself on his wild stories with the group. He starts to recount a time when he let Pharrell leave a soundcheck early, "My man's car was outside so as we were leaving, across the street an all-black girl's middle school let out." With Pharrell and Shay crammed into the back seat of a Honda Civic Hatchback, Leeds recalls "the girls started jumping on my man's car. We thought they were gonna knock the bumper off and Pharrell didn't give a sh*t, you know?" With all the touring talk, one subject was still untapped. What did Pharrell have on his rider? "The only real rule about the dressing room was: no onions in the deli tray cause they stink up the whole place," Leeds declared.
Over the years, this grouping eventually catapulted Leeds into fashion, and thus, playing an integral role in the initial stages off Billionaire Boys Club and ICECREAM alongside Pharrell and NIGO. Leeds eventually became the creative director and then the global brand manager of the culture pushing label.
1 of 3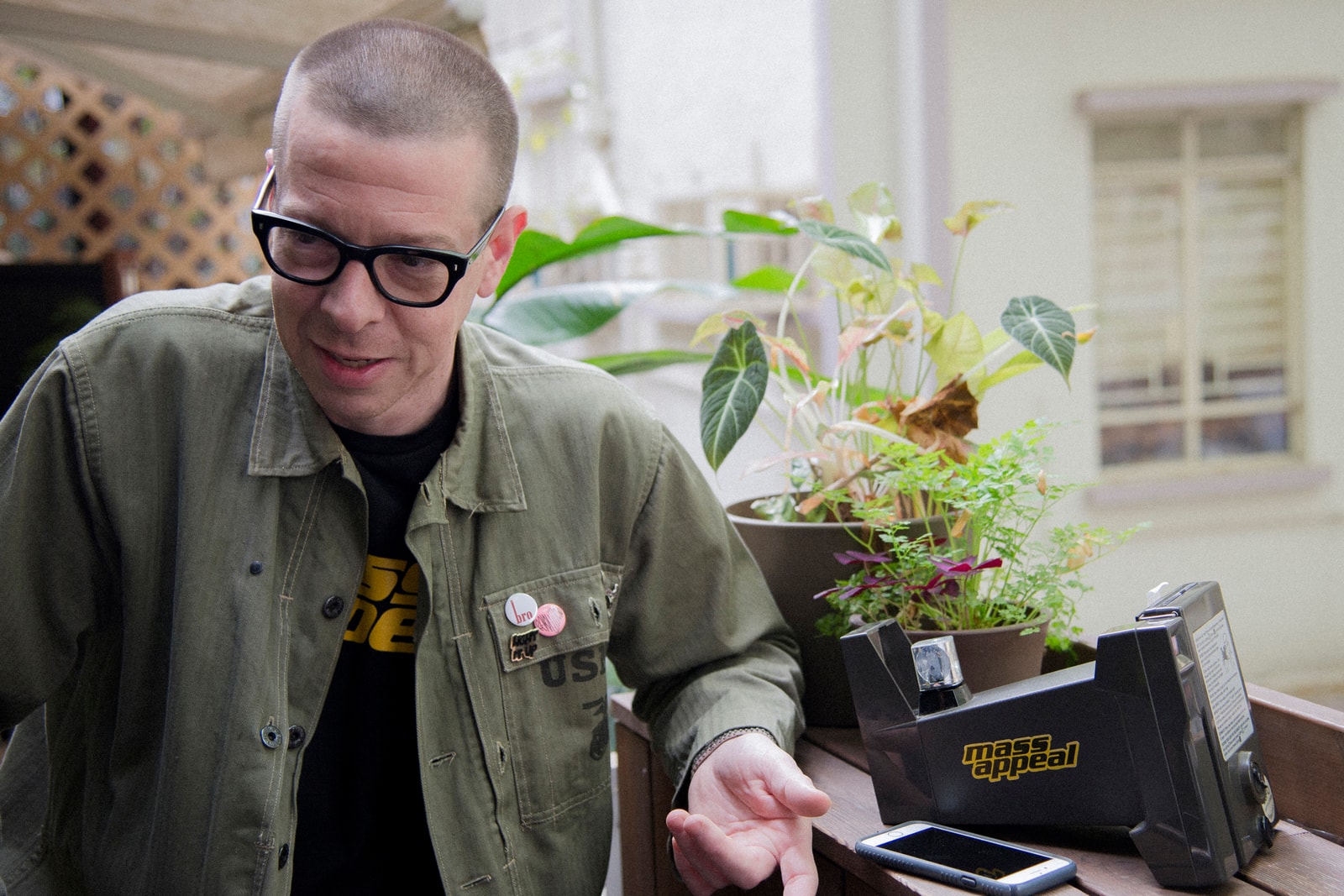 2 of 3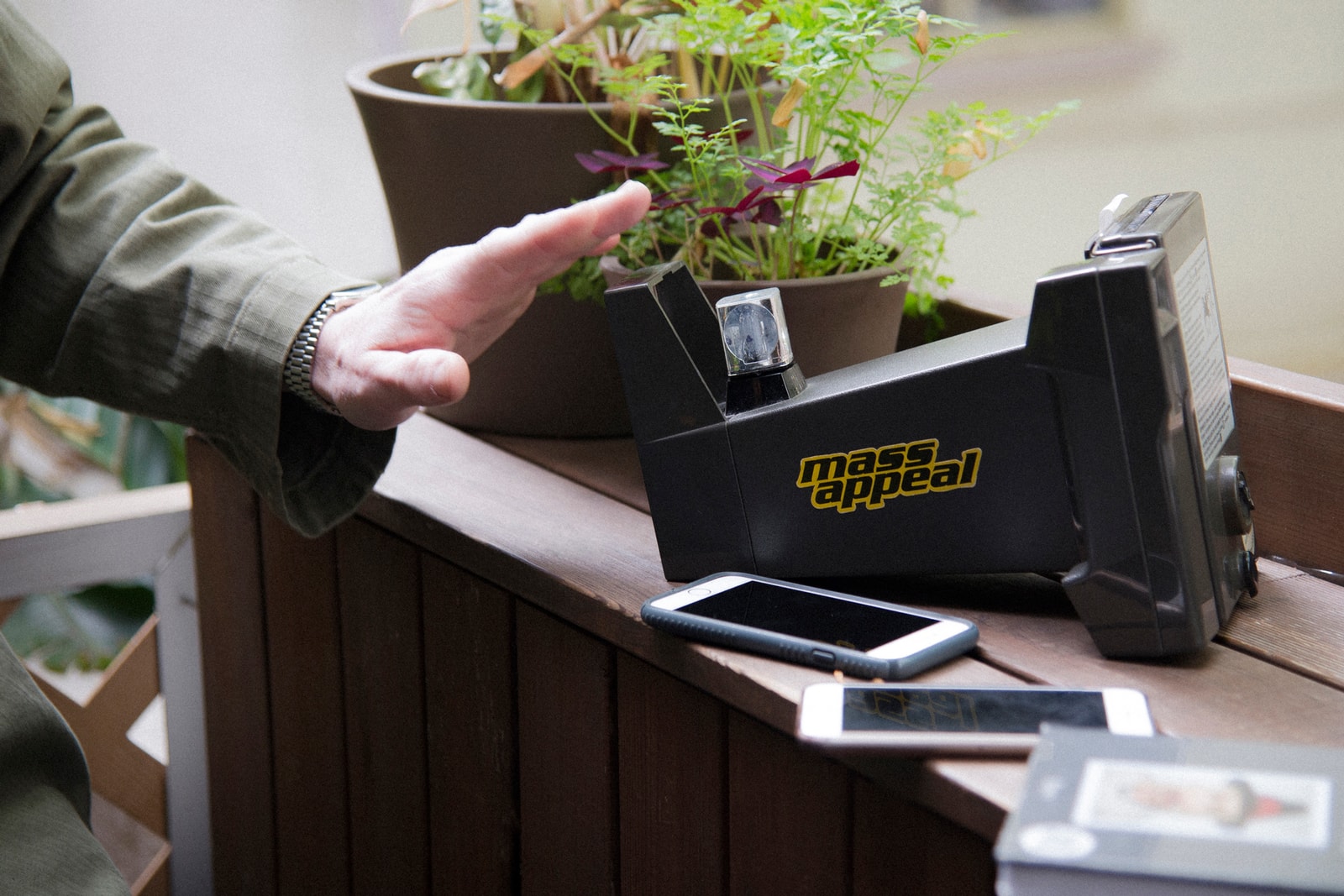 3 of 3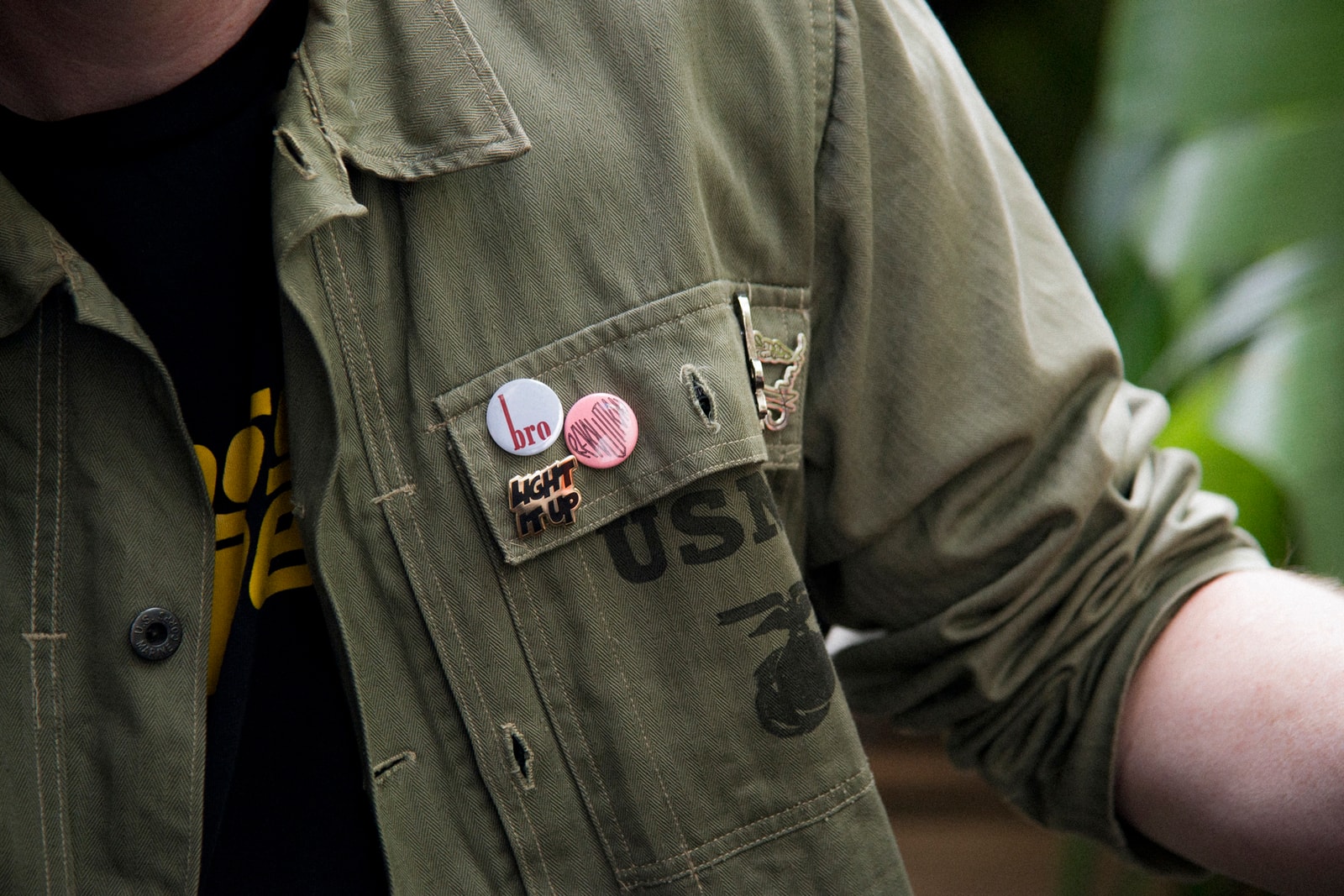 Leeds gazed off in reminiscence as the early days of BBC came to a mind — a time when boxes upon boxes of clothes started showing up at his house from Japan, "Basically Loic, Pharrell, NIGO, Toby (Feltwell) and Sk8thing were doing the designs but there was nobody really except Rob, Loic and I in New York. When we turned on the BBC website, we got like a thousand orders on the first day." Without a solid game plan, how did they cope? "So we were packing boxes in Loic's mom's basement, sending out the first orders of the BBC sh*t. I just made myself useful," he boasts. "I have some design credits under BBC. Most of the time I would have an idea and send them to Sk8thing and let him 'Sk8thing' them."
With the rise of Billionaire Boys Club and ICECREAM, American audiences started to move towards a more eccentric look, especially in the realm of hip-hop. When asked about its influence on the culture, Leeds gives all the credit to Pharrell: "He blew it up in New York and America. He just wanted to make the pajama clothes he wanted to wear. The all over prints, that's another thing he started." Leeds went on to pay dues to BAPE, although BAPE had some exposure in America through the likes of the Beastie Boys, it was still relatively unknown at the time.
"When we turned on the Billionaire Boys Club website, we got like a thousand orders on the first day."
Yet how much of Pharrell's charisma is parlayed onto the musical success of The Neptunes? "Pharrell has this mojo where he's so influential with seemingly no effort," Leeds claims without hesitance. "From trucker hats to skater vibes to Vans and Thrasher shirts, Pharrell even slimmed down everyone's jeans." Leeds searches his memory, "I can't think of it on demand, but there's a bunch of other cultural things that he changed the vibe of. He's very "golden touch" and influential."
Having known each other for 20 years, Pharrell graciously wrote the forward to BIG SHOTS!: "He's very supportive and he's always gonna be family. My first job in the industry is when I met him. I paid a lot of dues with him so it's all good," Leeds states nostalgically. Leeds's final words about Pharrell say so much about his relationship with Skateboard P, "If you look closely at Pharrell, he supports all the people around him, genuinely and generously."
Though Leeds never imagined himself to be in the limelight — having spent most of his time working diligently behind the scenes — he lays down some lasting words for the similarly ambitious: "It's good to have hobbies and side projects. Be creative and artistic about other things." As the room fills up with fans and VIP attendees, Leeds isn't stunted by his fortunes. Contemplating on where his life has taken him, he gracefully states, "I feel like I'm really lucky, like it was all by chance."