Lionel Messi Suspended Four Matches for Verbally Abusing a FIFA Official
It's not looking good for Argentina's national team.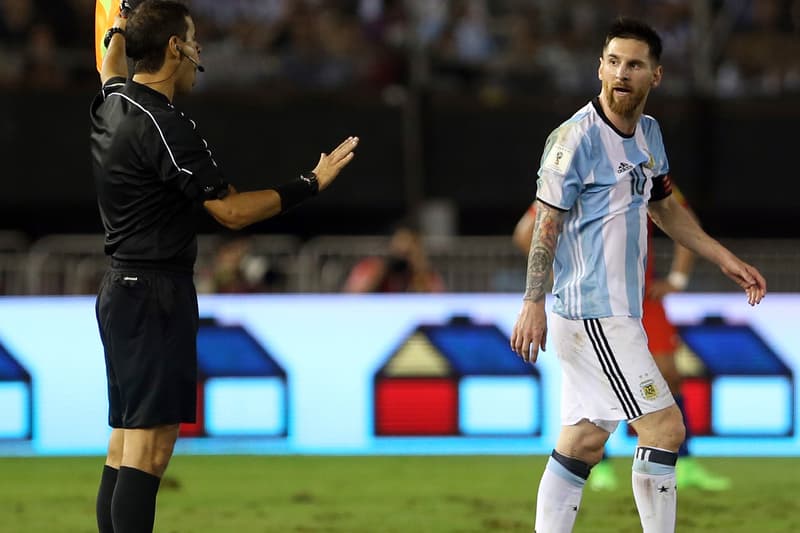 Lionel Messi has been served a four match suspension and a 10,000 CHF (approximately $10,167 USD) fine by FIFA today, and no, it's not because his face and name were just found on a metric ton of cocaine bricks. During Argentina's World Cup Qualifier against Chile in Buenos Aires last Thursday, Messi shouted profane insults at an assistant referee after being flagged for a foul. The Barca star then refused to shake the official's hand following Argentina's 1-0 win.
Messi's suspension will begin today as Argentina is set to play Bolivia in La Paz. Having struggled much of this campaign, the Argentine national team currently sits third in the South American Football Confederation (CONMEBOL) with five qualifying games left — only the top four advance. The earliest Messi could return is for his team's final qualifier against Ecuador on October 10, but it could just be too little too late by then.
Here's some footage of the incident in question.