Exploring the World of Kanye With Four of the Most Notable YEEZY Sites on the Scene
The masterminds behind Yeezy Mafia, Yeezy Busta, Yeezy Talk Worldwide and TeamKanyeDaily break it down for us.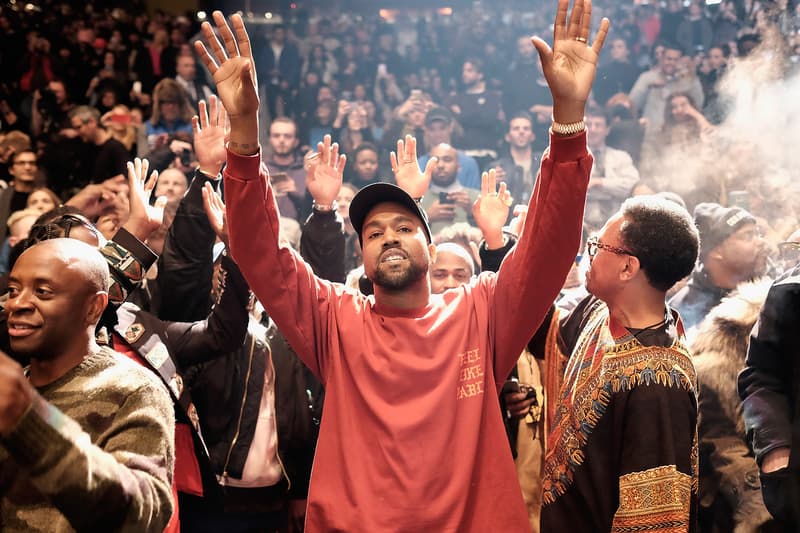 Whether a fan of the man or not, Kanye West happens to be one such character that has crossed over into various creative disciplines finding veritable success in each. Initially making his way into the Roc-A-Fella Records family as the crew's behind-the-scenes producer, HOVA's constant cosign tactic of name-dropping the then unknown talent into many of his hit songs did well to turn sets of eyes and ears over in Kanye's direction. Stretching his 15 minutes of fame into what now seems a never-ending lifelong cycle, the artistic polymath has found a way keep the spotlight fixated on him be it through his music, clothes or juicy gossip tidbit. For years a fixture on the radio, in the clubs, upon a fashion stage, and in the headlines with his sometimes political sometimes not, Grammy-stage crashing charismatic self, 'Ye continues to remain at the epicenter of mainstream pop culture.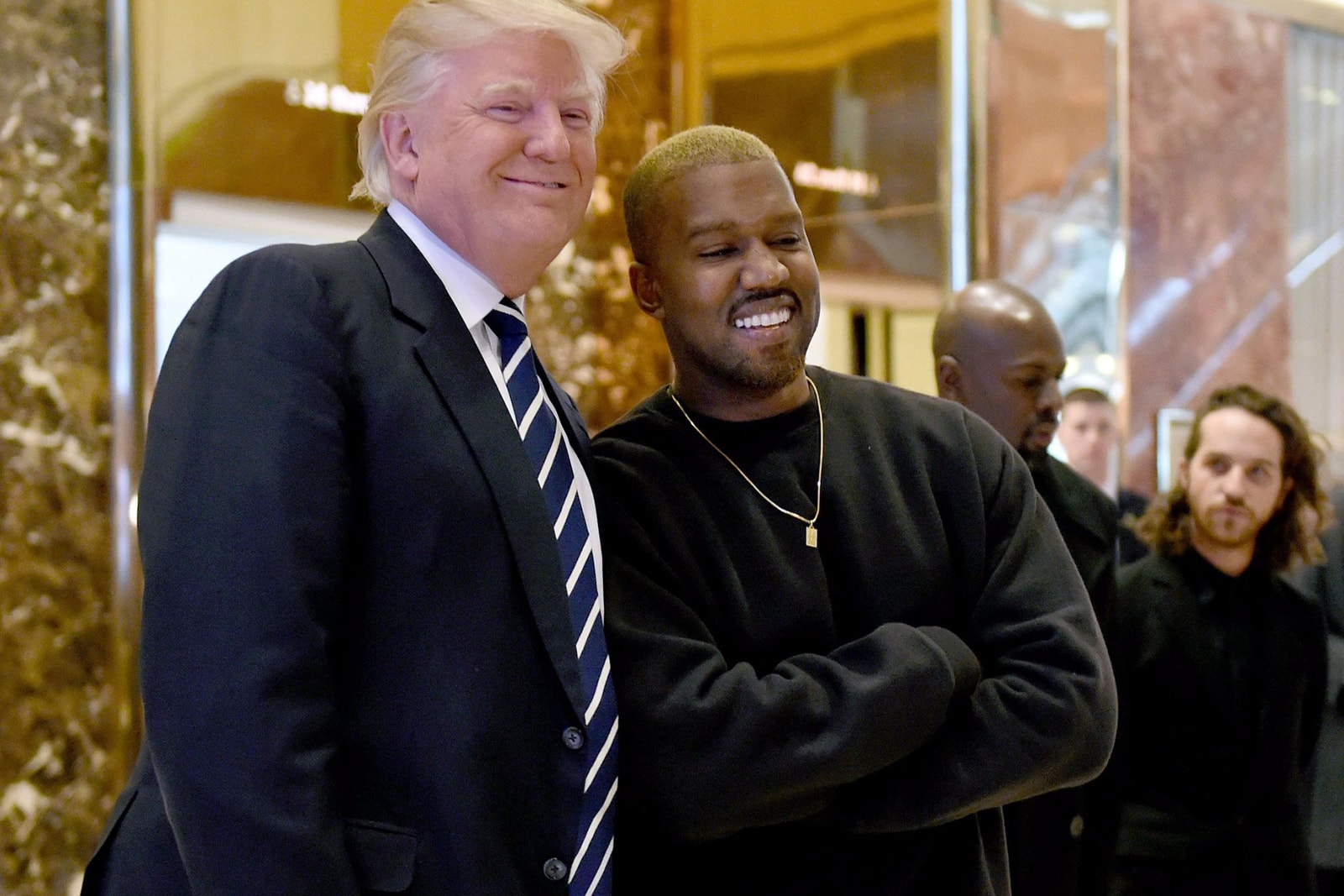 With the endless stream of all things Kanye content that rhythmically floods our social media feeds, more and more websites dedicated to curating the latest and greatest news have seemingly popped up over the years. Of course with the insane popularity of his YEEZY label, sneaker line, and reported rumors covering everything from upcoming music collaborations to industry beefs and health issues to bureaucratic propaganda, there is enough information for all to cover.
… there have been several times that we have been blamed implicitly for changing adidas's release plans – whether or not this is true, we consider ourselves on Team adidas…
Wanting to dig deeper, we thought to highlight some popular sites and further explore their authority and expertise in the wild world of Mr. West. Hitting the pause button on their hectic schedules, we turn to Yeezy Mafia, Yeezy Busta, Vivian Frank from Yeezy Talk Worldwide, as well as Josh Chowa and his team at TeamKanyeDaily as they share the ins, outs and inspirations behind their respective websites.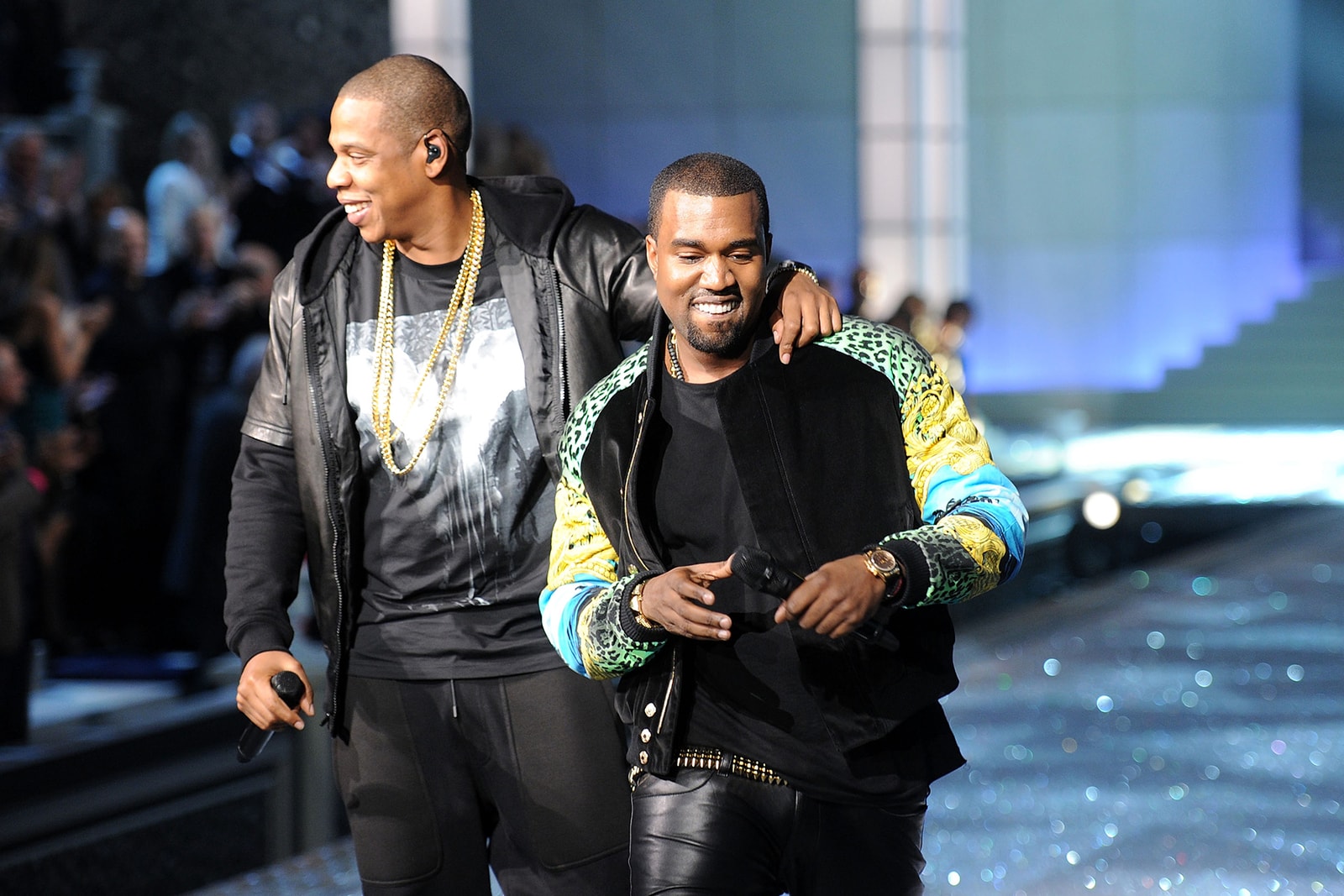 How were you first introduced to Kanye West?
YB: I was first introduced to Kanye West back in 2007. When I was 10 years old I heard the song "Stronger" for the first time on the radio. I went straight home and downloaded Graduation, The College Dropout and Late Registration. I then started researching his career outside of music and I have been a fan since.
YM: The music of course. He blessed us with beats decades before blessing us with YEEZYs. Kanye has been a force in the music industry since the '90s, and his art remains influential to this day.
YTW: I was first introduced to Kanye when they use to play "Stronger" on MTV. So I would have been around 9 or 10 at that time.
TKD: I (Josh) was first introduced to him while watching MTV play the "All Falls Down" video one morning before school. The visuals were so unique to every other video playing on MTV at the time. I was hooked! I also thought the lyrics were so different and self-criticizing, which for a rapper was rare. I was actually listening to 50 Cent heavy back then but related more to what Kanye was saying and I've been a fan ever since.
What is the baseline concept of your site and how have you seen it evolve over time?
YB: Basically, it all started last year when I was gifted a pair of fake YEEZYs. I quickly found out that they were fake and I began to do more research about them. I ended up getting myself a real pair and wore them proudly. A few kids at my high school were also wearing fakes though pretended that they were real. They showed me the website they got them from and how much they bought them for (about 100 bucks), but just to flex, they would tell girls and others that they paid more than $1,000 USD. As a big fan of @FakeWatchBusta, I transferred my knowledge about YEEZYs and I made @YeezyBusta. At this point, I soon realized that the kids in my high school weren't the only ones rocking fakes, but rappers, actors and celebrities too. So, I called them out on it. I then started educating my growing fan base about the differences between real and fake pairs in hopes that they would aspire to pick up authentics. I realize YEEZYs aren't for everyone and are quite expensive, so I encourage those who can't afford them to wear other alternative dope shoes that are REAL, like UltraBoosts or NMDs and work hard to pick up a real pair one day. It's just my opinion and I want to keep it as real as possible. I don't judge others for having opposing opinions.
YM: The site was created to help people with the same interest in limited sneakers, primarily YEEZYs, and communicate and team up to combine efforts with each other. In one year, our growth has been exponential. While we limit membership to 50 people, our strength is in diversity. Our members are worldwide, and our skill sets are diverse. We're just sneakerheads who want the best chance to cop coveted releases, earliest insider info, trusted marketplace and legit checks, and above all else a big family who have a lot of fun in the process.
YTW: The concept of Yeezy Talk Worldwide is an online community based on Facebook where people can talk about YEEZYs and everything Kanye. As well as buy, sell and trade YEEZY's and Kanye merch, etc.
TKD: For the fans by the fans. My main goal was to create an online community of like-minded people that would eventually evolve to include things other than our social media platforms. For example, we started holding "All Kanye Nights" at a club in London. Once a month we rent out the venue to play only Kanye songs, including songs he is featured on, has produced or remixed. Those nights are so special because it always reminds me of unity among Kanye fans. We have people fly in from around the world for this night, the dedication is crazy. This year we are planning to host a night in America. This is only possible because of the enthusiasm around Kanye. People queue for blocks in all kinds of weather for his merchandise, so we're not surprised. The simple answer though is that we aim to keep people updated with everything Kanye related; breaking news, his projects, what he's wearing. We also make it a point to highlight Kanye fan art from fans because we believe he has the most talented fan base.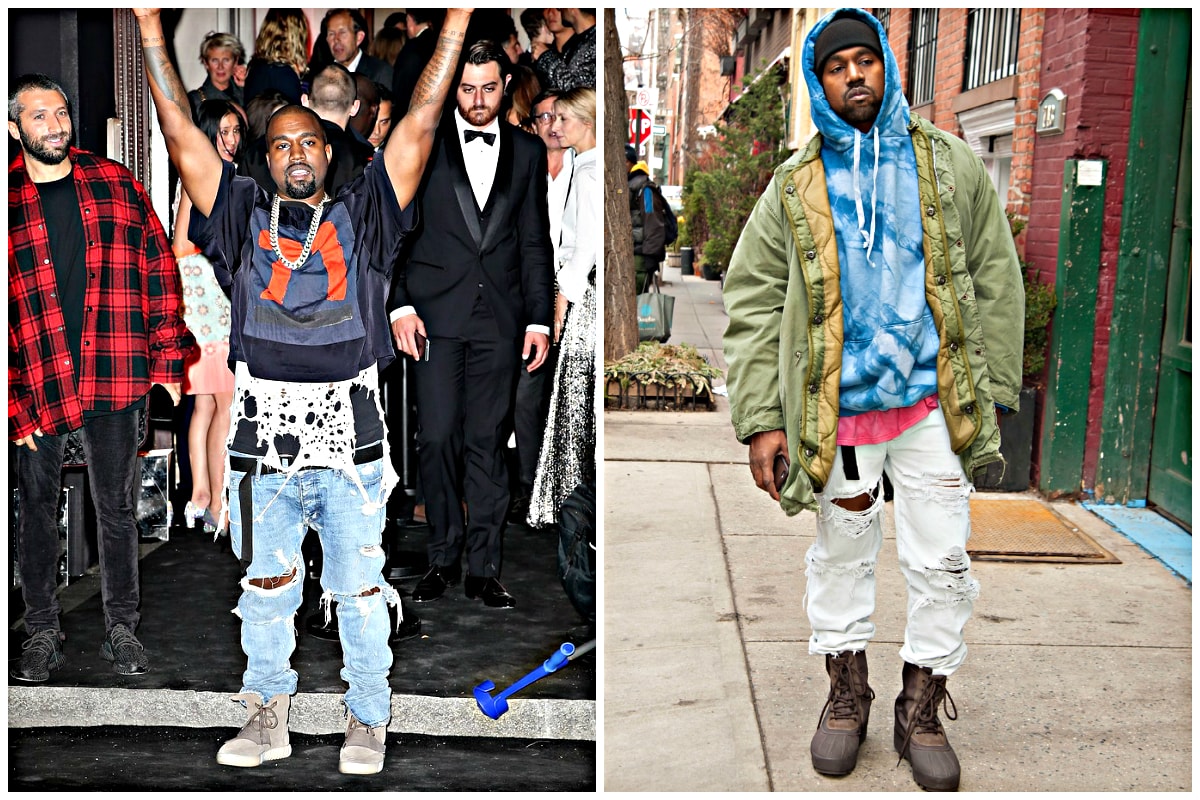 What is your daily routine to ensure you're first in getting the breaking news?
YB: I have many friends in the sneaker industry who tell me about everything Yeezy-related — a lot of times a few weeks before everyone else finds out about it. I'm very active in the sneaker community as well, always staying on top of what's hot and what's new.
YM: When I wake up, before I brush my teeth, I grab the crystal ball and ask if we are going to bless the web today. I then brush my teeth, check emails, Instagram, and Twitter and if crystal ball was talkative, we ask our fans if they are up.
YTW: It's to make sure that information is correct and make sense. Sometimes we can get it wrong because the source wasn't good or information changed. So nowadays we try and share news closer the time of release as it is more than likely to be correct.
TKD: Really it's just being active on social media. Once you build a brand that's as well-known as ours by the fans they feel a part of it. They DM, email and tag us in anything Kanye related. Kim's website and app is also a great source for behind-the-scenes information. She shares photos and the process of projects Kanye has worked on alone or together with her. Many of our followers don't have her app so we are the bridge for them to those rare pics and info. We've learned which trusted sources in the media to look to for interviews and daily photos of 'Ye. All the big scoops sometimes come directly from Kanye himself via his team. For example on New Year's we found out about the feature he did for Tyga's "Feel Me" through a simple text they sent stating the song would drop in a few hours. We usually have the heads up ahead of time even if it's just a few mins or hours. It also helps that the five members of TKD live in a range of time zones, so someone is always awake to keep the account updated. Marcello and I live in England, Zeinab and Noah are in America, and Maik is in the Netherlands.
What do you think was the pivotal point of Kanye's career?
YB: I feel like Kanye had quite a few "Pivotal" points. Music-wise, his albums were always received well and truly showcased his talent. I wasn't introduced to him until the song "Stronger" and I was too young to remember exactly what was going on haha. Fashion-wise, he has always been on top, since Louis Vuitton. I feel like the Kanye sneaker craze really exploded when he signed with adidas. His creativity paired well with adidas's technology and was a match made in heaven. Seems like 'Ye single-handedly turned everyone into a Hypebeast. There's a YEEZY for everyone, and with the right amount of patience and work, anyone can have a pair.
YM: I think that there were two pivotal points in Kanye's career: one as an artist, and the other as a businessman. The first pivotal point in Kanye's career was when he lost his mother in the tragic accident. The body of work he would proceed to create and release to the world entitled 808s and Heartbreaks might just be the rawest, most honest, and most vulnerable piece of music that any artist has shared within this generation. For an artist like Kanye to put his heart and soul into that album while simultaneously pushing the sonic boundaries of hip-hop just proves why he will always be held as one of the most innovative artists of all time. The second pivotal point is when Kanye signed the shoe deal with Nike. While he had already helped create/launch various other sneaker/clothing lines (like his Louis Vuitton's), his initial deal with Nike helped transform him from a rap star to a global icon. This laid the foundation for the adidas YEEZY sneakers, as well as allowing Kanye to branch out and expand his empire into clothing and multimedia.
YTW: I think when he started working with adidas as they allowed him to create so much, which I guess influenced his other work.
TKD: This is a tough one because Kanye consistently reinvents himself and breaks down the walls in music, design, film, fashion and other spaces he decides to create in. The Graduation album era is one because it began to show us that Kanye was more than just a musician: he was an artist, a creator, and a visionary. It was the moment everyone around you that might not have seen why you loved Kanye so much, finally saw it too. His 808s & Heartbreak album as well because he again proved his bravery to change direction and it was the moment that set him apart from everyone else like he's been doing his whole career. That album stretched the definition of rap and paved a path that made it easier for a different type of rapper to exist. Kanye's partnership with adidas is important because he has the ability to create more than just shoes; the brand has allowed him to go beyond normal limitations with his clothing lines and other Yeezy-related endeavors. Also (on a personal level), marrying Kim and having children shifted Kanye's career because he became even more focused on accomplishing his ideas and using his words to express the things that matter to him.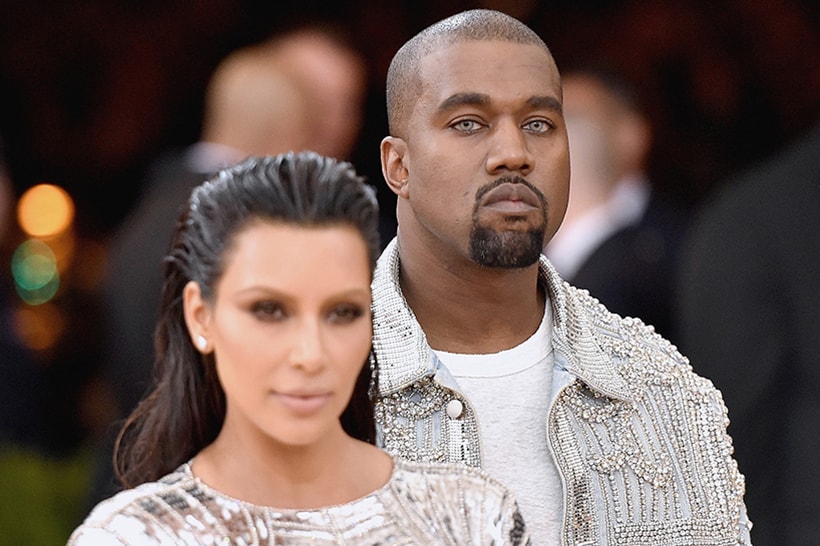 Has there ever been a time when you decided to pass on publishing a story that you've later regretted?
YB: Nope, I have never regretted posting anything and I don't remember a time when I missed an opportunity to post something. I am honest in all of my posts, and I want to keep it that way with my fans and followers always.
YM: We are very selective about the information that we release. We respect adidas and their products too much to intentionally damage their plans. It's a fine line between releasing information to sate adidas fans' hunger or deciding to keep things quiet. There have been plenty of times that we have decided against releasing information. Conversely, there have been several times that we have been blamed implicitly for changing adidas's release plans – whether or not this is true, we consider ourselves on Team adidas and welcome fans and sneakerheads alike to jump on our hype train.
YTW: Yeah. There have been times where we have info and pictures no one has posted but we're either not allowed to share or we are not 100% sure if it will be correct or genuine. Such as the upcoming Cream YEEZY V2, we had that info since December.
TKD: Not really, if we have even the slightest idea to pass on it, we probably will. Luckily, we have a relationship with the artist and we know what we should and shouldn't do. We try to keep the "delete this" text or emails down so, if we second guess it, we don't publish. We know what we're here to do.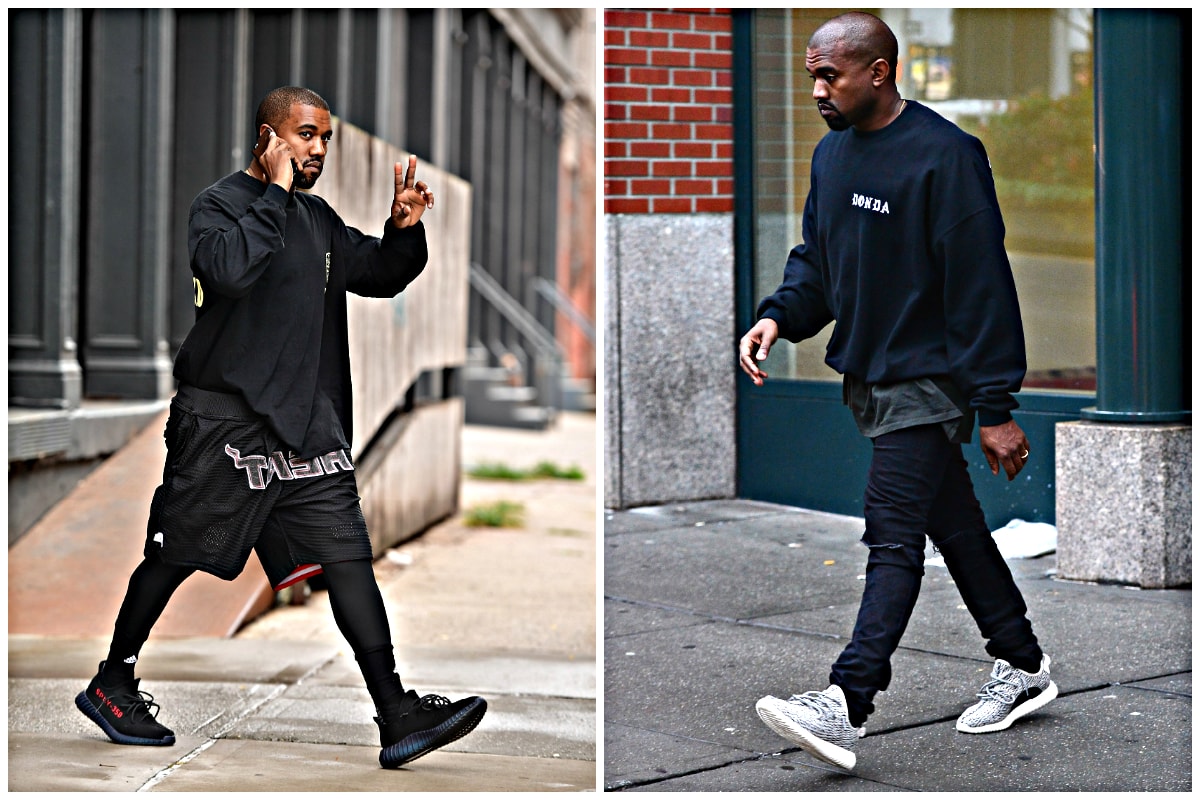 Do you have another job? If so what is it?
YB: I wouldn't say that I have a job, yet, but I am a full-time student. I'm currently in medical school in a direct med program after high school. So I'll be a doctor one day and a sneakerhead at heart always. While I'm not studying, I resell some shoes here and there.
YM: Due to recent massive social media growth, I had to quit my job to focus on Yeezy Mafia 24/7 and I have no regrets doing that. I've met a lot of interesting people since the beginning and it's always something special to interact with our fans in real life.
TKD: Josh Chowa (Twitter: @JoshMotif) – Currently I am working towards my degree in marketing and work in journalism for MTV UK as a writer and also wrote for a few magazines here. I find new artists, help with their brand, and build them into legit artists with creative ideas I pitch and execute.
Maik Leenards (Twitter iMaikL) – Graduated with a Bachelor of Science degree and now works as a full-time user experience designer at a company based in Amsterdam.
Marcello Carbone (Twitter @MrCarb1) – Earned a Bachelor in Math degree and now works as a football (soccer) coach.
Zeinab Najm (Twitter @zeinabnajm) – Currently working towards a Masters in Sports Administration and completing an internship in Michigan.
Noah Williams (Twitter @BigNoah256): Currently works in the music industry doing A&R, marketing, public relations, merchandise creation and more through a company created with business partners — marketing legends Deonte Pollard and Julian Boykins.
Would you call what you do appreciation or obsession?
YB: I would say what I do is an appreciation. I appreciate Kanye and everything he's done and I have nothing but respect for him. Also, I don't enjoy fake people and those who find the easy way out of things. I believe in putting in work to get the result you want and I appreciate those who do just that.
YM: What's the difference? Some might say a passionate appreciation is an obsession. It depends on your definition of these words. We love what we do, and we do our best to remain positive in doing so. We'll let you decide.
YTW: It's bit of both. We appreciate the brand, that's why we put a lot of work into Yeezy Talk Worldwide, yet obsessed with everything and trying to obtain every YEEZY shoe or to get the some of the apparel, etc.
TKD: There's a thin line between appreciation and obsession but when they work together, it ensures a perfect outcome and that's what we've achieved with TeamKanyeDaily. It's both our obsession and the shared obsession of other fans that has created a great community. However, it is all rooted in a deep appreciation for all things Kanye.