Dave Chappelle Talks About His Netflix Special, Hosting 'SNL' and Meeting Prince
The comedian discusses his $60 million USD deal.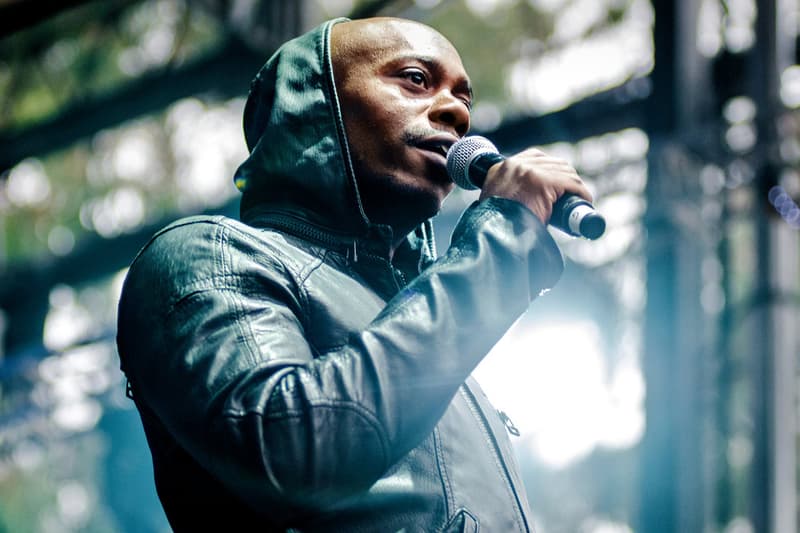 In an in-depth interview with The New York Times, Dave Chappelle sat down with Dan Hyman to discuss his recent deal with Netflix, which will include three comedy specials from his stand-up shows. Reportedly earning him $60 million USD, the comedian made headlines when he walked away from a $50 million USD deal with Comedy Central back in 2005. When asked about the level of fame brought on by Chappelle's Show, he stated,
"A lot of times when you're a famous dude, you don't really feel like a person is actually looking at you. They're looking at the phenomenon that you've become. Every once in a while, a person will engage with you, and you'll be like, O.K., this person actually sees me. But I didn't want the headache or the scrutiny. It was too much for me at that point. I felt like after I quit my show, the crowds could actually see me. The audience recalibrated with me. They listened to me again. And it was great. I started playing clubs again just because I enjoyed it. It was reaffirming a love for [stand-up]. It was important for me to do that. I needed that. I loved it. In the last few years, I've found an altitude I'm comfortable with."
Chappelle also talked about his Saturday Night Live performance, which aired shortly after the U.S. presidential election. He became worrisome after sketches had to be completely rewritten since everyone assumed Clinton was going to win. After receiving advice from fellow comedian Louis C.K. who told him, "[Forget] the rest of the show. The monologue is all that matters," Chappelle delivered one of the greatest monologues in the show's history.
Touching on a number of topics including his interaction with Prince, the allegations against Bill Cosby and what to expect in the future, read the full interview here and catch the premiere on March 21.