SNEEZE Magazine's Avi Gold Explains the Concept Behind His SNEAKEASY Air Max Installation
Inspired by moms-and-pops sneaker stores.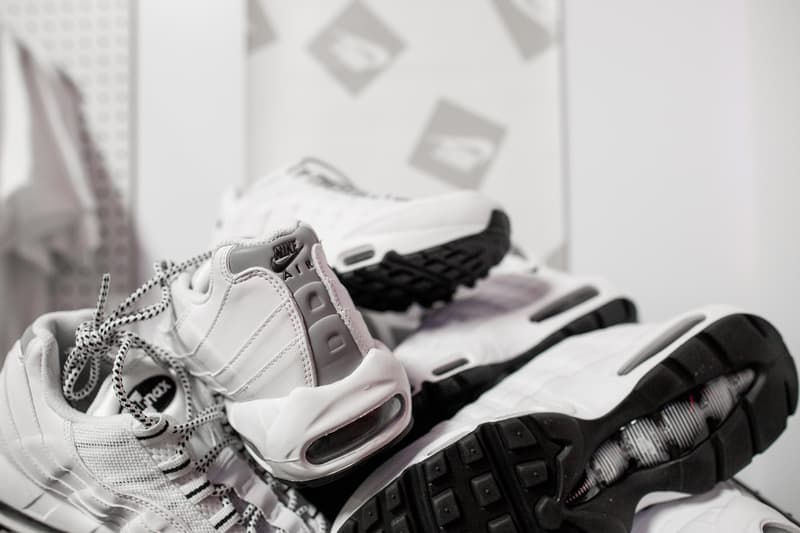 On Saturday in downtown Toronto, Nike Canada held its invite-only SNEAKEASY party to celebrate the launch of the VaporMax running shoe. At the event, Avi Gold put together a mom-and-pop shop installation to pay homage to the Air Max 95.
We caught up with Avi to talk about the installation, what the Air Max means to him personally, how he feels about bootleg clothing today, the streetwear scene in Toronto, and more.
I want to talk about what the Air Max 95 and the '90s decade means to you.
I was born in 1984, and grew up when there was no Internet. It was a different world. When you wanted to go see sneakers, you had physically go see them and you couldn't just go online. Toronto wasn't a developed place at the time. It was a metropolis city with tons of immigrants, me being one of them. If you wanted sneakers, you had to go to Jane & Finch mall, Scarborough Town Centre or Dundas Mall. There were crazy sneakers in that mall that people would drive across the border to Buffalo or New York to bring them back. That was the first place when I saw a pair of Air Max 95s and I remember it was in plastic wrap.
Fast forward years later, I used to travel to New York for work, and there were these mom-and-pop stores in Brooklyn and it was the same type of vibe. A Korean woman with gloves, just running the store and there were shoes that had been in there for a hundred years. The midsole was painted because they were yellow over time, all of that. I would say those experiences along with rap videos and magazines were what triggered my interest in sneakers.
I remember going through The Source magazine and their fashion section had all the cool sneakers. That's where I saw the Air Max 97s. Nobody at that time was cataloging sneakers. Or just hearing your favorite rapper like Ghostface rap about a bright fat pair of yellow Air Maxes, like that was pretty crazy.
What is it about the Air Max 95 that appeals to you?
The shoe is based on the human anatomy, the rib cage to be specific. To me, that's so dope. It's interesting that a designer could take that element and bring it to life in a shoe. You have the grey gradient, and the subtle neon highlight. It's just perfect. It blends so well together. I'm a kid who grew up watching Style Wars, and seeing colors for the first time on footwear and how people used them in shoe design, it was interesting. My friend Gary who lives in London, he took me to a bunch of sneaker stores and was explaining to me just how important the shoe was over there. To hear that crazy mobster dudes in the street were wearing it for fashion is sick. It's like the equivalent of a soccer hooligan in a Stone Island jacket. They're so crazy about the Air Max 95 in London.
1 of 2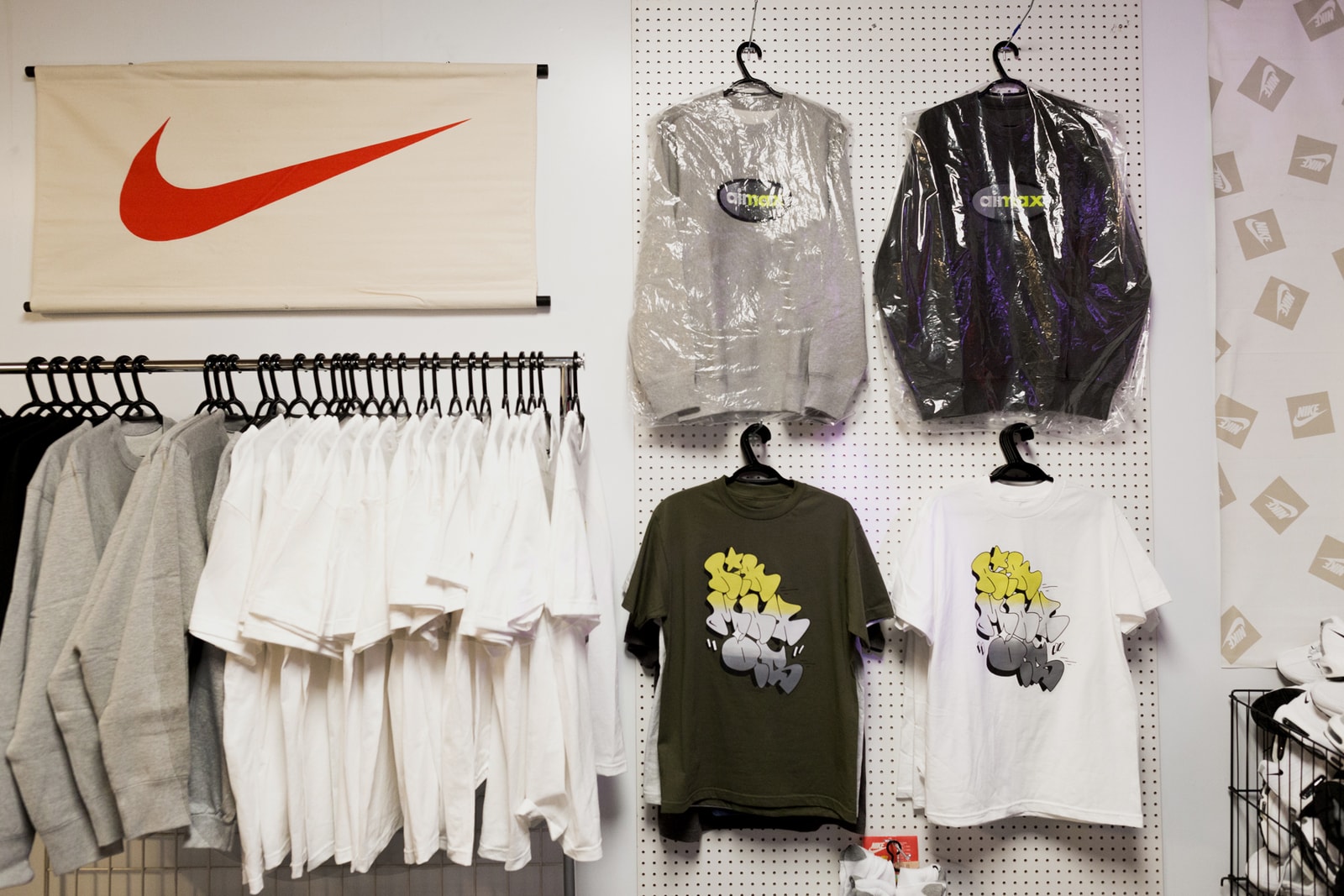 2 of 2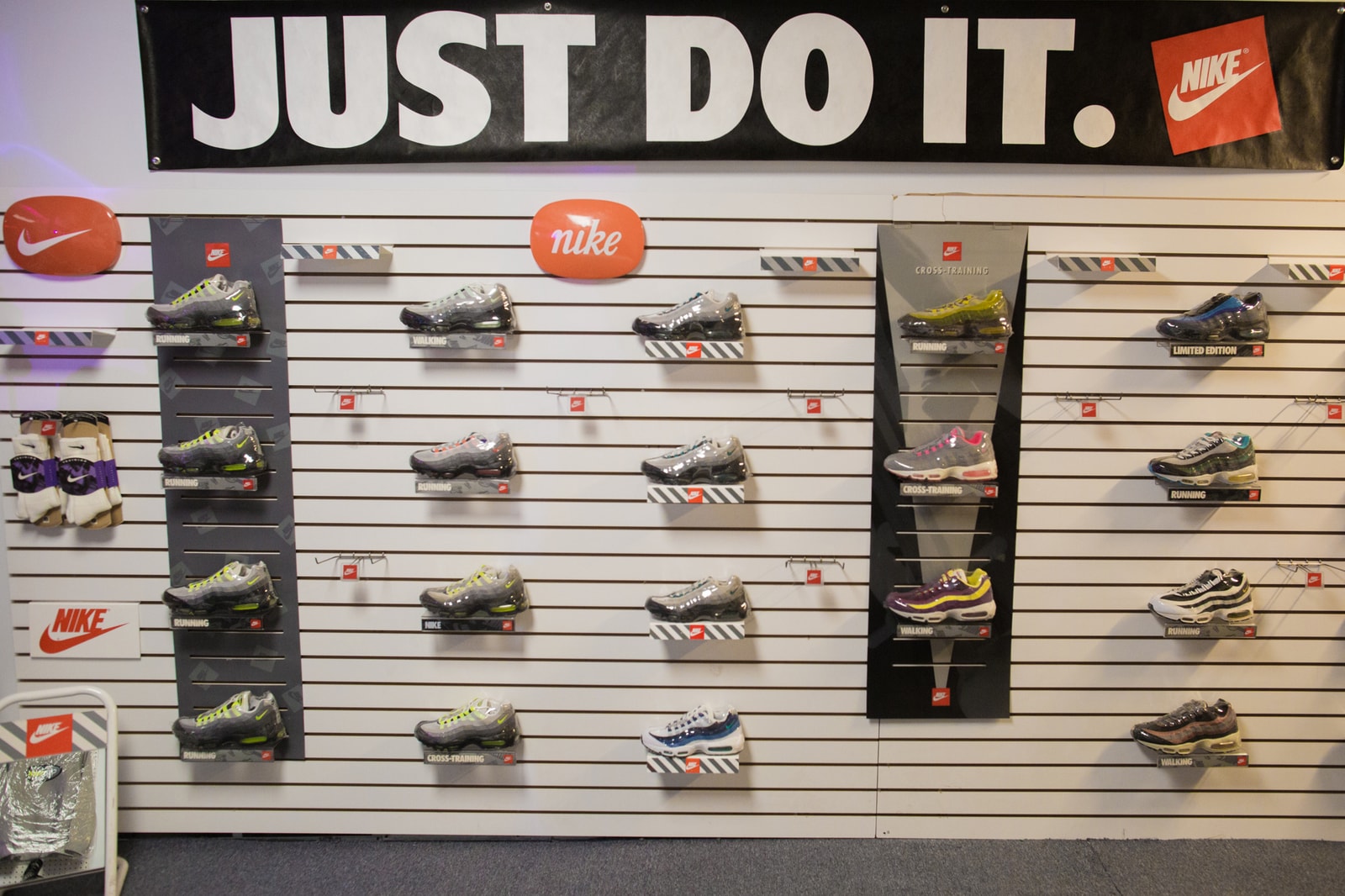 Why do you think there's a different reaction to the Air Max in Europe than in the United States and North America?
That's a question I ask myself every other day. Certain brands just do way better in Europe. Supreme will do a collaboration with Lacoste and it will sell out right away in Paris, whereas it just goes over people's heads in America. Certain brands and certain products have different meaning to different people.
Tell me about the Air Max 95 installation you put together for the SNEAKEASY in Toronto.
My whole installation is based on prompting nostalgia, to put people in a time capsule, to take people back to my first experience seeing the Air Max 95. I'm building a functioning mom-and-pop sneaker store, with sneakers in plastic wrap and weird Nike paraphernalia. When you go to a store to buy things these days, there's no special feeling attached. Everything is just published online and you already know what to expect when you go and buy something. That's what I'm trying to do with this installation. I want to create an experience that doesn't exist anymore.
How do you find inspiration for projects?
Travel inspires me a lot. I go to Tokyo, and there's a lot of cool stores that only play cassettes and that's inspiring. I remember the DJ Muro "King of Diggin" mix and I'm like, oh, I forgot about this song, and it inspires me to make a mix of my own. Or when I'm at a thrift store, or looking on eBay, and I see T-shirts and say that's a really cool reference, I want to reference that on my own and reappropriate it in a way. I draw a lot of inspiration from traveling and from just old vintage magazines, and all sorts of weird, obscure places. It's hard to get inspired these days. That's why I always go back to the archives, whether it's a Parliament or Funkadelic record, or a vintage T-shirt.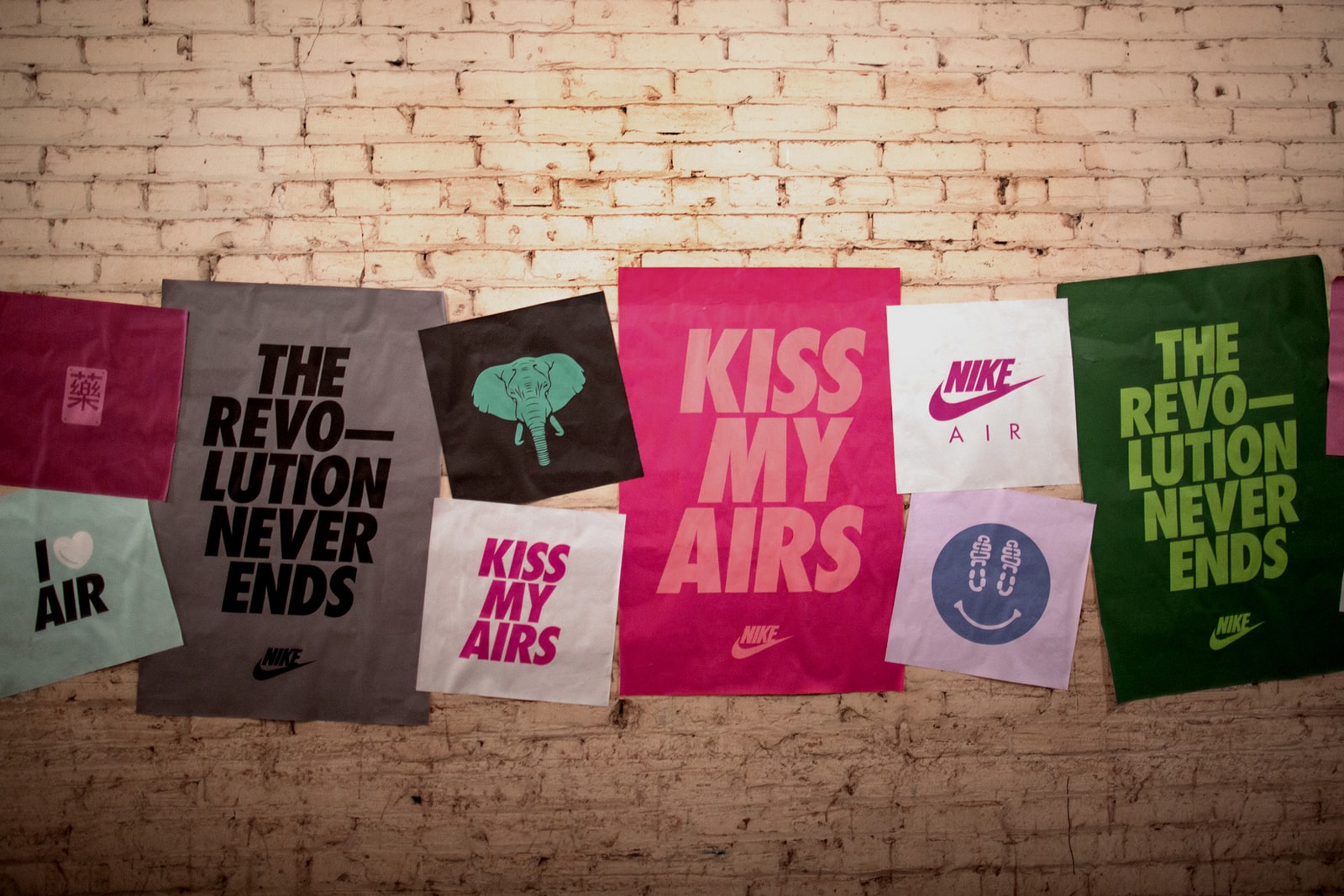 Why do you think bootleg clothing will always be important?
For me, the whole thing with that was marketing, like okay, how do I make a name for myself. I'm going to create products that obtain shock value. What do people love? Shock value. So when you put a photo of Larry David on a towel or T-shirt, or you pay homage to a Woody Allen movie, it's a trigger like one: oh shit, I didn't know that existed, two: where can I get that shirt, and three: dude, that reminds me of when I first watched that movie. I think bootleg T-shirts have reached their peek. Now my focus is to evolve from that. It's like when you hear a mixtape, and it's a rapper on someone else's beat. You're like, wow, that's pretty good, but now let's see what they can do and how they can evolve into an artist.
So bootleg clothing was really just a starting point.
It started out as a joke, and it transitioned into something a lot of people wanted, and it hit a ceiling because there's so many people trying to do it. You can only go so far when you're making your version of someone else's shirt. It's cool, but I don't see the depth and growth in it anymore.
And you put out these shirts with the word PLAGIARISM on it.
It was a pivot away to say, okay, I've spent the past three years plagiarizing and I'm going to acknowledge that, and I'm going to use this to expand into something else. It's like telling you, yo, I stole that and I'm either going to keep stealing or start something new. I'm pivoting from T-shirts to fleece, and I can't just put crazy logos that don't belong to me on fleece, so what do I do? I acknowledge my past and the aesthetic of my brand and evolve it into something else.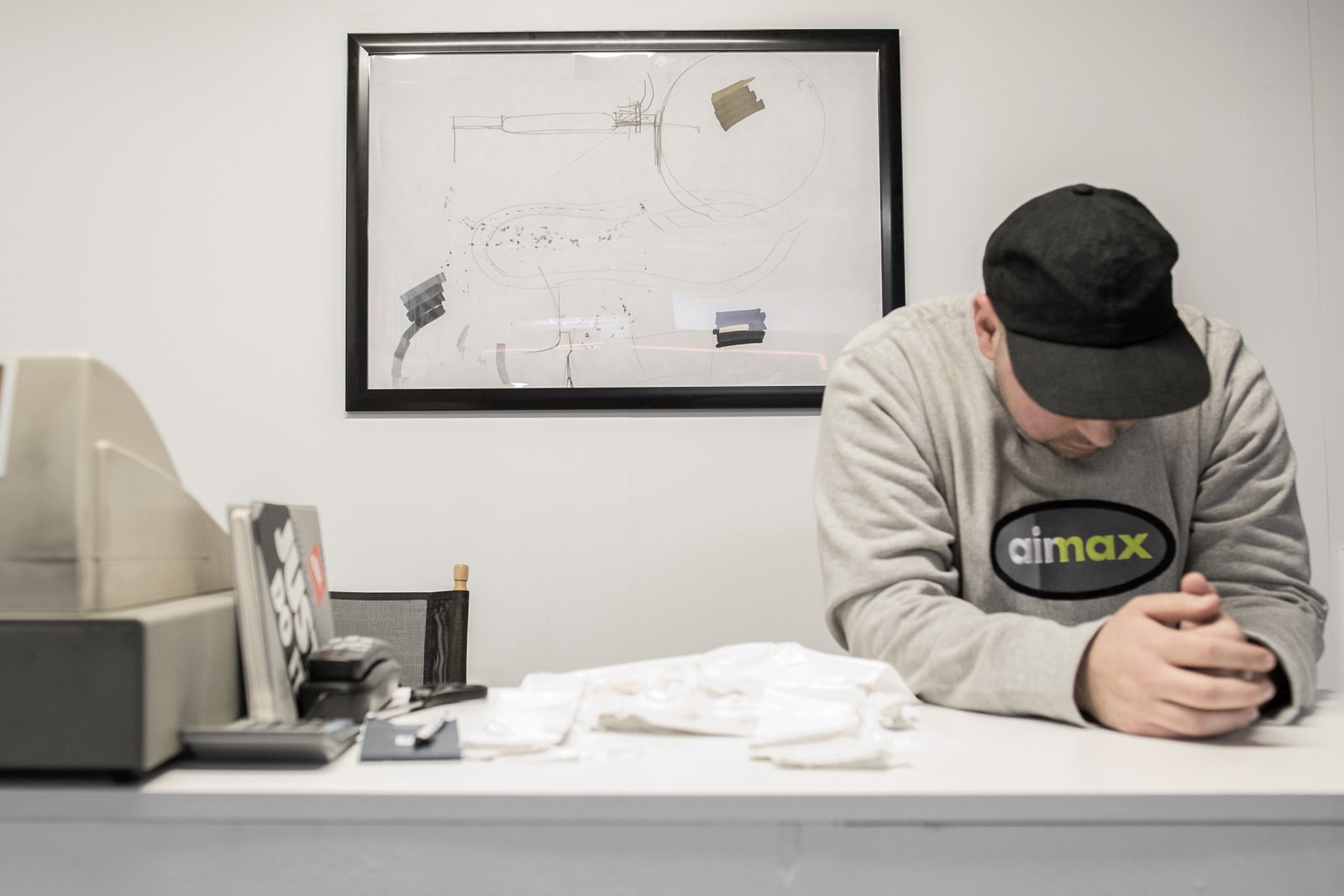 Tell me about your involvement with SNEEZE Magazine.
I came on board around issue three. I've always wanted to see the publication just grow and become way bigger because it's not just words on a page, it deserves to be on a lot of newsstands and not just a niche product. My whole thing is I like to create and make things. To see something, I worked on make it on the next cover is exciting knowing that I was the one to make that happen, or to see my friend's artwork in the issue, just bringing my network together to create this poster-size publication, to get people excited about print magazine is the most satisfying thing ever.
Who are the people that inspire you creatively at the moment?
Michael Kopelman, he runs a company in London called Gimme 5. He's one of the first guys that was ever in a Stussy campaign, and every story this guy tells is just the most iconic thing I've ever heard, whether it's about partying with Sade or going to New York in the '80s and buying Jordan 1's for $24.99 USD. All his crazy experiences are so inspiring.
What's a piece of advice you would give someone trying to do something similar as you, to build out their own creative brand?
I don't get why people are so shallow about their ideas or what they're trying to do and just stop. I worked every shitty job ever. I used to work stock for Nike, now I'm getting interviewed about Nike, that's psychotic. It's so cliche to say, yo, never give up and keep hustling, but this is real life, and anything you want you can get, it's just up to you to go get it. But it's also about having the right etiquette — that's how you're acknowledged, you gotta play your part. It took me a long time for people to think that I actually know what I'm talking about and that I wasn't out of my fucking mind.
What is a dream collaboration for you?
Nike or Stone Island. I'd probably collab with Apple on a Bluetooth just to be a troll.
Talk to me about the United Front movement in Toronto back in the day, and what streetwear culture was like in the city back when you were coming up.
That was an insane time. 431 Richmond was literally a gold mine. Anybody that came out of there ended up doing something. Two of them are like the two biggest pop stars now — Drake and The Weeknd; they used to hang out there all the time. That was like my childhood. I was an overweight, annoying kid who just used to hang out at a store and pester them all day, to see shoes, and see releases and have access to things that I would have never saw. Those were still the MySpace days, and there was NikeTalk — shouts to NikeTalk. I am thankful to Matt George for aligning and opening that opportunity for all of us. It was a clubhouse for awhile. I used to work at Nomad, and I helped close the store down, seeing that building empty was heartbreaking. Now it's a condo. That was just a crazy place with crazy energy. There were so many iconic moments.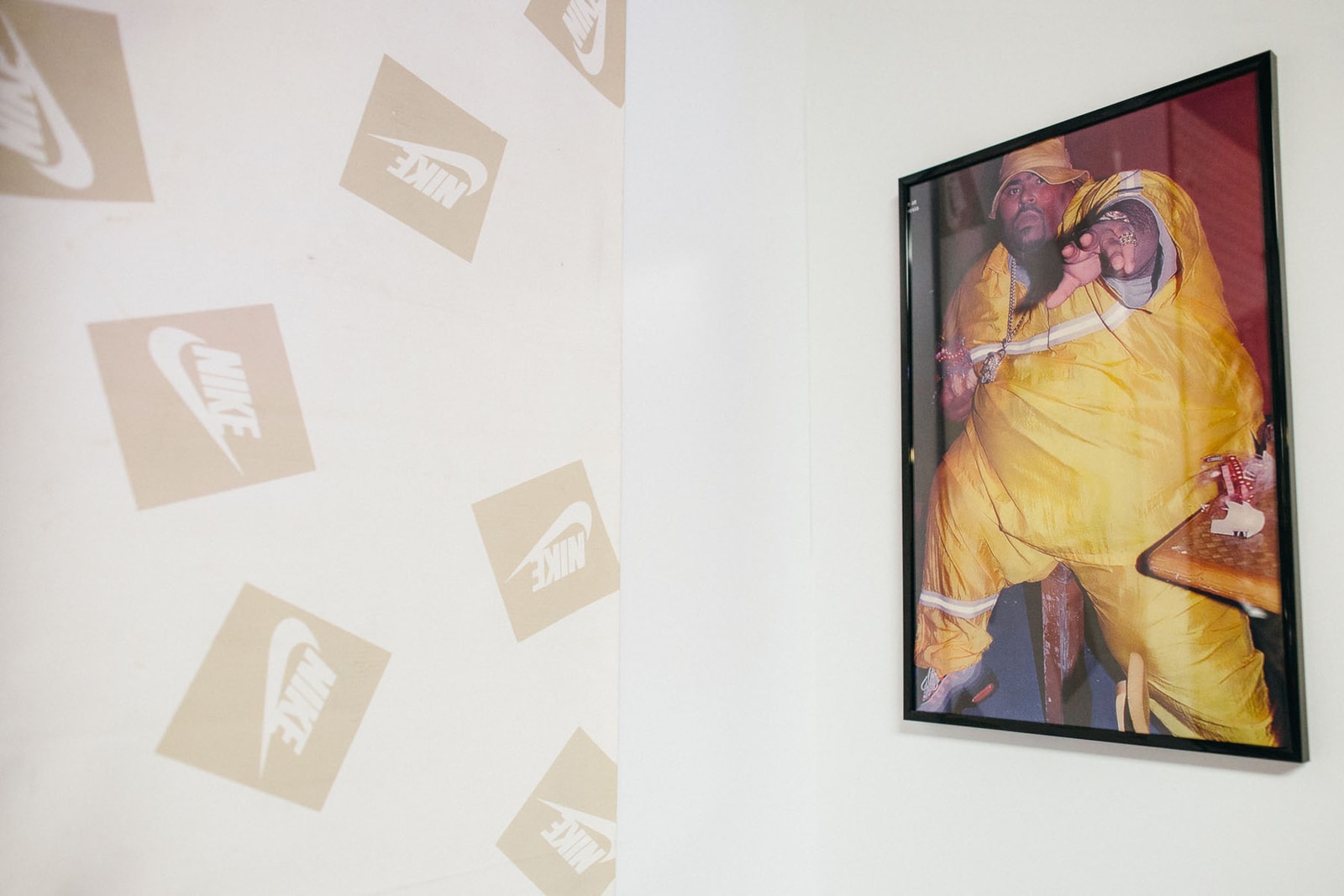 What is the streetwear culture in Toronto like now?
It's just different. You can just buy your outfit online, put it on, walk down Queen Street and people will think you're cool. Back in the day, you had to be cool to even be around. For some people, it might have been intimidating. You had to be up on cool shit to be cool, whereas now, you can buy your identity, buy your Instagram followers, start a vlog, and you're cool.
What do you think about what Drake and the OVO brand are doing?
It's fun to see somebody evolve from the rap world into the garment industry and do it so well and flawlessly. The product is good. It's all made in Canada. For a Canadian company, I'm like, yo I salute you. Respect. I feel like OVO might evolve into a heritage brand. It's all made in Canada and they have a store in Canada.
I saw you were recently hanging out with Eddie Huang in Toronto.
Me and Eddie became friends through a mutual friend. He came to Toronto, we went to Ali's Roti and we were just kicking it and got along really well. We bonded over Michael Jordan cologne, and that's when I was like this guy is real. Our friendship is built off our love for Michael Jordan cologne.
Lastly, we talked about the Air Max 95 earlier, what's your favorite all-time sneaker?
The Nike Spiridon. It's just aesthetically the perfect shoe. It looks so good. It's just perfect. The holographic Swoosh, the 3M reflective. It has a very '90s aesthetic, especially because Michael Johnson wore it. It was just cool, and it's poppin' in Europe. That's the shoe. And they're comfortable. Comfort comes first.