A Tom Brady Book and Movie Are in the Works
From the field to the silver screen.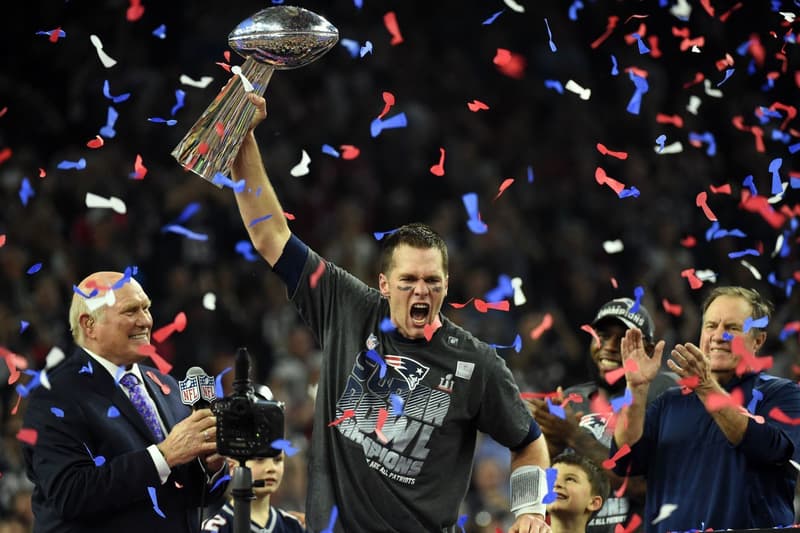 According to Deadline, a book and movie about New England Patriot quarterback Tom Brady is in the works. Paul Tamasy and Eric Johnson, who received Oscar nominations for The Fighter, are writing the script alongside author Casey Sherman and Boston-based journalist Dave Wedge. The story will focus on Brady's Super Bowl LI comeback against the Atlanta Falcons, his fifth Super Bowl win, and his fourth MVP title. The story will also include all the controversy around Deflategate. There is no word yet on who would play Brady or any of the other key figures in the story.
In the meantime, take a look at our list of some of the greatest comebacks in sporting history here.