Who's the Next Big Danish Designer?
Three very different designers offer a glimpse of the future of Danish fashion.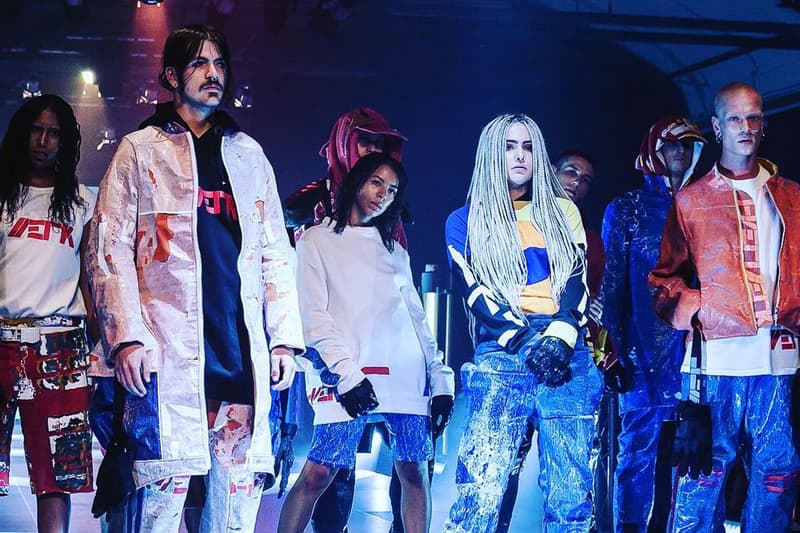 It can be easy to be lazy about Danish design, which is often lumped into the broader Scandinavian design umbrella and is typically seen as minimal, muted and focused on the wardrobe basics. This can lead to a stereotype that sees Danish fashion as uninteresting in comparison as one of the big fashion cities but there's always been designers bucking against that positioning and now Copenhagen counts Astrid Andersen and Henrik Vibskov among its most popular designers.
But, going beyond those established names, we wanted to focus on who's next in line as Copenhagen's ones to watch. We've chosen three very different designers who, between them, encapsulate what Copenhagen is today.
HÆRVÆRK
1 of 3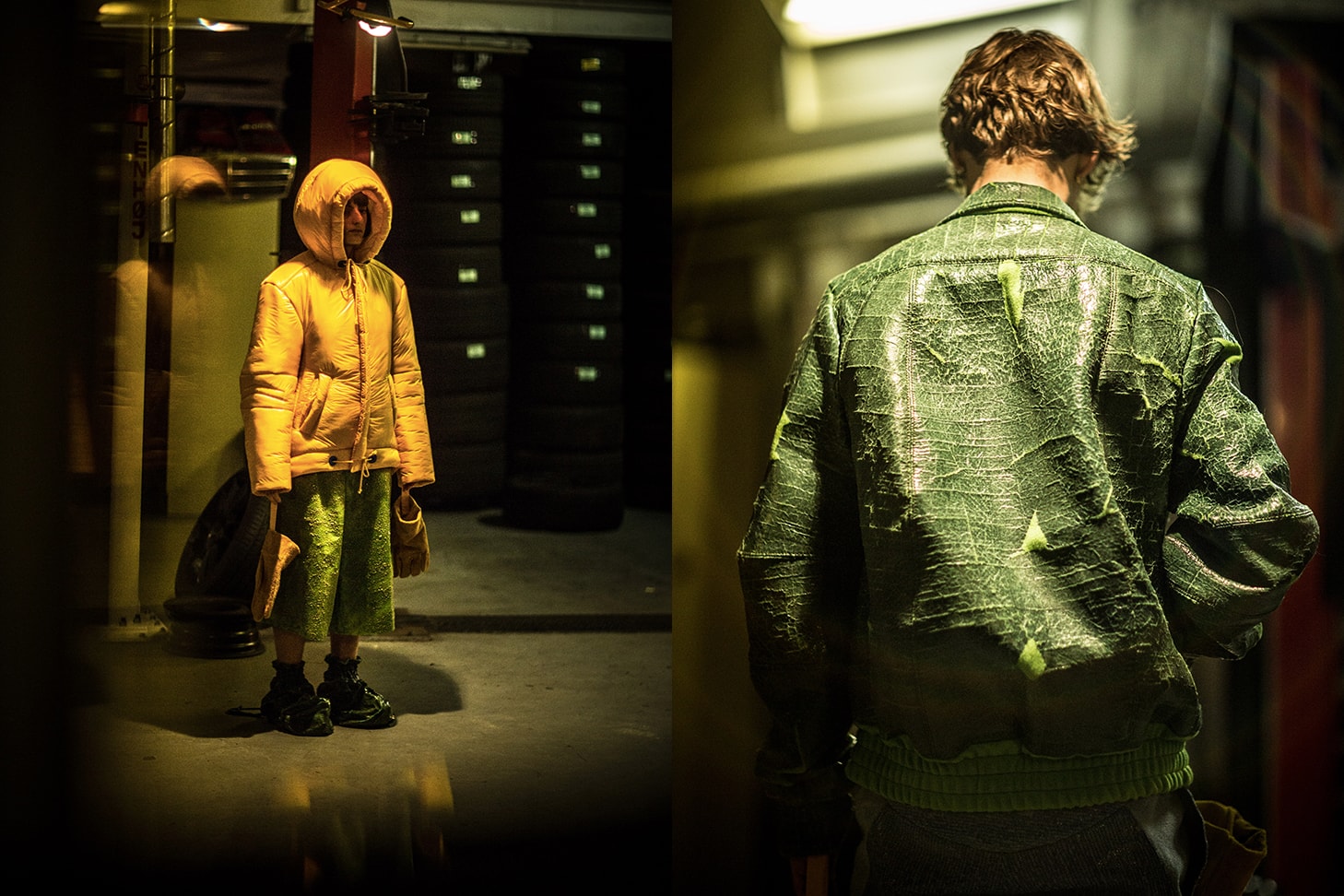 2 of 3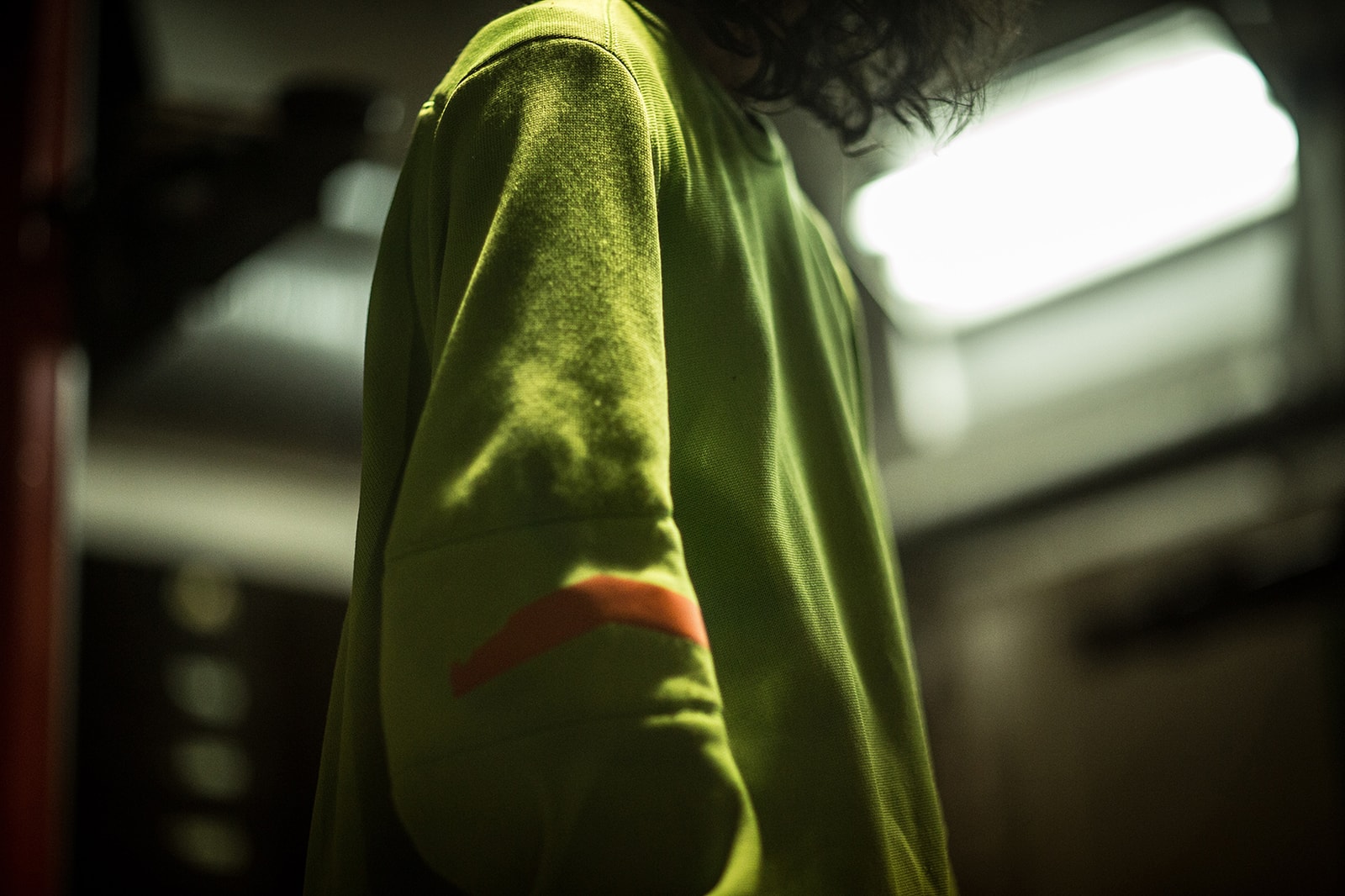 3 of 3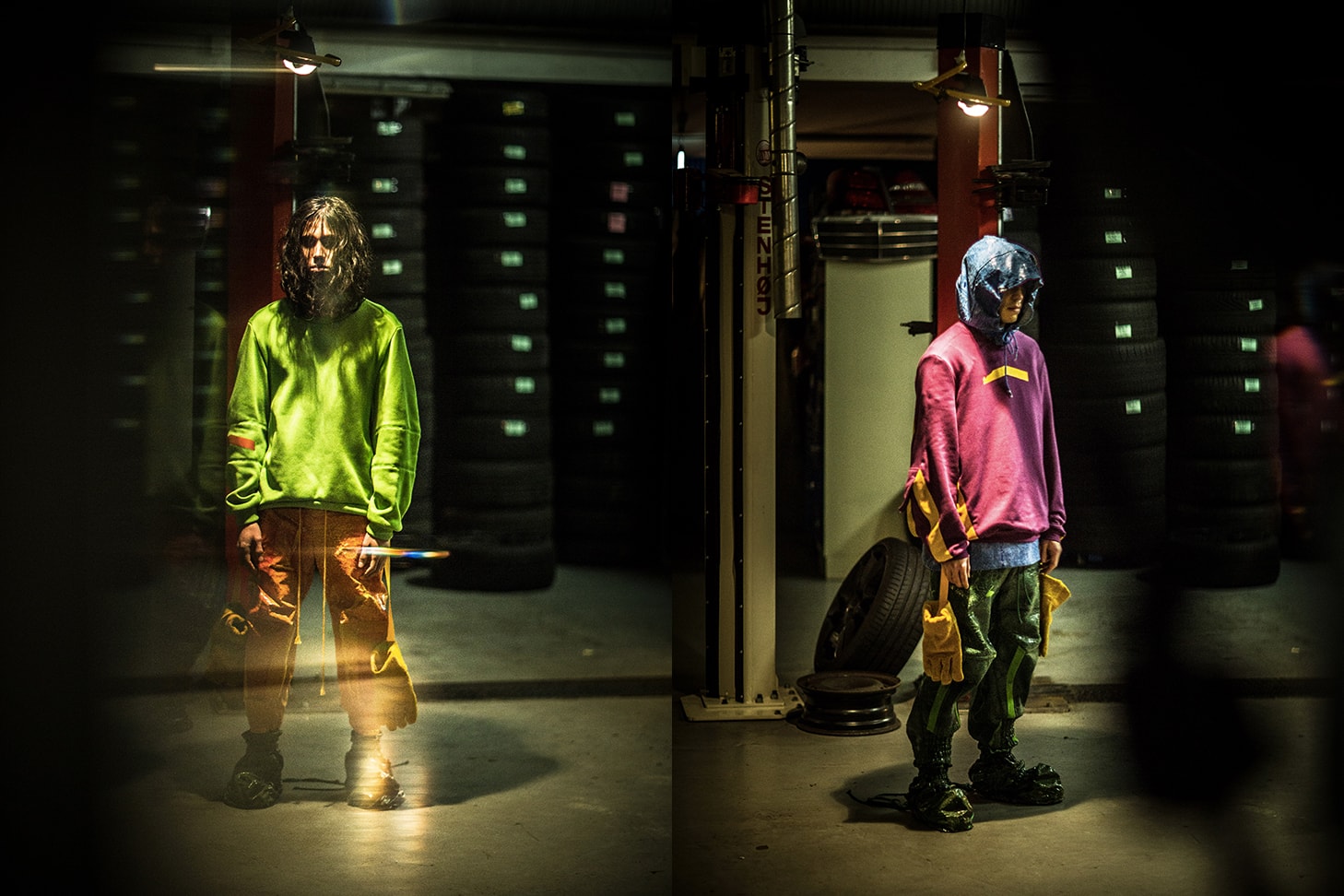 Owner: Niels Gundtoft Hansen
Founded: 2016
Online presence: haervaerk_cult
What are some of your influences?
My girlfriend, my friends, candy, cartoons and my Danish upbringing.
Is it an aim to not make your brand like the stereotypical Danish brand?
No, not really and ironically Hærværk is all about my view on Denmark and Danish kids. I just try to focus on my own signature and not get too influenced by other trends. Today, it seems like fashion is all about normality whereas I'm about imagination.
Why show in Denmark?
Because it's authentic to me as a Dane and I get the opportunity to present my collections how I like and where I like. Copenhagen is not that big geographically so people might still show up even though I don't present in the city center. My first show last summer was at Christinia, which is an independent anarchistic society with no cars allowed or street signs, and people still managed to find their way.
Who are some designers you've been influenced by?
I did an internship a few years ago at Komakino in London and Federico Capalbo, the man behind that label, was a huge influence and still is. Besides him, I guess I'm influenced by a lot of designers, but I never really followed fashion before I started my studies. Now I respect and like most designers who manage to create their own aesthetic and stick to it.
Plans for the future?
Last summer I won the international talent support OTB prize which gave me a money price and six-month internship with Diesel. I still work in Italy and they've been supporting me, they even gave me a month off to work on Hærværk. My future plans are both develop Hærværk and figure out a way to stay with Diesel at the same time.
mfpen
1 of 3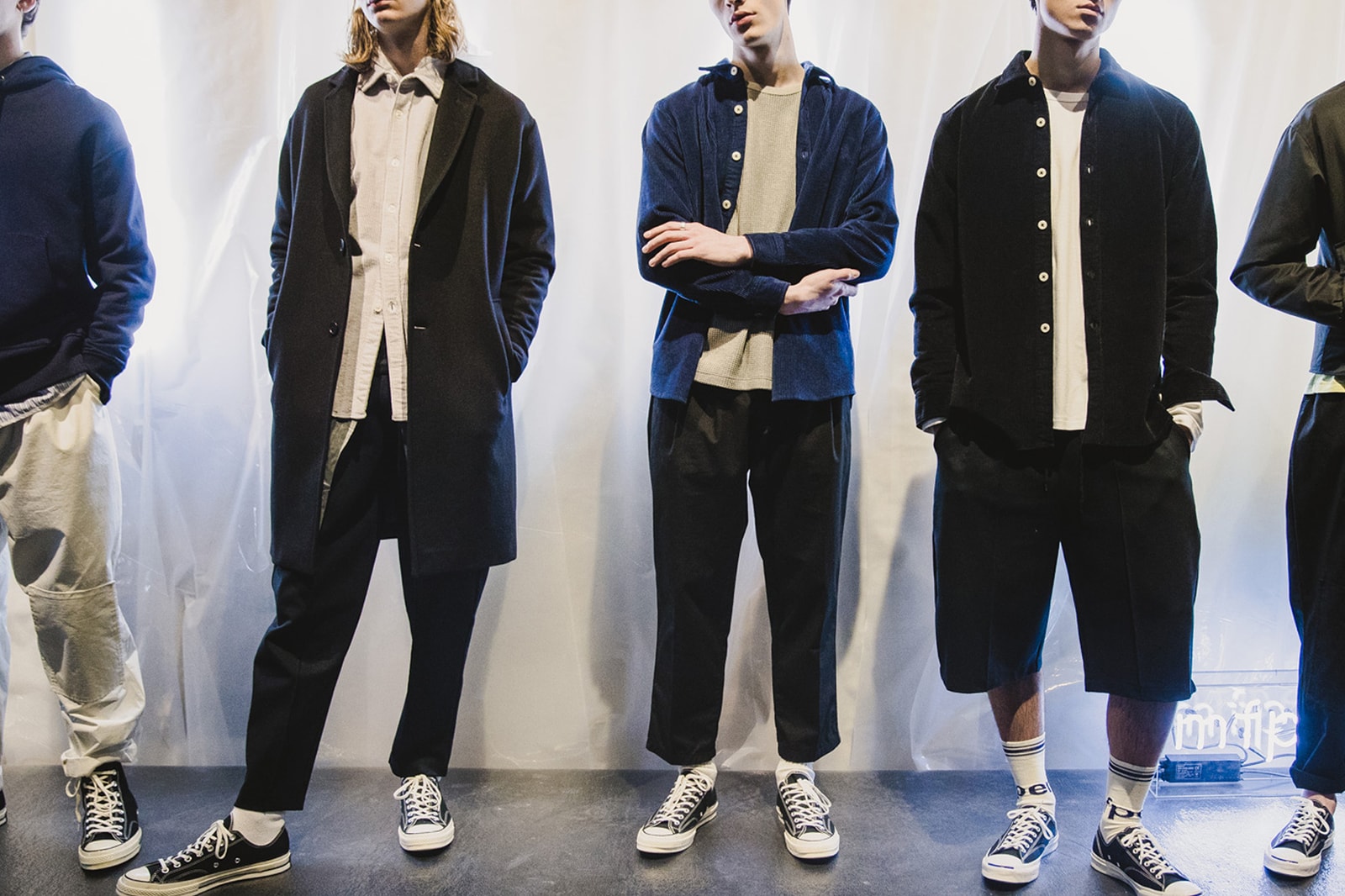 2 of 3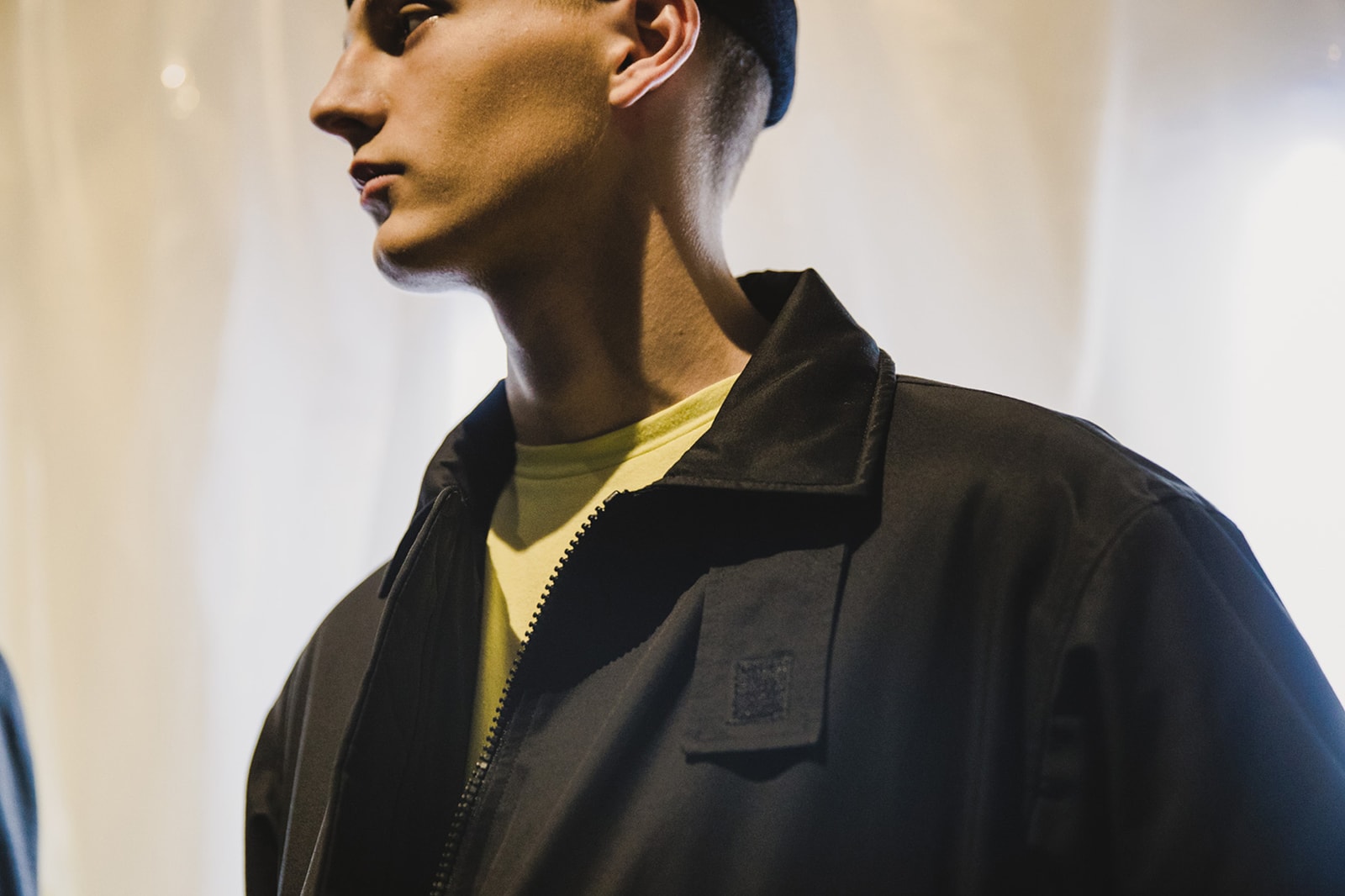 3 of 3
Owner: Sigurd Bank
Founded: 2016
Online presence: mfpen_
What's mfpen about?
It's Scandinavian style but with a more relaxed silhouette, a lot of different fabrics, textures and an overall loose approach.
Is there any lifestyle approach to it?
I wouldn't say lifestyle per se. My clothing is made to be functional when the wearer is moving because we bike a lot in Denmark – so it's very important for me that you can move around and that it is comfortable to wear. But besides that it's important that it's durable, which is why I used ripstop fabric on the trousers.
You've focused strongly on production, how does your production expertise help the brand?
Less faults. Less mistakes. I have more attention to the details you cannot see.
Why focus on price points?
I'm trying to make a brand that I would wear myself and buy myself.
Loose trousers are a mainstay of your collection, will you stick to that fit going forward?
Yeah, I've been making it from the start. And you get addicted to looser trousers, it's hard to go back to a slimmer fit after a while. Although, this season, I have a quite baggy pair of trousers and I have more straight fitting ones.
And what did you do before mfpen?
I worked on the production and design for a host of different brands.
Is that the main focus and then this is the side thing — do you want to keep on doing both?
No. This is the beginner's phase of my main thing.
Plans for the future?
We had some success this year so next season the collection's gonna grow a lot and then, after that, I'll do a new show!
Trine Lindegaard
1 of 4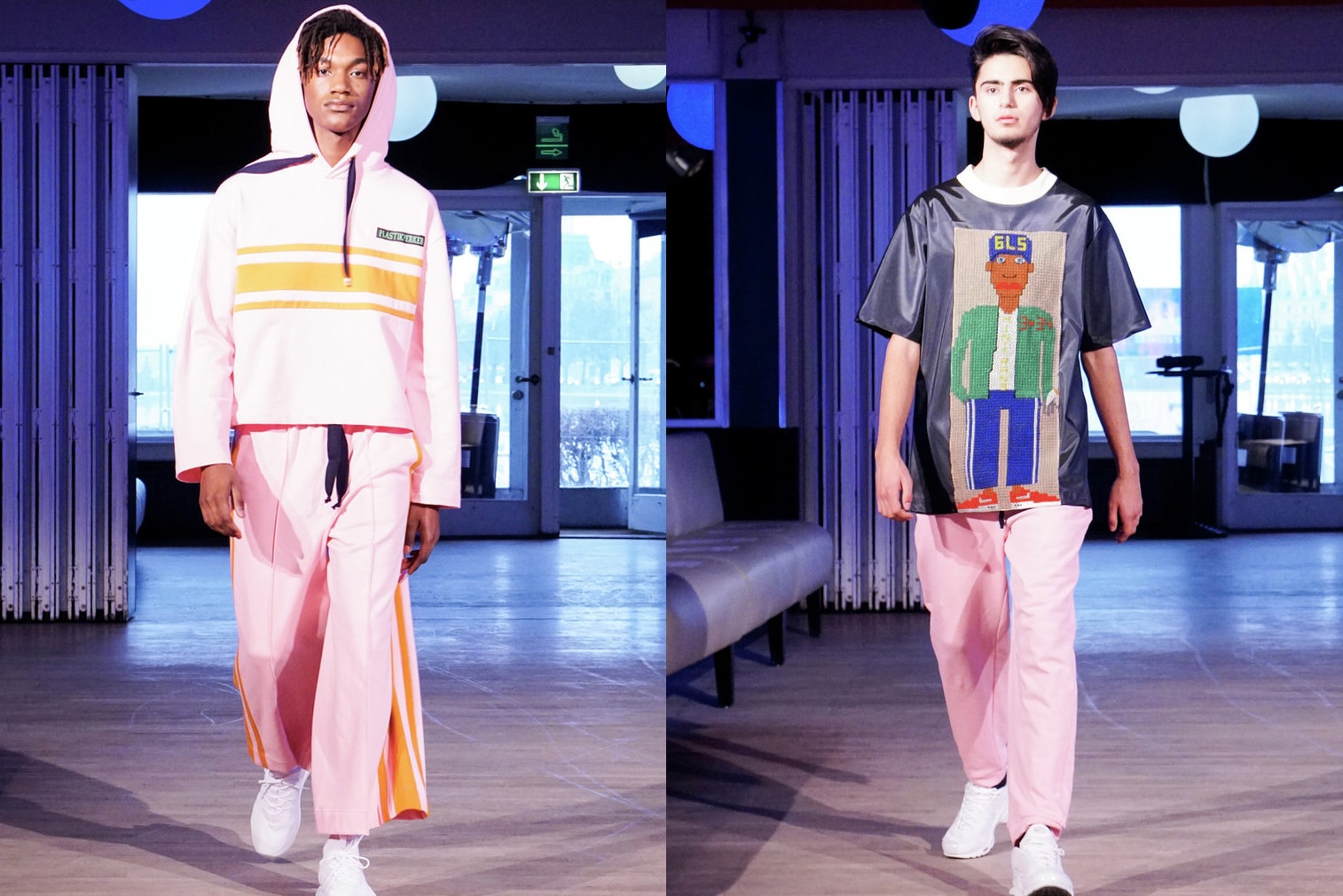 2 of 4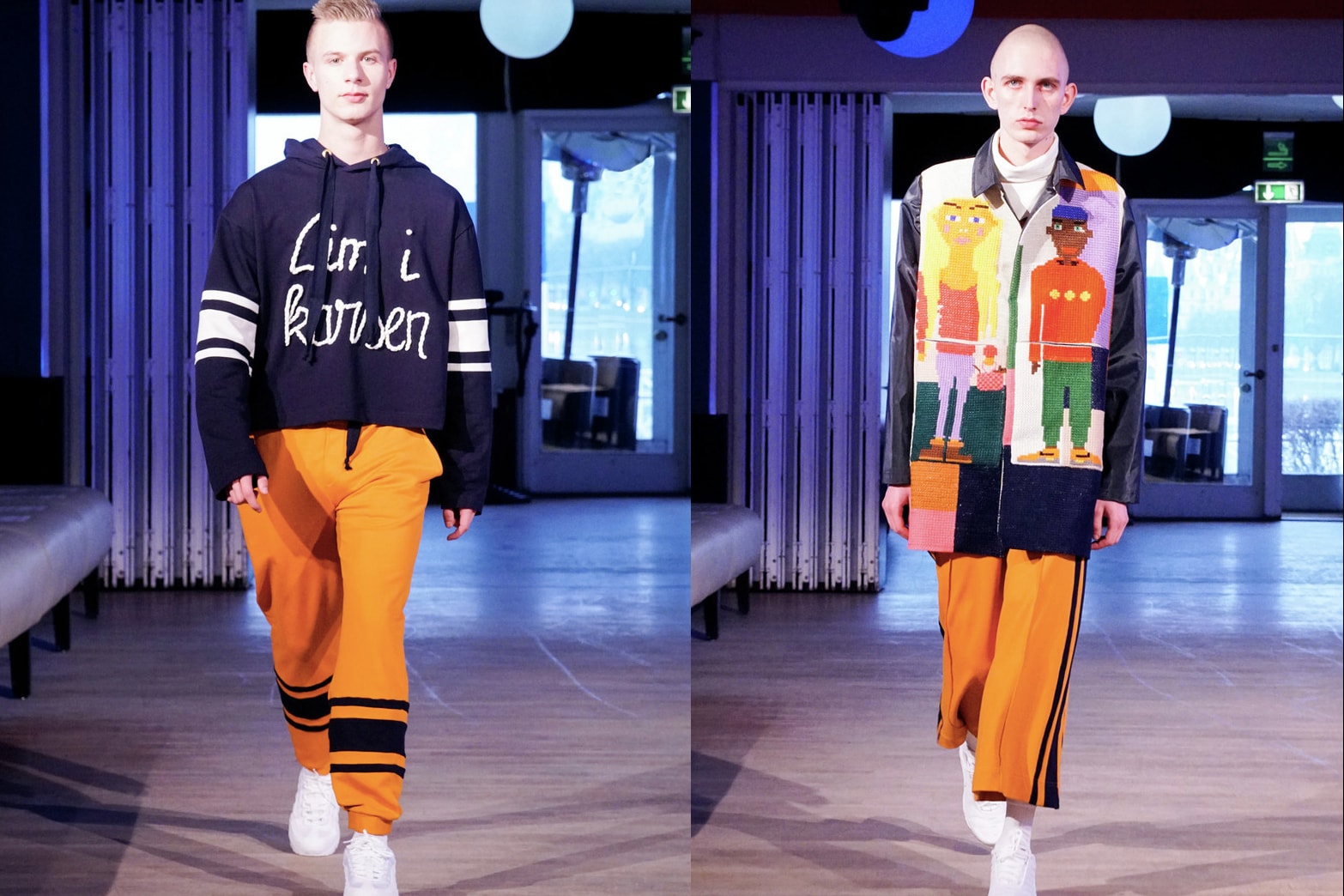 3 of 4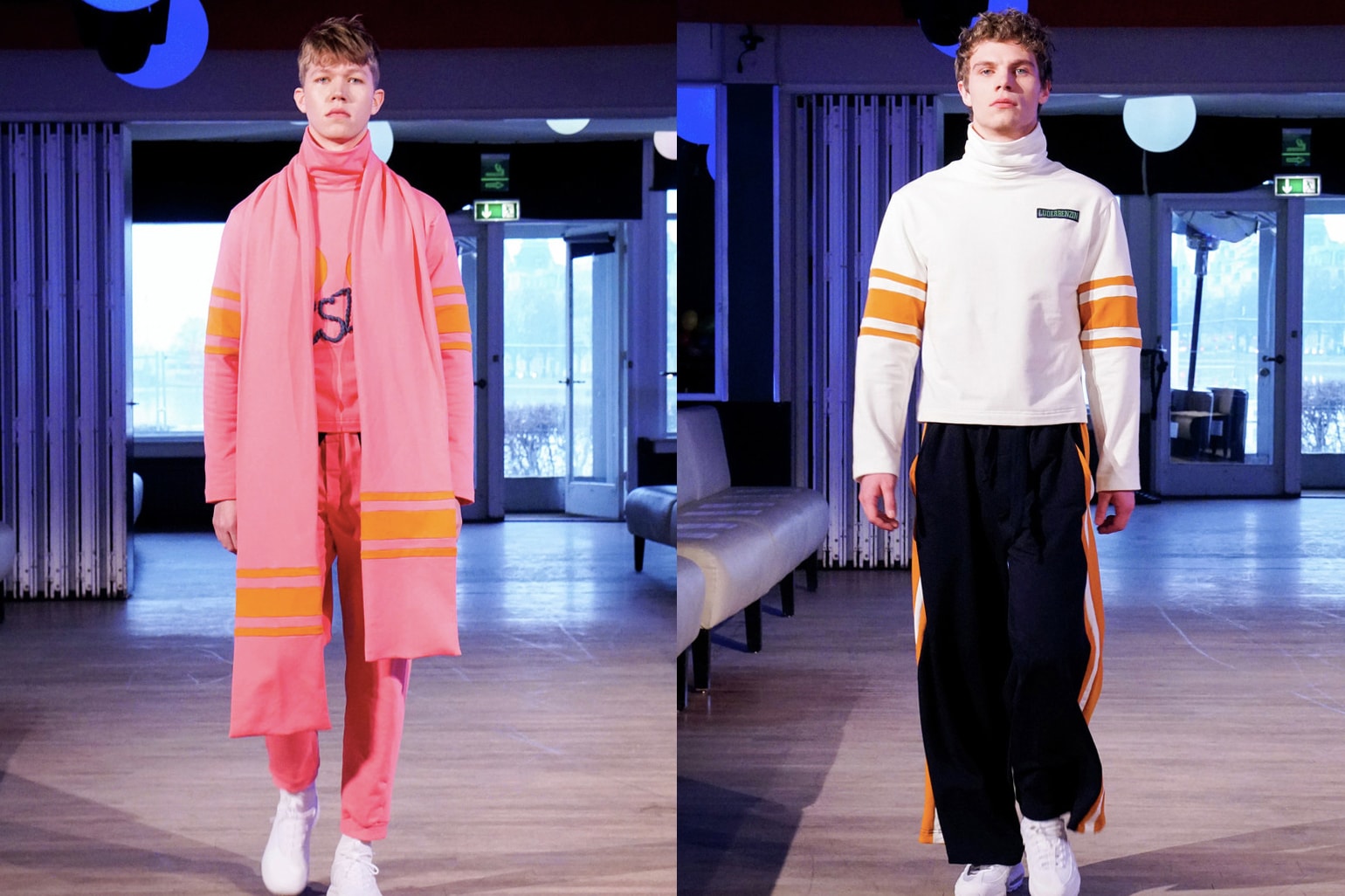 4 of 4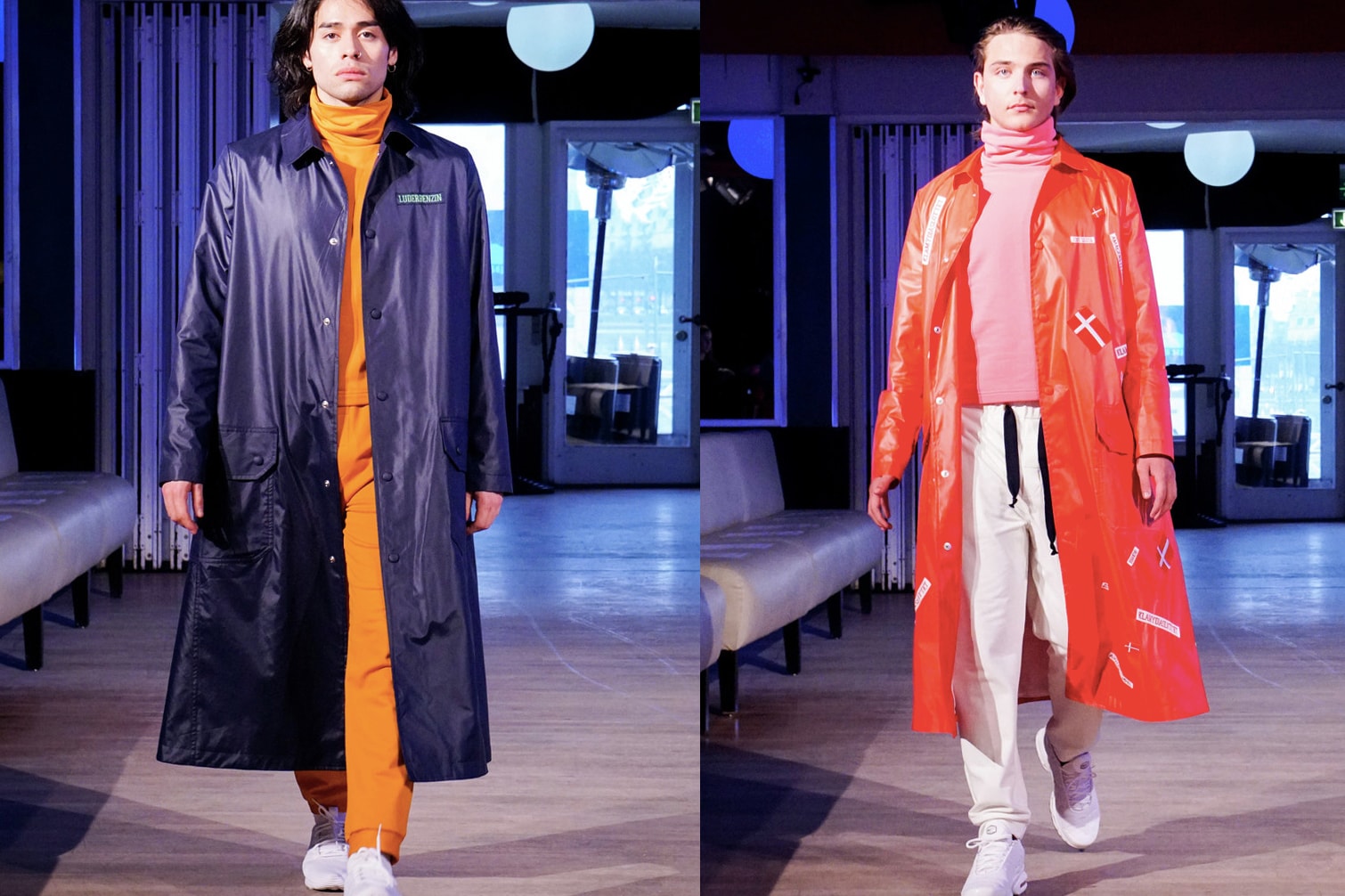 Owner: Trine Lindegaard
Founded: 2010
Online Presence: trinelindegaard.com
What happened to the brand, it used to show in London around 2010, but appeared to stop?
I started the brand quite a few years back in London and when I moved back here the brand moved along with me. The main focus from the beginning has been to work sustainably both in the traditional way regarding the materials manufacturing processes, but also through the whole concept of the collections, including the process and the design development stages. The projects has taken me to from UK-based prisons to Danish asylum centers where I've told people's stories through the clothes and where the manufacturing has happened with the people involved.
Why show in Copenhagen?
The show was about the Danish society so it made the best sense to show it here. The project was called MADE IN ISHØJ – OUR DENMARK.
It's a humoristic story about stereotypes from around the country, which arose through workshops with locals from the Copenhagen suburb of Ishøj.
Scandinavia's biggest social housing project is located in Ishøj and more than 76% of the people living there are either immigrants or have immigrant parents. There is a high number of unemployment and crime in the area. This co-creative project aimed to put a positive focus on Ishøj, which is often portrayed negatively in the media and to give the locals a voice and a chance to be heard. The local people allowed to speak through this project, with Lim i Karsen (Glue in the Cress), Ishøj palm (a pony-tail placed on the top of the head) and highway brows (badly drawn eyebrows) are all slang words from the neighborhood that appeared on the garments.
The show took place at the tacky suburban venue Søpavillonen, which also goes under the name of the Chlamydia Castle. We worked with a local school for 'troubled youth,' a group of immigrant ladies as well as four young rappers, all from the area of Ishøj. The aim was to connect people from different cultures, age groups, and communities in a positive and engaging way, which promotes diversity and inclusion in the Danish society. The boys created the music for the show and the students were part of the entire creative process as well as acting as models, etc. The lovely ladies made most of all the embroidery.
What are the differences between the Trine Lindegaard label of old and the label of today?
Since the move to Denmark two years ago, the focus has become less commercial and less dependent on sales. We now work on lots of different projects as well as creating large installations and art projects. Everything we do has the same values of sustainability, social design processes and awareness, and political engagement in society.
Plans for the future?
We have got a couple of exhibitions coming up in the near future as well as starting a number of new projects both in Denmark and abroad.