The City Guide to Antwerp
An inside look at the rising city of fashion.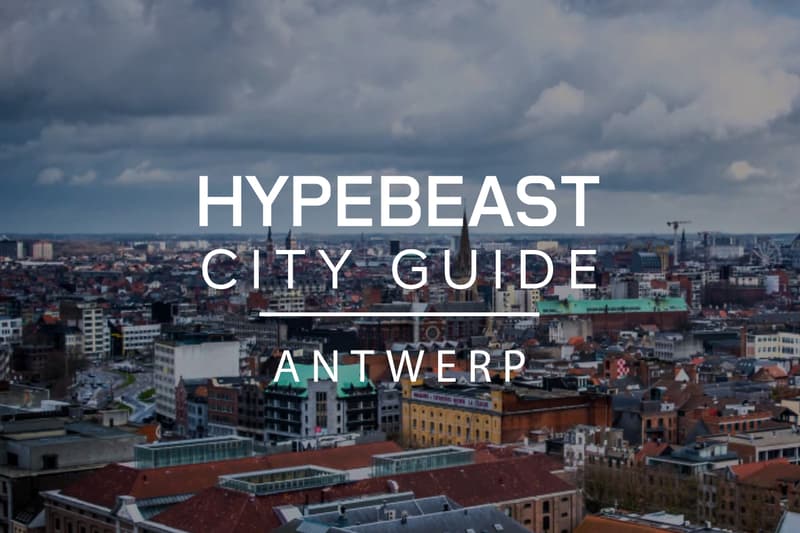 Located in Belgium, Antwerp is without a doubt the country's capital of cool. For years, the quaint city has been a powerful magnet for everyone from fashion moguls and club goers to art aficionados and food lovers. As home to the famed Royal Academy of Fine Arts, Antwerp has long been an incubator of style, giving birth to the Antwerp Six – formed from half a dozen designers including Dries Van Noten, Ann Demeulemeester and Walter Van Beirendonck. With the Antwerp Six making its mark on the international fashion scene, it's no wonder this rising city of fashion has had a huge influence on other Belgian designers such as Raf Simons, Kris Van Assche, Veronique Branquinho and Olivier Theyskens. Though fashion and style are not new to the city, Antwerp's cult status in the fashion world is only rising.
While the city has faced many historical travails, Antwerp has kept intact its intriguing 16th-century medieval heart with plenty of café-filled cobbled lanes and vibrant fashion and entertainment scene. Along with its striking architectural and cultural contrasts, Antwerp offers up a perfect mix of history and present-day modern life. If you ever find yourself in this historic harbor city, make sure to check out some of Antwerp's lesser known travel highlights, catered to you, below.
Where to Shop:
Vier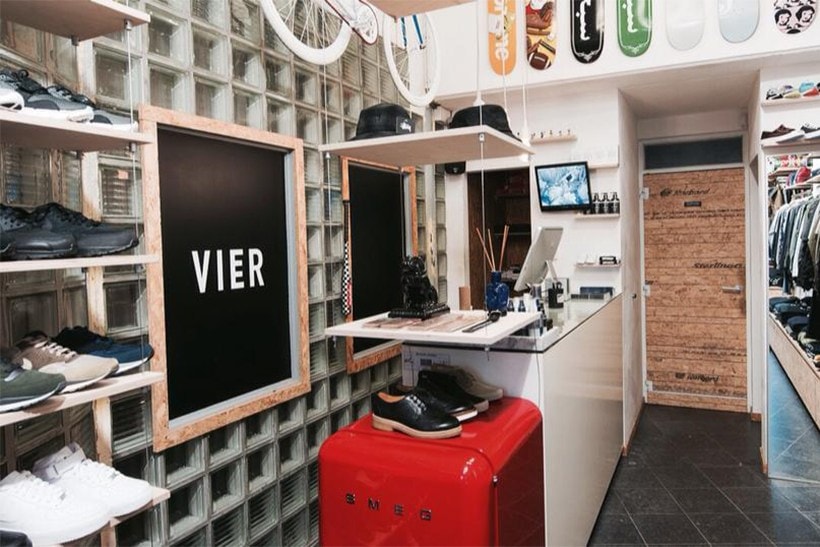 Here in the city lays Raf Simon's favorite skate shop, Vier. Decorated as the city's best, it was only in due time that Vier would be making waves across the world. And thanks to Simons stating he never travels without his Vier sweatshirt to The Wall Street Journal, the shop looks to have keeping power. Located in Antwerp's notorious fourth district, Vier offers up an exclusive selection of goods from up-and-coming streetwear brands to the likes of Simons and Gosha. The carefully curated items also range from technical outwear to high-end sportswear.
Address: Kammenstraat 66, 2000 Antwerpen, Belgium
Avenue Sneaker Store
1 of 3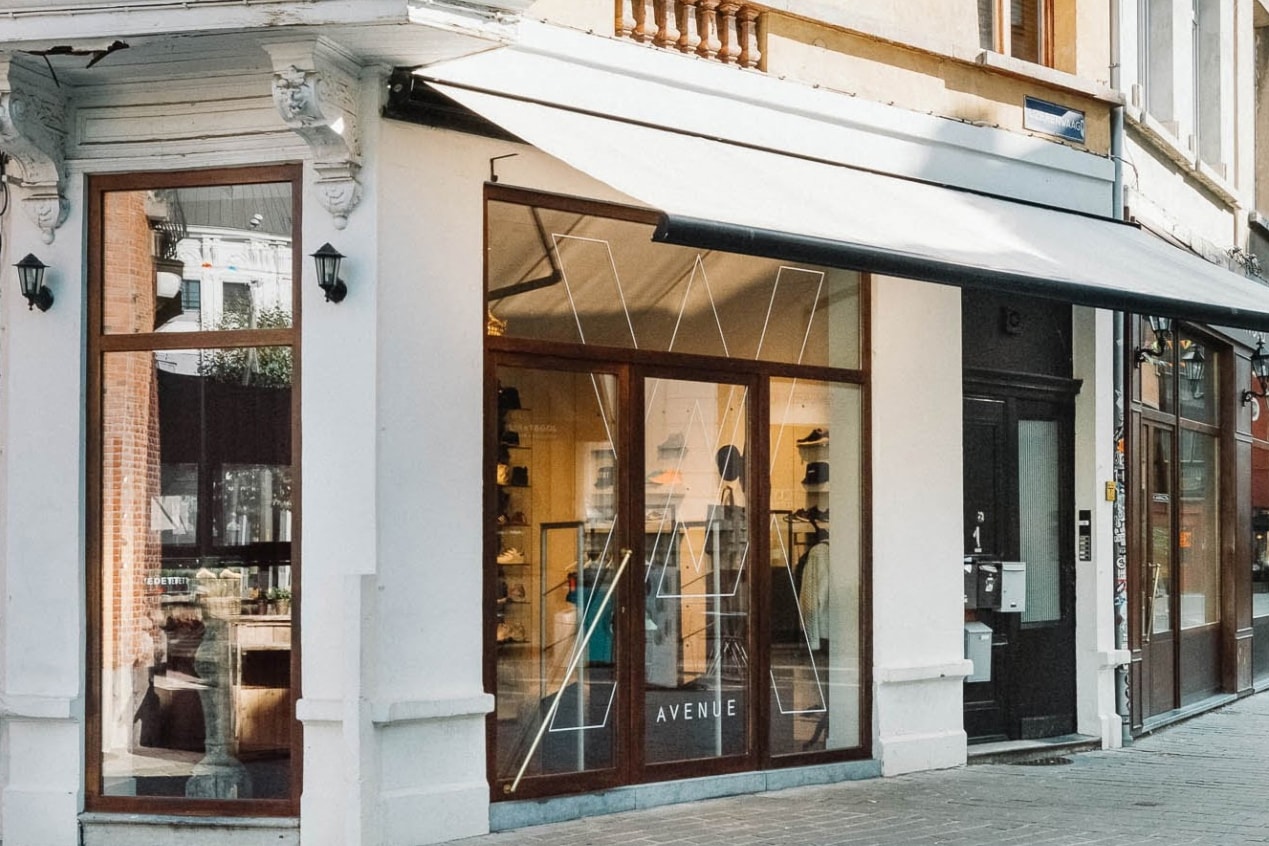 2 of 3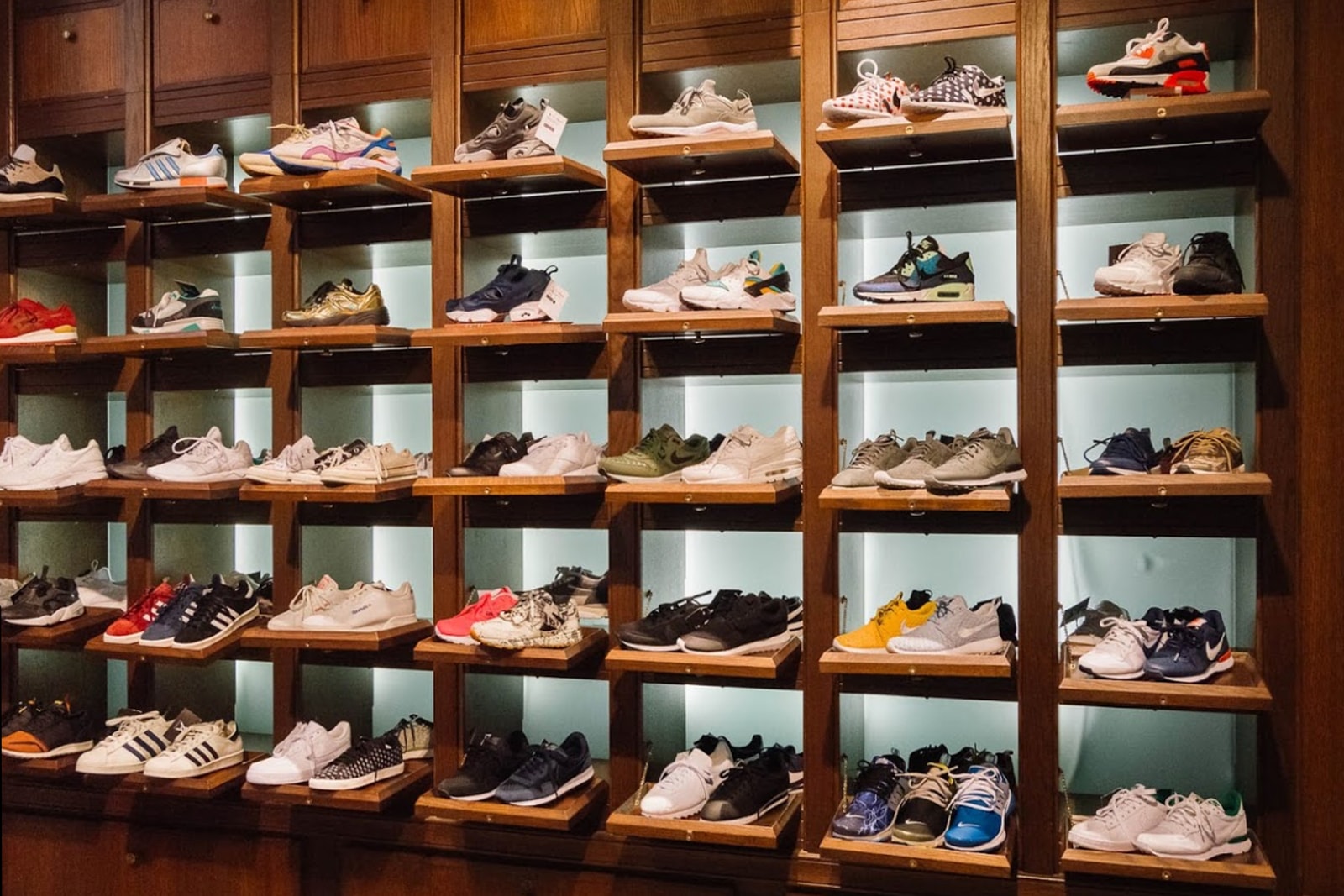 3 of 3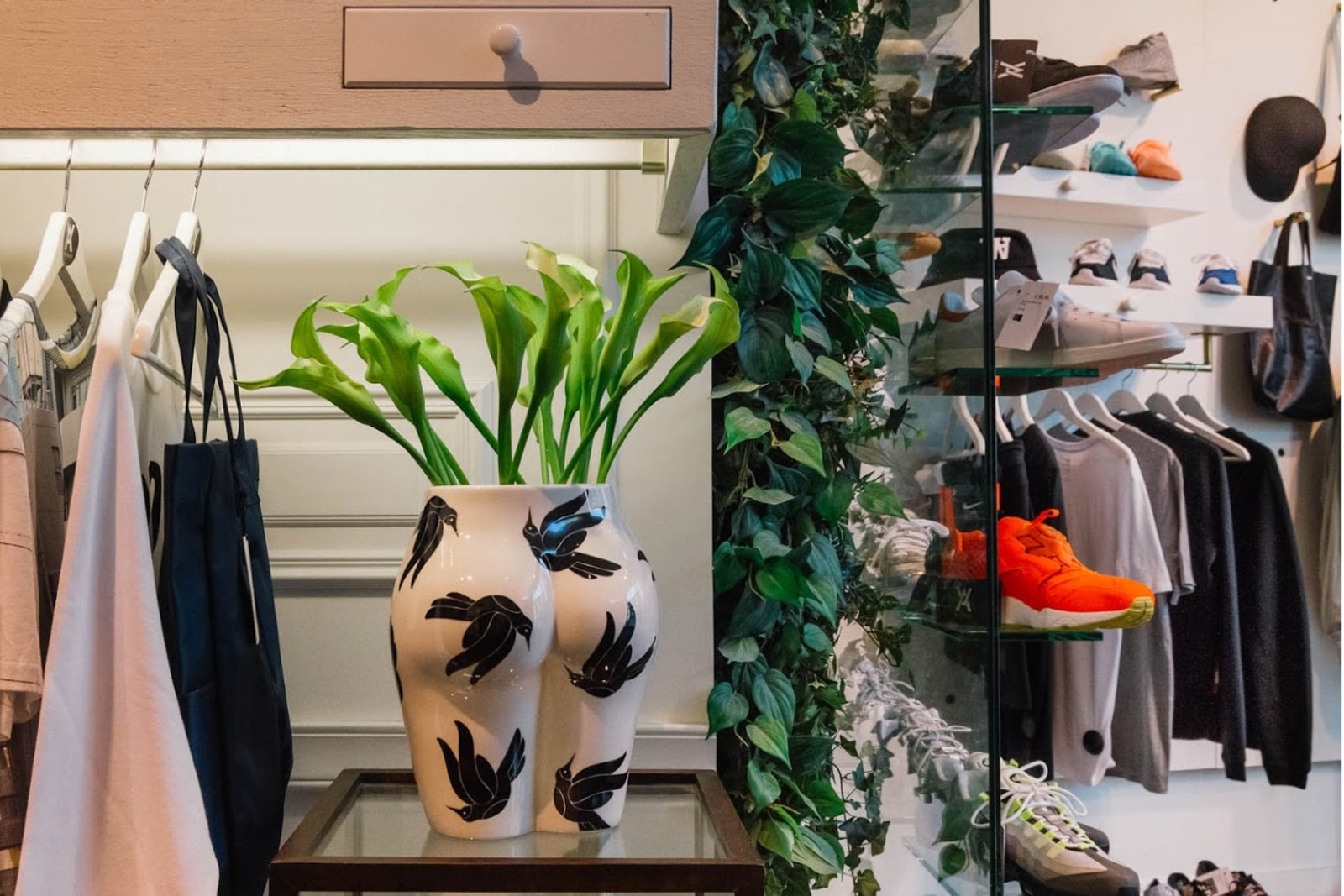 For those looking for the latest hyped footwear, look no further than Avenue, the perfect spot for sneaker lovers. Carrying a wide selection of exclusive and limited edition sneakers, expect to cop the best and rarest. The shop also houses a small collection of clothing and accessories, helping you find that perfect head-to-toe look.
Address: IJzerenwaag 1, 2000 Antwerpen, Belgium
Lockwood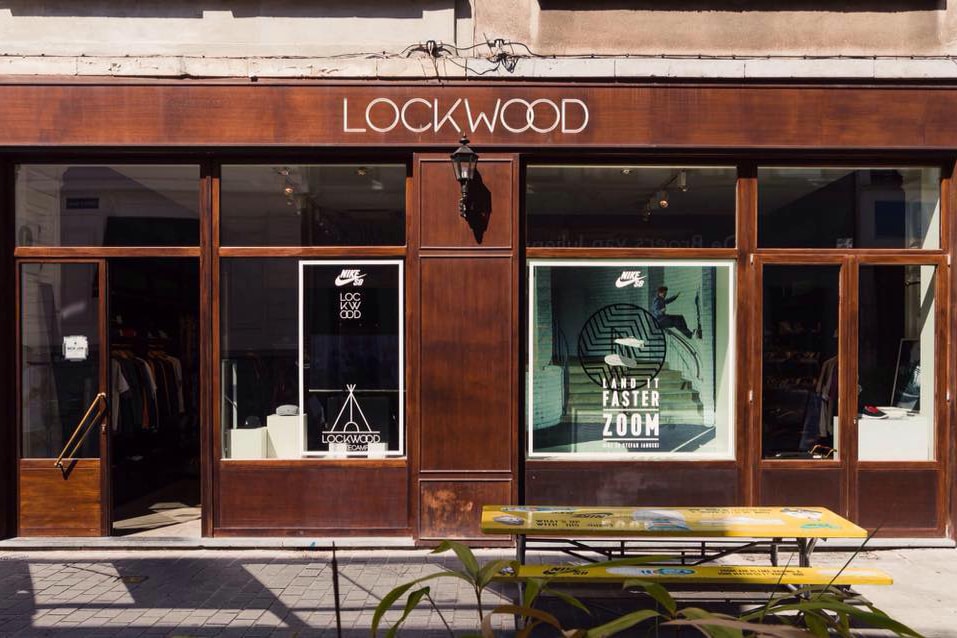 Realized by pro rider Sven Aers, Lockwood opened up its doors back in 1996 to account for the small skate scene in the city. Almost two decades later, the store has grown a strong following, even breeding a team of riders that compete internationally. Here you can find all your skateboard needs from Girl, Chocolate, HUF and Fourstar. Crowned as the first Belgian store to produce a collaboration with Nike, it's no wonder the shop is backed by icons Jarne Verbruggen and Phil Zwijsen.
Address: Ijzerenwaag 3-5, 2000 Antwerpen, Belgium
Hardgoods Store: Klarenstraat 14, 2000 Antwerpen, Belgium
Arte Antwerp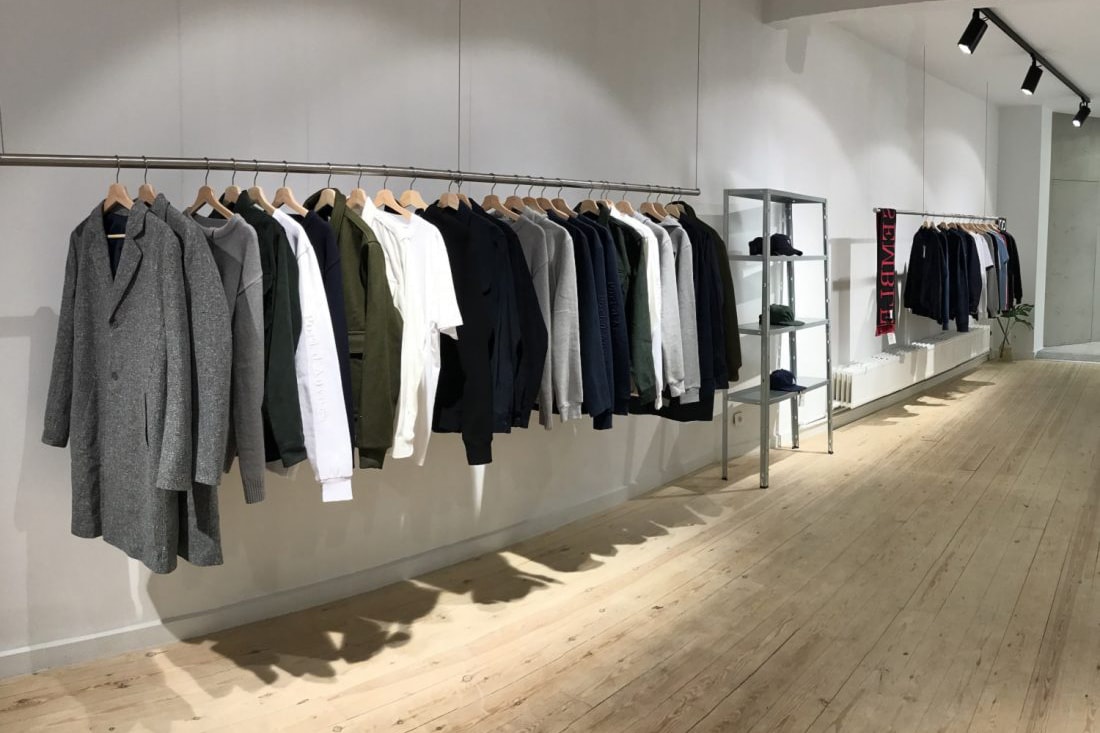 Creative director Bertony da Silva's Arte Antwerp is the next up-and-coming Belgium label. Providing premium menswear staples, da Silva's music and architectural inspirations are clear elements in each piece. For those looking for a contemporary minimalist style, then Arte Antwerp's aesthetics will help you keep your style game throughout the years.
Address: Kammenstraat 54, 2000 Antwerpen, Belgium
Renaissance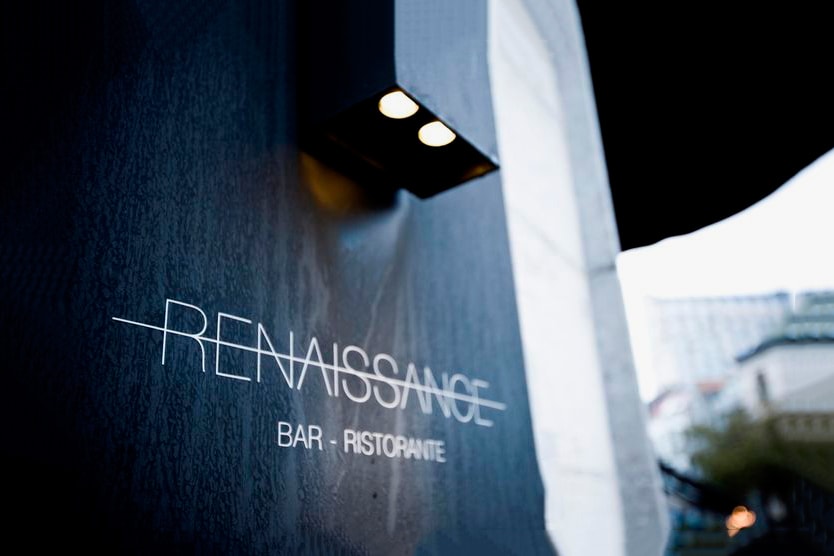 Realized by acclaimed Belgian architect Glenn Sestig, Renaissance is a trendy boutique and restaurant, housing high-end insider brands such as Rick Owens, Maison Martin Margiela and even YEEZY. Renaissance also lays beneath the distinguished dome of the ModeNatie building.
Address: Nationalestraat 32, 2000 Antwerpen, Belgium
Labels Inc. & Rosier 41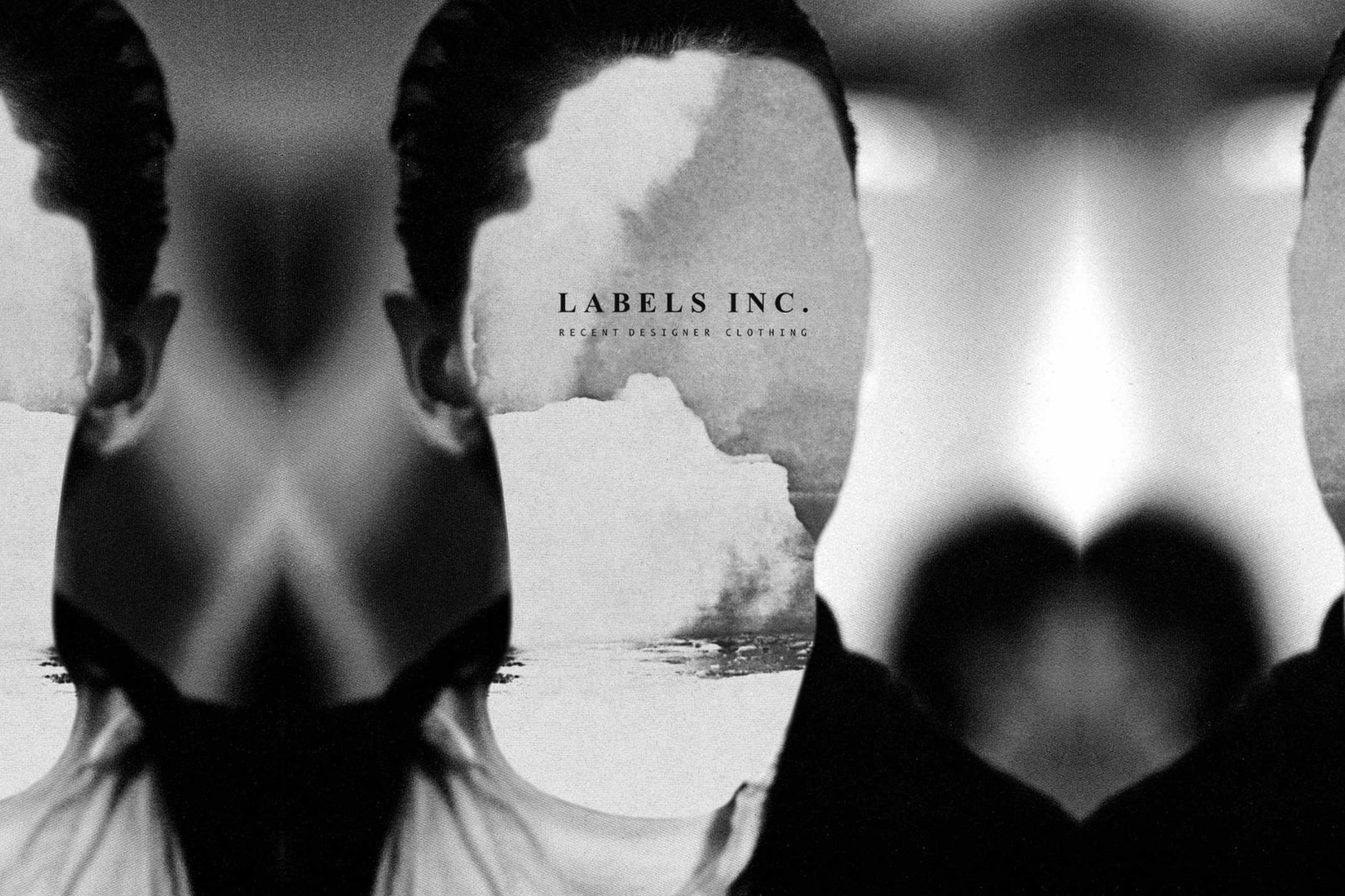 As two of Antwerp's favorite fashion consignment shops, Labels Inc. and Rosier 41 (both from the same co-founders) provides a unique selection of pre-loved menswear, shoes and accessories straight from fashion houses, designers and collectors. Items include one-off pieces and exclusive runways samples from famed Belgium designers such as Ann Demeulemeester, Dries Van Noten, A.F. Vandevorst and Raf Simons. International labels including Balenciaga, Dior and Yves Saint Laurent can also be found on the racks. If you're lucky, you can find designer items marked at the same prices as those found at fast fashion stores.
Labels Inc.: Aalmoezenierstraat 3A, 2000 Antwerpen, Belgium
Rosier 41: Rosier 41, 2000 Antwerpen, Belgium
Where to Eat:
Camino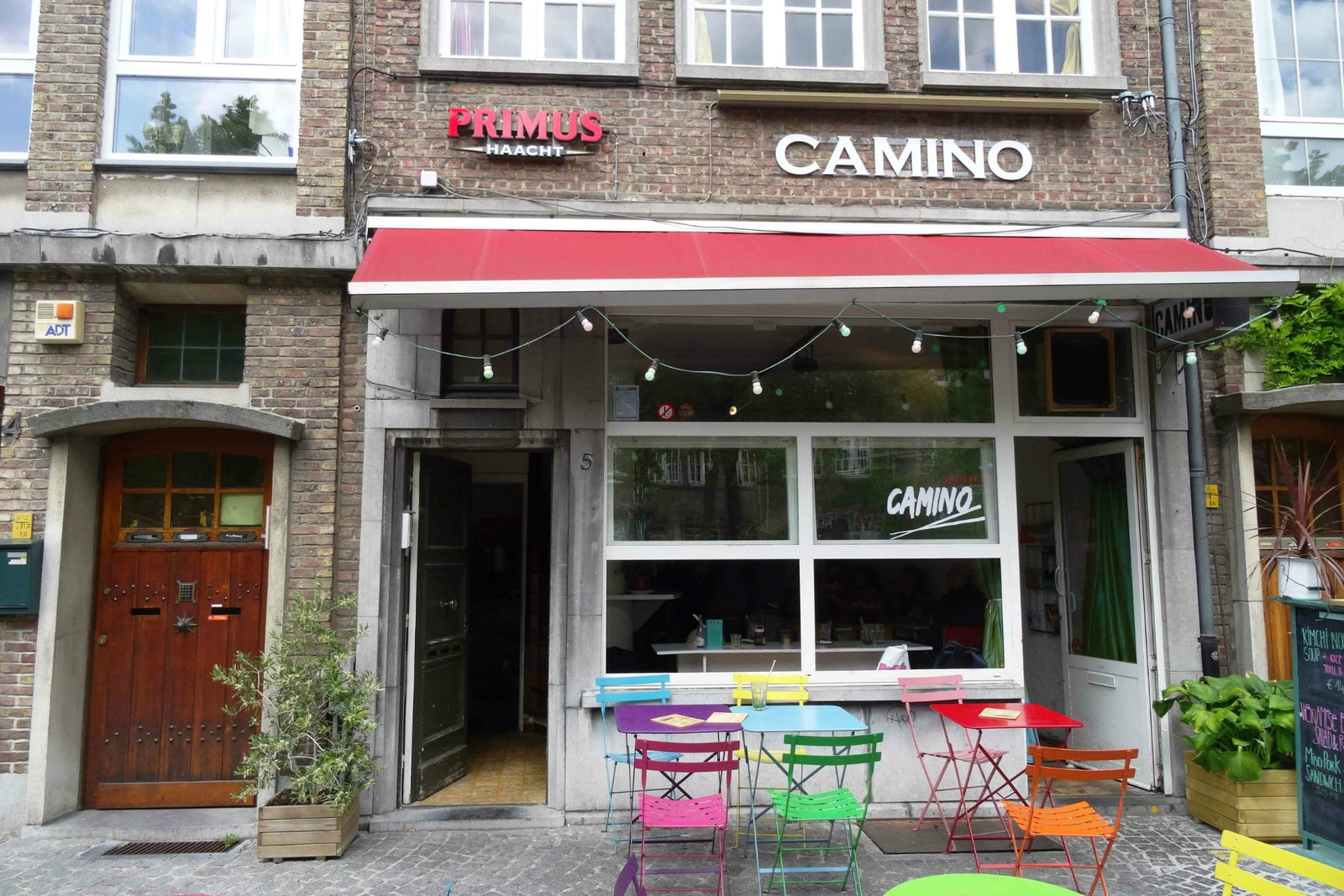 Camino's street food-sized kitchen brings you some of the best flavors from the Asian continent. Dishes range from dumplings and rice cakes to soup noodles and pork belly. Enjoy your meal with specialty cocktails, whether you decide to sit inside or out. Prices range from €9,5 EUR to €19,5 EUR (approximately $10 USD to $20 USD) for a main dish.
Address: Muntstraat 4, Muntplein, 2000 Antwerpen, Belgium
Black Smoke
1 of 2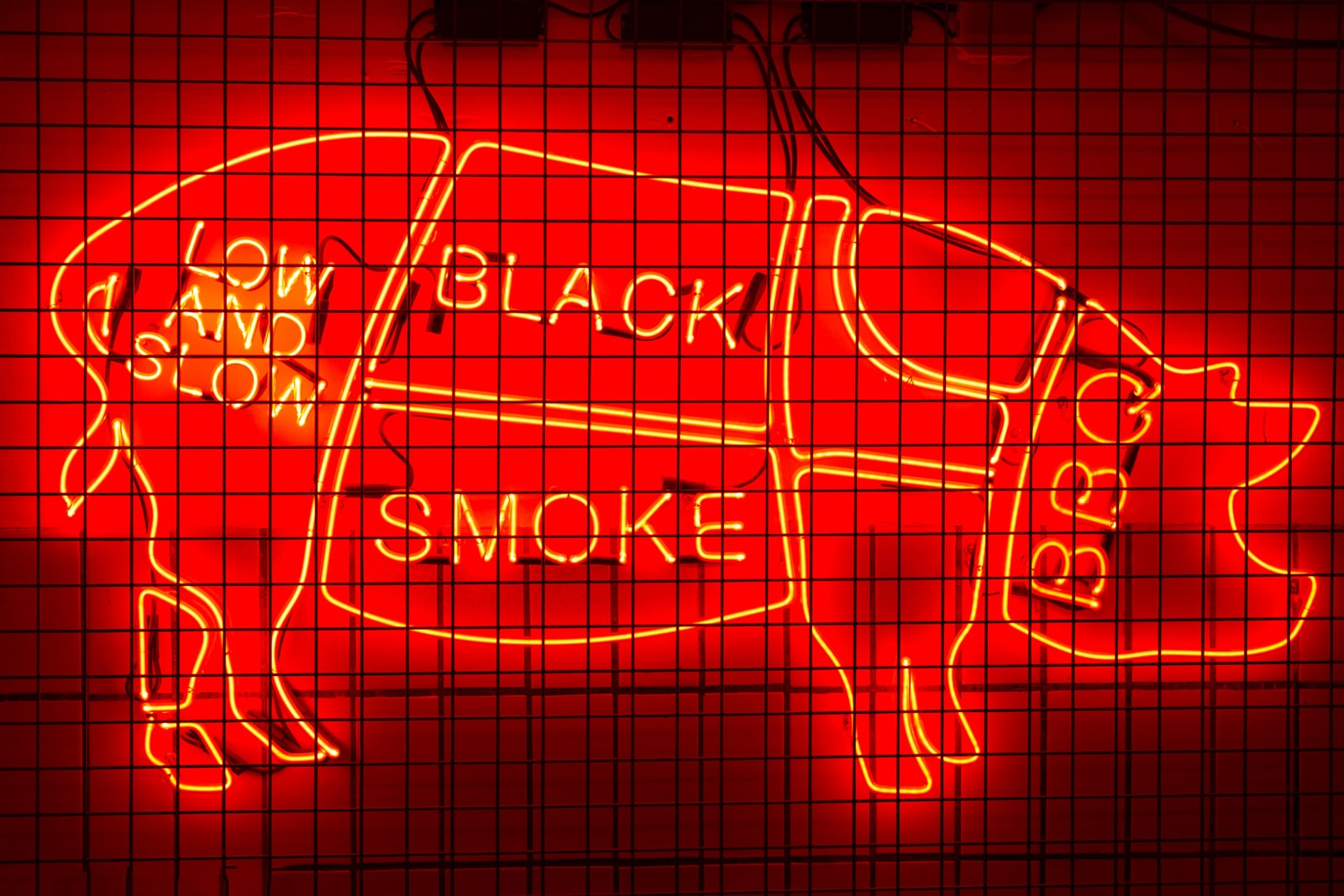 2 of 2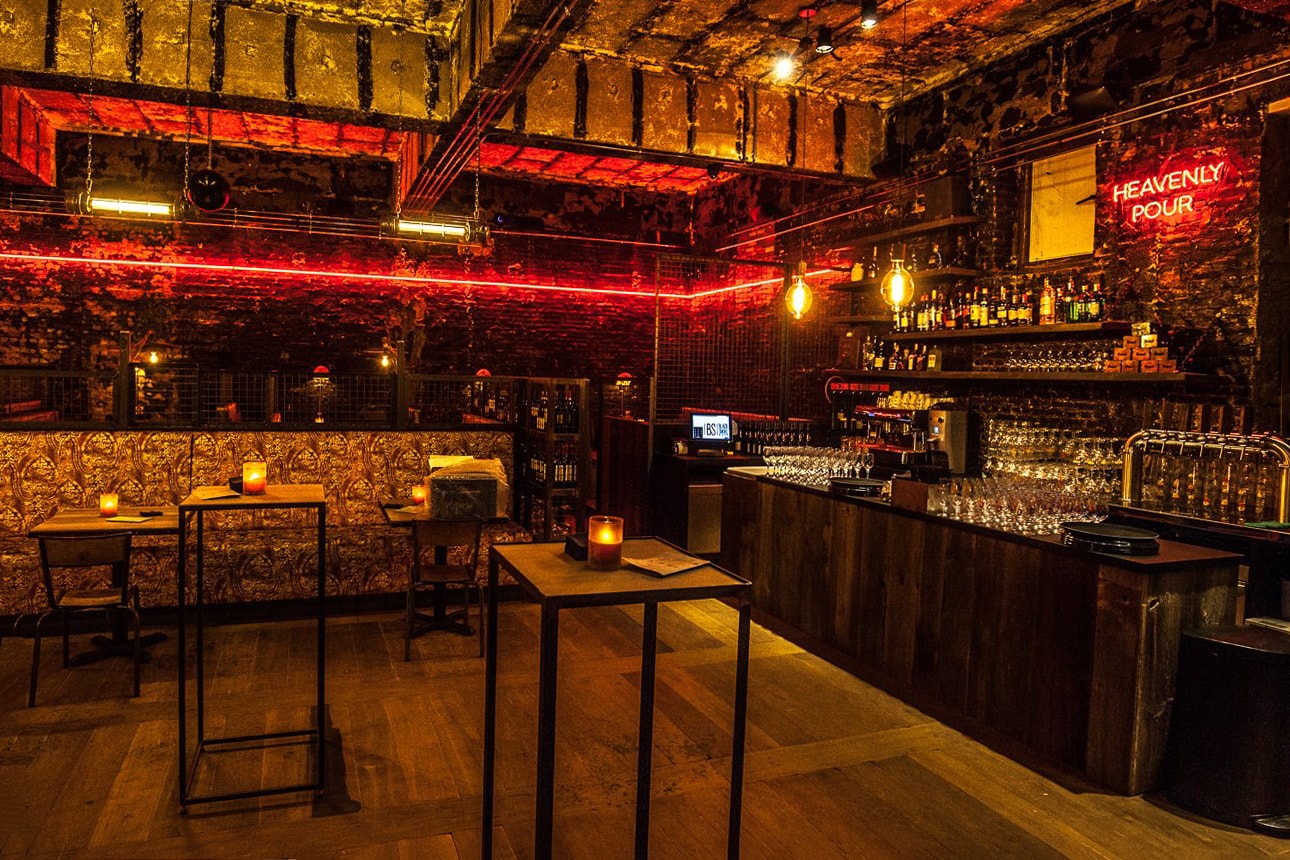 For the best ribs in town, Black Smoke will shame all you BBQing experts. Located right in the heart of Antwerp, the spot also houses a rooftop bar with bartenders serving up award winning drinks. Prices range from €12 EUR to €39 EUR (approximately $13 USD to $41 USD) for a main dish during both lunch and dinner hours.
Address: Boomgaardstraat 1, 2000 Antwerpen, Belgium
LOA
1 of 3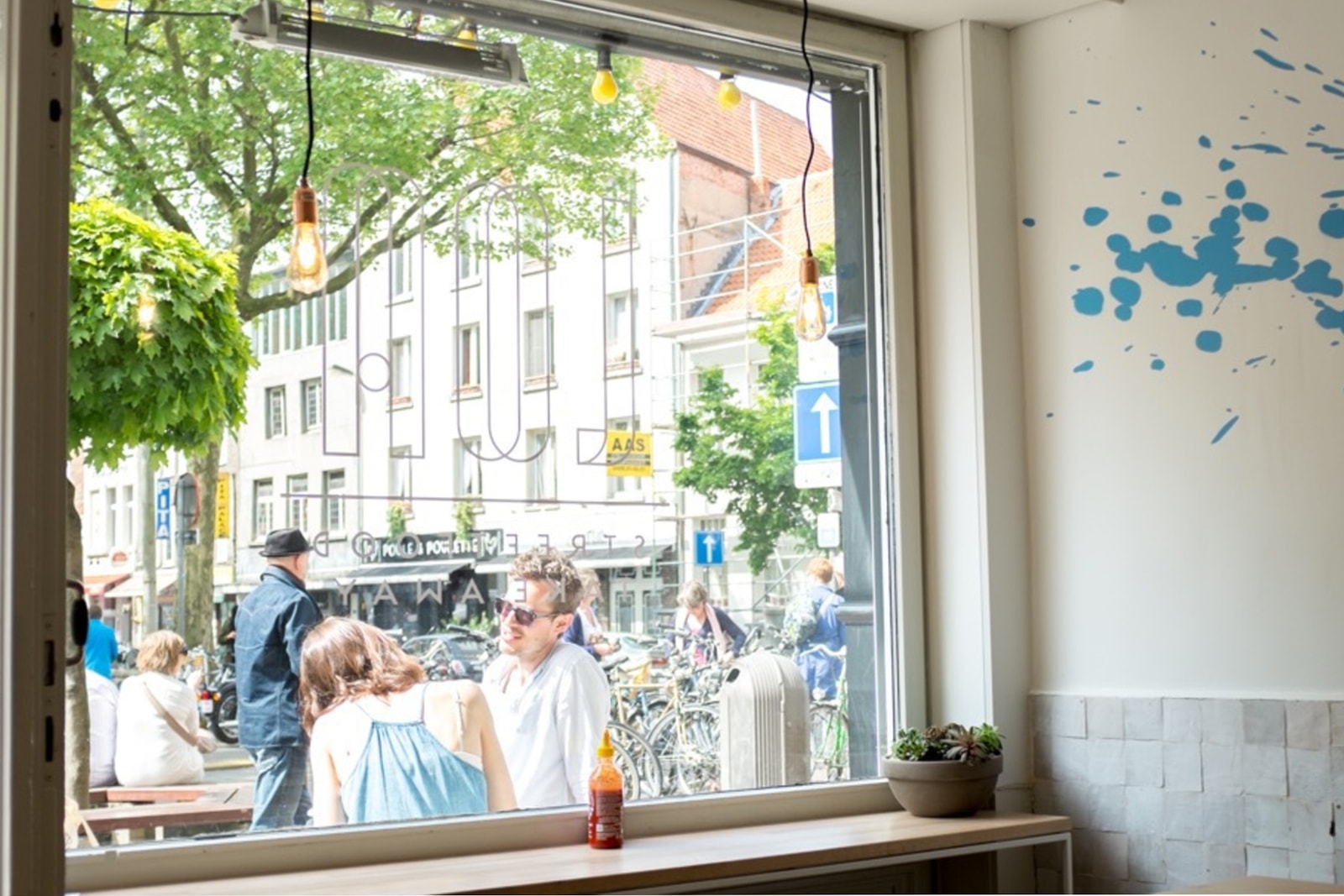 2 of 3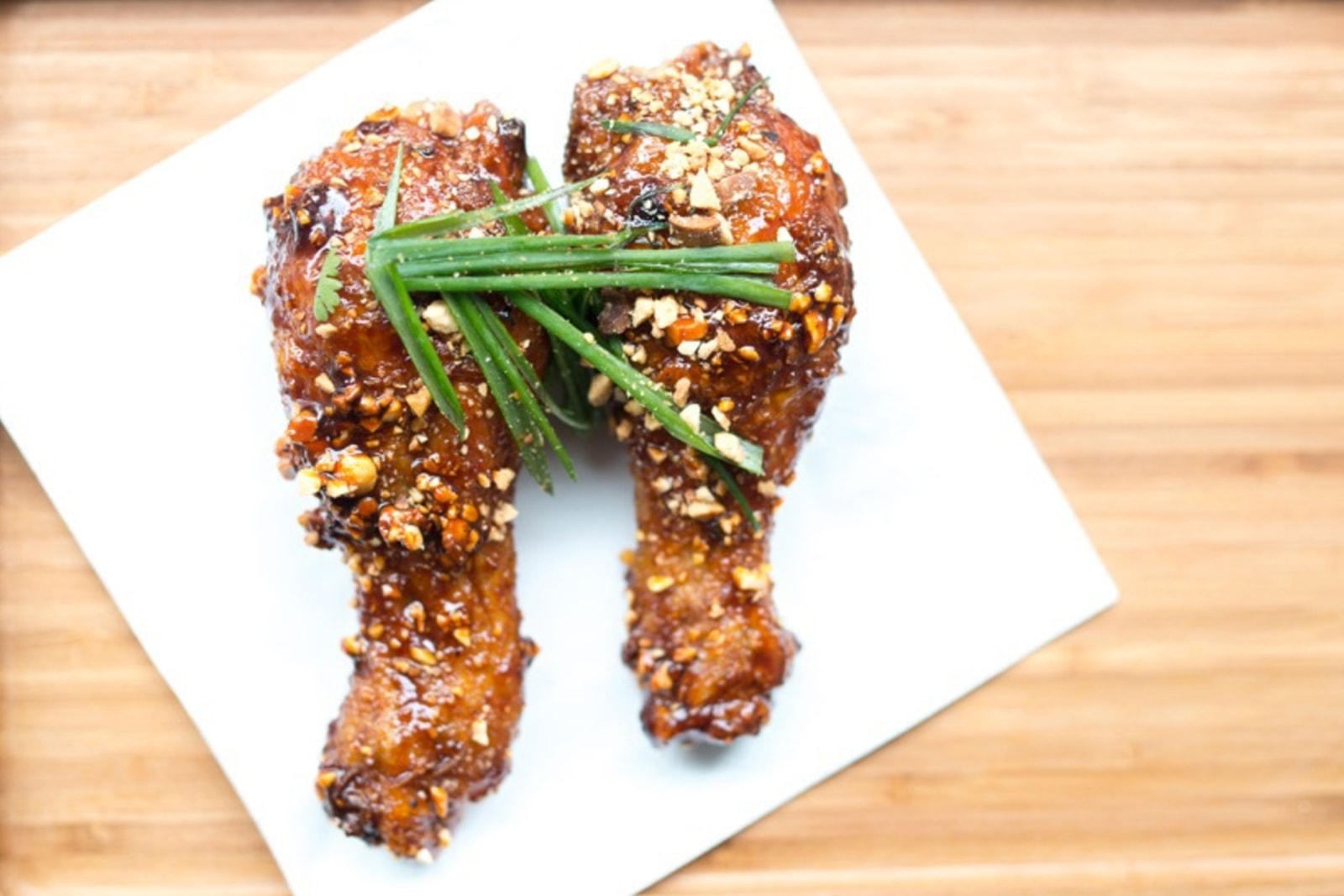 3 of 3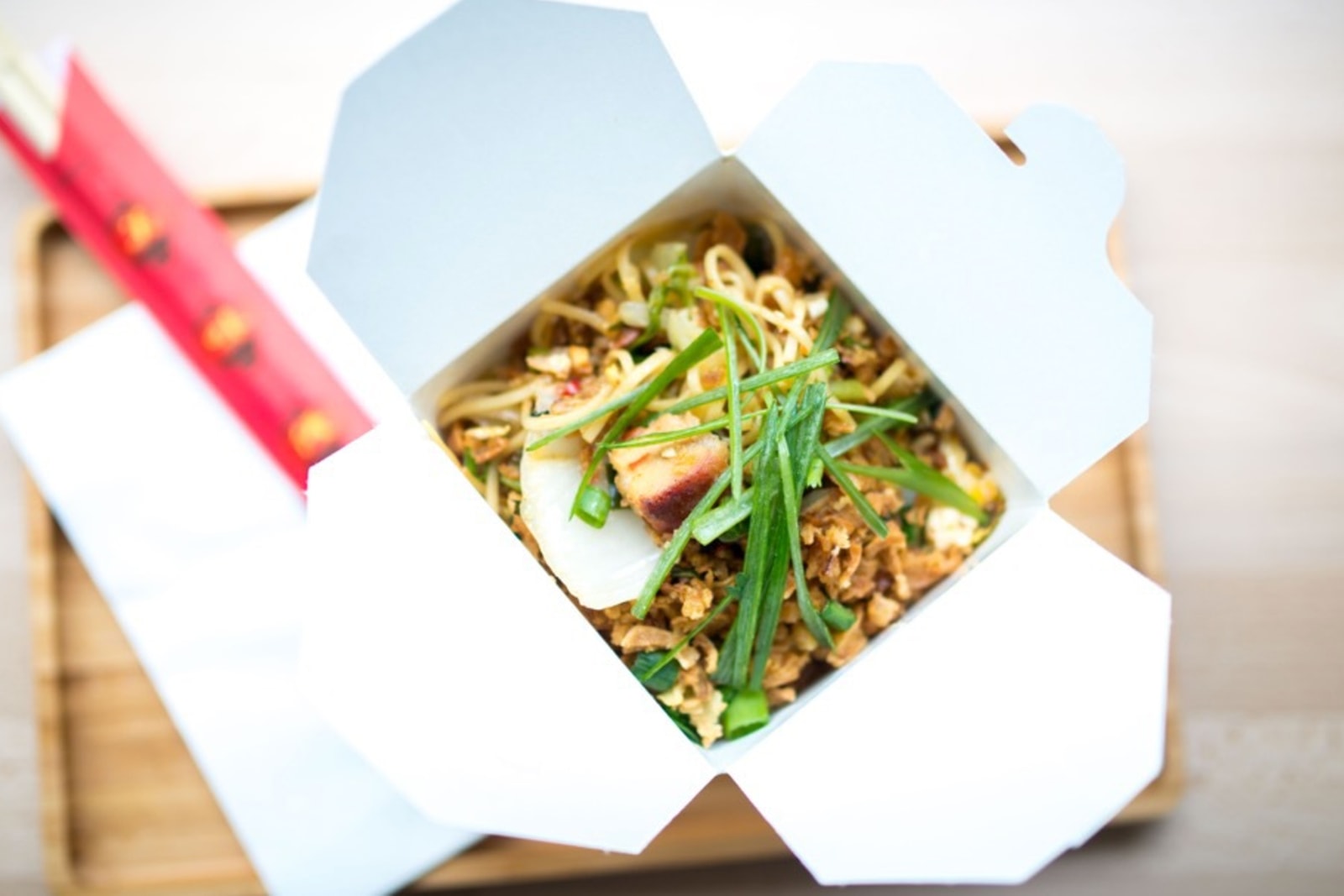 For those in a rush to see the sites, then Loa is your place. Established by a Belgium adopted West African, his take on the street food culture is a very tasty and unique one. Infusing French-Belgium, Asian and Mediterranean flavors, servings will be consumed in no time. The menu includes Korean fried chicken to Moroccan pancakes. Prices range from €5 EUR to €20 EUR (approximately $5 USD to $21 USD), with vegetarian options available.
Address: Hoogstraat 77, 2000 Antwerpen, Belgium
Savage Dining
1 of 2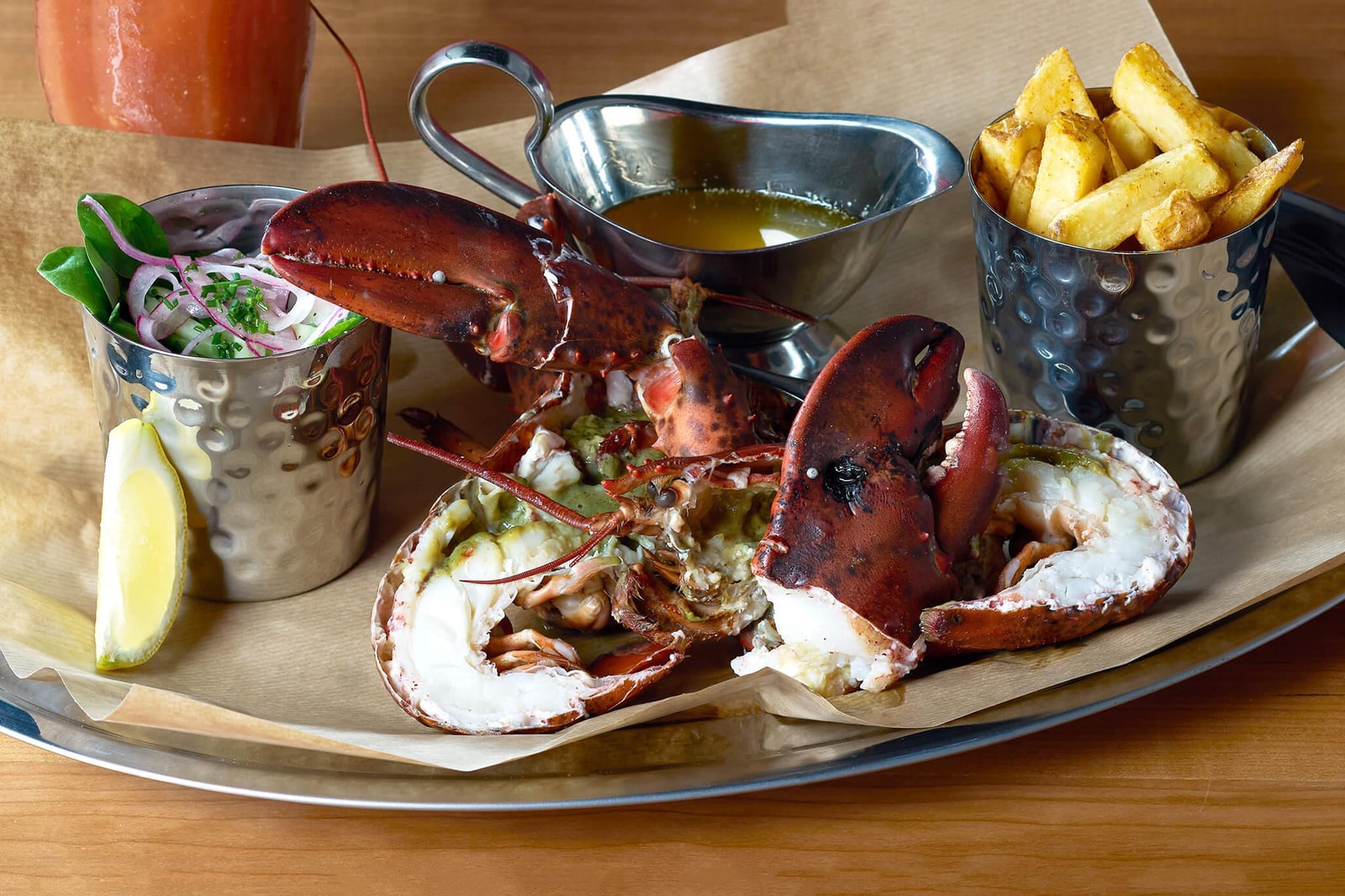 2 of 2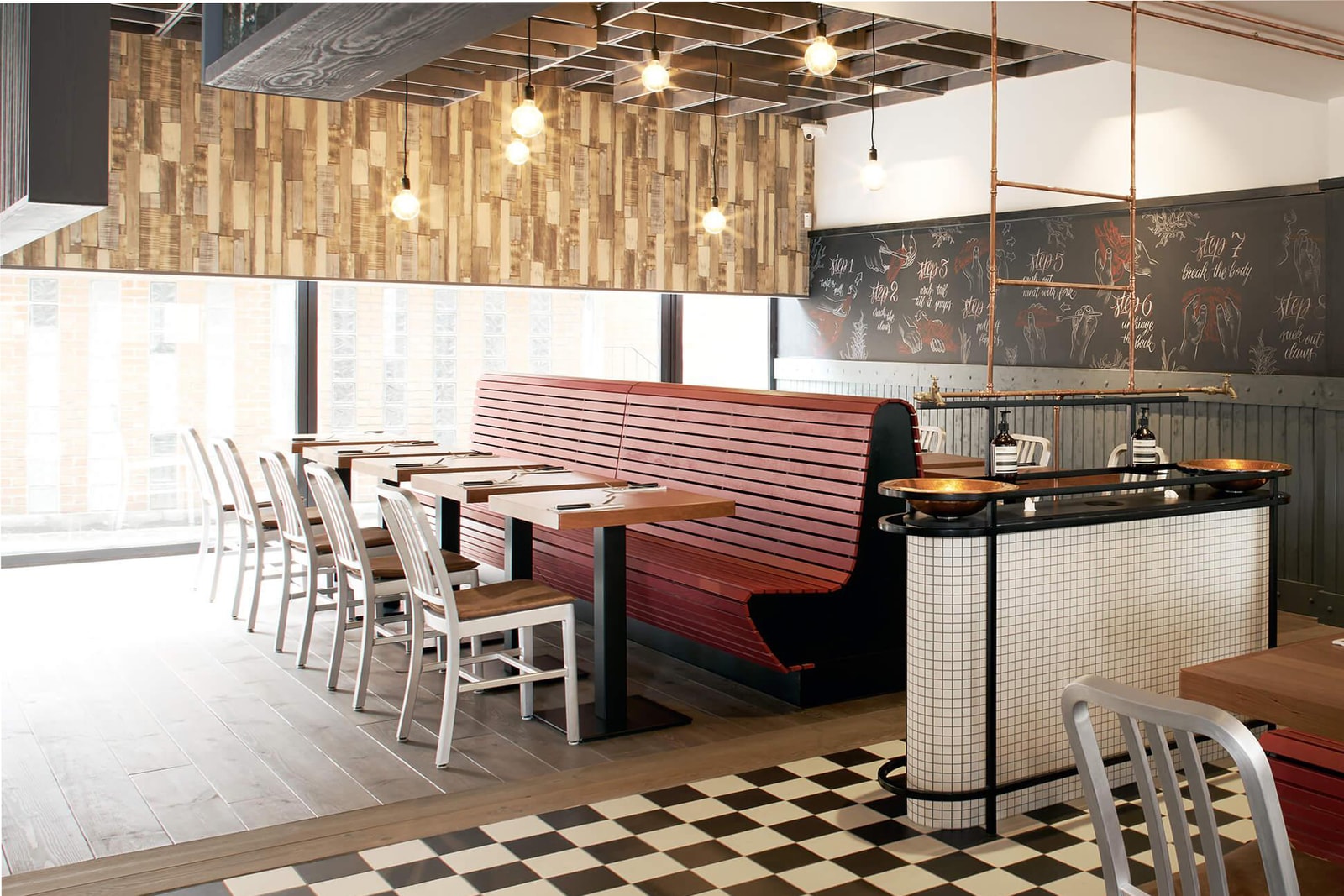 Antwerp's newest lobster hang out, Savage Dining, is only less than a year old. With a menu that centers around, well lobster, the staff is able to provide a concise menu. The lobster is imported fresh from Canada and the buns baked in a local bakery, giving you one of the best lobster bun experiences ever. And for all those Canadians out there, Savage makes a mean poutine, cheese curds and all. Prices range from €10 EUR (approximately $11 USD) for the poutine to €35 EUR (approximately $37 USD) for a whole lobster.
Address: Kaasstraat 3-5, 2000 Antwerpen, Belgium
Frites Atelier Amsterdam
1 of 2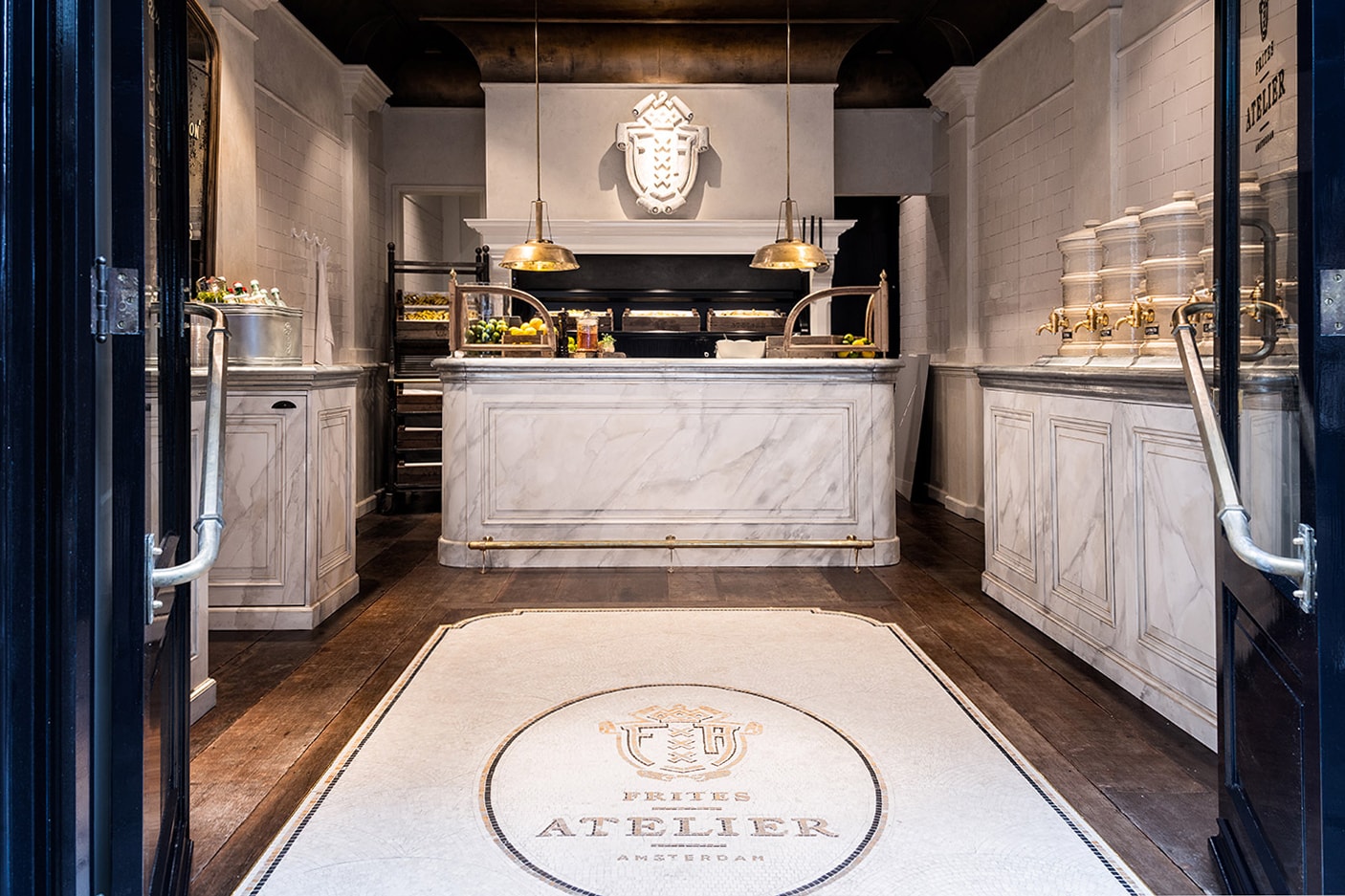 2 of 2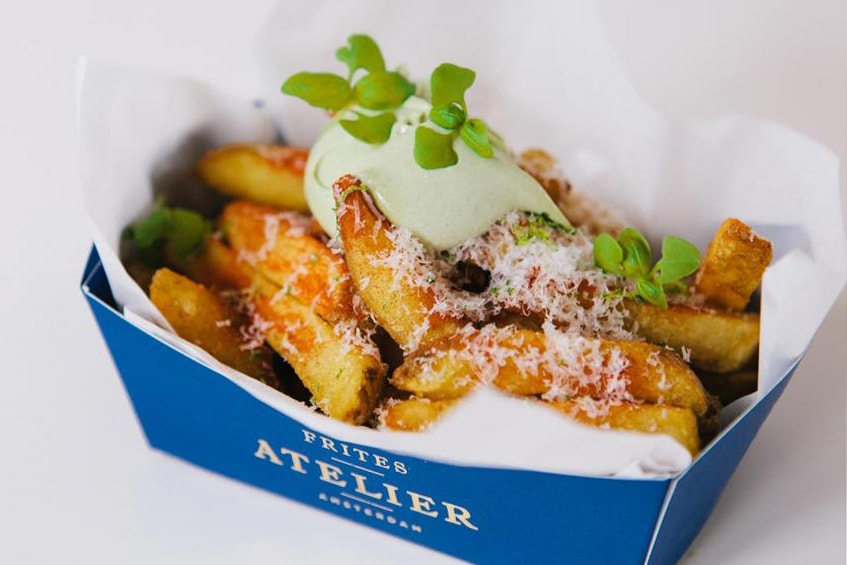 With the true origin of the "French Fry" coming straight from Belgium, it's only fair we list one of the hottest spots in Antwerp, Frites Atelier Amsterdam. Opened by Sergio Herman, his upscale take on the frites sees them dressed in several regularly changing tasty sauces, all invented by Herman himself. Special toppings also include local Flemish stew, definitely a new way to dress up your fries.
Address: Korte Gasthuisstraat 32, 2000 Antwerpen, Belgium
Super Mercado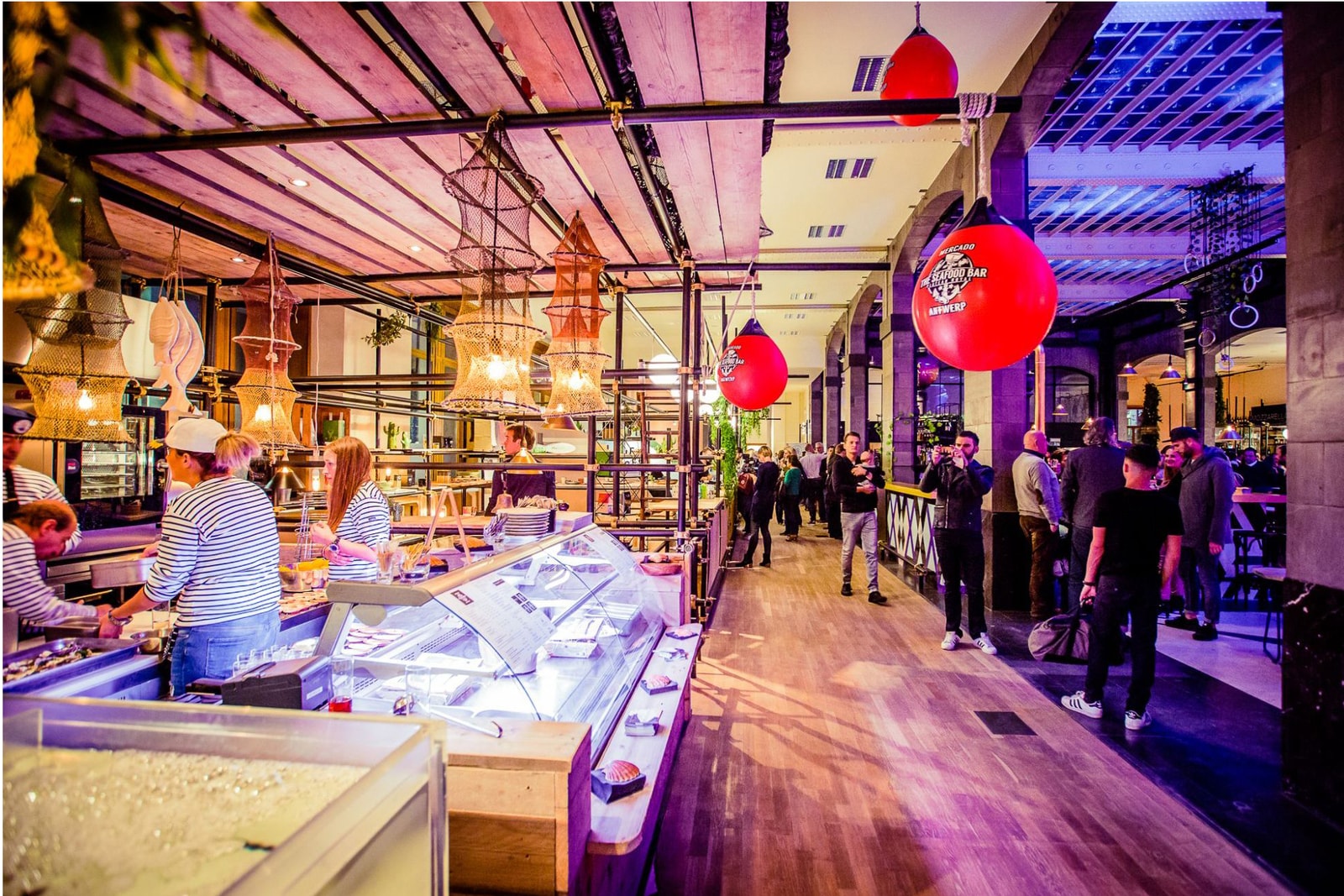 Mercado is the perfect place for all those food aficionados. What used to be a post office now caters to the food lovers of Antwerp, housing a variety of food stands spotlighting foods from around the world. As one of the city's go-to places, drop by for a quick bite or just to hang out. Not hungry, the bar offers up a hefty menu of cocktails, sure to please everyone.
Address: Groenplaats 43, 2000 Antwerpen, Belgium
Where to Get a Fresh Cut: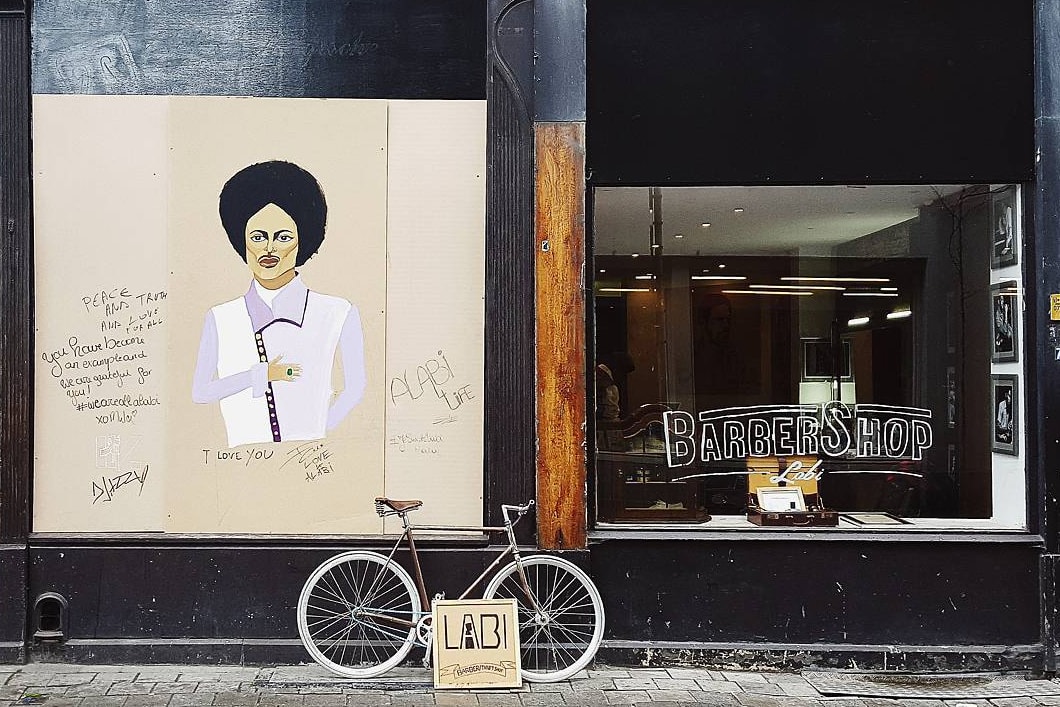 Labi (Formerly known as Mr. Alabi's Kicks & Cuts)
This walk-in barber shop will have costumers walking out with the best fade in town. Also acting as a thrift shop, Labi houses some of the best specialized sneakers, high-end streetwear garbs and custom-made garments. Here you can buy sneakers for a little less than the average price, get your hair back to tip-top shape, get your clothes tailored and listen to some funky hip-hop tunes… a sneakerhead's dream come true indeed.
Address: Lange Koepoortstraat 76, 2000 Antwerpen, Belgium
Brabo's Hand – Tattoo Shop & Barbershop
1 of 2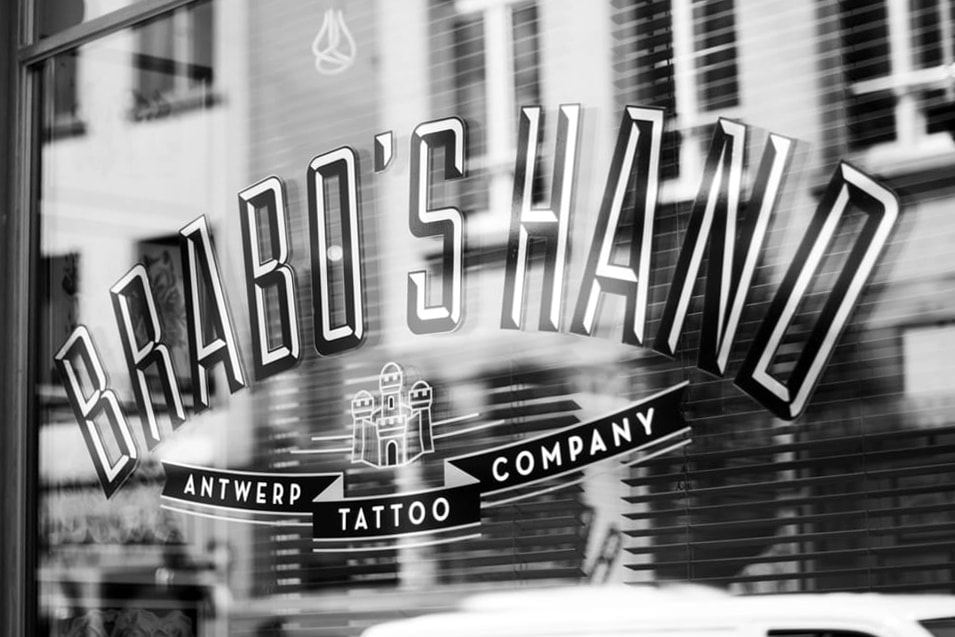 2 of 2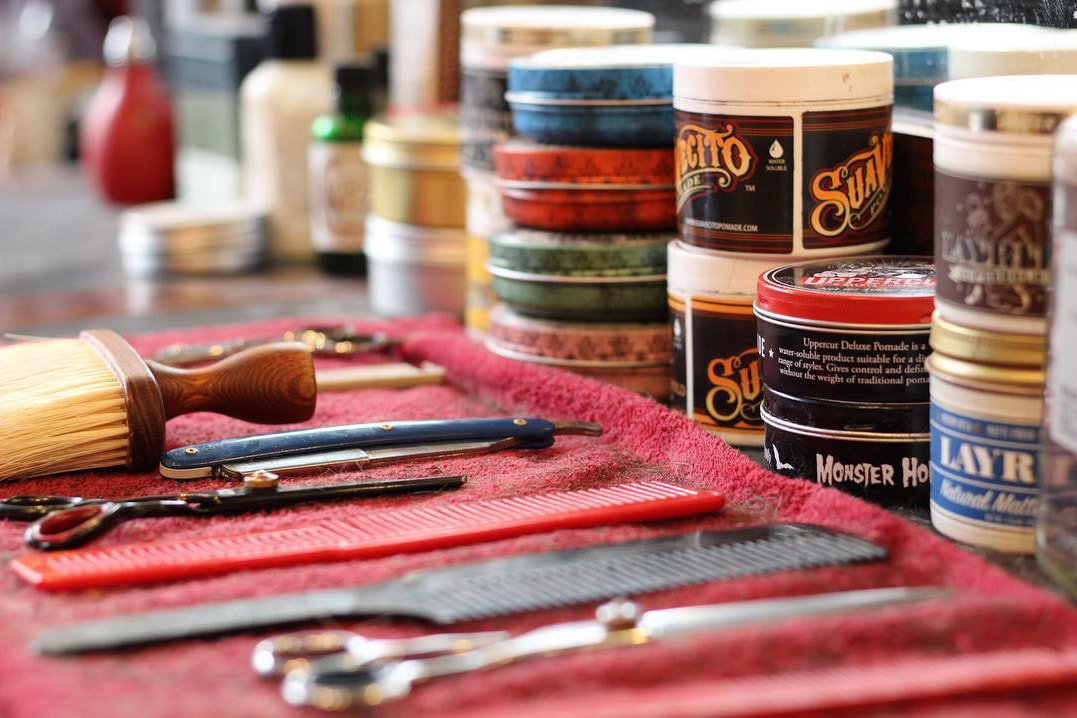 If you've got time to get some new ink, drop by one of the most talked-about tattoo parlors in the city, Brabo's Hand. Run by Tomas Redrey and Younes, your trip to Antwerp can be forever remembered with their artistic skills. And just down the street is Brabo's Hand Barbershop, making sure you're looking fresh before you hit the town.
Tattoo Shop: korte koepoortstraat 10, 2000 Antwerpen, Belgium
Barbershop: Korte Koepoortstraat 8, 2000 Antwerpen, Belgium
Where to Hang Out:
Butchers Coffee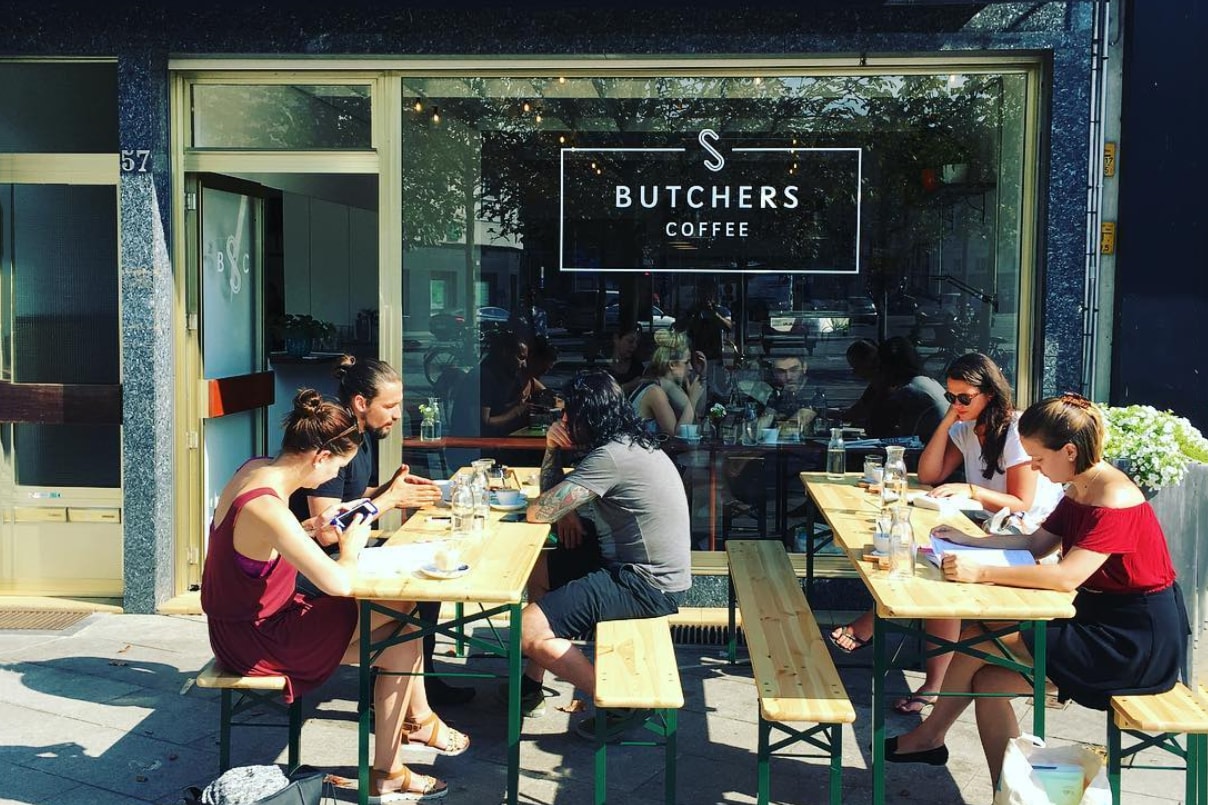 Founded by friends Dave and Paolo, Butchers Coffee is a trendy spot housed in a former butcher shop, hence its name. The pair is highly attentive to the full production process, which is why they are known for serving up the best coffee in the city. Drop by for a quick caffeine refill or spend hours reading or working in the quiet space in the back. Oh, and expect great music from the J Dilla loving pair.
Address: Kasteelstraat 57, 2000 Antwerpen, Belgium
Riverside by Museum aan de Stroom aka MAS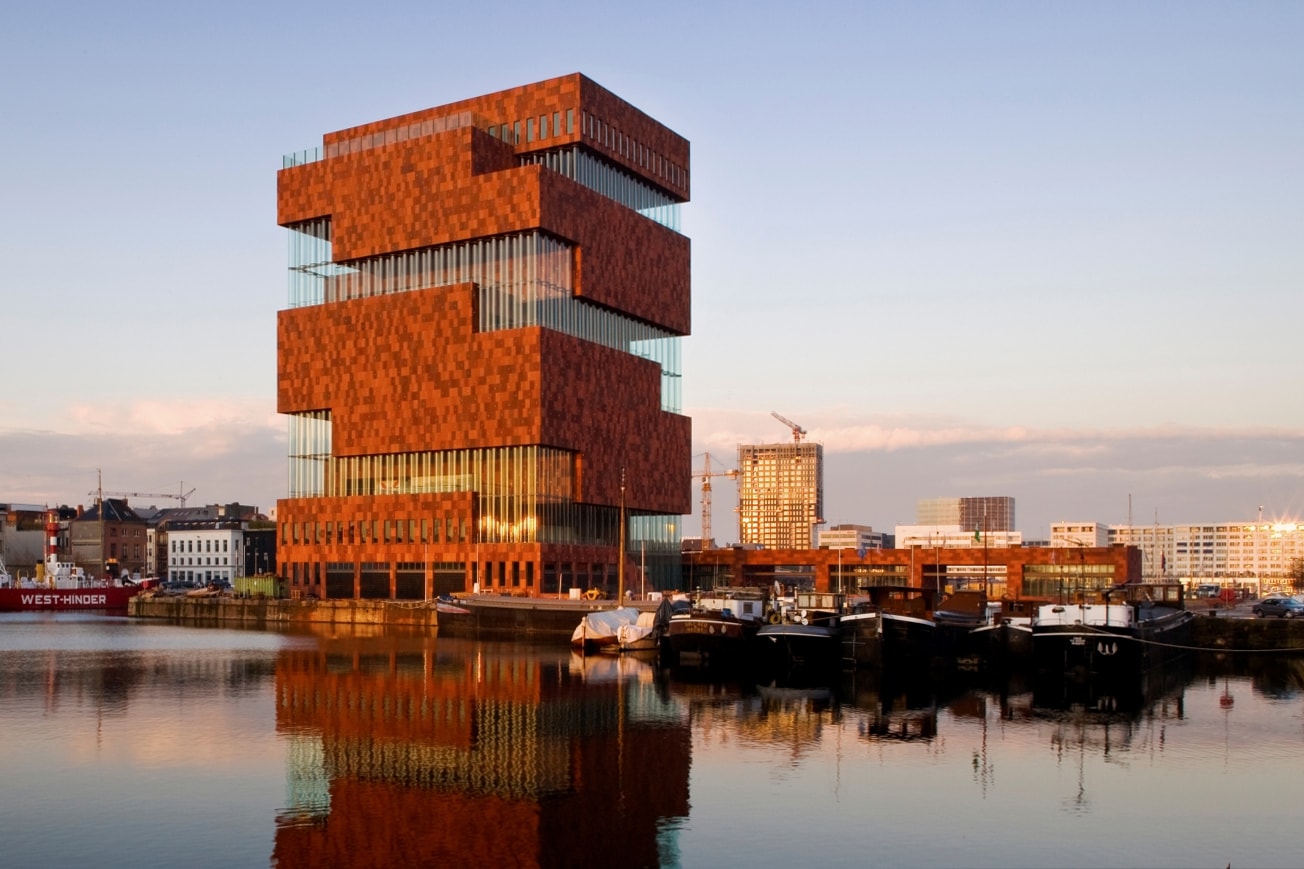 The Museum aan de Strom is a contemporary piece of architecture offering up the best panoramic views of Antwerp, making this spot one of the hottest places to hang out, whether it be on a date, with your buds or alone. Built to satisfy the culture hungry, the museum is also home to the highest kitchen in the city, the two-star 't Zilte where top chef Viki Geunes resides. Just want to enjoy a sit-down with friends, then check out Café Storm, a modern space filled with caffeine lovers.
Address: Hanzestedenplaats 1, 2000 Antwerpen, Belgium
Where to Party: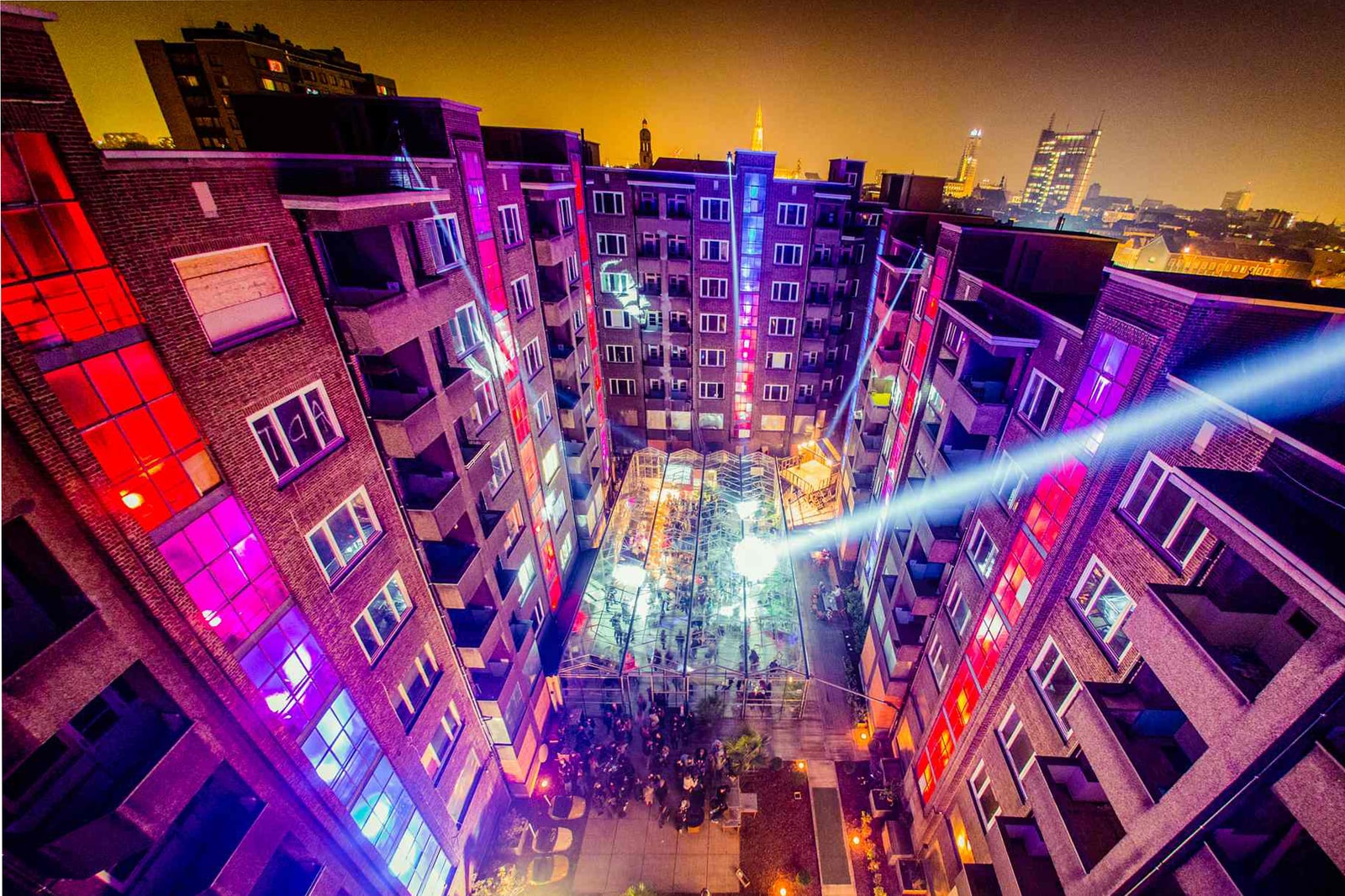 As a young buzzing city, nightlife remains pretty lively around the clock. Head over to Antwerp's latest pop-up club CONTRAIR, which aims to bring an interesting mix of different dance genres. And don't be surprised if CONTRAIR becomes Antwerp's next biggest scene, helping to fill the void that Klub Goud left. Another pop-up club to check out is Plein Publiek, housed in a vacant apartment complex. By day, Plein Publiek is a restaurant, gallery and workout space. By night, it's definitely one of the places to be. Also make sure to head over to both Het Bos and Ampere, two spots aiming to put a spotlight on the culture, as well as up-and-coming artists.
CONTRAIR: Montevideostraat 5, 2000 Antwerpen, Belgium
Plein Publiek: Van Craesbeeckstraat 33, 2000 Antwerpen, Belgium
Het Bos: Ankerrui 5 – 7, 2000 Antwerpen, Belgium
Ampere: Simonsstraat 21, 2000 Antwerpen, Belgium