Bill Nye the Science Guy Makes His Fashion Runway Debut
Fashion goes to space.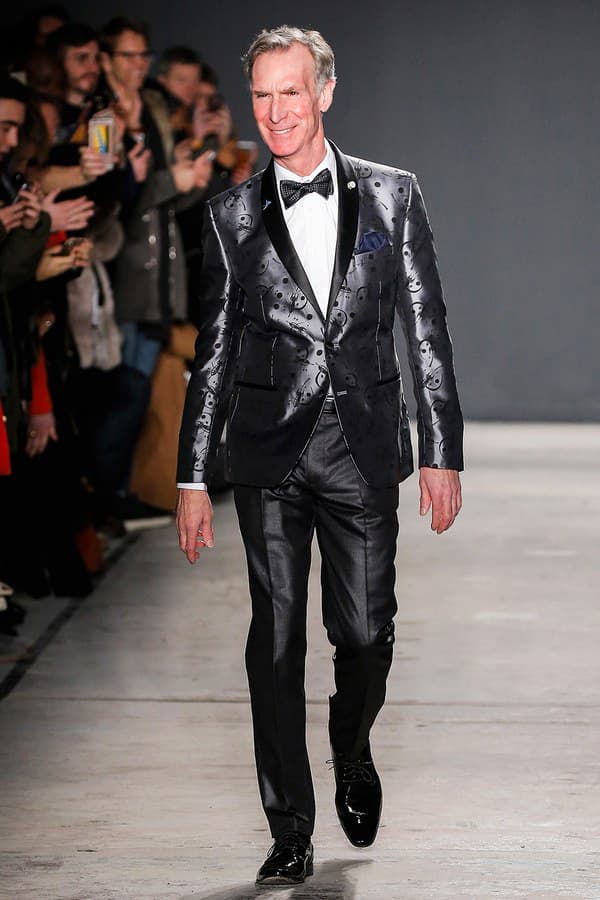 Bill Nye, the beloved science educator and television personality known amiably as "Bill Nye The Science Guy," just made his fashion runway debut. The surprising collaboration happened on the runway for menswear designer Nick Graham, who showcased his latest collection at NYFW. The collection was inspired by space — hence Nye's appearance — and saw a range of full silver and metallic suits down the runway. Bill wore a metallic set with a rocket print and his signature bow tie. However, he wasn't the only space and science name to show up on the runway — iconic astronaut Buzz Aldrin also walked in the presentation. See the full show here.