'The Last Jedi' Director Rian Johnson Discusses Supreme Leader Snoke Scene
Spoiler alert.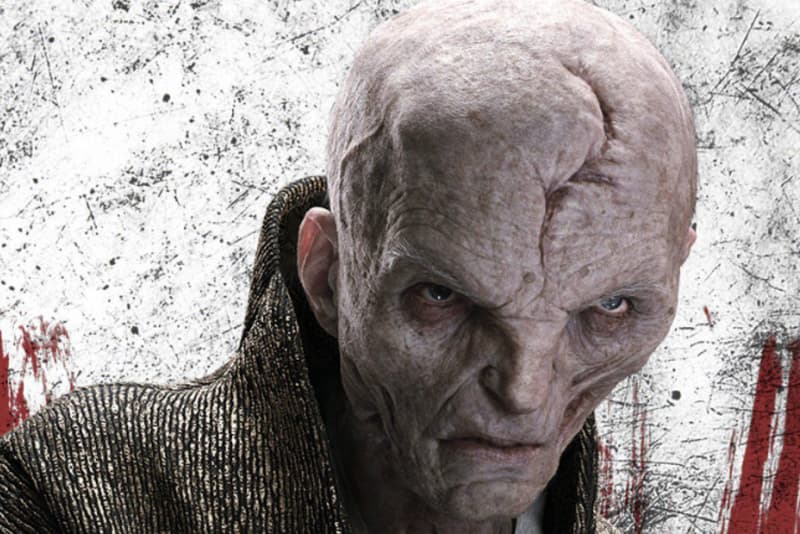 Star Wars: The Last Jedi — the sequel to 2015's The Force Awakens — hit box offices this past weekend, raking in a total of $450 million USD at the global box office.
Warning: Spoilers Lay Ahead
For those who have already seen the film, many surprising and shocking scenes filled the two-and-a-half-hour movie. However, many fans can agree that the most shocking moment came when Kylo Ren uses the Force to slice Supreme Leader Snoke in half. For many, Snoke's sudden death felt disappointing as fans of the character were hoping to find out more about his origin story.
During a recent Q&A after a screening of the film with Entertainment Weekly, director Rian Johnson addressed how he came to the conclusion to have Kylo Ren kill Snoke and take his place at the head of the First Order, hoping to focus more on Kylo Ren's arc. Johnson stated:
"When I was working on the character of Kylo, I came to a place where I thought the most interesting thing would be to knock the shaky foundation out from under him at the beginning of this movie… By the end of this film, he's gone from being a wannabe Vader to someone who is standing on his own feet as a complex villain taking the reins.

But then the question is: What place would Snoke have at the end of that?…That made me realize the most interesting thing would be to eliminate that dynamic between the 'emperor' and pupil, so that all bets are off going into the next one. That also led to the possibility of this dramatic turn in the middle, which could also be a really powerful connection point between Kylo and Rey."
Johnson went on to discuss why he didn't add in much of Snoke's backstory:
"It would have stopped any of these scenes dead cold if he had stopped and given a 30-second speech about how he's Darth Plagueis… It doesn't matter to Rey. If he had done that, Rey would have blinked and said, 'Who?' And the scene would have gone on…and I'm not saying he's Darth Plagueis!"
Let's us know your thoughts in the comment section below. Also be sure to check out these other hot movie releases for December.