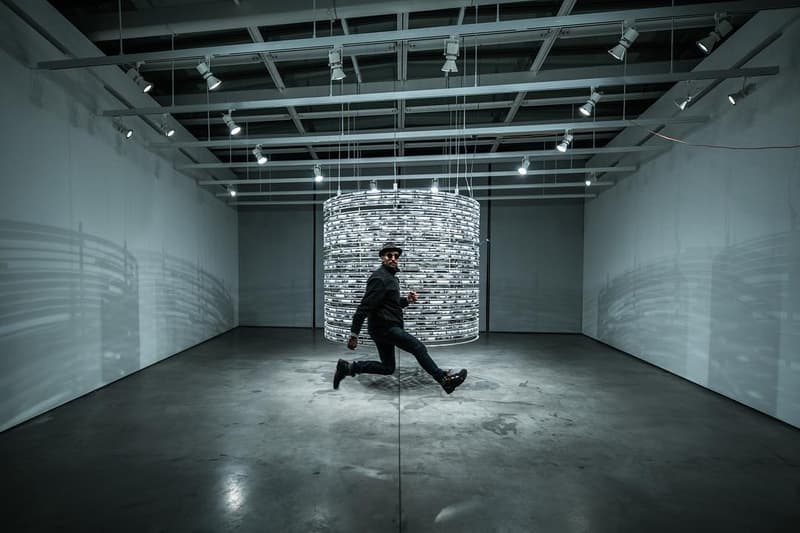 JR Opens New Exhibit "Mind The Gap"
Capping off a big year for the pseudonymous French artist.
---
Having drawn attention earlier this year with politically charged works, French artist JR has now launched his latest exhibition — "Mind The Gap." Taking place at Château La Coste, the central piece in the Renzo Piano Pavilion is a series of 700 painted miniature trains that move constantly to create a hypnotizing motion.
Previously JR's most recent work was to host a giant picnic across the Mexico and U.S. borders, capping off what had been a year of increasingly larger-scale politically-based artworks for the French artist.
"Mind The Gap" at Château La Coste runs until the end of February and you can find out more information via the space's website. In the meantime you can watch the video below.