Instagram Is Testing Out "Direct," a Standalone Messaging App for DMs
It's a lot like Snapchat.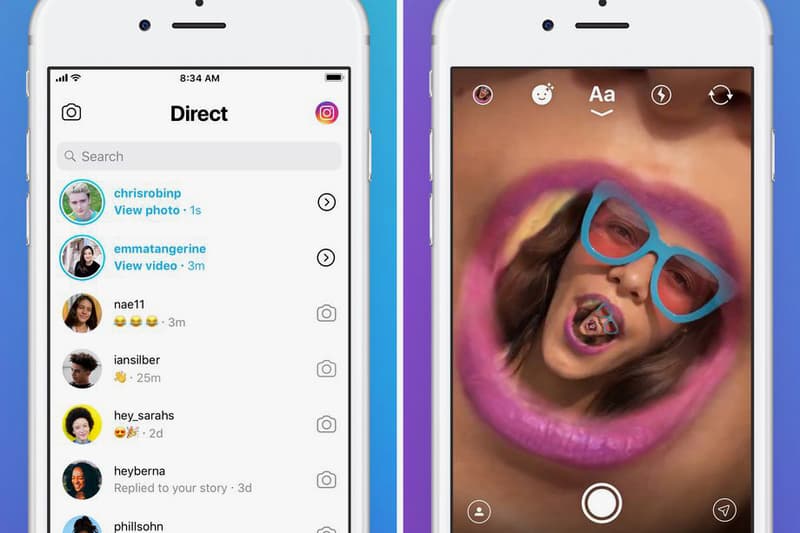 Instagram is testing a standalone app for private messages called Direct, which is available on Android and iOS today in Chile, Israel, Italy, Portugal, Turkey and Uruguay. Instagram says the reason for making the app is because private messaging can never be a best-in-class experience on an app meant for broadcasting publicly, saying:
"We want Instagram to be a place for all of your moments, and private sharing with close friends is an important part of that. Direct has grown within Instagram over the past four years, but we can make it even better if it stands on its own. We can push the boundaries to create the fastest and most creative space for private sharing when Direct is a camera-first, standalone app."
The app opens to a camera screen and consists of two other screens like Snapchat. The camera screen can be pulled down to reveal a screen that lets you type messages, the left screen is saved for settings and account switching, and the right is your inbox.
Included in the app are three exclusive filters, one that superimposes a mouth on your own mouth, one that bleeps and blurs your mouth like a pseudo TV censor and another that creates an infinite video loop zooming in on your open mouth as multiple versions of your head swirl around you. Although the app isn't expected to roll out worldwide, would you like it to? Share your thoughts in the comments below.