Hot Toys Unveils Hyper-Realistic Leia Organa 'Star Wars: The Last Jedi' Figure
A tribute to Carrie Fisher's last appearance.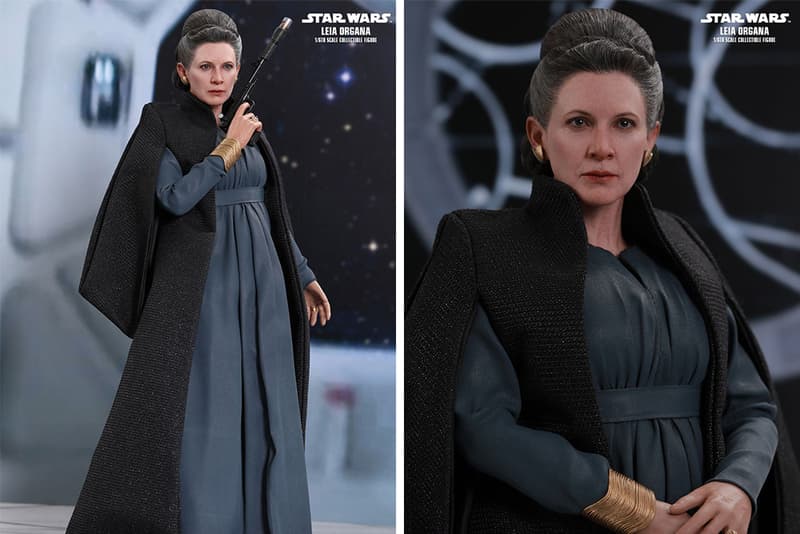 Following the theatrical release of Star Wars: The Last Jedi, toy manufacturer Hot Toys recently unveiled a detailed Leia Organa figure modeled after the character's appearance in the latest film. A tribute to the late Carrie Fisher's final appearance as the beloved Princess, the figure is a highly-accurate 1/6th representation as the Resistance fleet leader. Featuring a new head sculpt, the figure boasts an impeccable articulation accented by a tailored outfit, iconic blaster and a themed figure stand. A must-have for any Star Wars fan, the figure is just the latest in Hot Toys line of hyper-realistic figures coming next year.
Set to release late 2018, head over to Hot Toys to learn more about the hyper-realistic Leia Organa Star Wars: The Last Jedi 1/6th scale collectible figure.
For more Hot Toys, make sure to check out this Batman Beyond-inspired Futura Knight collectible figure the toy manufacturer recently revealed.