Russell Westbrook Will Debut His Honor the Gift Clothing Line This Weekend
The latest dabble in fashion for the icon.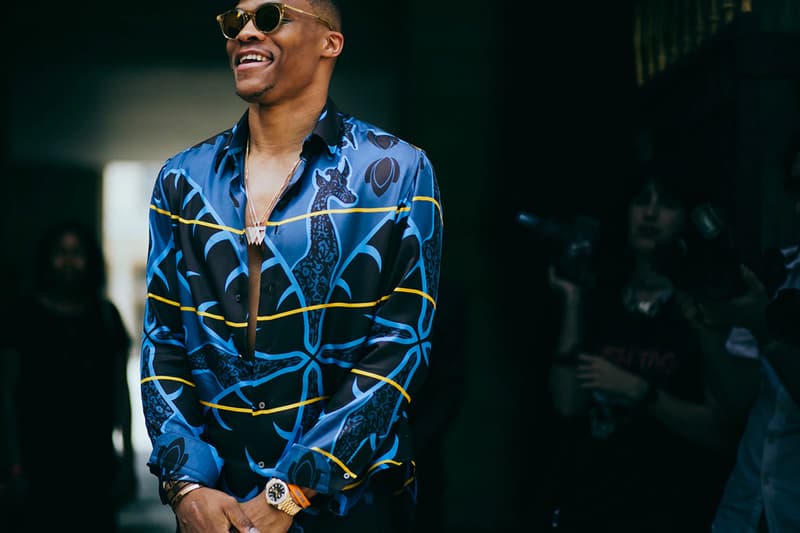 NBA MVP and fashion icon Russell Westbrook is expanding his ever-growing domain in the world of fashion. With his fearless and sometimes outrages style choices, it comes as no surprise Westbrook's love of fashion has manifested itself into a personal clothing line, which he will debut this weekend in Oklahoma City named Honor the Gift.
Westbrook will be holding a pop-up shop to officially unveil his Honor the Gift brand which is being held at the Penn Automotive on 2104 NW 39th Street. The pop-up will be open from 2-6 p.m. on Saturday and Sunday. The full collection will then become available at Honor the Gift's online store November 22 at 10 a.m. EST
According to a release, the "Honor The Gift is a brand of self belief and dedication to honor the gift 'he' has given you, shaped into different product offerings that represent a personal promise to challenge all and achieve greatness no matter what hardship."
"I'm thankful for my humble beginnings in OKC," Westbrook wrote in an Instagram post about his new brand. "I'm thankful for the man above for allowing me achieve amazing things in my life. All of which has led me to create my own brand, Honor The Gift. @honorthegift I'd love to see y'all this Saturday."