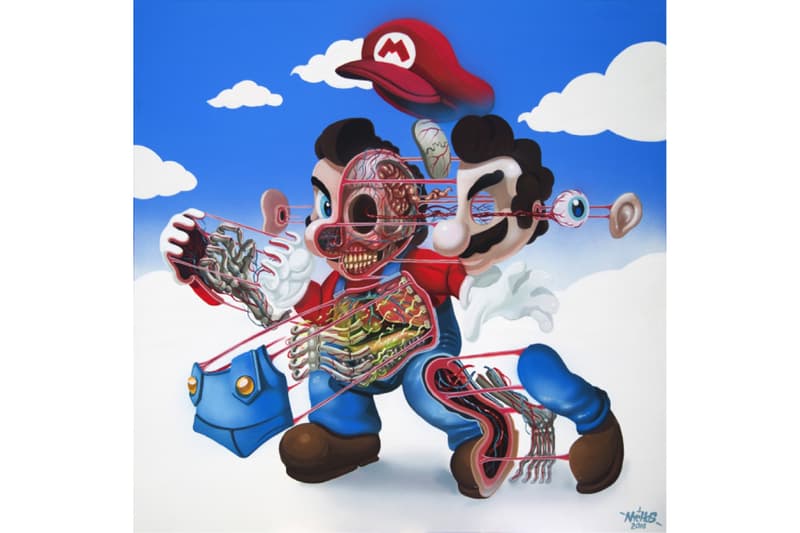 NYCHOS Takes the Anatomy of Gaming Literally for 'Dissection of Super Mario' Print
The Nintendo icon like you've never seen him.
---
NYCHOS is making the world see the gaming industry's most recognizable figure in a completely different light. Known as the Dissection of Super Mario, the latest print from NYCHOS presents an anatomically-revealing take on the classic video game hero; there's nothing lighthearted and kid-friendly here, just the gore and guts that come with the normal human body. It's like an anatomy class presentation, but for devoted Nintendo gamers.
Retailing for $230 USD, the Dissection of Super Mario print can be purchased at the official NYCHOS website now. The entire piece is 27.2 x 27.2 inches and is a Gliclée print on white archival matte 300g cotton paper.
Previously, NYCHOS unveiled some eye-catching bisected animal murals and took on other pop culture icons like Darth Vader and Batman.