Jelly Belly Releases Line of Krispy Kreme Doughnuts-Flavored Jelly Beans
"Original Glazed," "Cinnamon Apple Filled" and more in candy form.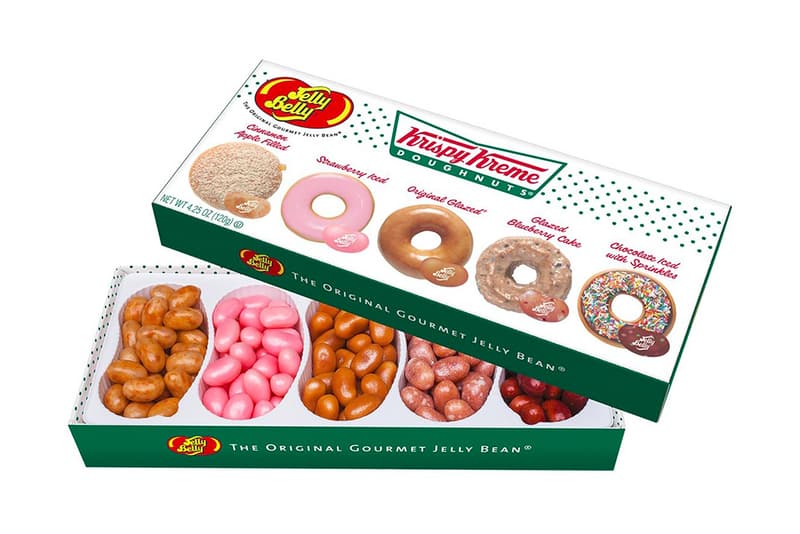 Good news for Krispy Kreme lovers, the famed donut purveyor recently teamed up with Jelly Belly to create a line of signature jelly beans. Available in a variety of package sizes, the line is comprised of five jelly bean flavors inspired by popular Krispy Kreme's signature donuts. The collaborative bean-shaped candies are made to taste and resemble the flavor profile and decoration of KK's "Original Glazed," "Cinnamon Apple Filled," "Strawberry Iced," "Glazed Blueberry Cake" and "Chocolate Iced with Sprinkles" donuts. Priced at $3 USD, the Krispy Kreme Doughnuts-flavored jelly beans are available now on Jelly Belly's official site and at select retailers.
In other food news, Taco Bell recently began its testing of a Kit Kat quesadilla menu item.