JAY-Z Says NFL Protests Are About Justice & Not the Flag
Do you agree?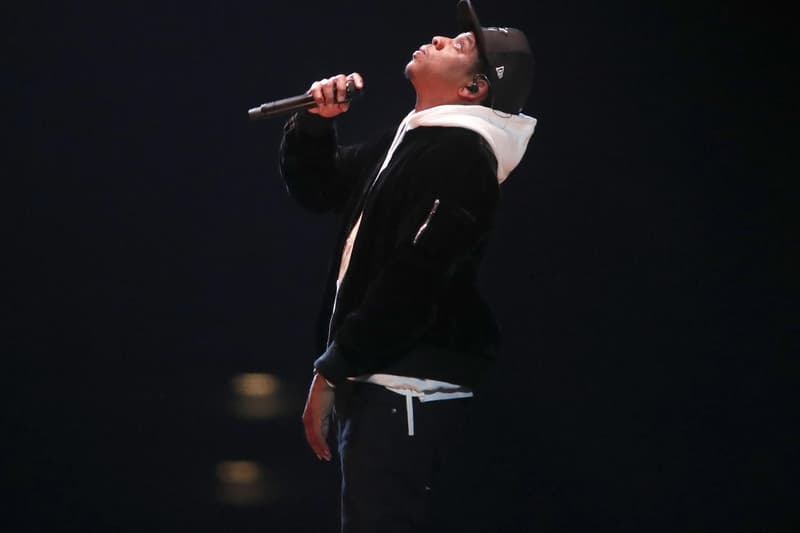 GQ revealed on Monday that former San Francisco 49ers quarterback Colin Kaepernick has been named their "Citizen of the Year." However, Kaepernick didn't speak to GQ for the story. Instead, the magazine recruited 10 of his close peers, including A Wrinkle In Time director Ava DuVernay, Kaepernick's partner Nessa, activist Harry Belafonte and rapper J. Cole, to talk on his behalf.
JAY-Z took stage in the Miami stop of his '4:44' Tour, shortly before GQ unveiled the cover, to speak on the protests that Kaepernick started. The Roc Nation mogul said that Kaepernick and other NFL players taking a knee during the anthem is not about protesting the flag or the country, but a protest for justice.
"I want y'all to understand [...] when people are kneeling and putting their fists up and doing what they're doing, it's not about the flag," Jigga says. "It's about justice. It's about injustice. And that's not a black or a white thing. It's a human issue. Everybody should feel the same way. If your 16-year-old child left the house and didn't come back, everyone should be affected. That's not a black or a white issue. That's a human issue. That's a young person who lost their life senselessly."
Watch JAY-Z give his speech via TMZ and let us know if you agree with him.